Every two years, a relatively small number of people elect the delegates who set policy for the California Democratic Party.
The election for Assembly District Delegates takes place in January. Usually, it's somewhere between chaos and direct democracy; in San Francisco there are typically two slates, a progressive slate and a pro-corporate slate, and it's all about who can get their supporters to show up on a Saturday at a big hall and line up for a couple of hours to cast a vote.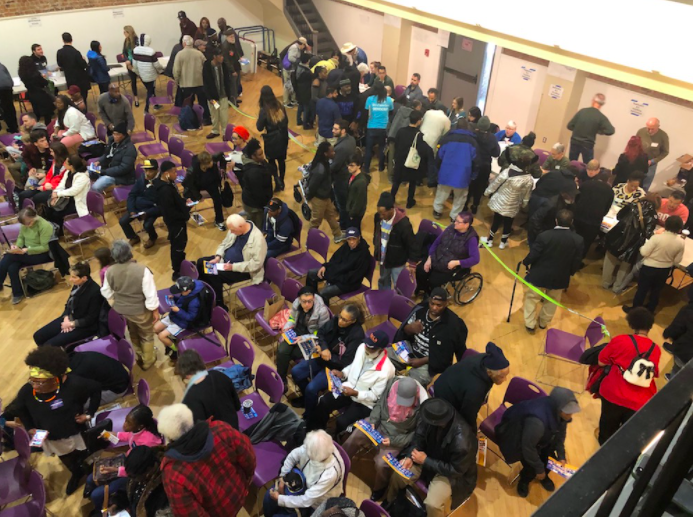 The outcome matters: The delegates who are elected go to the state convention and vote on everything from resolutions that set the party's positions on key issues to endorsements of candidates (including in Democratic primaries.)
Here, according to the party, are the things that delegates do:
Election of CDP Officers: Chairman, two Vice-Chairs, Secretary and Controller (in odd-numbered years after presidential elections)

Election of 16-25 Regional Directors who function as liaisons between the California Democratic Party, County Central Committees, and Democratic Clubs in regions comprised of 3 to 5 Assembly Districts (in odd-numbered years)

Vote for the Endorsements of the California Democratic Party for partisan legislative and statewide offices in California

Vote for Positions on Ballot Propositions (as needed)

Establishment of the official California Democratic State Party Platform (in even-numbered years), and CDP Resolutions.
In the past, any registered Democrat could show up and vote.
It's not happening that way this year.
In January, 2021, you have to sign up in advance, even if you are already registered to vote, and get a ballot by mail.
If you care about the future of the Democratic Party in California, and you want to vote for delegates, you need to go here, right away, and register. The deadline is Jan 11.
The progressives have a slate in Districts 17 and 19, and I'm sure that the David Chiu-Scott-Wiener camp will have its own slate. More on that when I have more information.
But for now: If you want to have a role in the party's future, you need to go online and register. It takes about 60 seconds.