Best-known for his 24-hour film montage of accurately chiming timepieces and realtime on-the-minute quotes "The Clock" (2010), composer and artist Christian Marclay's practice also extends to exploring sound through musical notation, experimental scores, and turntable performances. In Marclay's recent collages at Fraenkel Gallery (through March 25 by appointment), the artist uses the graphic text and characters from comic books in vertiginous and unsettling compositions, which are both visual and sonic. Despite the work's pop colors and cartoon imagery, Marclay's works channel the anxiety and inexpressible frustration with world that we're living in today.
In addition to the iconic use of "BOOM!" in comic books, many of Marclay's collages feature sounds and utterances like "AAAAAAA," "AAAAAARRRGGHH," and "SHREEEEEEEEEE." In a variety of bold block letters with energetic arcs, these exclamations leap and swirl from characters' agape and anguished mouths. These, dizzying dramatically extended onomatopoeia suggest the urge to express—and expression as a bodily reflex to startling and horrifying events. As Marclay aggregates hoards of these sounds, they become cacophonous and collective cries.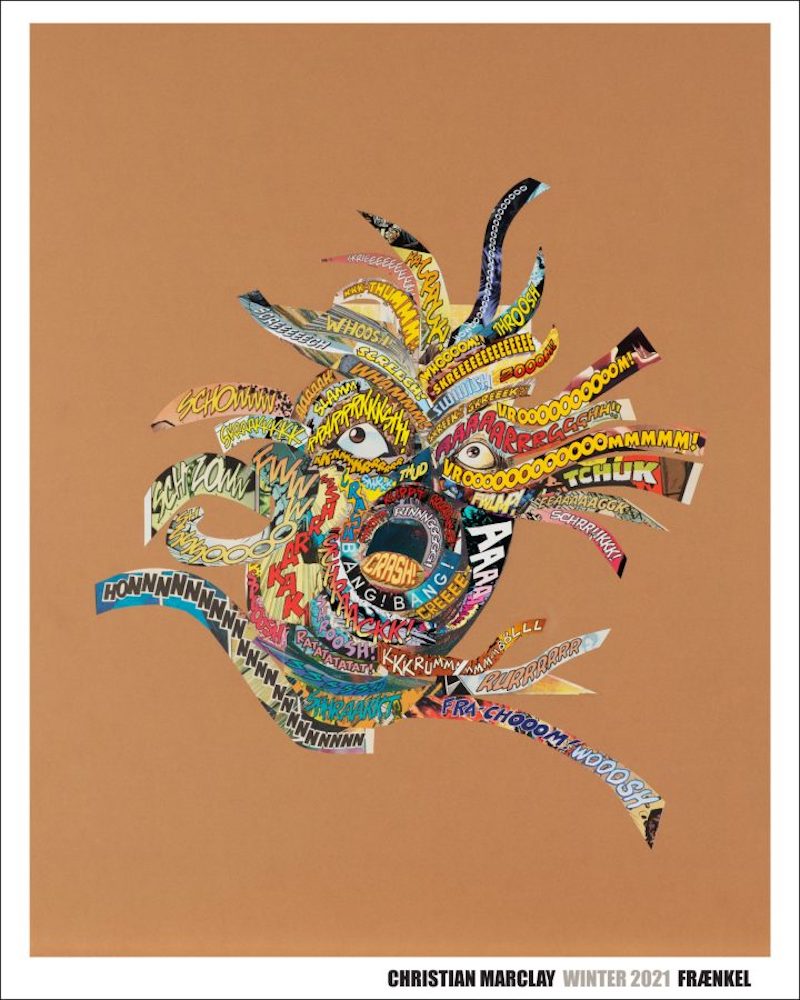 Marclay harnesses comic books' secret worlds that may have previously occupied juvenile fascinations with horror and the apocalypse. Being strategically crude in some of his works, Marclay's roughly taped, torn, and crumpled facial features from disparate characters result in Frankenstein-like visages. This horror and material handling is particularly strong in "Untitled (Death)" (2020). With an awry eye and half a mouth collaged onto a woman's face frozen in mid-scream, it recalls Janet Leigh's iconic scream from "Psycho" (1960). As this film haunted America for years, its power lays in the horror that masquerades as everyday life.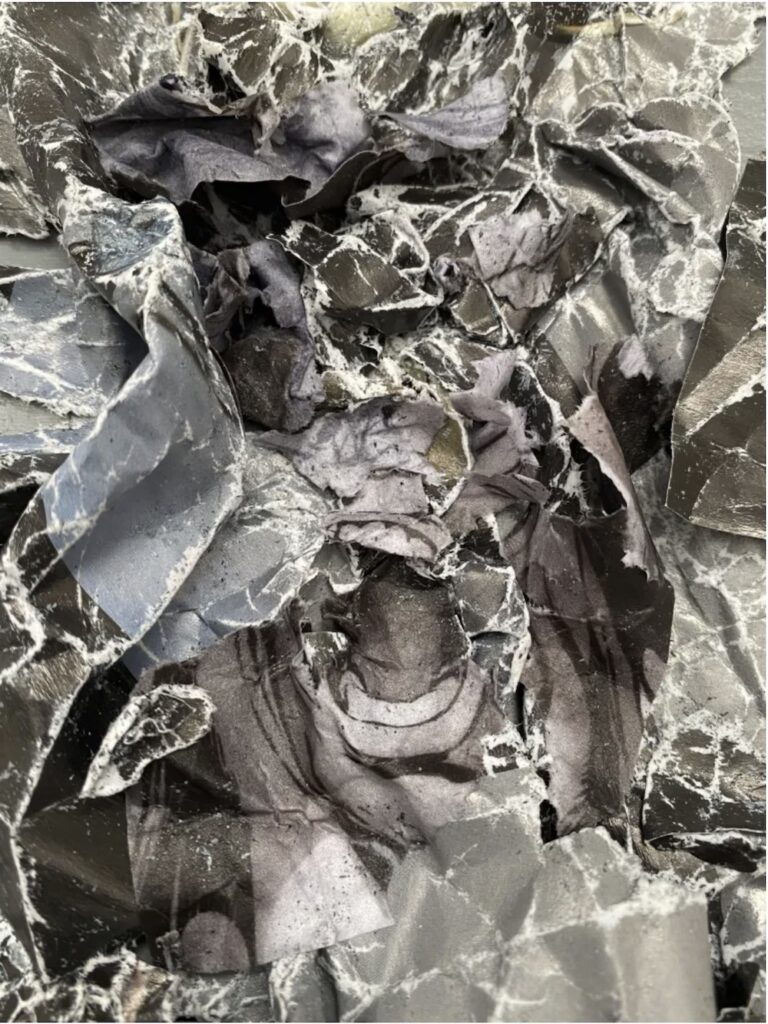 In the last room of the gallery, Marclay brings his sounds together in "No!" (2019), a 15 sheet experimental score. Analogous to experimental music, Marclay appropriates and rearranges individual comic book frames like sampled sounds. As a composition, each sheet has its own arc of expression and theme. For instance, the titular sheet features many characters exclaiming "no" in a variety of fonts with emphasis ranging from prolonged and anguished to brief but emphatic. In contrast, another sheet is constructed of images suggestive of muffled voices. While some images feature characters with their own hands over their mouths, others depict someone else's hands forcefully stifling them. These quiet moments suggest two types of restraint: one self-imposed and the other from without.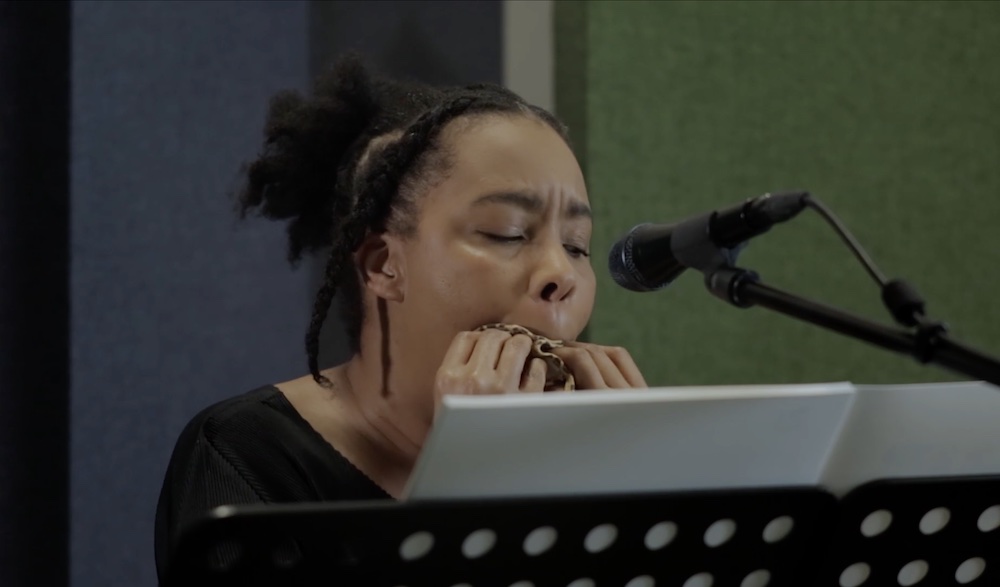 With the score written for one vocal performer, in the quiet gallery viewers are left to imagine the voices on the pages. However, a video is available on Fraenkel's website that features Elaine Mitchener performing these utterances, shrieks, exasperations, and contorted exclamations. By allowing the performer to choose the order of the sheets, Mitchener determines the composition's narrative arc. This sense of collaboration extends to viewers as well, as Marclay's exhibition offers a moment for each of us to release the angst of the moment in our own internal voices.
CHRISTIAN MARCLAY runs through March 25, by appointment only, at Fraenkel Gallery, SF. More info here.