Vinyl junkies, as a rule, are a compulsive, fanatical, obsessive lot. They wake up with the cock's crow jonesing for new grooves, and go to bed dreaming about that elusive record that got away. It's a shameless obsession.
About a decade ago, a buddy of mine was so bent on having the hottest drum and bass records for gigs that he would call several record shops in London (from the US, mind you) begging the poor bastards working in the stores to play snippets of the newest tracks to him over the phone. Dedication or delirium? You decide.
Go to their house, enter their kitchen, crack open their cupboards. What do you see? Tupperware, Crockpots, coffee machines, mixing bowls? Not a chance, bub. More like Led Zeppelin IV, Van Halen II, Bob James' One, and Frampton Comes Alive!. That's right, not a damn Twinkie, Fruit Loop, or a friggin' Pop-Tart.
Nope, just records from the kitchen pantry to the bathroom closet. You may not find toilet paper, but Aerosmith's Toys In The Attic? Count on it.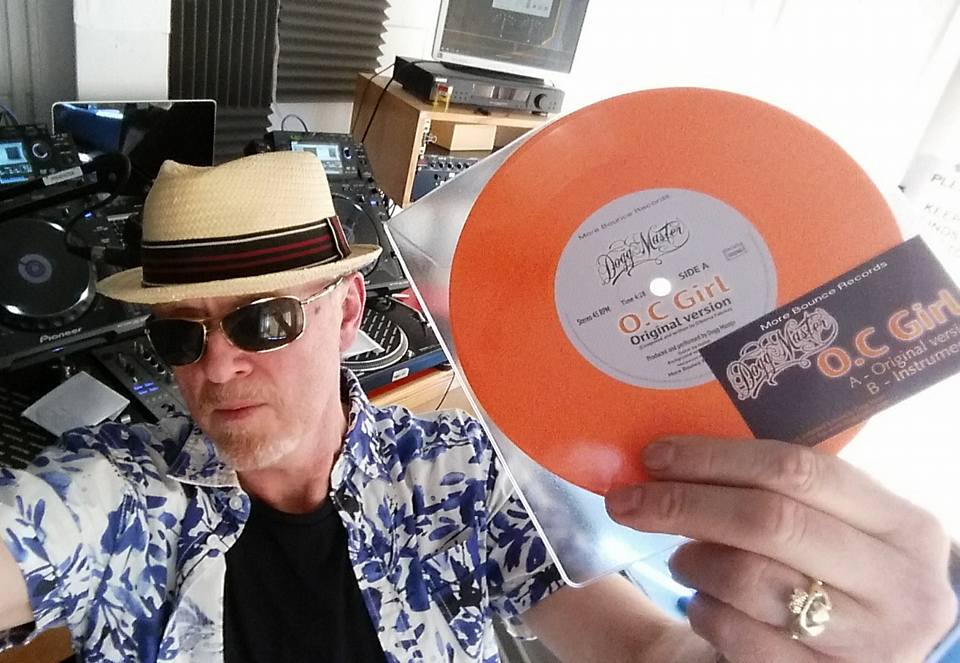 The mania can take hold at estate sales, garage sales, flea markets, thrift stores—even rolling through one's local Urban Outfitters. The magic of the discs haunt the music addict.
For what reason?
In olden times, there were just three formats of tunes: vinyl, CDs, and cassette tapes. Due to space constraints, the album version of a release may have a different slate of tunes than the cassette version. In the early days of CDs, they'd carry a longer set of songs. Sometimes, they'd include the club, dub, and instrumental versions generally reserved for 12-inch vinyl. Now things are different. With downloading, streaming, Youtube, and bit torrents, that obscure song is probably easier to come by.
Jasper The Vinyl Junkie, a UK crate-digger in the highest regard (don't forget his side gigs as DJ and music writer), is also available to assist you in the search.
His double-LP compilation Vinyl Junkie Thangs is a banquet of hard-to-find funk flavors for BBE Records. It's an end-to-end burner with no fluff in the middle.
Starting the entire project off with the bass line from Beastie Boys "Root Down," an iconic re-purposing that any beat head will recognize in a second, Stato Brado's "Black Hole" is given its props to shine in its entirety. "Funky Crookie" by Exile One featuring Gordon Henderson is a throwback funk-shout burner that will for sure get dance floor attention at your local soul party.
Jasper is wise to add mellow jazz flavors like "Cruisen" by Thomas Siffling, and moody mystical upticks like Funkshone's "Spiritual Interlude II (The Heist)". The latter is one of those movie-soundtrack-type jams that have you scratching your head during a car chase or a jewel caper. Listen, the action may be cute, but it's the joint bumping under the mayhem that's got you open. This is one of those joints.
Down the line, E Live's "Flotational Device" hits with that nimble boogie hustle, not one to sleep on. Matter of fact, serious hitters abound from Fred Wesley and The Fatback Band to DTrains' Hubert Eaves. There's even an edit culled from the Beatles "And I Love Her" called "Emmanuel" by JKriv & Free Magic. With that recognizable melody, looped around a certain 'acid jazz' sensibility, Jasper The Vinyl Junkie provides the crate digger with a brief relief; a broad modicum of ways to pass the time, just groovin'.
Buy Vinyl Junkie Thangs here.