Thank you for feasting your eyes on the last 2021 morsel of Good Taste, your local food column. Hopefully through reading you found some delightful bites to try and community makers to support this year; check out the Good Taste archives for lots of food for thought!
See you again in 2022 — until then, here's a preview of what we are most looking forward to eating in the near future:
Cafe Ohlone
Now is a splendid time to support the construction of the new iteration of Cafe Ohlone, which mak-'amham will open in the courtyard of the Hearst Museum of Anthropology at UC Berkeley in March. If you take one recommendation from me, it's to go when it's open, enjoy the extremely locally rooted, healthy, and vibrant food and learn about Ohlone culture, which is the original Bay Area culture that's still here. The work of Vincent Medina and Louis Trevino is of monumental importance.
Matty's Old-Fashioned and Dalia
I've been excited about next year's opening of Dalia, Horn Barbecue's forthcoming breakfast taco trailer that will be parked outside the Oakland restaurant, and a separate Matt Horn dry-aged burger and shake restaurant called Matty's Old Fashioned.
"We're not here to deliver just another burger," the Matty's Old Fashioned Instagram account posted earlier this year. "We are here to change the burger game." Believe that.
In September, Horn told Forbes he expects to open Matty's Old Fashioned in winter, but hasn't announced a season for Dalia's opening.
Go Duck Yourself
Hing Lung Company, which has served roast duck and char siu pork to go in Chinatown since 1980, will open a restaurant called Go Duck Yourself next summer at 439 Cortland in Bernal Heights, reported the Chronicle. The GDY moniker was created for delivery apps in the pandemic, but dining in will be an option at this new restaurant. It's exciting to see one of the Chinatown stalwarts expanding into other parts of the city, with an eye on Southern California, too.
The return of Slanted Door
Charles Phan has signed a new lease to keep Slanted Door in the Ferry Building until 2034. Phan is currently renovating the restaurant with a planned summer 2022 opening. I hope that some form of his adjacent Out The Door kiosk for to-go food and condiments will return as well.
Here's hoping that the Ferry Building will get some of its old landmark spark and bustle back and will continue to bring in more food operators at all levels next year. I was happy to learn about the recent opening of the independent and delicious Yes Pudding, which is an excellent addition for bread pudding and pastries.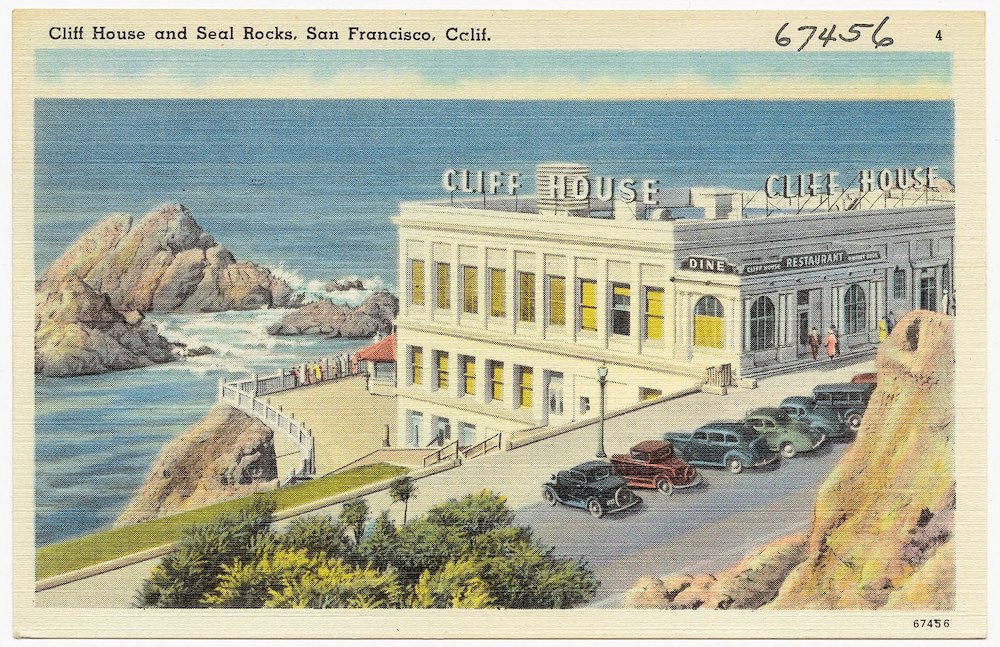 The restaurant(s) that takes over Cliff House
The National Park Service is expected to announce a new restaurant operator for the Cliff House next summer that could be open for business by the end of 2022. SFist has the tea on the many Bay Area restaurant groups who sent reps to an informational meeting about the property two years ago, but it's still anyone's guess as to what will happen. At this point, I'm choosing to fantasize that it'll be something wonderful. (At least it won't be Taco Bell, like some meme-makers and Redditors wanted.) Keep an eye on this space!
The party continues at Tamara's site California Eating.