The City College Board of Trustees voted unanimously this week to approve a resolution by Trustee Alan Wong that aims to preserve Cantonese language courses at City College by making credits earned while taking them transferable to Chinese Language degree programs at University of California campuses.
It's a strategy that potentially could help save other classes and programs, too.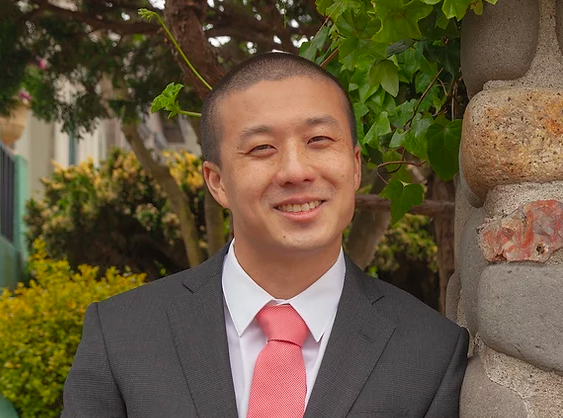 Having Cantonese language credits be transferable to UC language degree programs would make them less susceptible to potential cuts in the future, because the California Community Colleges Chancellor's Office, which regulates all California Community Colleges measure successful student outcomes, and therefore funding for the college, based on part on whether a class leads towards a certificate or degree, either at the college itself or at a different school that a student transfers to.
Cantonese courses at the college are already transferable to language programs in the California State University system, and all languages offered at City College other than Cantonese are transferable to all UC campuses.
"We need these Cantonese classes, we have this large population of Cantonese speakers but no way for people to learn the language other than our City College classes or through their own family," Wong said. "City College has eight other languages that we offer, and they all have degree programs. Spanish, Russian, Tagalog, Japanese … Cantonese is utilized more than most of those other languages, so it's odd that those classes don't have a certificate program and aren't UC-transferable."
According to Census data, 9.89 percent of San Francisco's population are Chinese speakers with limited English speaking skills, and Cantonese is the most widely spoken Chinese dialect in San Francisco.
Now that the resolution has passed, the next step for City College is to initiate discussion with the University of California and determine what will need to happen in order to make Cantonese classes transferable to its campuses.
Chancellor David Martin, who called the resolution "wonderfully written" and "very productive" during the Thursday meeting, said that he will work with faculty and "transfer partners" to grow Cantonese course offerings at City College.
"I want to be in a position to help move this forward," Martin said.
Part of the broad appeal of the resolution is that it would potentially grow enrollment while not incurring costs on the college. Wong pointed out that Cantonese classes at City College, which is currently the only public education institution in San Francisco that offers them, are in high demand consistently, with both classes in Fall 2021 being overbooked at 150 percent and 120 percent, while the one course being offered this upcoming semester already has a full waiting list, according to Wong.
"The classes are already overflowing. With a transfer to UC, that will only increase demand for these classes, increase the value for these classes…the college will naturally want to grow programs that are successful and gain state funding," Wong said.
"In terms of how the college prioritizes what classes we keep and what classes we don't, [degree attainment] is a big rationale…so if a class is eligible to be part of a certificate or degree program, that's totally a strategy … I think if we can identify classes that are well-enrolled and can be part of a certificate or degree program, I think would definitely help the college and students," Wong said.
Ensuring Cantonese courses are available at City College is also important so that police, firefighters, and medical professionals are able to communicate with San Francisco's large monolingual Cantonese-speaking population.
"With the rise of AAPI hate in San Francisco, people are scared," said Julia Quon, founder of Save Cantonese at CCSF, a group of students advocating against previously threatened elimination of Cantonese courses at City College last year, and a pre-med student who works in in postpartum care at San Francisco General Hospital. "If they know that someone on the other line or on the street speaks Cantonese, that's how we help people feel safe, by having services available in their own language."
While Quon does not directly advise patients, she said that learning Cantonese medical terminology and idioms has helped her connect with Cantonese-speaking patients and foster trust when educating them about postpartum care options.
"There's something in Cantonese called 'Co-Jyut' which means 'sitting the month,' or staying at home for a month after giving birth," said Quon. "Being able to talk to folks about options for postpartum care … and remind them that there are medical professionals present, there's no need to be scared to ask for help, is a big part of culturally inclusive care."
Emergency workers trained in Cantonese can also better provide services in other ways. While police and hospital staff have electronic access to translators working remotely, there are subtle ways where communication errors can still occur.
"Imagine if a police officer is trying to take your report, and they have to pull out an app, and you say I live in the Sunset, and the interpreter, who is from elsewhere, doesn't know what that means," Wong said during the Thursday board meeting.
Making the classes UC-transferable will take time, however, potentially up to two years, as City College and the UC will need to confer and determine what classes and credits UC will accept as transferable from City College to their institutions while ensuring that there are enough classes in a transfer program to make it count on a transcript and count towards state funding. It will require a proposed curriculum from faculty and then the Foreign Language Department as a whole before getting approval from the Academic Senate at City College, the College Board, and finally the state.
"There's multiple layers of bureaucracy involved," Wong said. "It takes effort."