Burning Man is back. After the COVID-19 pandemic cancelled the last two burns, the Bay Area is bubbling with anticipation about the triumphant return of Black Rock City to the remote Nevada desert this summer.
But mixed in with those bubbles of excitement are questions about rising ticket prices, the growing gap between veterans and newbies, new limits on elitist plug-and-play camps, and what the surprising success of last year's unofficial Rogue Burn signals about the state of Burning Man.
Burner season kicked into gear Feb. 23 when ticket registration opened for the "Stewards Sale," the new name for the directed group sales to established theme camps and art projects, when the lion's share of 35,000 tickets goes on sale for $475 each (plus $140 for a vehicle pass). Also opening that day is the application process for art cars and questionnaires for art installations and placement of theme camps.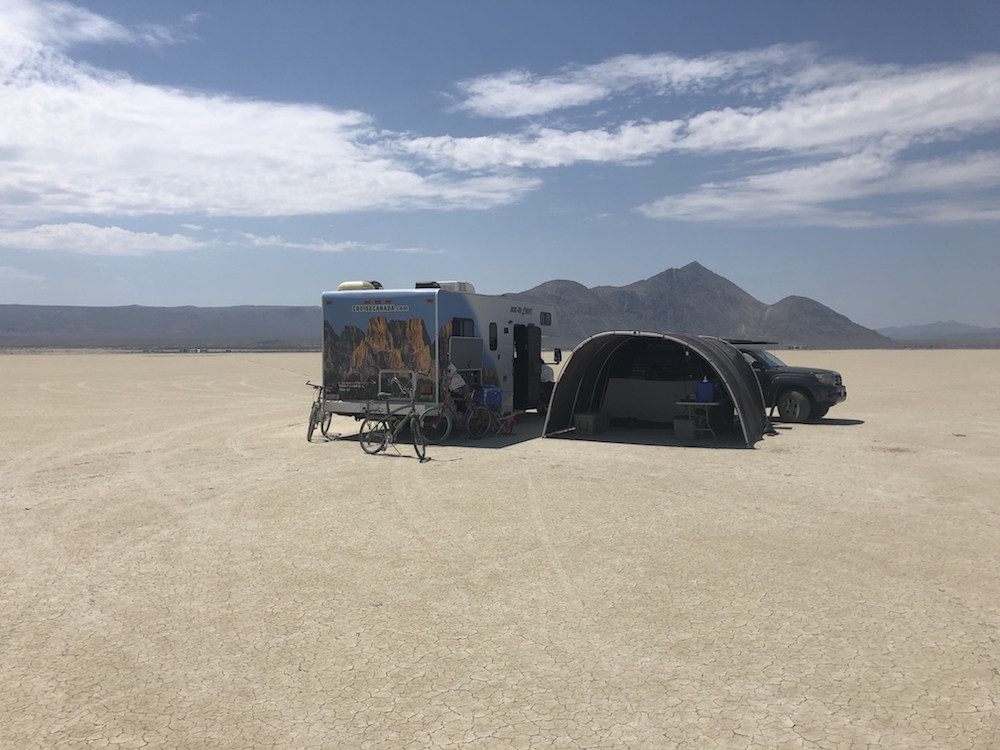 The first Burning Man 2022 tickets were sold on Feb. 2, when about 4,000 tickets went for up to $2,500 each, by far the priciest tickets in the event's 30-plus-year history on the Black Rock Desert. For those who aren't rich or connected to a theme camp, they'll have to wait until the end of March for the Main Sale, when 10,000 tickets go on sale for $575 apiece.
There's been some online grumbling about the steadily rising ticket and vehicle pass prices – and the discounted rate for the theme camp insiders who build the city every year.
"This year's prices are a big jump, not only for the ticket itself but for vehicle passes that go up every year," said Geordie Van Der Bosch, a veteran burner who camps with Black Rock Roller Disco and led construction of the Temple of Direction during the last event in 2019. "When you add it all up, it's over $700 and a lot of people can't afford it."
That critique is especially charged this year after the so-called Rogue Burn, which was loosely organized online by a group calling itself Plan B, that took place on the usual site of Black Rock City in late August. Almost 20,000 gathered for free, opening up a scaled-back version of playa life to those who can't afford Burning Man.
"Plan B was not Burning Man. It was a response by the burner community in an effort to gather and commune as safely as possible given that Burning Man couldn't happen," said Pika Smith, a veteran burner who attended the event last year. "Plan B would not have been possible if not for the years of experience gained at Burning Man. It was one of my favorite burns. One of the amazing things about this community is our resourcefulness."
Burners were resourceful at improvising a playa experience last year, but the lack of resources mattered. There was none of the big art that is a major draw for the event, no restrictions on speeding cars that create dust and danger, and not even any porta-potties, leaving folks to improvise to meet their bodily needs.
"We've been pent up these last couple years, so I think there's lot of anticipation going into this year," said van der Bosch, who attended last year's Rogue Burn and liked it but said it got dull after a couple days. He's excited by the return of the full-blown city with its iconic big art. "It's a lot of money, but is it worth it? I think it is. You see things at Burning Man that don't happen anywhere else."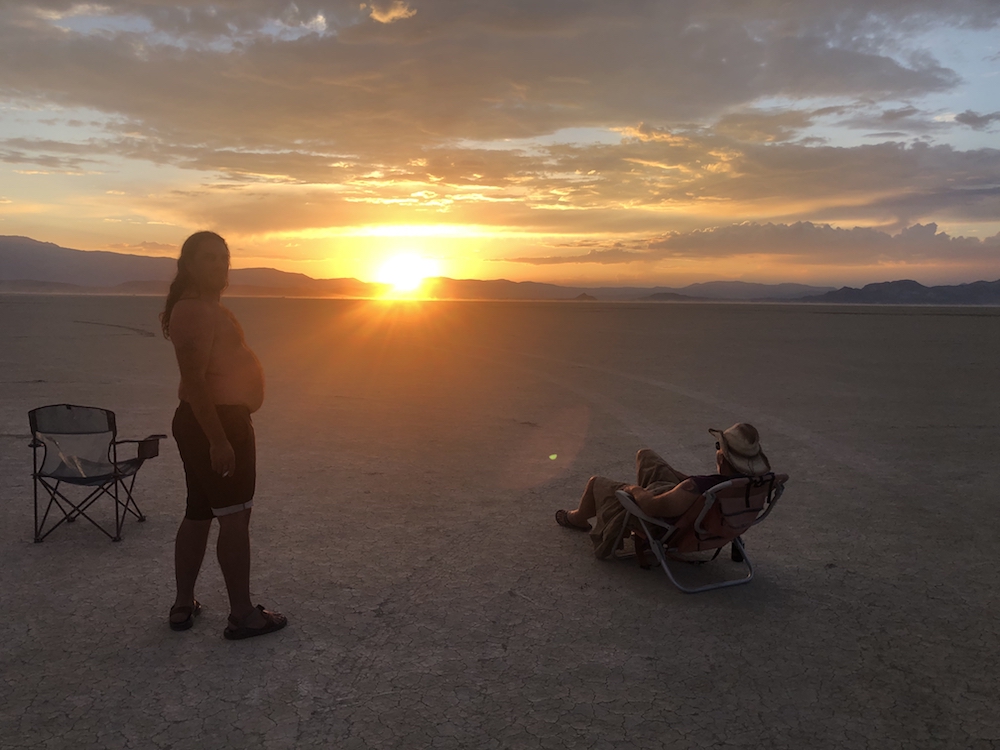 Burning Man Project spokespeople told us they embraced the Rogue Burn and support other offshoot efforts, but they're excited for the return of Black Rock City with almost 80,000 citizens.
"We support Burning Man-inspired events of all flavors around the world, and we look forward to bringing back Black Rock City in 2022," they wrote in a prepared response to our questions. "The Black Rock Desert isn't the only place where people can experience the connection and experience of the culture and we will always support the various ways people can self-organize to bring the magic to wherever they are."
Despite the Burning Man Project's pleas for donations and the millions of dollars that generated, the pandemic and two event cancellations were big hits to the organization's bottom line.
According the nonprofit's Form 990 reporting for 2020, its total revenues dropped to $15.6 million from $46.4 million the previous year. But with reduced expenditures, some asset sales and increased donations, the actual hit to its bottom line was $7 million, with net assets dropping from $26.6 million to $19.6 million and CEO Marian Goodell's annual salary holding steady at almost $300,000.
"More than 20,000 people from all over the world generously donated to keep Burning Man alive over the last 24 months, and that is a testament to what this event and culture means to people," the Burning Man Project told us. "Ticket sales will reduce the uncertainty of finances, but we have learned we can survive without the event if necessary."
Figures from the 2021 forms weren't yet available and the Burning Man Project wouldn't disclose its financial details except to tell us, "It's very simple. We used our reserve. It's not possible for the assets to drop in 2021 because there was nothing left to drop. We ended 2021 with some cash in the bank. It is fiscally prudent to have a reserve so we will, naturally, be building the reserve again."
Veteran burners were happy to see the Burning Man Project survive in such good shape.
"It's a miracle they've been able to weather these last two years off," said Zac Carroll, a longtime burner who has built many iconic artworks, including his mobile Front Porch.
Carroll said Burning Man tickets are still a great deal for the unique, mind-blowing world is opens up: "In the end, it's so fucking worth it. Money is only fun when you spend it, and this is a great way to spend it."
Ironically, some longtime theme camps are actually in a pretty good financial position as the event returns from its pandemic slumber. DJ and promoter Syd Gris, who heads the Opulent Temple camp, successfully applied for federal grants through the Shuttered Venues Operator Grant program for the camp's Sacred Dance Foundation fundraising entity.
"We have lots of money to spend without having to do as many fundraisers this year," Gris said. "We're excited to get back out there after being away for two years."
Carroll said Burning Man needs to strike the right balance between ensuring the veterans who build the city keep coming while still drawing newbies that infuse Burning Man with new energies and perspectives.
"We need the new blood and the people willing to slave away all summer on Temple crew," he said. "We who've been doing it for 20 years don't have the same enthusiasm."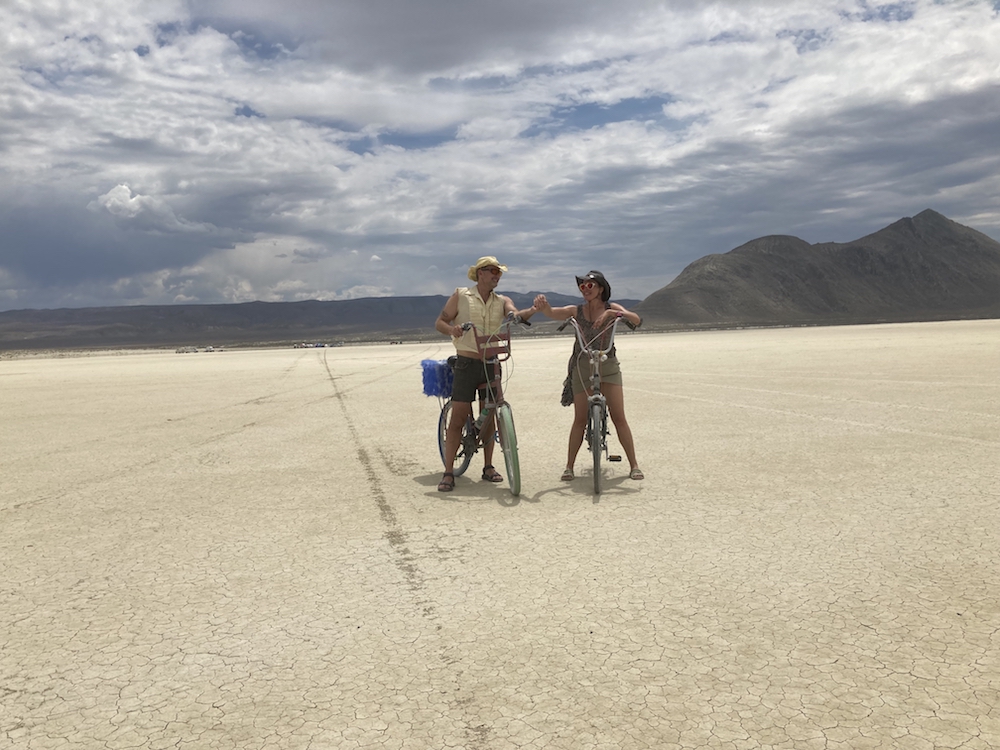 Complaining about Burning Man is a popular pastime with veteran burners, so this year's wave of complaints isn't anything new.
"I think Burning Man has 'jumped the shark,' so to speak. I've been out there 15 times, and yes, the price increases are annoying. But the thing that bothers me the most is the increase in rules and regulations," said Ron Gendrich, a burner from Reno. "The best thing about Plan B was that there weren't any."
New rules for this year include new procedures for placing theme camps and a ban on businesses that drop off trailers and other housing on the playa, a move intended to crack down on so-called plug-and-play or convenience camps, which let rich people simple show up and be served rather than doing the hard work of building, surviving, and cleaning up Black Rock City.
"Our Cultural Direction Setting project has taken on the work of how to address convenience camps. We've seen significant growth in delivered housing, which was often used as a backbone for these camps," Burning Man Project told us. "Aside from no longer allowing delivered housing units to be part of the Outside Services (OSS) program,we're also re-evaluating which equipment and services are appropriate for the program."
Syd Gris isn't happy with the new ban on drop-off RVs, which he uses for the big-name DJs he books to play Opulent Temple every year.
"If you don't want plug-and-plays to have RVs delivered, don't allow the plug-and-plays. Burning Man absolutely knows who's a plug-and-play and who isn't, and they're still placing them anyway," he said. "They're making our lives harder to make their lives easier."
Still, despite the many gripes that he and others always have with Burning Man, he's excited to return to the playa and curious what the demand and vibe will be like after the two cancelled events.
"Energetically, one would assume there's pent-up demand for Burning Man this year," Syd said. "But on the other hand, it sells out every year, so what's different now?"
The Burning Man Project sees what burners did over these last two years as an extension of the culture they've helped nurture for decades in Black Rock City and at regional events held around the world.
"The gathering of the Burning Man culture in the Black Rock Desert in August of 2021 by its very nature was bound to be successful, and was a tremendous display of shared values, the power of community, and responsible use of public lands. Many attendees were new, and just as many were people who come to Black Rock City every year, including some of our own staff," they said, later adding, "We are very grateful for the community's support in getting us back to Black Rock City."
Steven T. Jones is the author of The Tribes of Burning Man: How an Experimental City the Desert is Shaping the New American Counterculture, based on years of reporting for the San Francisco Bay Guardian.