The Democratic County Central Committee, which is rarely unanimous on anything, voted 20-2 Wednesday to oppose the recall of District Attorney Chesa Boudin.
The only two people voting to support the recall were Suzy Loftus and Nancy Tung, both of whom ran against him for the job.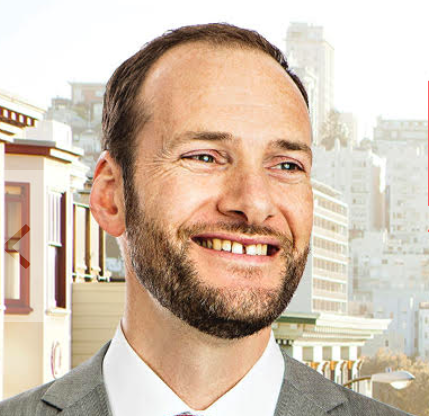 That adds to the political narrative here: Much of the organizing and leadership of the recall comes from people who were part of the Loftus or Tung campaigns. They didn't win, and now they want to try again, with a recall.
If Boudin is recalled, Mayor London Breed, who supported Loftus, will choose his replacement.
The discussion and debate was fascinating, and although there are often sharp differences over endorsements at the DCCC, this one was a blowout.
Even the more conservative members, including elected officials like Sen. Dianne Feinstein and state Sen. Scott Wiener, declined to vote in favor of the recall, or even to officially abstain. Their proxies just didn't show up for the vote. Nor did Sup. Rafael Mandelman, who has been on the fence about the recall.
So the Democratic Party made a very strong statement—nobody except the two people who ran and lost the last DA's race wants to support the recall.
Sup. Hillary Ronen, who is on the committee, made a detailed statement about the issues in the recall. "The criminal justice system," she said, "is part of a larger system in the US that is failing."
She noted that "we are dealing with chaos on the streets of San Francisco. Look at what's happening in the Tenderloin. San Franciscans are angry. But these problems are rooted in economic and racial injustice and inequality.
"We are dealing with the symptoms, while not blaming the victims. It's a balance and a struggle that we are all dealing with. We have to look at [Boudin] and his work in that context."
Committee member Keith Baraka put it this way: "Are we going to believe in criminal justice reform or not?" He asked people to "look at the folks who donated to this Republican recall."
Loftus said that she supported the recall because of the issues that the police chief has raised in trying to get out of a deal that gives the DA the right to take the lead on police shooting investigations. Her argument that the DA's Office hasn't turned over evidence to the defense in the case of a cop on trial for beating a civilian has been soundly rejected by the trial judge.
There's still big money behind the recall, and there will be more, and the inaccurate news media barrage will almost certainly continue.
But the elected officials of San Francisco, with only a few exceptions, and the leaders of the Democratic Party are opposing it.