I know I'm not the only person who's been wondering why Mayor London Breed suddenly decided in December to declare a State of Emergency in the Tenderloin.
The problems in that neighborhood have been going on for years. The city, including the Mayor's Office, hasn't done much about it. But all of a sudden, Breed decided that something dramatic had to be done.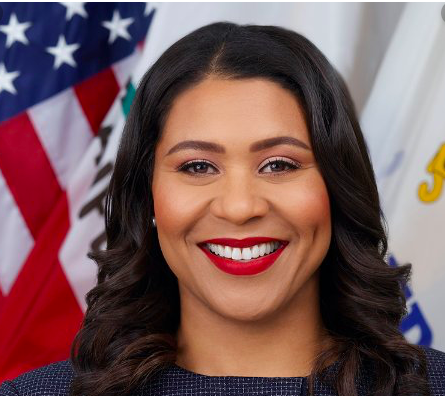 The San Francisco Business Times this week offered a suggestion as to what's going on:
Just before the holidays, the CEOs of the two companies with the most hotel rooms in San Francisco took a cross-country field trip here to meet with Mayor London Breed on the state of city streets. The meeting took place fresh off the blitz of high-profile burglaries in Union Square.

The CEOs, Jon Bortz of Pebblebrook Hotel Trust and Thomas J. Baltimore of Park Hotels & Resorts, described the previously undisclosed meetings in separate earnings calls within the last week. Collectively their companies own 14 hotels and 5,278 rooms in the city.

"I went into the meeting extremely skeptical," Bortz told analysts Wednesday morning. "I was concerned that the mayor's rejuvenated focus related to the issue of smash and grabs that took place in Union Square … that they were not really focused on the issues that had been increasing over really the last five years or so related to the quality of life on the streets in San Francisco.

The CEOs said Breed and [Police Chief Bill] Scott won back their trust after initial doubts and followed up with policies they see as concrete steps in the right direction to improve the quality of life on city streets, an issue exacerbated by the pandemic but a perennial concern for tourists and valuable group meeting planners considering San Francisco.

Bortz highlighted Breed's declaration of a state of emergency in the Tenderloin in December ("so that her hands weren't tied by local bureaucratic administrative rules") and her subsequent budget request for additional police funding,

"The mayor is even now attending sales calls and driving home her commitment to safety and security and really getting groups back," he said. "So as we look out in San Francisco we're encouraged."
According to the BizTimes: Maryland-based Pebblebrook owns 10 hotels, including the Hotel Zelos, Hotel Zeppelin and Argonaut Hotel, while Virginia-based Park owns four, including the city's largest hotel, the Hilton San Francisco Union Square.
So that adds to the discussion of why the crackdown is happening.