"It's based on the tradition of a clapping song," Janet Cowperthwaite says over the phone, her voice growing bright. "It's a spontaneous form of communication that young girls in Mali use to convey messages about growing up and what's going on in the world around them. To have a clapping song composed for me is such a delight, and an honor I'm truly cherishing."
Cowperthwaite is speaking of Janety, a new work in the tegere tulon tradition by Malian Griot singer Hawa Kassé Mady Diabaté. The piece was commissioned especially for her by Kronos Quartet, to mark her 40th year as the powerhouse manager behind the musicians, and executive director of the nonprofit Kronos Performing Arts Association. Janety will premiere as part of the three-day Kronos Festival (Thu/7-Sat/9), one of nine world premieres by the storied quartet, which itself is soon to celebrate its 50th year.
"I'm especially proud that Janety will be included in 50 for the Future," Cowperthwaite said, referring to the free music library of original compositions that Kronos has been building to ensure diverse new works enter the general repertoire. "It's something we've worked really hard on, and that I consider one of our major accomplishments."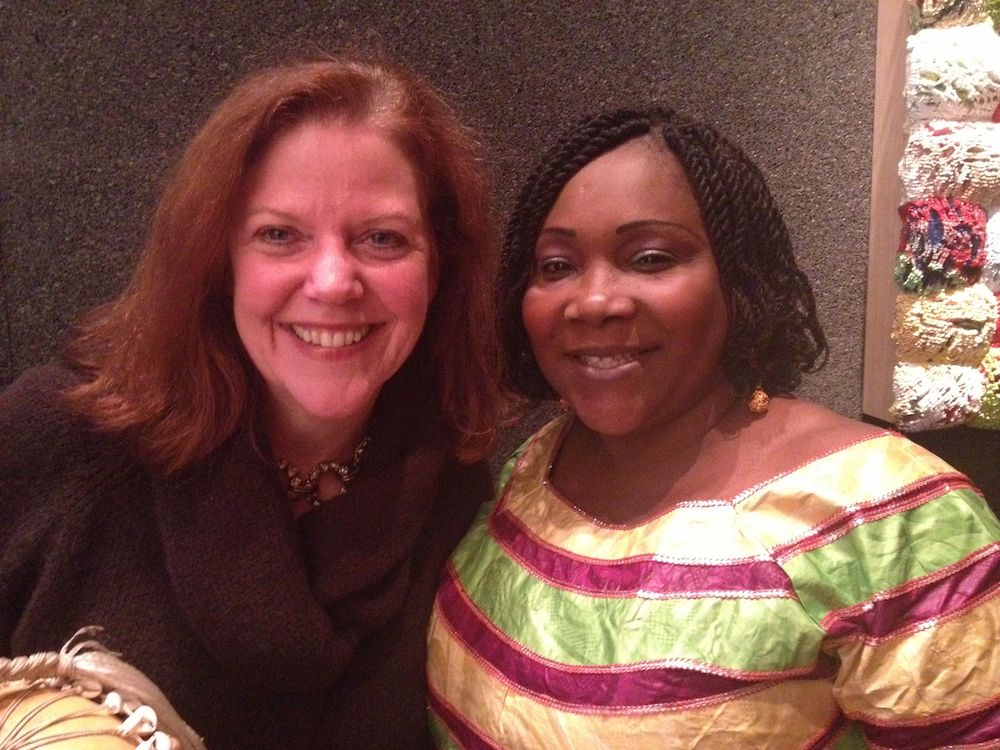 I jumped at the chance to talk to Cowperthwaite because it's not often you get a glimpse behind the curtain of renowned groups like Kronos, let alone one that thrives on bowing electrified fences, summoning hall-quaking ghost hums, and platforming exciting voices from non-Western traditions. But honoring an essential member of their team is just the type of transparent, deconstructive act of appreciation the quartet is known for musically.
With its global stature and astounding productivity—tours, recordings, emerging composer and young artist development, educational programs, musical activism, and overall supportive energy—Kronos seems like a well-oiled machine. But when Cowperthwaite was asked aboard in 1981, the quartet was a small avant-garde concern just beginning its ambitious journey. "I remember entering this small office with two desks piled high with papers and one phone between them," she says with a laugh. "They rehearsed in one of their homes. It was very bare bones."
Cowperthwaite was a fresh-faced senior at San Francisco State University studying journalism and communications, with no background in contemporary music. She was working at a bookstore in the Sunset when the owner, who sat on the board of the Kronos' small nonprofit, suggested she apply to the organization, helping in the office.
"I thought, sure, sounds good, why not? I had a very stereotypical idea of what a string quartet was, I completely expected four guys in tuxedos," she said. "I came from more of a rock background. My parents were from England, so I grew up with the Beatles and John Lennon, and later listened to punk and new wave. As a high schooler, I went to tons of rock concerts at the Cow Palace.
"I had an interview with [violist] Hank Dutt, and started to get an idea of what they were doing. I think it was very good that I was young and didn't have too fixed a notion about what classical music was supposed to be. When I first heard them, they were playing the Green Room at the War Memorial, it opened a whole new sonic palette for me. I hadn't heard anything like it," she said.
"I came aboard at minimum wage, and it was a really exciting time—they were doing things like playing San Quentin prison, and self-producing concerts in all sorts of places. They had a small grant and big ambitions. Because of my journalism background, I started writing press releases. That soon earned me the official title of 'publicist,' something that didn't go down too well with my journalism friends. But to me it was more like an adventure. We were all learning how to produce events on the fly, how to reach people with this music.
"Also booking. I remember they literally handed me a directory of California State University contacts and said 'call these people and get us gigs,'" Cowperthwaite laughed.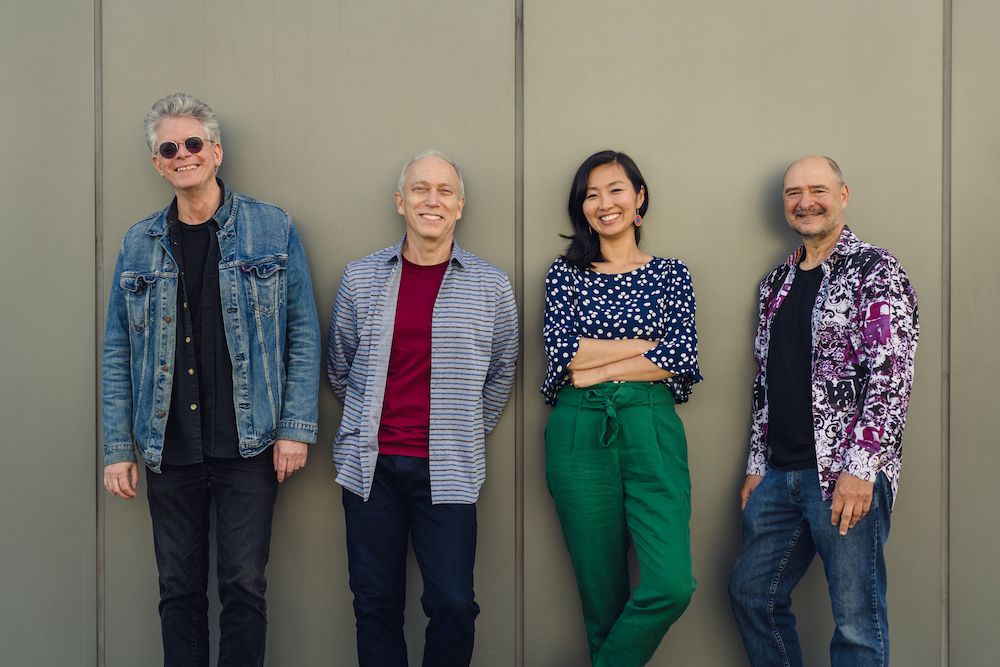 I've been an unabashed fan of Kronos since I heard their eighth album, 1988's Winter was Hard, as a teen, thanks to some fabulously avant-garde gay friends, in a long-lost age when classical albums were still released on vinyl. That album introduced me—and many, many others, it turns out—to composers like Terry Riley, Alfred Schnittke, Aulis Sallinen, and "stringified" works by rock legends like John Zorn and John Lurie. (The album famously ends with "A Door is Ajar," an impressionistic recording of a 1980s Chrysler Electronic Voice Alert system, credited as "traditional.")
When I tell this personal history to Cowperthwaite, she's not surprised. "There was a perfect storm in the '80s with well-known, well-noted recordings and engagements, and a sudden burst of recognition," she said. "Suddenly we were in demand all over the world. It was like a snowball rolling down a hill. That's when we expanded the organization and became international." Suddenly, Cowperthwaite was leading a major institution.
Kronos, and Cowperthwaite, embarked on a global journey but still retained their trailblazing, DIY spirit. "I remember we were premiering 'Ghost Opera' by Tan Dun in Beijing in 1996, and it seemed like we had to borrow every cable in the city at the last minute to play it," she said. She fondly recalls lively gigs in Mexico City, a festival in Rio in 1989, annual Carnegie Hall concerts, meeting figures like John Cage and Pauline Oliveros. "The thing about working with Kronos is that it's never the same thing, we're always moving on to something different, new composers, new projects. It's incredible energizing."
Nowadays, after so much experience, the quartet have things a bit more figured out than in those early days. "They do residencies in different locations like New York, Los Angeles, and different cities in Europe, so they can settle in for a while, and those places become a hub for them to meet with people, develop new works, or play nearby."
And some of her more beloved memories are very recent, from right here at home. "One of my favorites things ever was when Kronos joined Paul McCartney at Outside Lands for 'Yesterday,'" she said. "That was really special, because it brought together my childhood and what I'm doing right now."
With Kronos Festival right around the corner, the quartet's hub is their homebase, and they—and their organization—couldn't be more thrilled. "Kronos couldn't even rehearse together during the pandemic, so when they finally could perform in the same room they were giddy. It is so exciting to be putting on live shows again," Cowperthwaite says. "This festival is really their homecoming, and as always they are barreling into the future."
And how about her own future? "Well, I may not have another 40 years in me, but I'm working right now on planning on our 50th celebration, releasing the final 10 compositions of our 50 for future, and working on the piece coming to SFJazz in May called 'At War with Ourselves—400 Years of You,' which is set to a text by the poet Nikky Finney, and deals with issues of racial justice and resistance. It's very special, and part of why I love doing what I do."
KRONOS FESTIVAL 2022 runs Thu/7-Sat/9 at SFJAZZ. Tickets and more info here.