As we continue to pretend to "move on" from the pandemic in one of the great mass delusions of contemporary history (hey, only 60% of USians have been infected, this is fine, everything is fine), it's amazing how much scrappy nightlife institutions did over the past two years to help keep us connected and sane.
When I interviewed cofounders Dor and Dundee of young upstart Fault Radio just after the March 16, 2020 shutdown, we all had an inkling of how important (and then exhausting) online DJ streaming and fundraising would be. But we never imagined, or feared imagining, such a long haul. Fault Radio was already establishing itself by streaming ace sets by local players from fun and unusual locations, as well as launching its Shifting Plates record fair and exchange.
But once things went dark, the Faulters leapt into action. They've streamed more than 1000 shows from 200 locations, and during the pandemic have hosted online delights like KTV, focussed on raising profiles of LGBTQ and nonbinary DJs; Chinatown Live, an all Asian American and Pacific Islander fundraiser for Cut Fruit Collective streaming from Chinatown's Moongate Lounge; Ambient Grace local DJ live sessions streamed from Grace Cathedral; Vinylly, a program streamed from Lower Haight's Vinyl Dreams that supports local records stores; Beyond Borders, a 10-hour Women's Day celebration featuring all local artists and women in the industry; and the Aurora Sessions, a too-cute series streaming from a wee deli in Potrero Hill (with wine provided from Ruby next door, natch).
Now it's preparing to move into a (small, safe) space in Chinatown to help center and expand its broadcasting efforts—and you can help this essential nightlife lifeline get there.
"When we started Fault Radio, we did it with the intention to connect the community, show what everyone was doing and bring them together," Dor told me last week over the phone. "We did always have in mind getting a space of our own someday. But during the pandemic we saw what things like the Lot in New York and Kiosk in Brussels were doing, how they had their own space to broadcast from. That inspired us, especially since we didn't know how long things would go on like this. But of course in San Francisco, finding an affordable brick and mortar is almost impossible."
"It was a miracle we found a tiny place on the edge of Chinatown and the Financial District," Dor told me. "We've already signed the lease. Our goal is to reach $20,000 to be able to open our doors in May 2022. This amount covers renovation costs, permits, supplies, equipment, security, and operational costs. We've never asked for money on this scale before—while it feels somewhat uncomfortable, we're passionate that the new space will benefit the community and realize our full potential.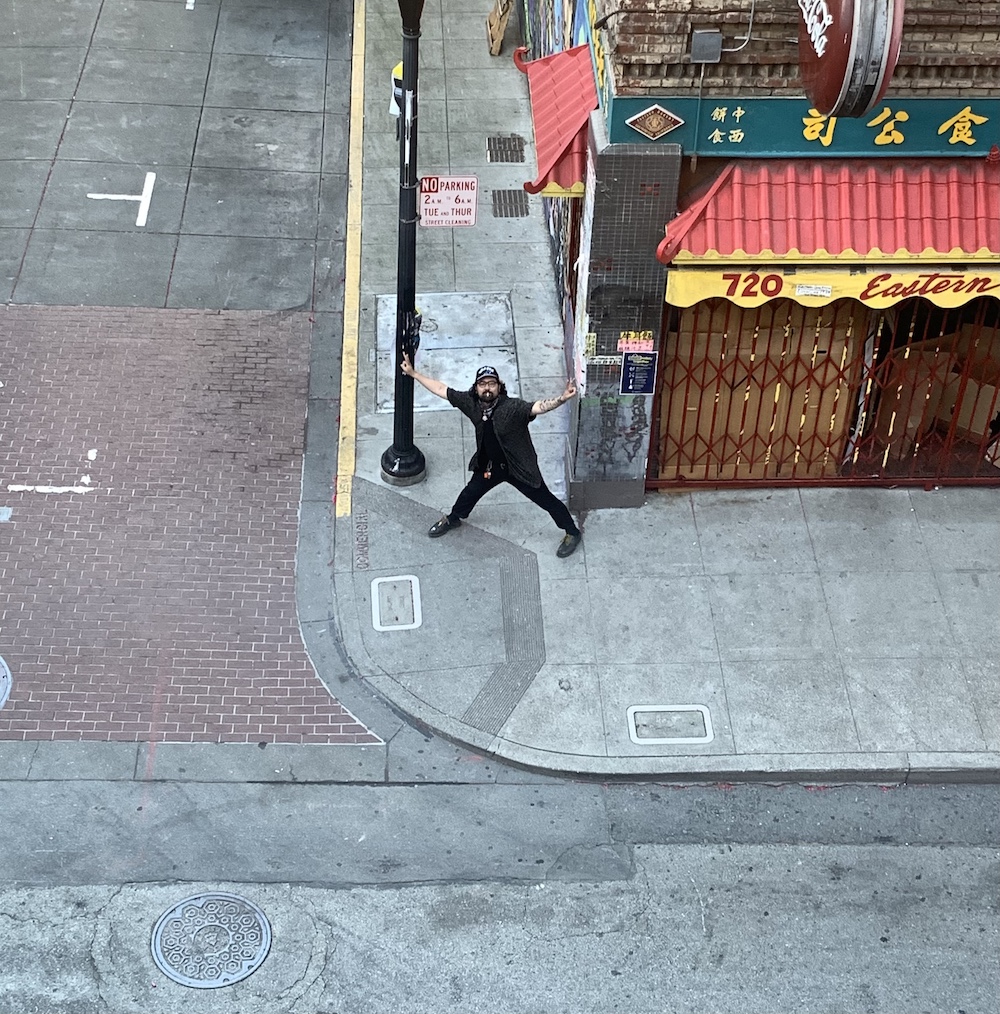 "Along with fundraising, we're reaching out to the people and businesses in the neighborhood and prioritizing their inclusion. We don't want to be a sore thumb. We want to make a space that is safe and welcoming to all. Our team is very diverse, so we are being especially attuned to the need for that effort in the scene."
OK so besides a streaming bonanza, what's going to be going on in the space? "We plan to organize educational workshops and community talks, and provide studio hours with access to our gear, which can be really expensive for individual artists," Dor said. "And we want to showcase local makers through collaborative pop-ups.
"But basically it will be a place to connect and chill safely with like-minded people, which is really healing during times like this."
You can help Fault Radio reach their goal here.
PARTIES OF NOTE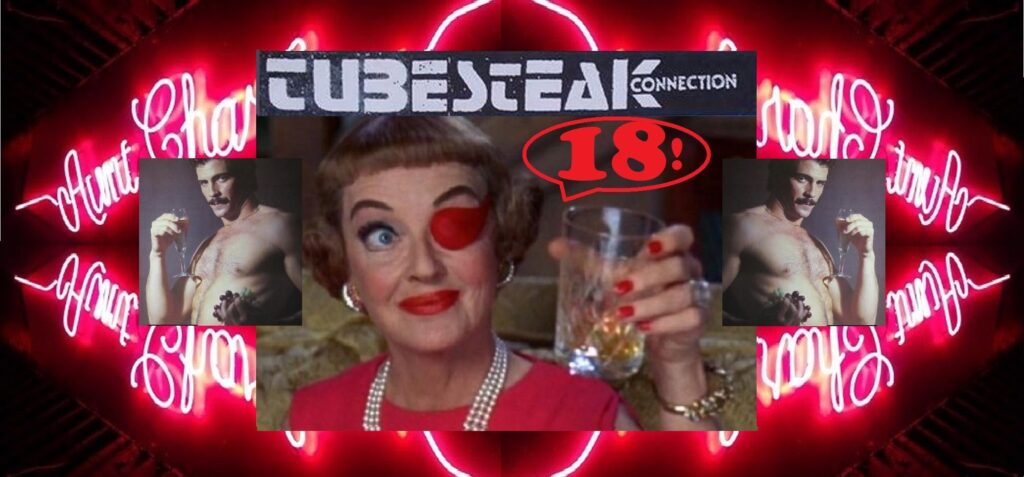 THU/28: THE TUBESTEAK CONNECTION'S 18TH B-DAY BASH! DJ Bus Station John's wonderful deep dive into the gay cruising mores of yore pulls out the disco stops for this reappearance at Aunt Charlie's. 9pm-2am, Aunt Charlie's, SF. More info here.
FRI/29: MOSSWOOD SOUND SERIES A new weekly experimental music series from the geniuses at SFSound that I am so stoked for. Nicholas Isherwood and Cal grad composers feature this week. 8pm-10pm, Mosswood Chapel, Oakland. More info here.
FRI/29: SOUL CLAP I've adored this goofy but very knowledgeable, deep-diving Boston duo since their 2006 Great White Hope series from the Miami Winter Music Conference, which helped bring house and soul sounds back to the dance floor after a minimal techno cleanse. 9:30pm, Great Northern, SF. More info here.
FRI/29: REGIS This may be what I'm most excited about? Dark, booming, killer industrial-derived techno from the mind behind Sandwell District and other Berlin techno landmarks, at the Direct to Earth party. Blow my body about like a kite on the winds of bass, please. 9pm, Monarch, SF. More info here.
SAT/30: GROUCH & ELIGH Classic San Francisco hip-hop comes to the stage as rap duo Grouch and Eligh reunite, bringing in tons of legendary support (DJ Fresh ft. Amp Live, Femme Deadly Venoms, more) for a stellar night of rocking the mic. Expect a lot of nodding heads in the crowd. 9pm-2am, Public Works, SF. More info here.
SAT/30: REJJIE SNOW The Irish rapper shines a light on the up-and-coming Dublin hip-hop scene, while telling intricate stories full of influences from deep trap to Willy Wonka. Very good stuff. 9pm, The Chapel, SF. More info here.
SAT/30: ROBAG WRUHME The German legend, one half of the Whignomy Brothers, has carved out his own path with an uplifting, offbeat blend of deep house and wiggy techno. You'll be in good hands. 9:30pm-late, Great Northern, SF. More info here.
SUN/1: RAREBITS Go hear unusual stuff on the Casements patio on a Sunday afternoon. It's rad. With Guest DJ Chris Xefos joining DJ Chicken, High Spirits and DJ Grabenstein, playing a little of everything from Bauhaus to Crowded House. 2pm-8pm, Casements, SF. More info here.
SUN/1: AS YOU LIKE IT OPEN AIR WITH OMAR-S Lovely Detroit techno in the, fog-willing, sunshine? YES. Omar-S is supported by an all-star crew including Turtle Bugg, Wonka, and more. 2pm, Midway, SF. More info here.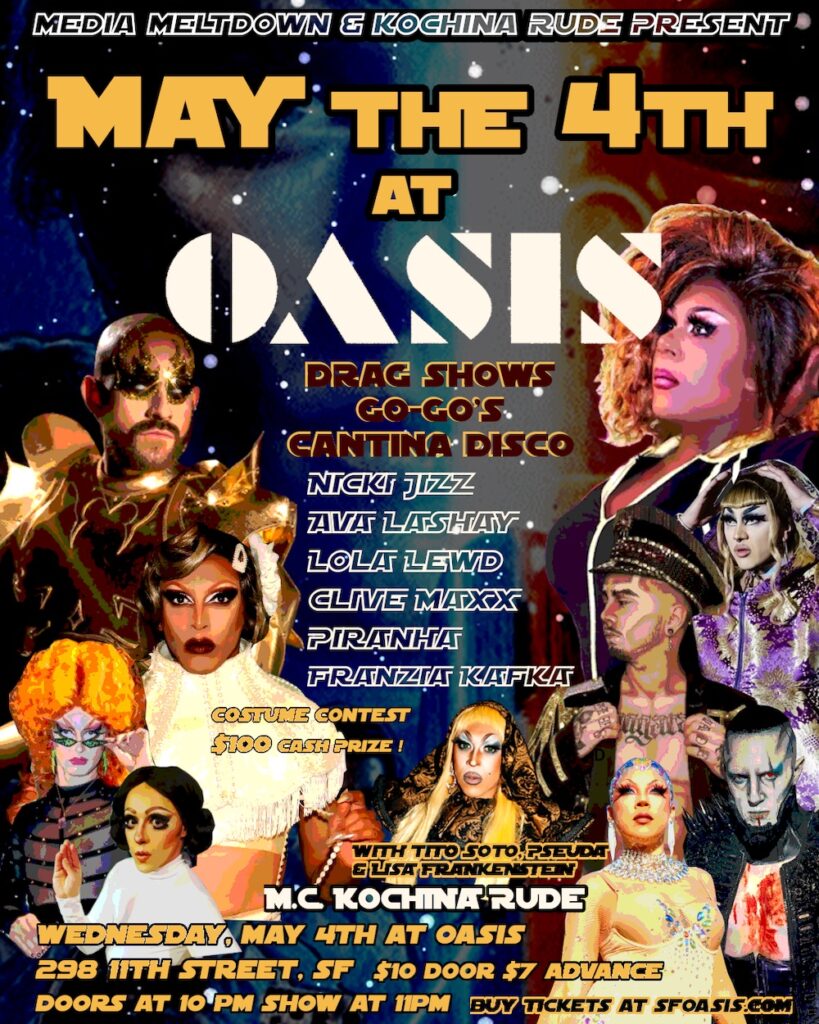 WED/4: MAY THE FOURTH AT OASIS Star Wars drag. STAR WARS drag! This is not a test. Yes there will be Cantina disco and Space Age go-gos. Star Wars drag. 10pm-2am, Oasis, SF. More info here.
WED/4: MAY THE FOURTH: THE EMPIRE STRIPS BACK OK I guffawed. (Although "sexy Stormtroopers" did give me pause!) "The internationally acclaimed 'The Empire Strips Back: the Unauthorized Star Wars Burlesque Parody' just announced an eight-week summer engagement at San Francisco's Great Star Theater, from July 6–August 28. To celebrate, The Empire Strips Back will host a free party at the historic Great Star Theater on May the Fourth. San Francisco Bay Area Star Wars fans are invited to don costumes and their favorite Star Wars attire as they enjoy tunes from a DJing Darth and an appearance by the Sexy Stormtroopers." Use the farce. 6pm-8pm, Great Star Theater, SF. Register and more info here.