Yo, homie! You're reading Good Taste, a weekly-changing menu of food finds and happenings in the Bay Area.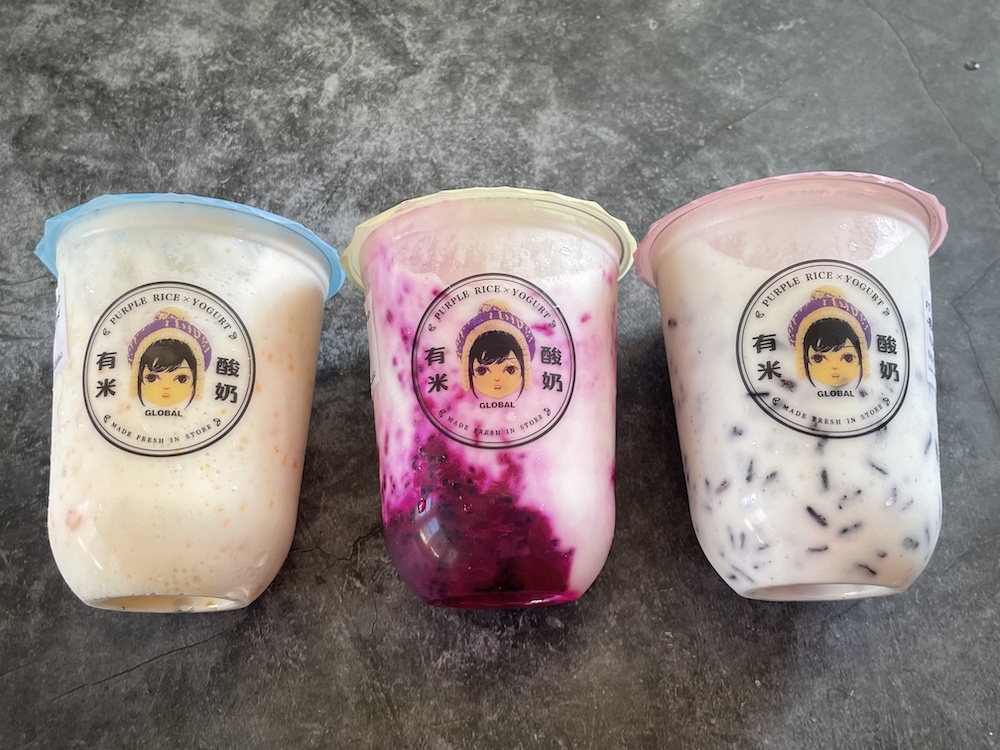 Boba, who? Ever since that fake boba shortage earlier this year, I've been seeking out drink and topping alternatives and I've found a great one in the purple rice yogurt smoothie at the new San Francisco location of the Sydney-based chain Yomie's Rice x Yogurt (2620 Ocean Ave.), which also has Bay Area shops in Millbrae, Milpitas and San Leandro. The company's Aussie Instagram (and a pre-opening blog post from What Now) leads this reader to believe that Yomie's is short for yo, homie!
I'm sipping as I write and yo, I'm already plotting when I'm going to get this again. All the freshly made yogurt drinks on the menu have a normal or less sugar option. I got the normal version of each of three drinks (including a pretty one mixed with fresh dragonfruit and a more savory salted egg yolk smoothie) and none are overly sweet, the way a normal drink at a boba shop might taste. And if you get a drink with purple rice, oats and/or red bean, you can still have the large boba straw chewable experience.
Meat the MC: Bay Area rapper E-40 has become a serious alcohol mogul over the past five years—he now has a huge collection of wines, spirits and ready to drink cocktails. He was a professional cook when he was a "young moustache," as he would say, plus he is a partner in Oakland's The Lumpia Company and is a serious home chef to this day, so it's a natural extension for him to develop an interest in selling food products. He has selected the name Goon With The Spoon for his food company and will soon drop a line of sausages. Follow the GWTS Instagram for updates on where they'll be available. Oh boy!
Tube raiding: Thought you might like to get to know the latest subject in Munchies' popular Street Food Icons YouTube series, Elly Suraya Greenfield from local Singaporean food truck Satay By The Bay SF. The truck, which she runs with her daughter and husband, serves satay skewers and her grandmother's peanut sauce, plus some incredible looking chili crab sandwiches and loaded fries. They regularly make stops in the city, East Bay, and Peninsula and you may want to chase them after you see the video.
"I don't like a flat taste," Greenfield says in the video. "I like a flavor with curve."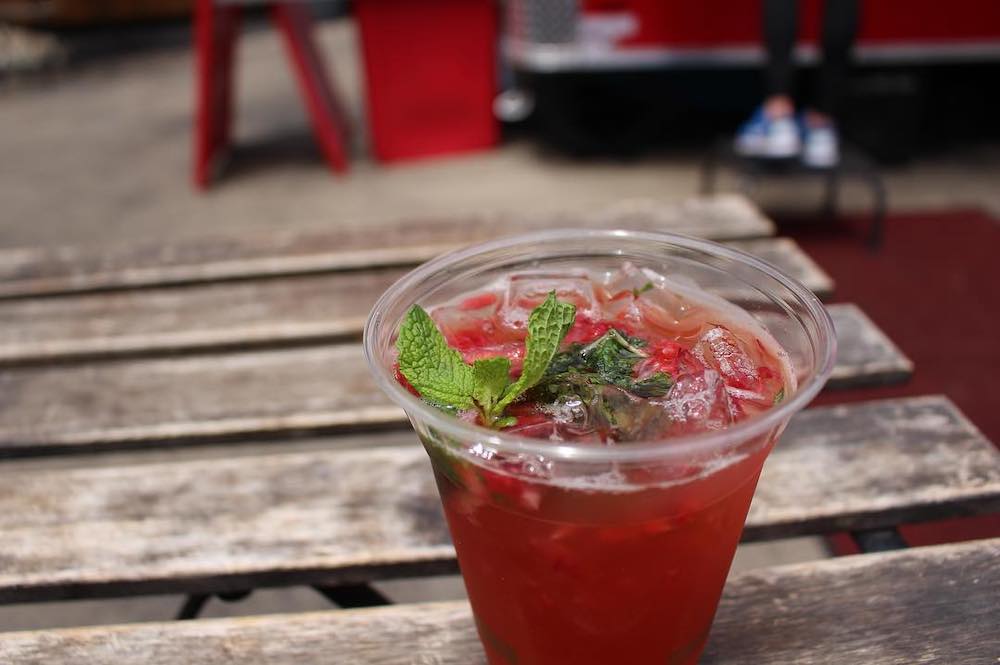 Expansion mode: Spro Coffee Lab, a permanent truck at the SPARK Social SF, has opened a new brick and mortar location (500 Church Street). Owners Rich Lee and Liza Otanes told Hoodline that they make all their own chocolate, pastries, sandwiches, and salads and that their coffee, tea and other drinks range from the simple to the truly over the top. One of my favorites that I've tried at SPARK is the Strawberry Fields (muddled strawberries and mint, cherry blossom green tea, rhubarb bitters, and honey on the rocks) and recommend checking out their new centrally-located space.
On the horizon: Mobile food maker The Mana'eesh Lady aka Palestinian-American chef Mona Leena Michael revealed on Instagram that she's just a few weeks away from opening her restaurant Lulu Berkeley. Since Oaklandside reported back in May that Michael expected to open for business in the fall, this feels like a remarkably awesome story of someone getting to open a new place early for once. The picture above makes the food look super promising, too!
Keep eating with your eyes at Tamara's site California Eating.