Mayor London Breed's proposed budget for the next two years is a massive document, 386 pages of numbers, charts, graphics—and spin. It's going to take all of us who follow these things a few days at least to sort it all out.
But some essential takeaways are clear.
The budget substantially increases funding for the Police Department, including a move to hire a lot more sworn officers, at a time when some of the supes are following national recommendations to shift work now done by cops in uniform, with guns, to civilian workers.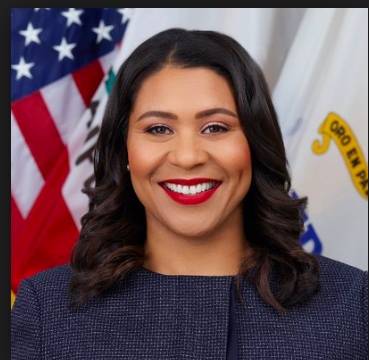 The mayor has, apparently, from what I can tell, still refused to put the Prop. I money into acquisition of affordable housing; there is not mention in the budget of increased funding for the purpose the voters intended.
When she's been asked about that in the past, Breed has said the matter should be taken up in the budget process; her budget for the Office of Housing and Community Development doesn't include that money.
"The mayor is trying to divert social housing money to increase police funding," Sup. Dean Preston told me. "It's inexcusable."
The budget actually cuts spending for MOHCD in the second year, by $68 million, because the money for some housing programs has run out. The fact that the voters approved more funding for housing programs two years ago is ignored.
The budget also cuts spending on behavioral health and Muni.
Setting the final budget is a process that involves the Board of Supes Budget and Appropriations Committee, and while in most years the changes have been relatively minor, these are big policy discussions:
How much should we increase police funding, and are the cops the best answer to community safety? Just a little more than a year ago, Breed agreed that some level of defunding the police and shifting the money into services for the Black Community was a good idea. That changed, really fast.
But it's still a matter of debate, and the progressives control the Board of Supes, and the Budget Committee.
The Prop. I money and the larger question of how much the city should invest in social housing is also a major policy issue. If Breed stands fast on refusing to spend that money on housing, there is going to be significant resistance on the board.
The chair of the committee that will oversee the final crafting of the budget is Sup. Hillary Ronen. The other members are Board President Shamann Walton and Sups. Gordon Mar and Connie Chan.
Ahsha Safai is the lone mayoral ally; it's one of the most progressive budget committees I've ever seen.
So this isn't over, at all. I can see this budget panel playing a very active role in changing some of the priorities in Breed's budget.
And I can't see her plan getting six votes as it stands today.