"I'm not sure being an artist is much of a choice, it's what I am," painter Brett Amory told 48hills. 
He adds that creating a living as a full-time artist is a choice one makes, attributing his own commitment partially to the fact that he's had a lot of jobs but was never good at any of them. Choosing art as a profession is the only thing that makes sense to Amory.
Growing up in Chesapeake, Virginia, Amory moved to San Francisco in 1996 to study film at the Academy of Art University. Subsequently, he earned a BFA as a painter and received an MFA from Stanford in 2020. He currently lives in the Mills College neighborhood of Oakland and works from a painting studio nearby.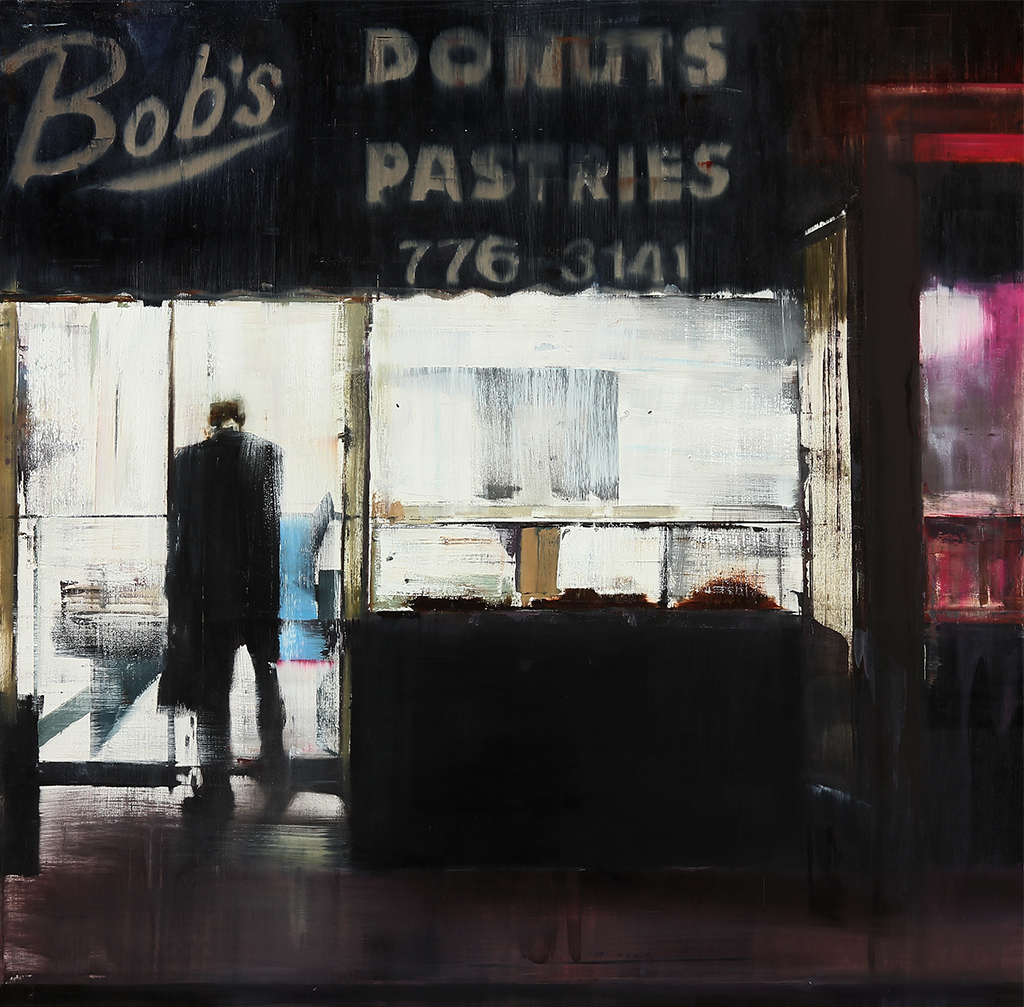 Describing his own work as perceptive, introspective, and mundane, Amory is primarily inspired by the ordinary movement of life and the everyday moments that often go unnoticed.
Exploring the quotidian themes that structure daily life, Amory looks to the flow of human experience and how such experiences inform how we interact with our immediate environment, or conversely, construct habits which prevent us from paying attention to our present time surroundings at all.
In his paintings, utilizing negative space with areas that recede or fall out of focus creates a simultaneous sense of isolation and engulfment. The "unexceptional phenomena" of being human emerge in his figures set against urban landscape, captured in banal, fleeting moments or standing still, often in obscured anonymity.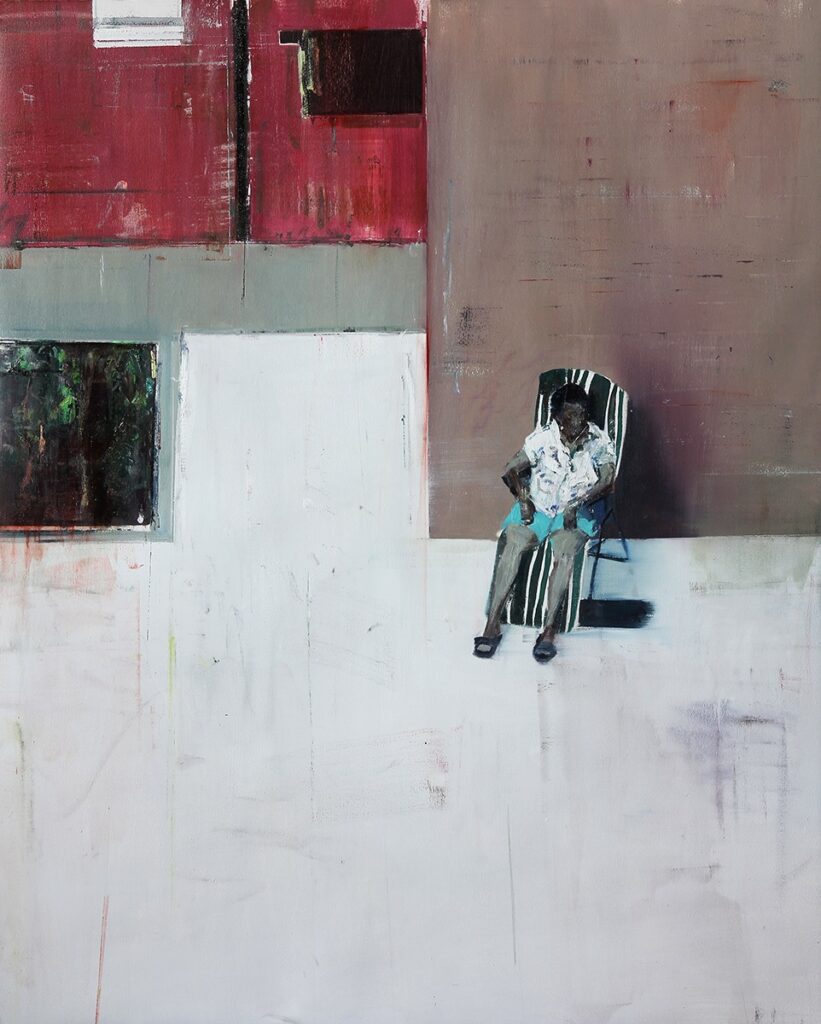 His ongoing series, Waiting, which consists of over 400 paintings over a 20-year span, explores passive time devoid of action; the millions of seemingly meaningless yet necessary, solitary routines of human existence and the subtle anticipation of the intangible that lies underneath.
"Self-reflection, introspection and mindful attention inspire most everything I make," he said.
In his East Oakland studio, he makes good use of the 800 square feet of space. Amory has a dark room for screen printing, a couple of big saws, and an area for painting. Working from his own photographs, he combines and overlays images in digital programs on his laptop to prepare groundwork imagery for his paintings. His latest works begin with screen printed layers finished with oil paint. Depending on where he is in the process, a day in the studio can be spent reviewing photographs, cleaning screens, exposing screens, assembling canvases, screen printing or painting.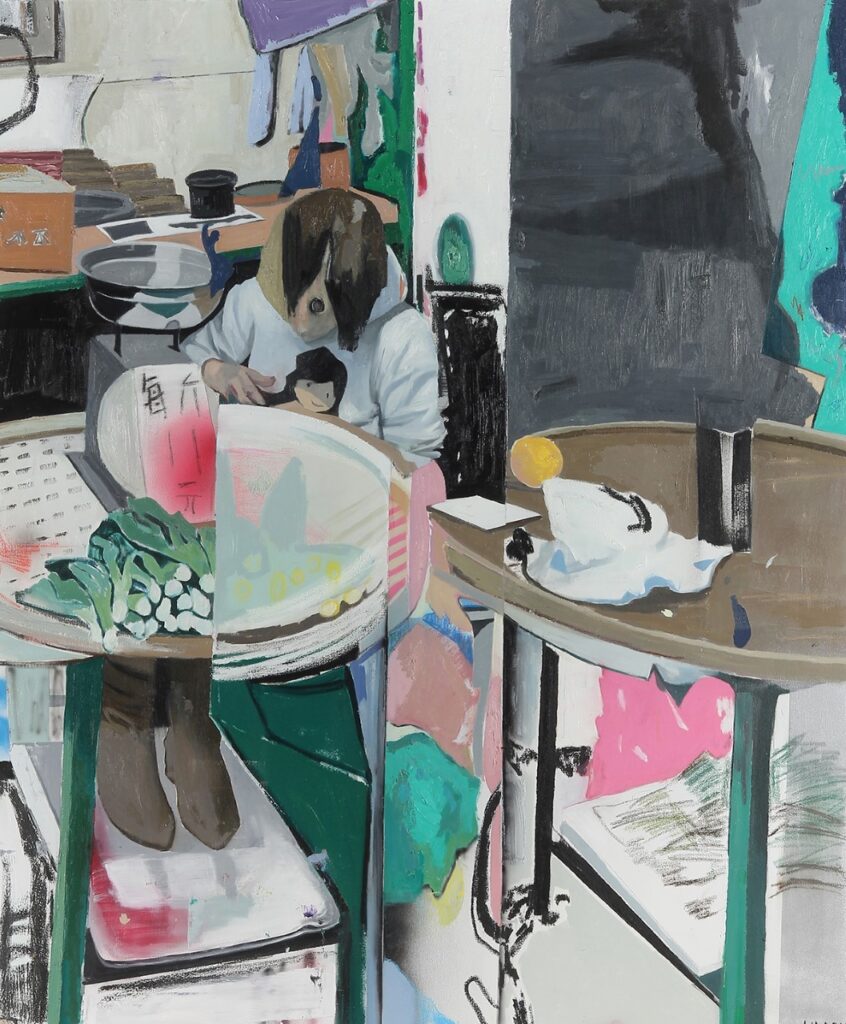 Though he has achieved thriving success as an exhibiting artist, he was once told by an art instructor that he was the worst student in class. Taking a break from school for a year, he returned with a renewed sense of purpose and a clear intention to create a signature body of work, an identifiable brand of sorts. In all, Amory took ten years to complete his education, surrounding himself with artists of every ilk to expand his artistic vocabulary. Also a musician, Amory plays the drums and has been active in bands since he was a kid.
When asked how recent events have shaped his work, the artist admits it's hard to say. He's been making work about the same thing for a long time, it hardly veered through the pandemic and other societal upheavals. In 2018, when he went back to school with refreshed vigor, was the time that most informed his work by giving him the chance to take a step back and really investigate why he creates the way he does, what drives the work and keeps it on its consistent track. These days, he is exploring and experimenting more, perhaps taking a turn from that well-beaten path, however marginally.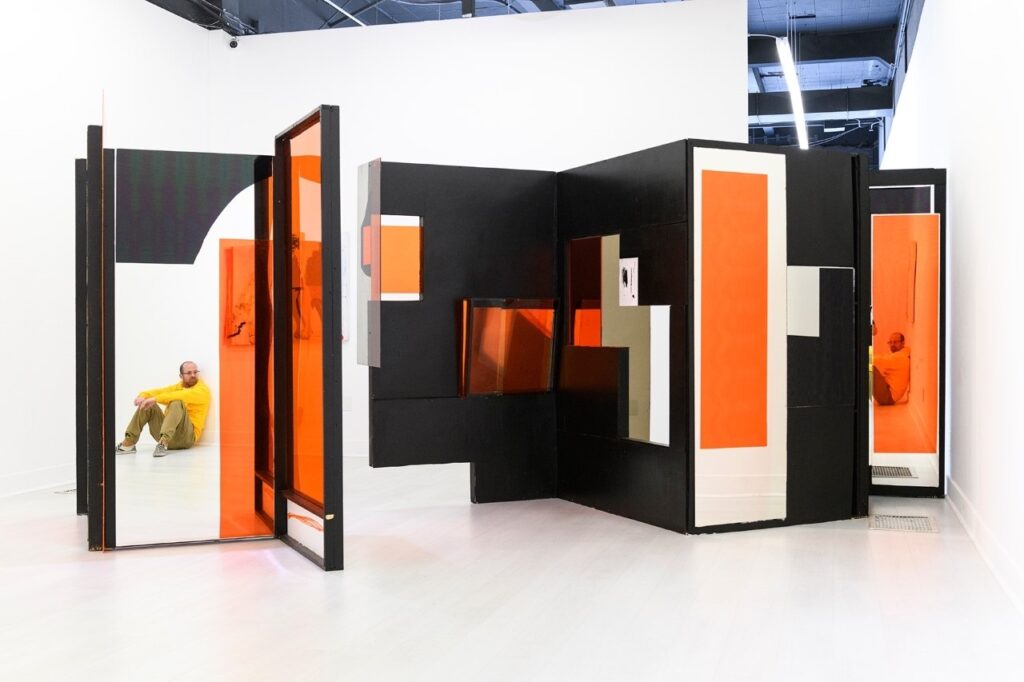 "I'm playing around with some new and older collages that will hopefully turn into paintings. And trying to figure out what's next," he said.
Amory's work has been exhibited both nationally and internationally, including works in the National Portrait Gallery in London, Jonathan Levine Gallery in New York, and the Contemporary Jewish Museum in San Francisco.
Amory had a recent solo exhibit of his work, Sex Magic Suicide, at the pt. 2 Gallery in Oakland. An artist-in-residence at San Francisco's de Young Museum in 2017, this year he's been a Graduate Fellow at the Headlands Center for the Arts in Marin—a peer-to-peer-driven creative community program—and will show work from this period at Kala Art Institute in Berkeley in June.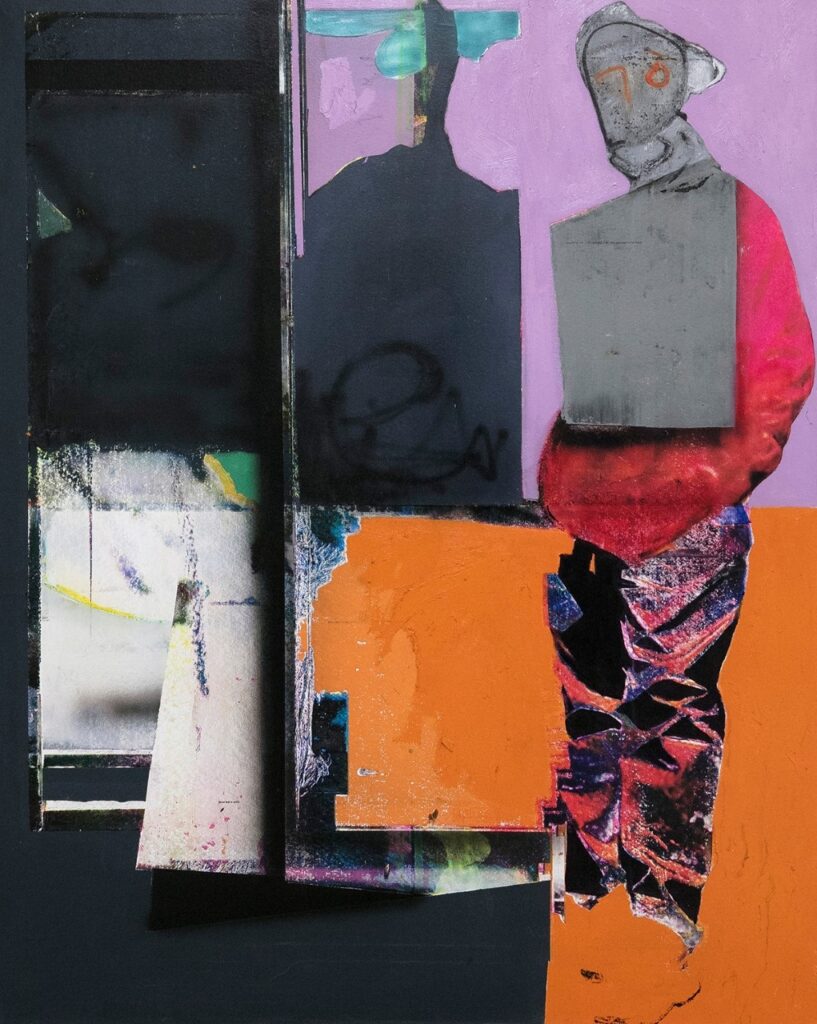 While diligent and dedicated to his process, Brett Amory remains humble about his work, with modest expectation.
"All I can really hope for is that the viewer pauses long enough to actually look at the work. If it creates some sort of engagement, I'm happy," he said.
He's grateful, too. In a busy world full of never-ending distraction, Amory expressed his plain-spoken thanks to those taking the time to read this piece about his work.
For more information, visit his website at brettamory.com and on Instagram @brettamory.