Welcome back to Good Taste, your weekly look at food in the Bay Area. Today, you'll find some recommendations of local restaurant condiments that'll keep your kitchen lit.
Whether you keep your fridge full or just have some veggies, a protein, or some starch, having these assists on hand to bring into the mix will make your eating possibilities more exciting. These are the condiments that have been coming in clutch in my kitchen lately.
Mamahuhu's CBBG Sauce is made with chives, fermented black beans, and garlic in a rice bran oil. The jar suggests serving it with rice, vegetables, or "anything"; I love using it with pan fried vermicelli and toasted sesame seeds. The restaurant also sells a mean Sweet & Sour Sauce, which has inspired me to make a close version of the veggie sweet and sour dish with rice flour-battered cauliflower that's served at the restaurant.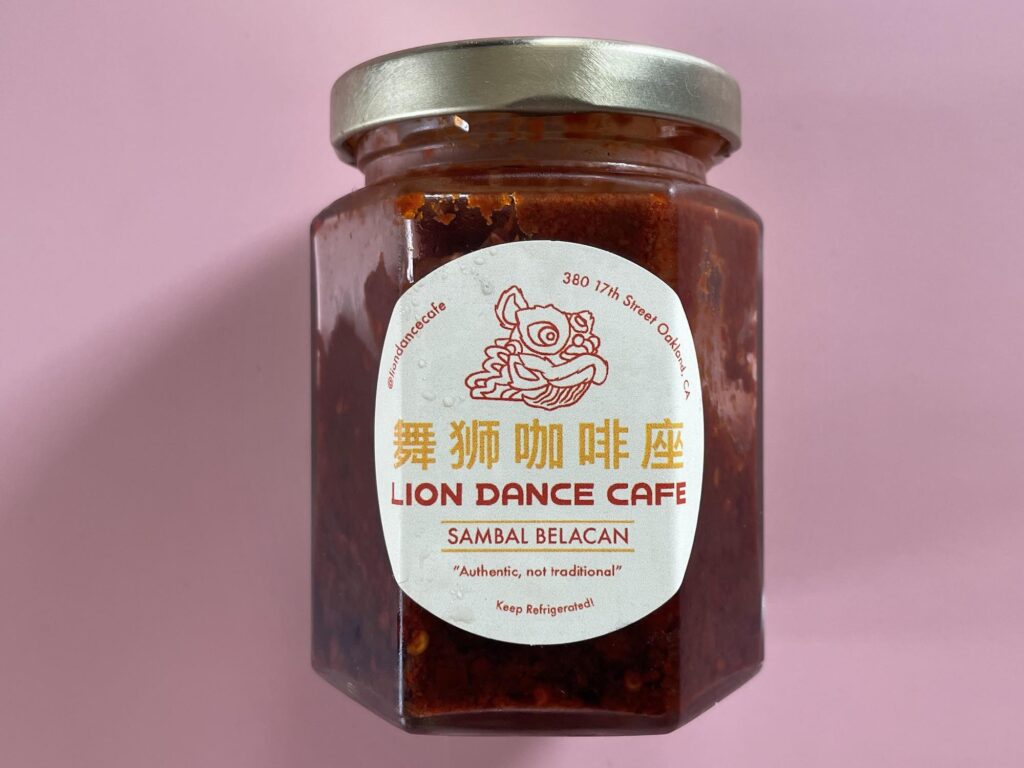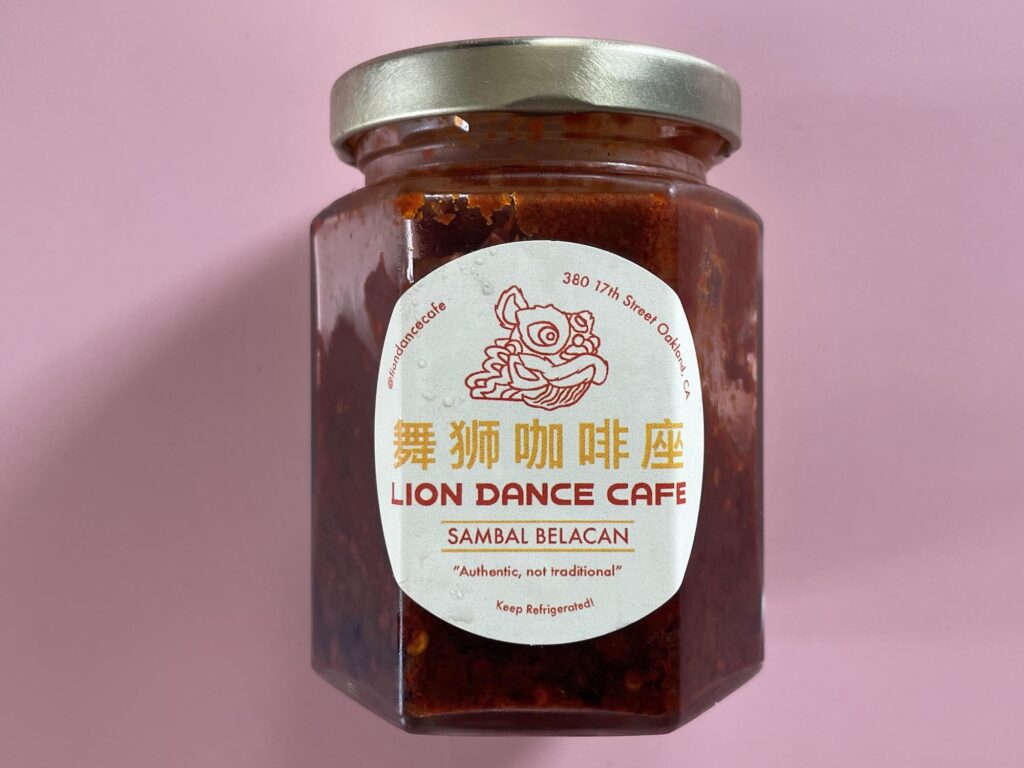 Lion Dance Cafe's Sambal Belacan uses soybean and sugar to make a vegan "fish sauce" that flavors this Morita chili and tomato paste. Having one small jar will last a long time and will brighten up a wide variety of soups, stews, egg dishes, and sauces with a simple spoonful.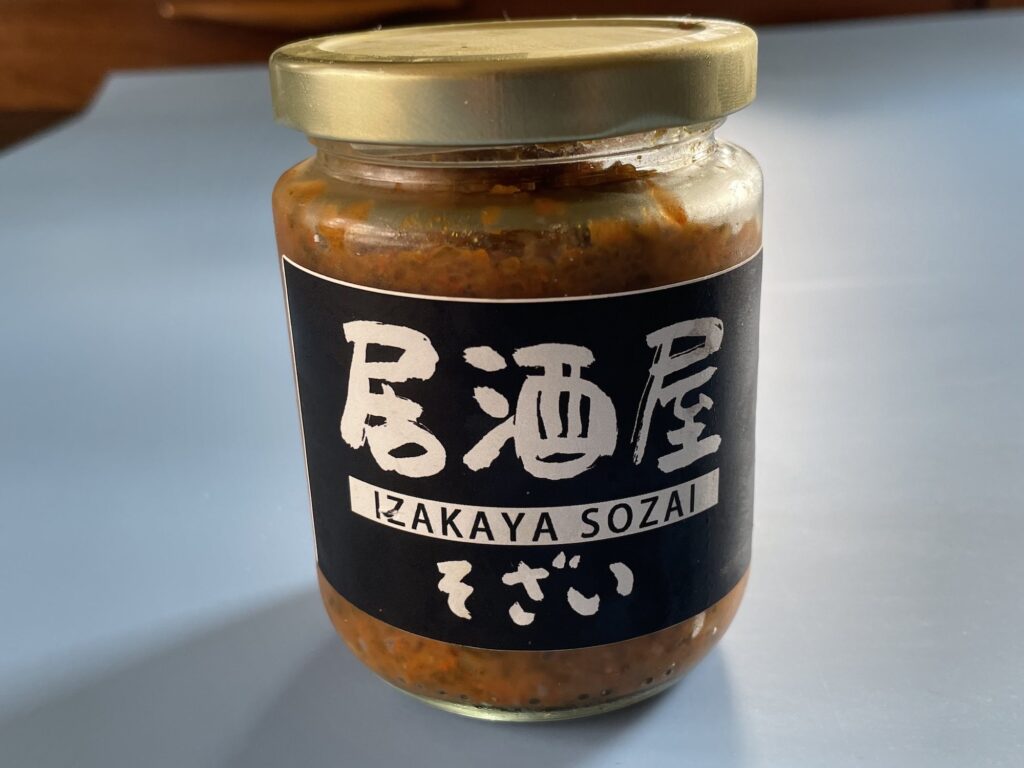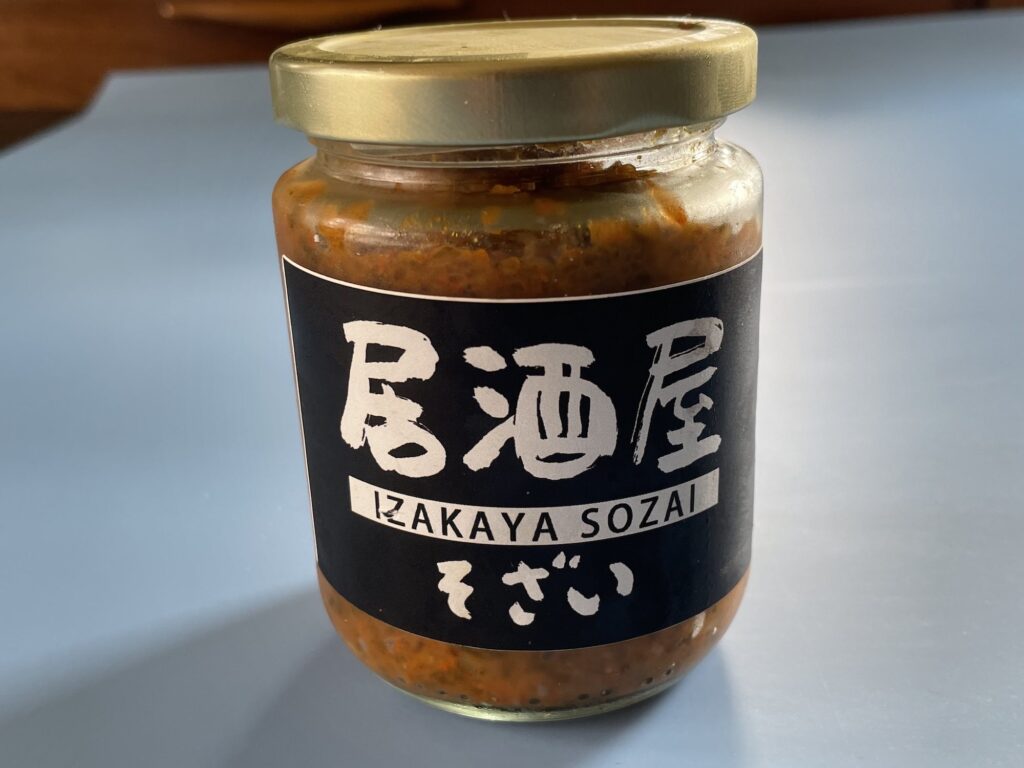 Izakaya Sozai's spicy miso paste is a brilliant marinade for vegetables and seafood. But you could honestly just mix it with hot water for a quick soup to sip. The Sunset District restaurant specializes in skewers and small dishes.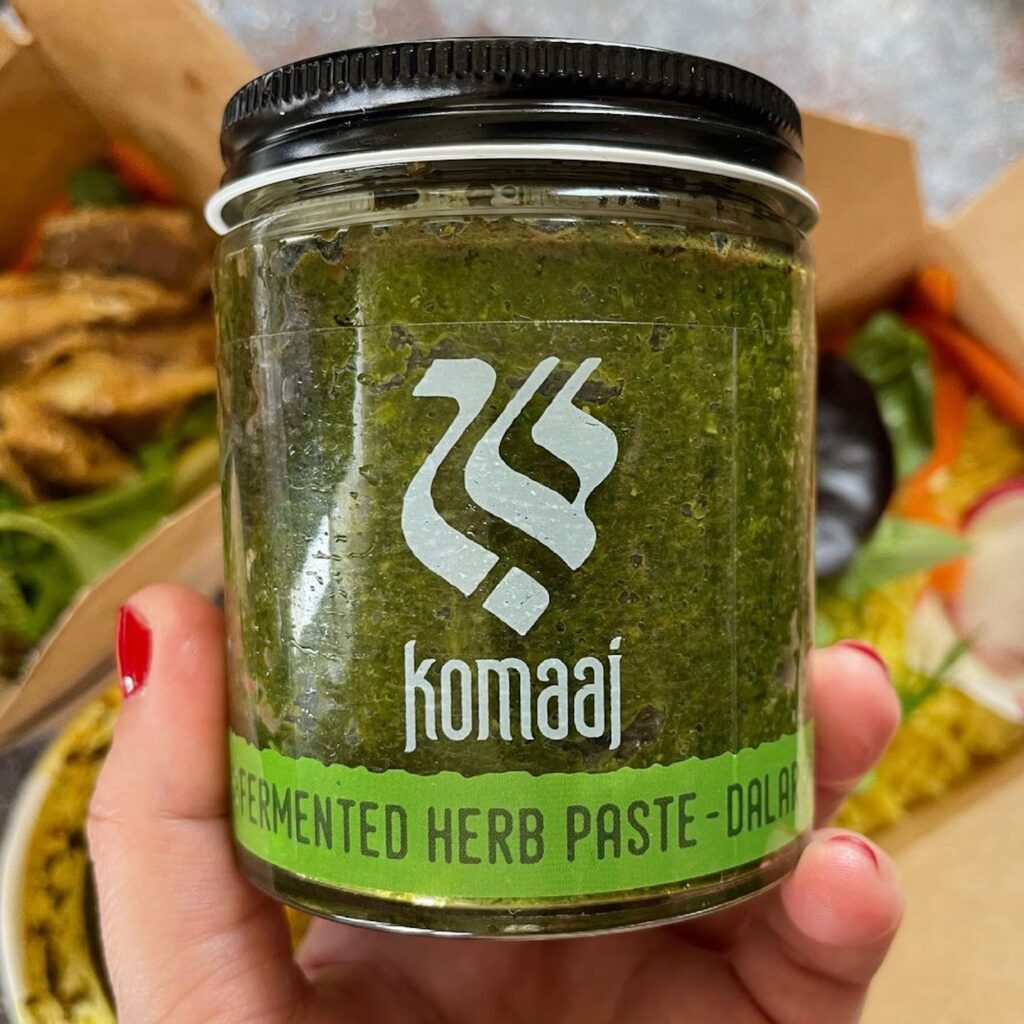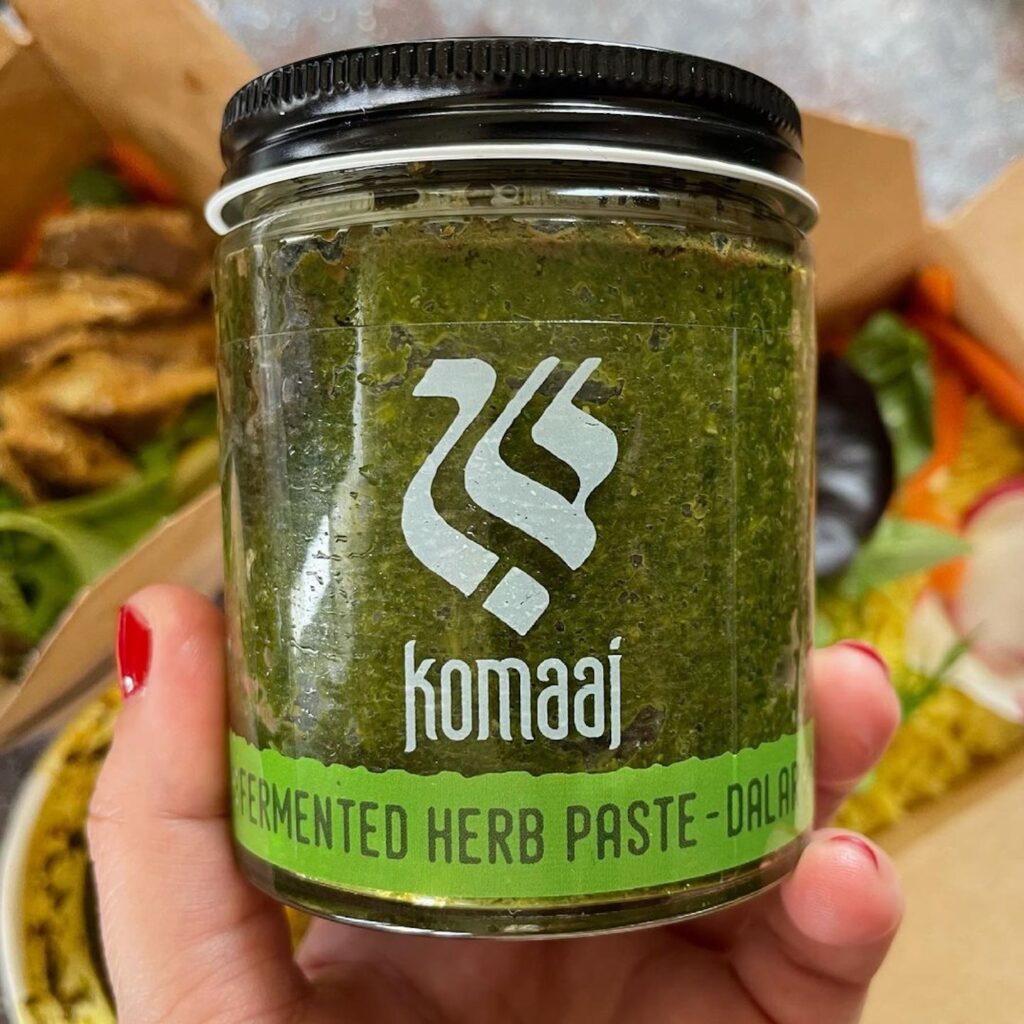 Made of mint, savory, and salt, the fermented herb paste from Komaaj livens up bread, crackers, hard and soft cheeses, veggies, meat, and seafood. I've been recommending this one since its debut last summer.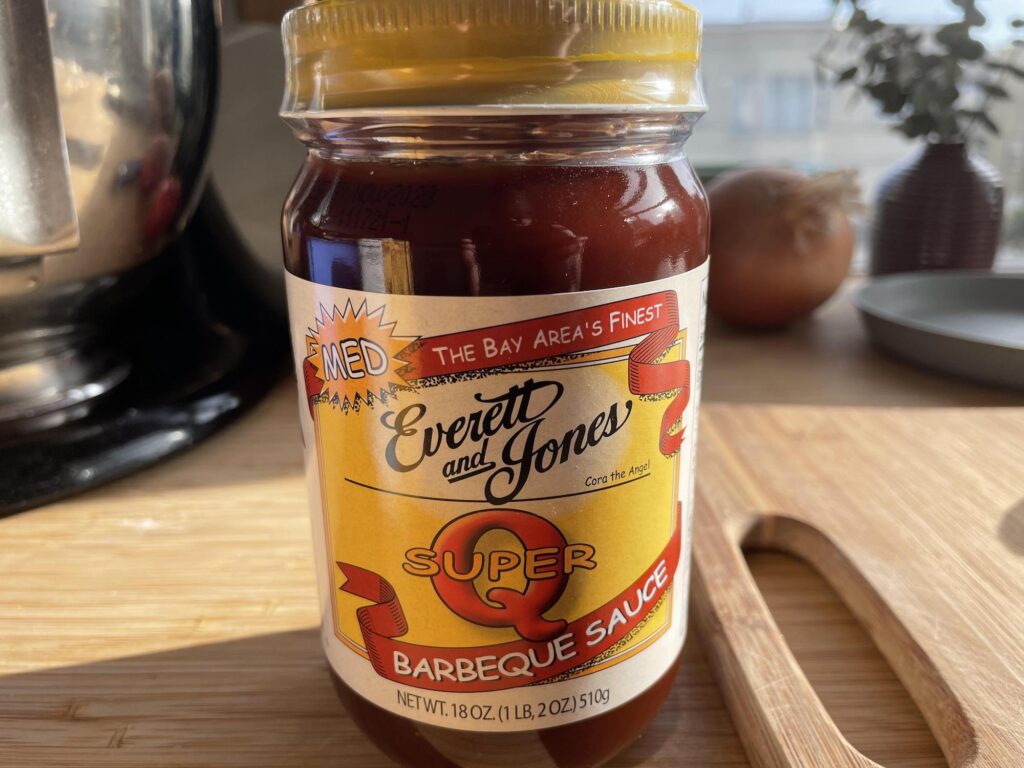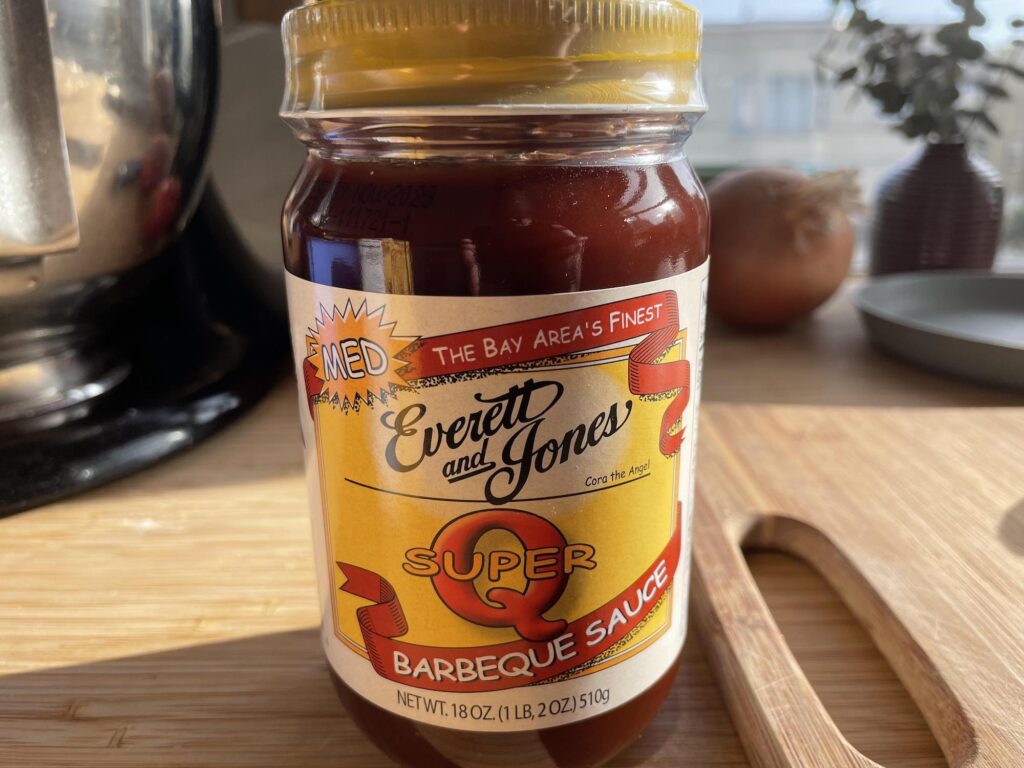 I'm sad when my fridge doesn't have a jar of Everett and Jones' Super-Q barbecue sauce in it for dipping things in; I like the medium or spicy varieties because it is quite sweet from the addition of brown sugar. It's also one of the not-so-secret ingredients in the veggie burger recipe I recently shared with readers, in case you missed it. Of all the condiments highlighted here, it's the one that's widely available in grocery stores.
The food marathon continues at Tamara's site California Eating.