Greetings! We're back to offer you a heaping helping of Good Taste, our weekly guide to fun food bites and beats in the Bay Area — try the Tribute to Benihana Burrito.
Support Japan Center: Foot traffic at Japan Center is definitely picking up, which brings happy tears to my eyes, but the businesses there will need some weekday support as well in order to bounce back and catch up financially from an extraordinarily unfair and difficult year in which their landlord was reportedly unwilling to give them a break.
As I work on an upcoming guide to suggest some specific food finds in the area that are both new and classic, some quick picks to consider right now are: sitting down for the Tokubetsu (Special) Sushi combo at the serene restaurant Sasa, which quietly serves some of the best high end sashimi, nigiri and maki in San Francisco for competitive prices; trying the new strawberry sundaes and yuzu drinks at Matcha Cafe Maiko lazily under the Peace Plaza sun or sitting down for a time-honored pairing of shiso spaghetti and sake at the venerable On The Bridge, a sweet spot that's actually bridge-shaped. It's a crucial time to go and support these and/or your personal favorites in the area. The weekend people-watching is awesome right now, too. More on all of this soon.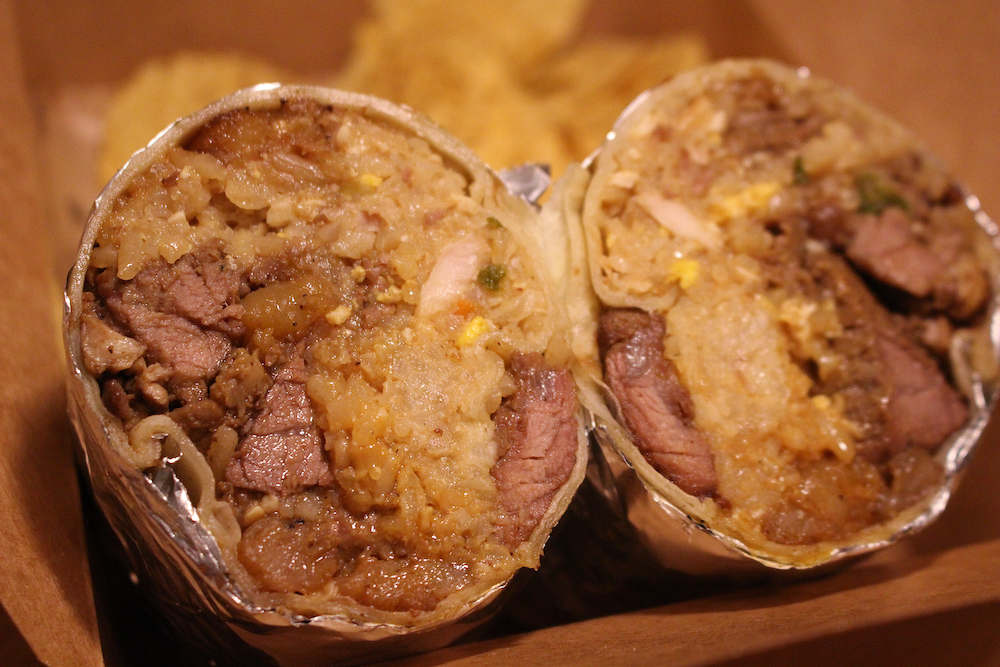 Benihana bonanza: When I was in Japan Center over the weekend, it was so good to see everything bustling — including Benihana, which hasn't always been the liveliest of the chain's locations in the Bay Area. Friends of Al Pastor Papi owner Miguel Escobedo know that Benihana is one of his personal favorites in life, and now he's created a Tribute to Benihana Burrito with filet mignon, prawns, and chicken fried rice that he sells as a rare $29.99 special from time to time. As someone who has been fortunate enough to have tried one in lieu of a birthday cake, I thought you might like to know that the Tribute to Benihana Burrito will be available on Thursday at noon at District Six. If your eyes widened at the price, know that it weighs more than some exercise weights and would be a substantial meal for two. It took me more than two days to finish mine.
Al Pastor Papi is also feeding kids 12 and under a free taco meal with a drink during the summer at this weekly District Six residency (here are more details). "Summer is here, but we just passed one of the toughest years ever in our lifetime," Escobedo wrote on Instagram. "We are just a little food trailer trying to do our part in the community, but please bring the kids and enjoy yourselves."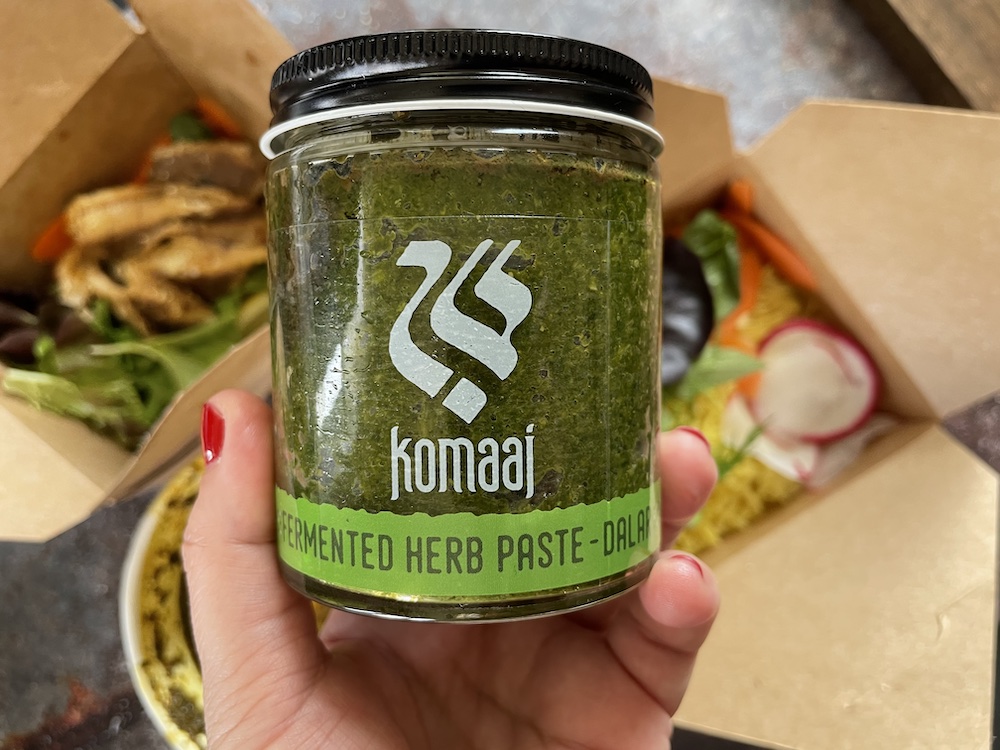 Condiment corner: My refrigerator is about 80% condiments and I have had to get tough on what gets added, but it was worth making space for the Fermented Herb Paste from Komaaj, which serves healthy vegan and omnivorous Northern Iranian dishes with a California sensibility for lunch and dinner inside The Laundry Cafe (3359 26th St., SF) every Thursday through Sunday. Made of mint, savory, and salt, it's on the positive side of pungent and basically goes with everything. I put it on the sangak bread that came with my recent order of saffron-infused white sardines, and mixed it up with their turmeric rice, fresh herbs and pickles. I'm making plans to use it to boost the flavor of stews, soups, and seafood dishes.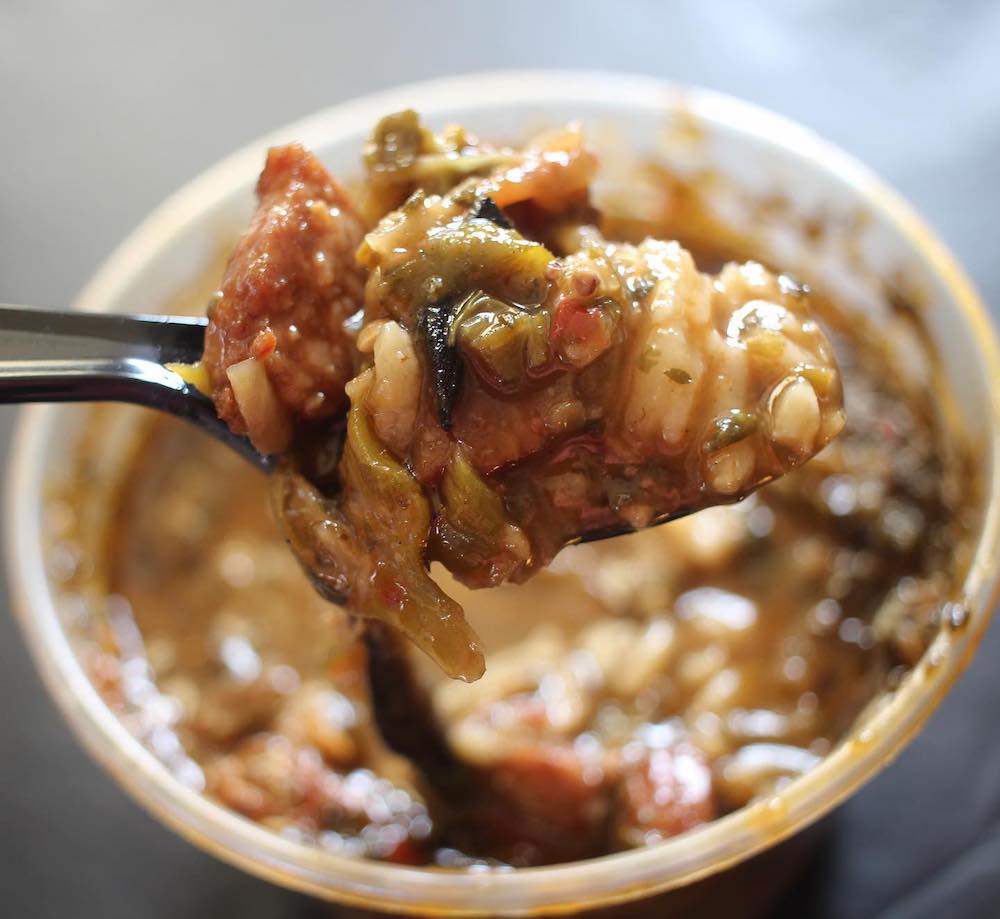 Good news! The wildly popular Sunday Outer Sunset Farmers Market & Mercantile is expanding to Wednesdays. Many of the participating farmers and hot food (like Dontaye Ball's Gumbo Social, which is pictured here) will assemble for a new weekly Wednesday market from 3-7pm on 37th Avenue between Ortega and Pacheco in SF. If you haven't checked out the main weekend event, it's a high-quality destination worth visiting for produce as well as meals even if you don't live in the Avenues.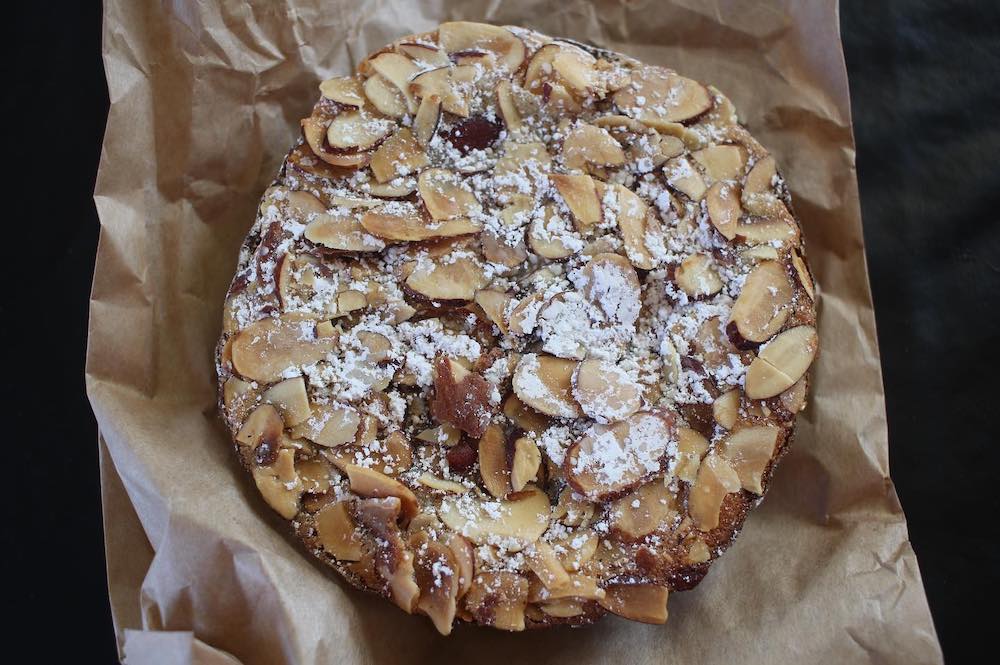 Juneteenth food party: Gumbo Social will also be at Saturday's free Juneteenth on the Waterfront from 8 a.m. to 2 p.m. at Embarcadero Ferry Terminal Plaza and Ferry Plaza Farmers Market alongside other Black-owned local food businesses A Girl Named Pinky, Minnie Bell's Soul Movement, Peaches Patties, the Pleasure Principle Supperclub, Teranga, Wanda's Cooking and Yes Pudding. Go eat all the things!
Taco Tuesday milestone: For the last 100 Tuesdays, Oakland rapper Spicey B has shared an original Bay Area Taco Tuesday flow over a popular beat from the last few decades and often through a fun Instagram filter. His project has given me something to look forward to and has nudged me to make tacos more than a few times. Congratulations, Spicey B and keep 'em coming!
Main squeeze: Gourmonade is no longer selling on Valencia Street, but original flavors like Jasmine Palmer and Beymonade are available for online shipping and through a new pop-up shop at Stanford Shopping Center in Palo Alto. The company hopes to return to SF eventually; keep an eye on the Instagram feed for potential updates—and check out their GoFundMe.
Tamara has a lot more eye calories for you over at her site California Eating.