This is Good Taste, a weekly peek at the Bay Area food world. This time, we're in the Tenderloin to check out Bodega SF, the latest extension of a longtime Vietnamese family business.
Matthew Ho's family operated Bodega Bistro on Larkin Street in San Francisco's Tenderloin for 14 years. After it closed in 2017, Ho started doing Bodega pop-ups in 2019. In June, he opened a new North Vietnamese restaurant called Bodega SF on Mason Street in the Tenderloin.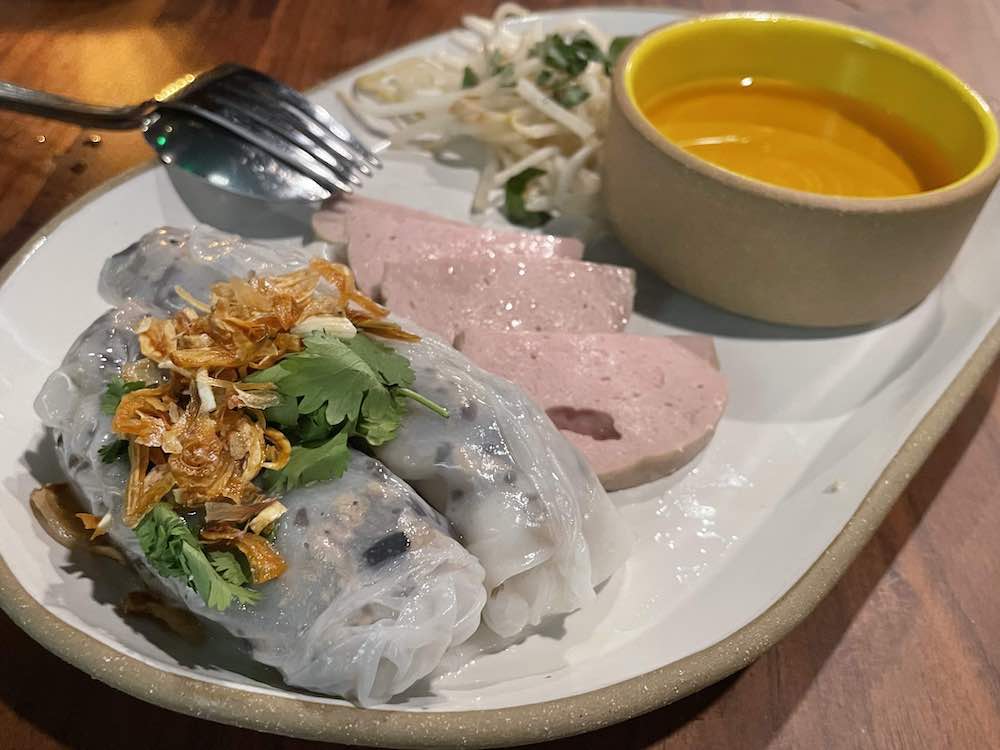 Bodega SF is open for lunch and dinner and offers à la carte menus as well as the Ask Billy, a family-style multi course menu named after Ho's dad that costs $88 per person. The night that I was invited in, I asked if I could Ask Billy, but I wanted to be surprised by what would be served. As eight different dishes came to the table, I realized that I received pretty much every dish on the menu that had really piqued my interest and then some.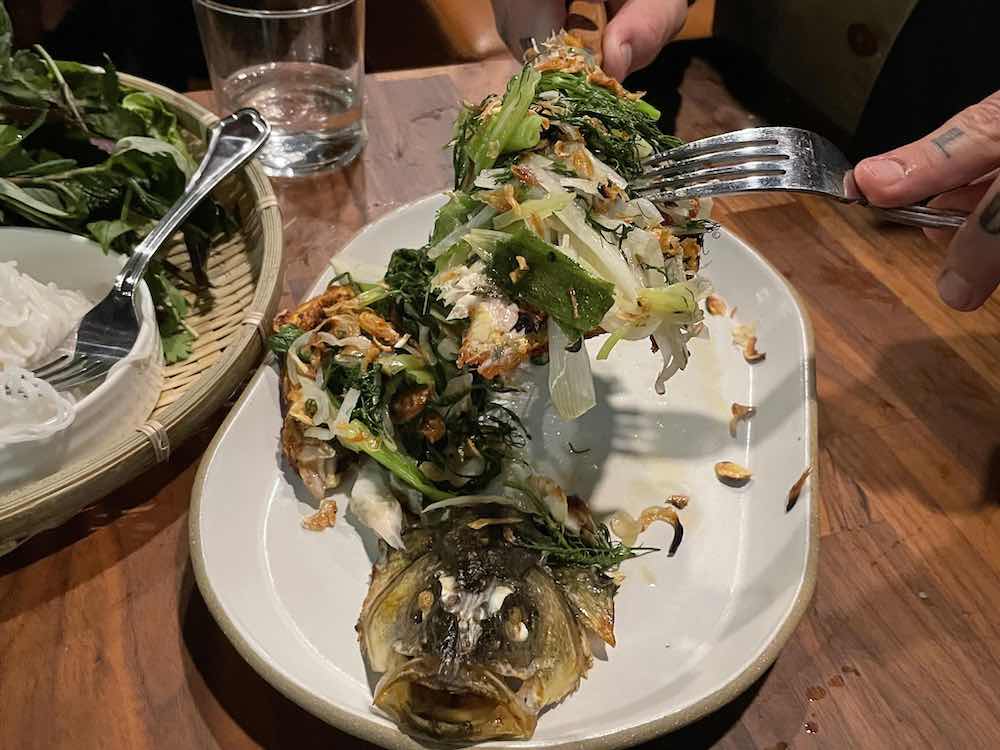 The opening bites of banh khot caviar, a turmeric cake with caviar, shrimp and perilla leaf, and oysters topped with yuzu coconut foam and finger lime, were excellent examples of the newer ideas on the menu that mix so well with older family recipes. Next came more familiar bites, such as a green papaya salad with spiced beef jerky, Thai basil and kinh gioi (Vietnamese balm), a seared filet mignon with Maui onion, Thai basil, crispy shallots and citrus nuoc ma called bo tai chanh, banh cuon, fresh rice rolls stuffed with ground pork and wood ear mushroom and served with a side of fancy pork, and a whole branzino roasted with dill, turmeric, galangal and Vietnamese herbs and served with more herbs, vermicelli, fish sauce and shrimp paste.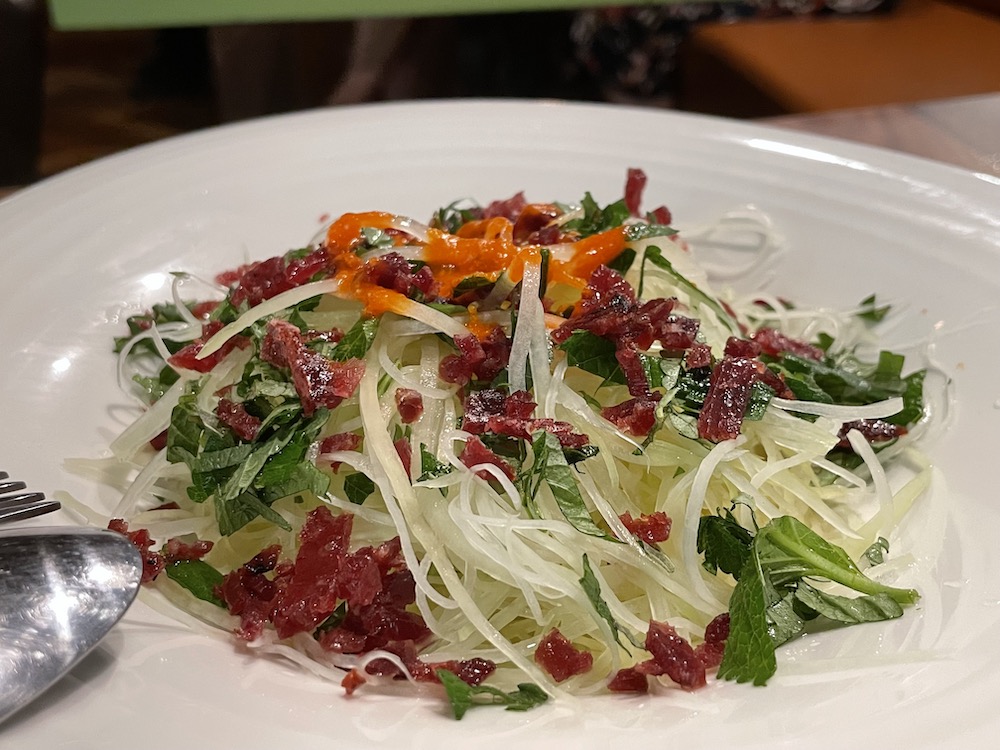 The Ask Billy portions are healthy, and by the time a bowl of beef pho, which is served as an homage to the old Bodega Bistro, was placed in front of me towards the end of the meal, I was stuffed and impressed. And dessert, pandan mochi with ice cream and a cup of Vietnamese egg coffee, was still to come! You can see all the courses (plus a starter of lemongrass clams) in the Reel below.
There isn't a lot of foot traffic around the restaurant at present, but it was still fairly busy when I visited, which hopefully means that the word is getting out about Bodega SF. It's heartening to see the next chapter of a family legacy being written with good food.
Read more thought for food at Tamara's site California Eating.