Say it loud, and say it louder: Techno is Black music, invented by brainy Black geeks in Detroit, building on a foundation of avant-garde electronic music, cosmic funk, break-dancing electro, freaky disco, queer club history, and a love of Japanese pop culture and sci-fi.
It's an important lesson, as the true history of techno is constantly buried beneath the onslaught and promotion of White/Euro producers—many of them quite good!—by a structurally racist press and mainstream music industry. As someone who came up in Detroit during the birth of techno, I've tried to constantly write corrections on this false narrative that techno is only White Peoples' Music. But after more than three decades, it gets a little frustrating! Can someone, definitely a Black writer, publish that techno history textbook please? (Here's at least a good start. And see here for more about how "All Your Favorite Music is (Probably) Black.")
Until that tome hits the Ivy League curriculums, at least in the clubs we have valiant efforts by organizations like Black Techno Matters, a Washington, DC-based collective started by producer, DJ, and longtime musician Bernard Farley (aka Outputmessage, aka B_X_R_N_X_R_D) with the express intent of promoting Black techno artists. After a series of successful virtual events during the pandemic, and a growing cohort of members, Black Techno Matters is spreading its wings to San Francisco during Folsom Weekend with the special Black Techno Matters: Safeword party (Sat/24, 9pm-3am, at F8, SF.)
The party—all are welcome—is a showcase of Black queer techno talent from around d the country: Sharlese (Seattle), Fawks (SF), Bastiengoat (Bay Area), Blvksite (Miami), Stukes (DC), and B_X_R_N_X_R_D himself.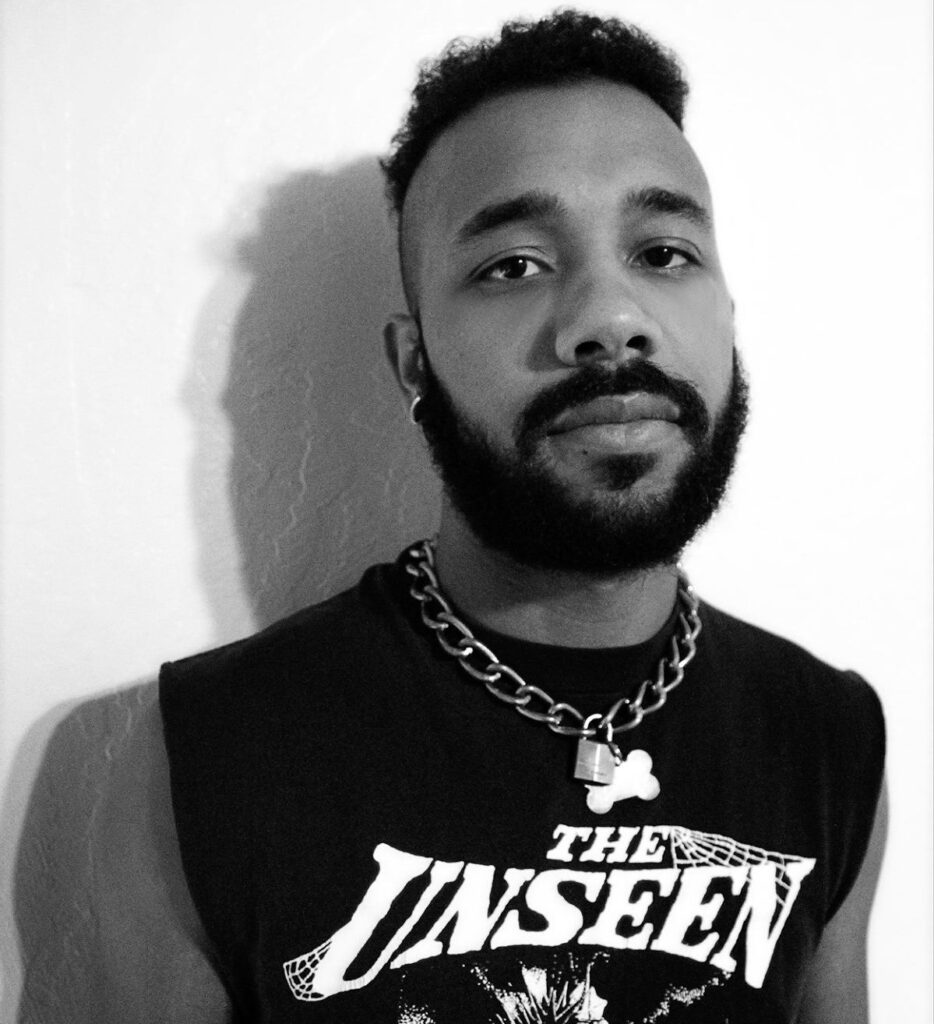 "I was always subconsciously aware of techno's Black roots," Bernard told me over the phone, "but then I did some digging and was blown away. I've lived in DC for 16 years, I'm originally from Queens, and the lack of Black talent on lineups was always noticeable. So it was an ongoing concern to me. But really exploring that techno was invented by three Black teenagers in Detroit, and how that story wasn't being told, really made me want to push for more representation."
DJ Fawks, who is hosting the party here and is one of a handful of Black techno DJs left in SF, agreed. "I was also unaware of techno's roots for so long, I really came to this music on a different path. On top of that, queer techno parties in San Francisco themselves remain a rare thing, despite more momentum building. This is such a disco and house town, which is fine. But we have a foothold in this city, queer techno is here, and I want to use parties like this as bridge across those musical gaps.
"I really want people of all backgrounds to come on through this party and see how Black folks are doing techno," Fawks continued. "It's full spectrum, with such a wide berth of sounds. And it's perfect during Folsom Weekend, when maybe people are looking for something different to dance to, and a different way to support the community."
Bernard told me, "We started the Black Techno Matters platform in 2019, and had several parties planned—but then COVID hit. So we turned to virtual events, and concentrated on growing the community and expanding on our mission to highlight and support Black artists. So many have told me, 'I've never been on an all-Black lineup before.' We want to celebrate these possibilities, create these spaces, and think progressively. We've had all-queer events around Pride—we want to reach the intersections in the Black community. There are so many conversations to be had and ideas to be explored. I don't want to talk too much about it, but we definitely have some big future plans."
For now, you can throw on your cute Folsom outfit and head over to hear some great music by Black artists who are continuing the story of techno.
BLACK TECHNO MATTERS PRESENTS: SAFEWORD Sat/24, 9pm-3am, F8, SF. More info here.