In his (practically) solo show about his love for Samuel Beckett, actor and clown Bill Irwin says he tries to stay away from affectation. He acknowledges that it is not easy when it comes to a writer with such a weighty legacy.
"A lot of that reputation doesn't come directly from the work as much as the industry around him," Irwin told 48hills during a phone call. "His work is visceral and simple and direct and always full of character energy. It is hard to love Samuel Beckett's work and stay clear of artsy and pretentious, but he also sounds to me like some of my great-uncles."
On October 19, Irwin's On Beckett comes to the American Conservatory Theater for a short run through October 23. Irwin says the 90-minute show came out of conversations with former A.C.T. artistic director Carey Perloff, along with his nearly-life-long love of the Irish writer's words. Irwin first performed the show in 2015, at A.C.T.'s Strand Theater.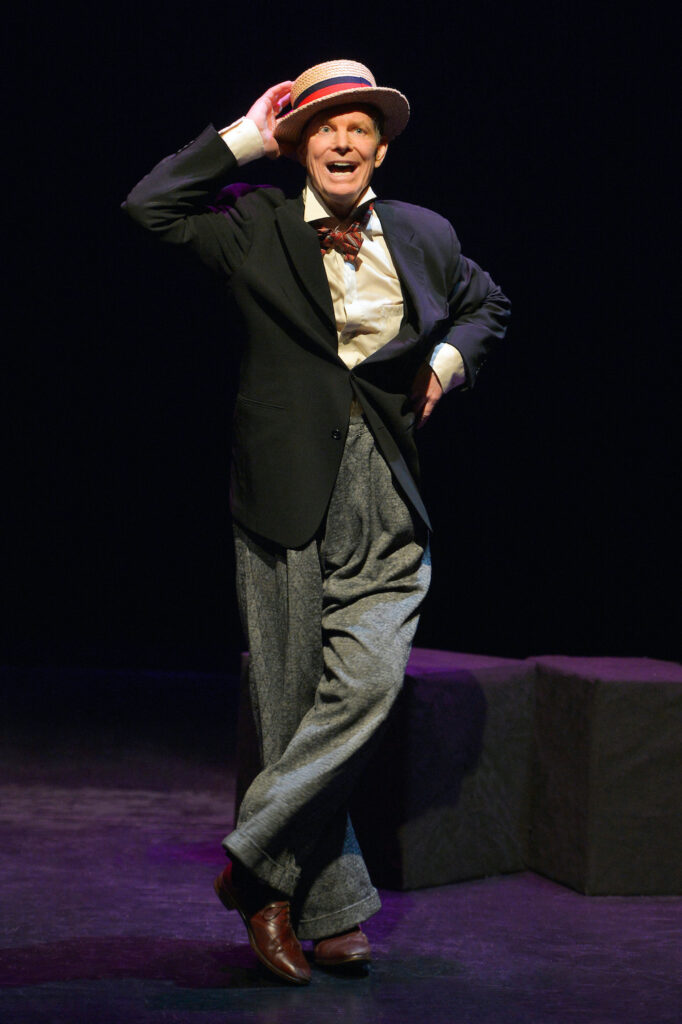 One of the founders of the Pickle Family Circus, Irwin is known for his physical genius as well as his dramatic acting.
"Silent performing has always spoken to me so deeply," he said. "I worked with David Shiner, who's mad as a hatter—but one of the most brilliant performers I've ever been around. He says, 'When an audience laughs at something that's not spoken word, but physical action, they laugh in a different way.' I think that's true."
But spoken words—as in those that appear in Beckett's texts—are a preoccupation of Irwin's as well.
"I hear relatives, different people, [who are] not necessarily Irish in his work," he says. "I hear voices I remember from growing up in Oklahoma. It's really wild. And I'll make it even wilder—I say this in the course of the evening, so I guess I'm giving away the goods here. But the Irish-ness of the language is so bizarre, because he wrote it all in French."
Irwin has done seemingly everything you can do related to performance — along with dancing, writing, directing, and clowning. He's been in movies like Rachel's Getting Married and Eight Men Out, and on TV shows including "The Good Wife" and "Third Rock From the Sun," as well as numerous guest appearances, including one in which he break-danced at a bus stop on "Sesame Street." He's a MacArthur Genius Award winner, and he received Tony Awards for both the commedia dell'arte Fool Moon, (with Shiner) and for playing George in Who's Afraid of Virginia Woolf?
Irwin first read Beckett's writing when he was a student at UCLA. He met the playwright in Paris in 1987 after exchanging letters. In 1988, Irwin joined Steve Martin and Robin Williams on the cast of what is probably the 20th century's most famous play, Waiting for Godot, in a Lincoln Center Theater production.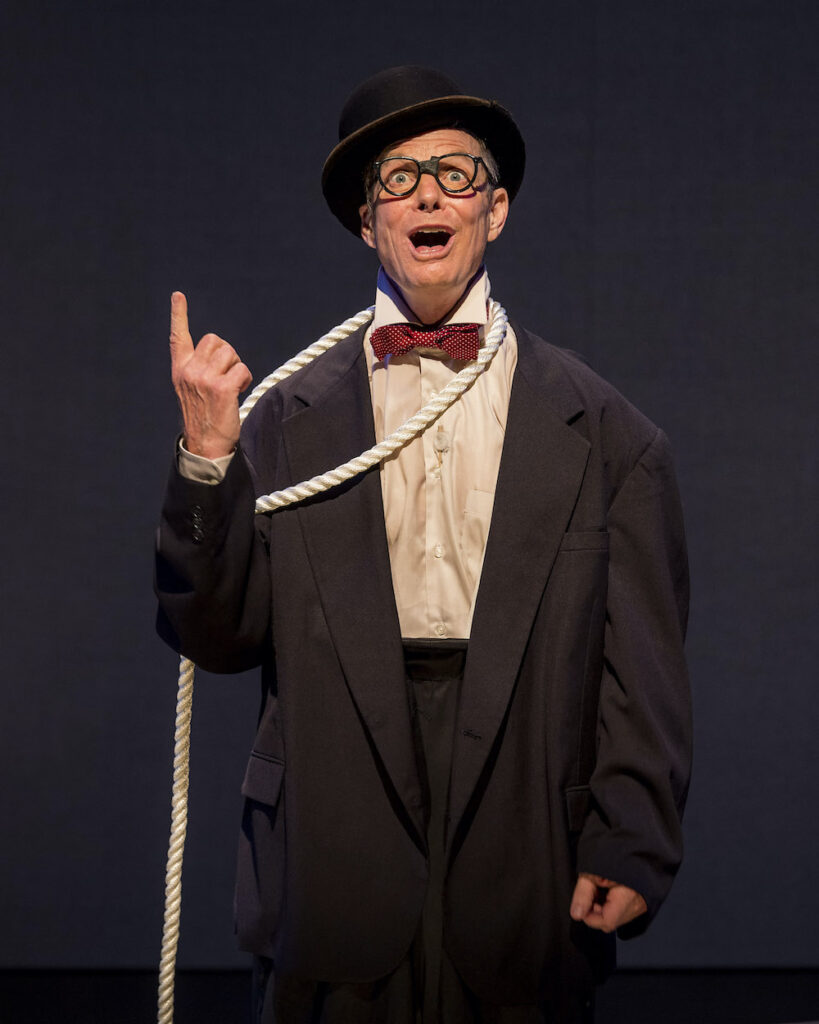 And so, On Beckett is a way of looking back at Irwin's life in the theater, he says, as well as exploring his relationship to Beckett as a performer. He recites snatches of Beckett's plays and prose, including Texts for Nothing and Waiting For Godot, which was first performed in 1953.
"It's a great, great play," Irwin says of the latter. "I just want to run from it. And I want to run into it at the same time."
In addition to the Strand, Irwin has performed On Beckett at Los Angeles' Center Theatre Group and New York's Irish Repertory Theatre, devastating audiences as well as critics, who have written praise of the show like, "radiant, living theater" (New York Times), "near-90 minutes of pleasure … Irwin's physical comedy is delicious" (The Daily Beast), and, "engaging, informative, memorable, visual and, yes, entertaining" (Los Angeles Daily News.)
He says the show is constantly morphing.
"It's the same impulse and the same coping mechanism," Irwin reflected. "I'm still sharing passages from Beckett's work and talking about my relationship to the language in between, but in my mind it's night and day what this has come to be."
ON BECKETT runs October 19 through October 23. The Toni Rembe Theater, SF. Tickets and more information here.