Our writers and editors are choosing some of their favorite people, places, and things that deserve plaudits for being the best in 2022. See who our readers chose in our Best of the Bay Readers' Poll here.
We are blessed with an embarrassment of riches here in The Bay when it come to live music. But anyone who lives in San Francisco proper and enjoys a good show should always keep a discerning eye on what is happening at The Guild Theatre in Menlo Park. The venue is a mere hour's train ride from Fourth Street and King (right across from where the SF Giants baseball team holds court and handles business, sometimes.)
The non-profit performance space first opened as a movie theater in 1926. In its new-in-2022 incarnation as a concert venue, it holds about 500 patrons—the sweet spot for pristine show viewing—and keeps an eclectic run of artists gracing their stage. Macy Gray, English Beat, and SF faves The Stone Foxes are all slotted to rock the venue in early 2023. That dance card makes the two-block walk from the Menlo Park Caltrain Station to The Guild's front door more than feasible. It's a grown-up move.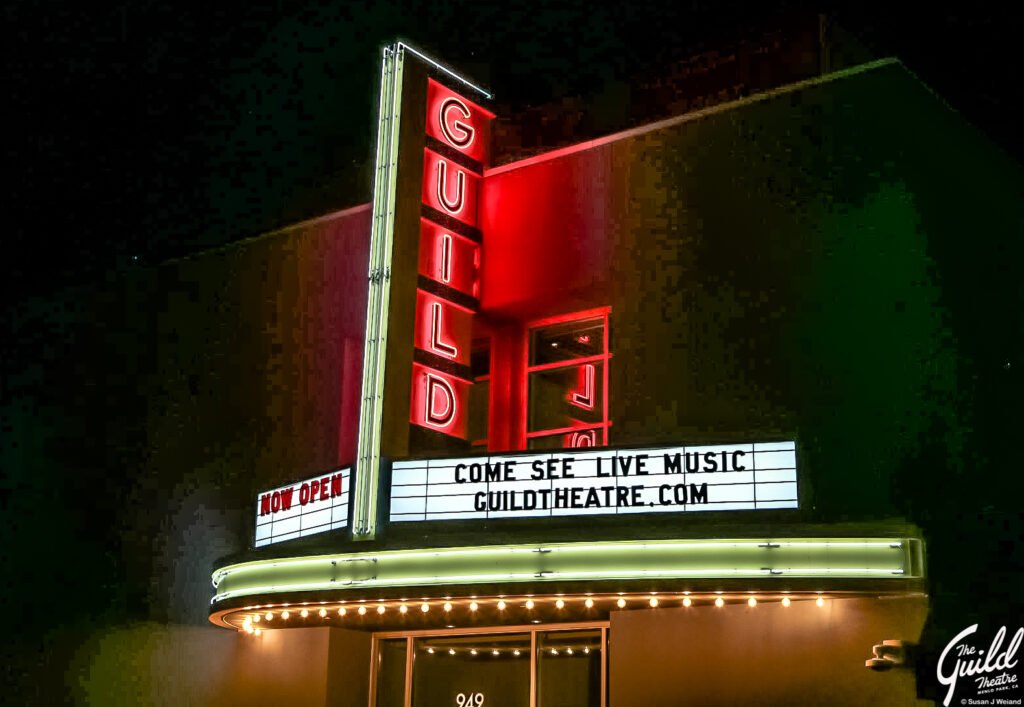 Listen, it seemed unthinkable that Kamasi Washington and his world-renowned band would perform in that cozy, warm room. But when I hopped on Caltrain this summer on a foggy Wednesday night, I witnessed it. Yes! Uncommonly sublime. This was world-class jazz in a cleaner, turned up to 10, swank, mini-version of our beloved Bimbo's.
We're talking perfect sight lines, personable waitstaff, and a sparkling and well-tended-to, music-first facility. Go check out a show at the hot new venue to which your Clipper Card has been waiting to introduce you, love.
Check out upcoming shows at The Guild Theatre here.