The following are my spoiler-free reviews for my favorite films from 2022. Structured as double (and sometimes even triple) bills, this list is for those of you looking for something to watch on one of these chilly winter nights. Write them down in your diary or hang the list on your fridge, since many titles have not been released yet or are currently unavailable on streaming services. If you need any help finding them online, know that you can always reach out for a link. Check out numbers one through nine in part one, here.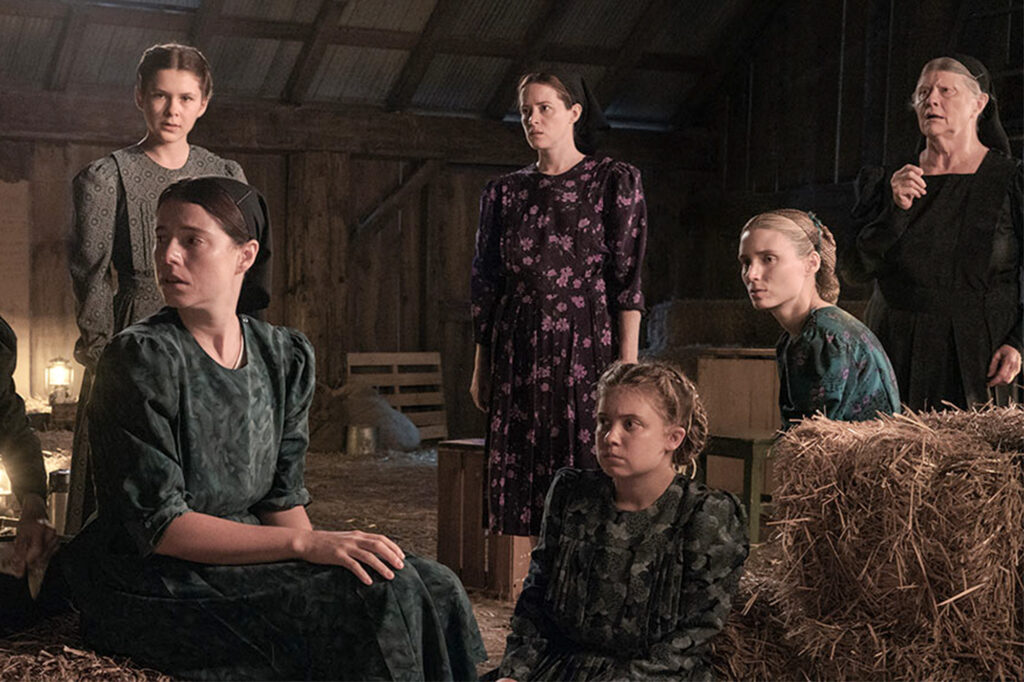 10. Women Talking (Sarah Polley, US) + Soft & Quiet (Beth de Araujo, US)
Buckle down and brace yourself for these two relentless explorations of female paradigms. Sarah Polley's brilliantly brutal, Oscar-nominated script has inspired hour-long discussions in my life, while Beth de Araujo's overlooked gem (distributed by Blumhouse Productions) ferociously follows a group of frustrated small-town female racists who don't know how to handle the country's shifting perspectives. There are no easy answers here, and both films culminate in cataclysmic consequences. Soft & Quiet is available to rent on many services.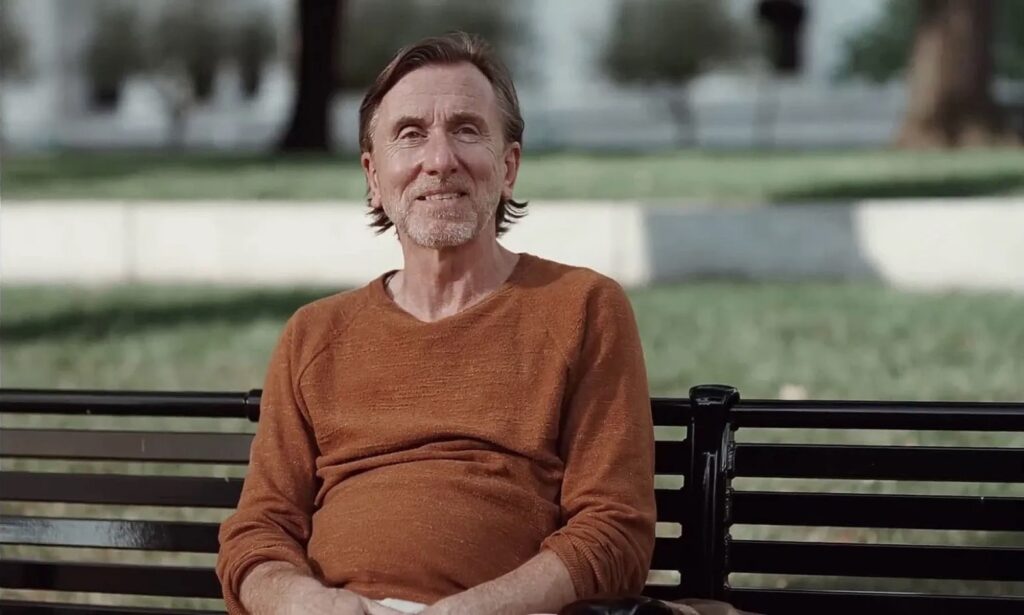 11. Resurrection (Andrew Semans, US)
Rebecca Hall's tour-de-force performance, along with Tim Roth's usual creepy brilliance, help push this outrageous psychological thriller into the same pulsating vein as Leigh Whannell's panic-attack-inducing update of The Invisible Man (2020). Semans' allegorical script is a real standout here, audaciously confronting audiences with staggering substance and some truly shocking revelations. Without spoiling any specifics, Rebecca Hall delivers an uninterrupted 10-minute monologue that has to be seen to be believed, and left many fellow critics completely polarized. Throw in a haunting musical score by Jim Williams (who also composed Julia Ducournau's debut Raw), and you won't be forgetting this maniacal undertaking for days after. (WARNING: Stay away from spoiler reviews that ruin the film.) Available to rent on many services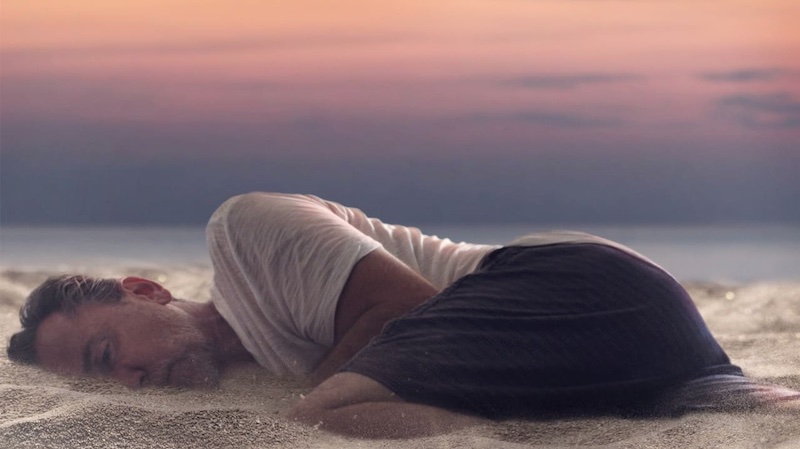 + Sundown (Michel Franco, Mexico/France/Sweden, 2021)
On the absolute flipside of Resurrection is this ruthlessly existential lamentation on anhedonia (the reduced ability to experience pleasure) that beautifully channels Austrian filmmaker Michael Haneke. Sundown places Tim Roth and Charlotte Gainsbourg as a brother and sister on vacation in Acapulco. Mexican director Michel Franco, whose film After Lucia won the Un Certain Regard section at the 2012 Cannes Film Festival is finally back with a profoundly understated and unnerving masterpiece. Available to rent on many services.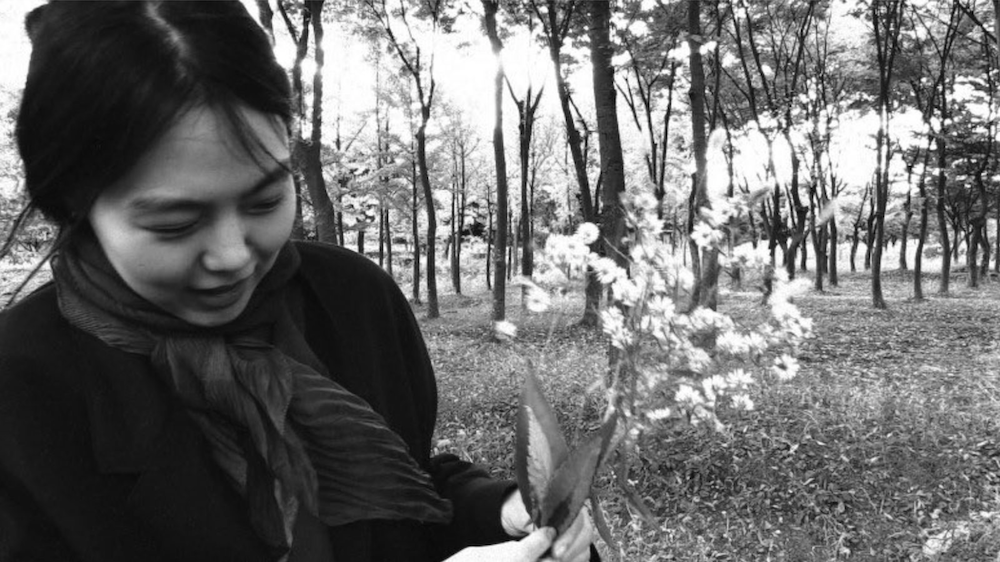 12. The Novelist's Film (Hong Sang-soo, South Korea)
This is perhaps my favorite recent film that South Korean auteur Hong Sang-soo has made, and brings his total to 28 features over the past 26 years. The pandemic-produced production (completed it in just two weeks) was gorgeously shot in black and white, and required the director to be the cinematographer and editor, as well as musical score composer. Actor Lee Hye-young (daughter of celebrated film director Lee Man-hee) plays a middle-aged novelist who runs into a famous film director, and through a hilarious series of events, cleverly convinces the director's reclusive muse to be the star of her very first movie.

Said muse is played by Hong's own actual muse Kim Min-hee, star of Park Chan-wook's The Handmaiden (2016) as well as eight of his own films. As Hong fills the actors with real alcohol on camera, chaos culminates in a true-to-form manner with hilariously profound discussions about gatekeeping, gender roles, and contemporary artistic landscapes. The film's transcendental style builds to a downright "stasis" conclusion that has the power to leave you covered in true cinematic bliss. The film won the Silver Bear Grand Jury Prize at this year's 72nd Berlin International Film Festival. Currently unavailable on streaming services.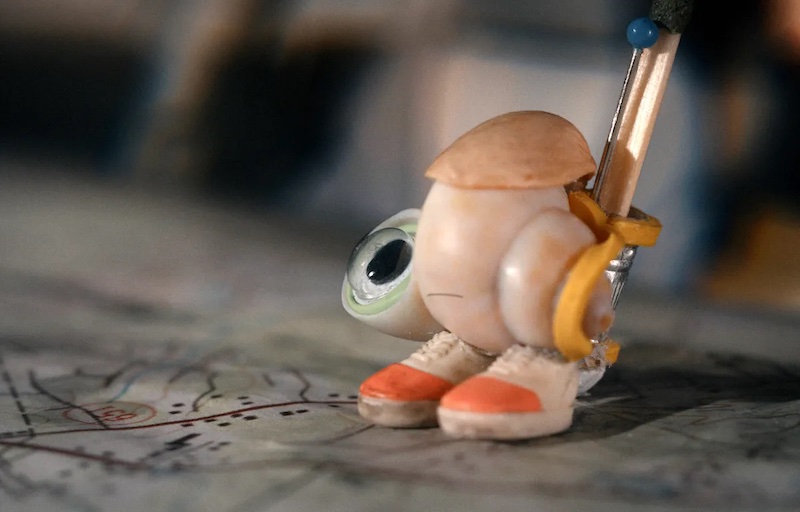 + Marcel the Shell with Shoes On (Dean Fleischer Camp, US, 2021)
Dean Fleischer Camp and Jenny Slate's lo-fi, stop-animated creation perfectly encapsulated all the frustrations of pandemic confinement, while Isabella Rossellini's heartfelt performance as Marcel's grandmother gracefully brought out all the feels. Available to rent on many services.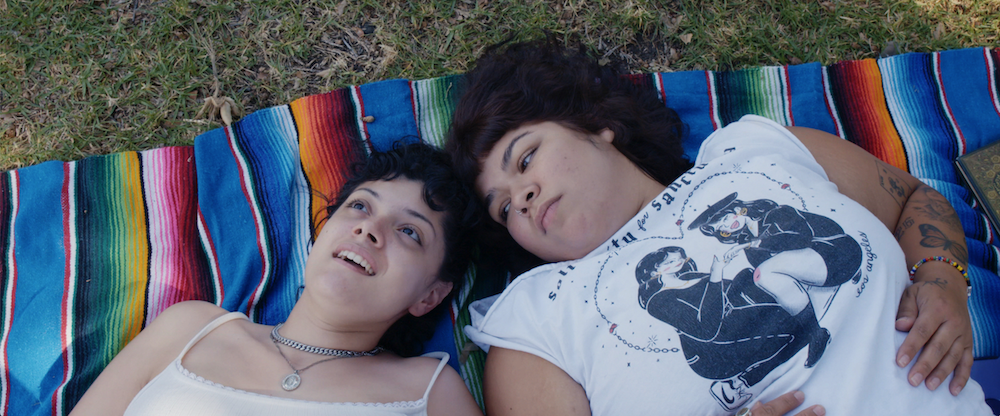 13. Mija (Isabel Castro, US)
This joyous journey surrounding Doris Muñoz, an independent 26-year old music manager, works wonderfully. It serves both as a document of the rigorous hurdles she had to overcome, as well as an allegory for the hopes and dreams of many who are doing their best to help their families during these difficult times. Getting her big break as the manager for Chicano songwriter Cuco, Muñoz is suddenly confronted, on camera, with the difficulties of both caring for her family and finding her own way. Director Isabel Castro bravely follows Muñoz's every difficult step and as the story evolves throughout the first year of the pandemic, featuring Muñoz's discovery of Chicana Texan musician Jacks Haupt. Not only did the film bring tears to my eyes on multiple occasions, it's left me desperate to share the news of this absolute knockout with anyone who will listen. After a premiere at The Roxie and briefly streaming on Disney+ earlier this year, it currently is unavailable on streaming services.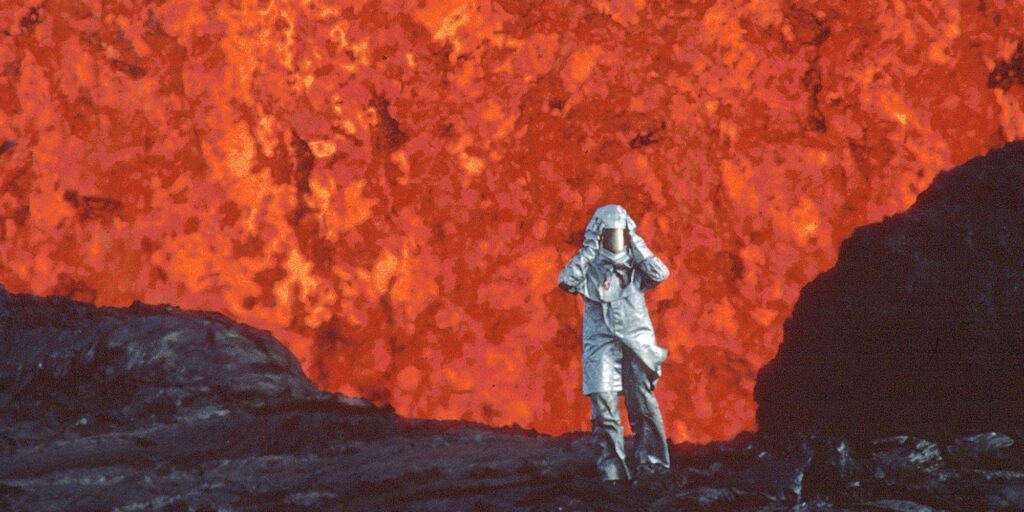 + Fire of Love (Sara Dosa, Canada/US)
Hauntingly narrated by Miranda July and feeling like a real-life Wes Anderson joint, this lyrical pilgrimage of legendary French volcanologists Katia and Maurice Krafft is the weirdo romance of the year. Bay Area-based filmmaker Sara Dosa has created a genuine masterpiece that showcases some of the most astounding footage of volcanic eruptions ever filmed. Streaming on HULU.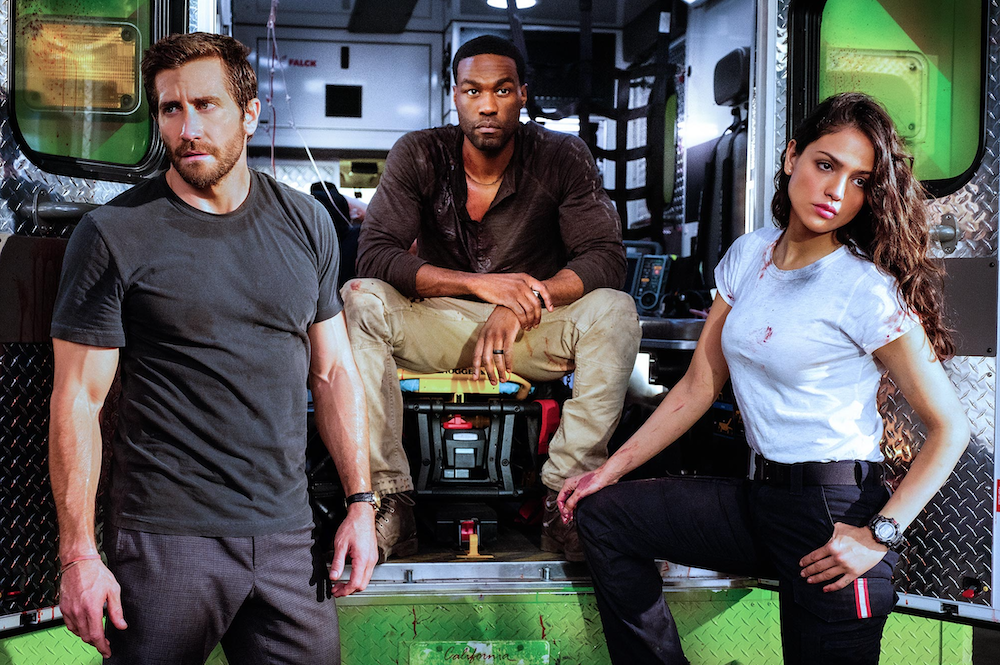 14. Ambulance (Michael Bay, US) + RRR (S. S. Rajamouli, India) + Avatar: Way of Water (James Cameron, US)
These three bombastic blockbusters brought back the beauty and the bloodshed of 1990s action cinema. Michael Bay goes full tilt as he frantically follows a runaway Ambulance. The gasp-inducing, graphically-grotesque operation sequence (which takes place during a high-speed chase) is among the director's most inspired achievements, not to mention off-the-wall performances by Jake Gyllenhaal, Yahya Abdul-Mateen II, and Eiza González.
Make sure to either go to a theatrical screening or stream the original Telugu language version of S. S. Rajamouli's unstoppably outrageous RRR (which is not the version streaming on Netflix!) Radical politics and mind-melting VFX have never gone so well together. It really is as good as everyone says it is.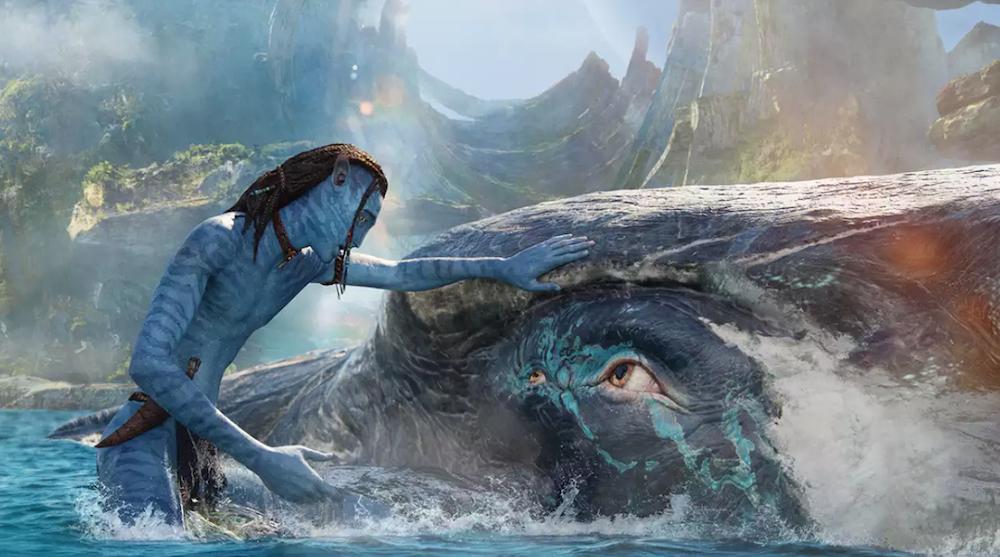 Lastly, don't take for granted James Cameron's game-changing Avatar: Way of Water. Make sure to see it in 3D IMAX and Dolby Atmos sound. And for those struggling with the newly re-emerged HFR (high frame rate), consider all of the constant shifting in speed part of the most expensive experimental film ever made. Let the stunning world of the Na'vi reef tribe, along with the magnificently designed, whale-like Tulkun, transport you into a truly transplendent universe. Ambulance is available to rent on many services. RRR is in theaters and in its original Telugu language version on Zee5. Avatar: Way of Water is in theaters.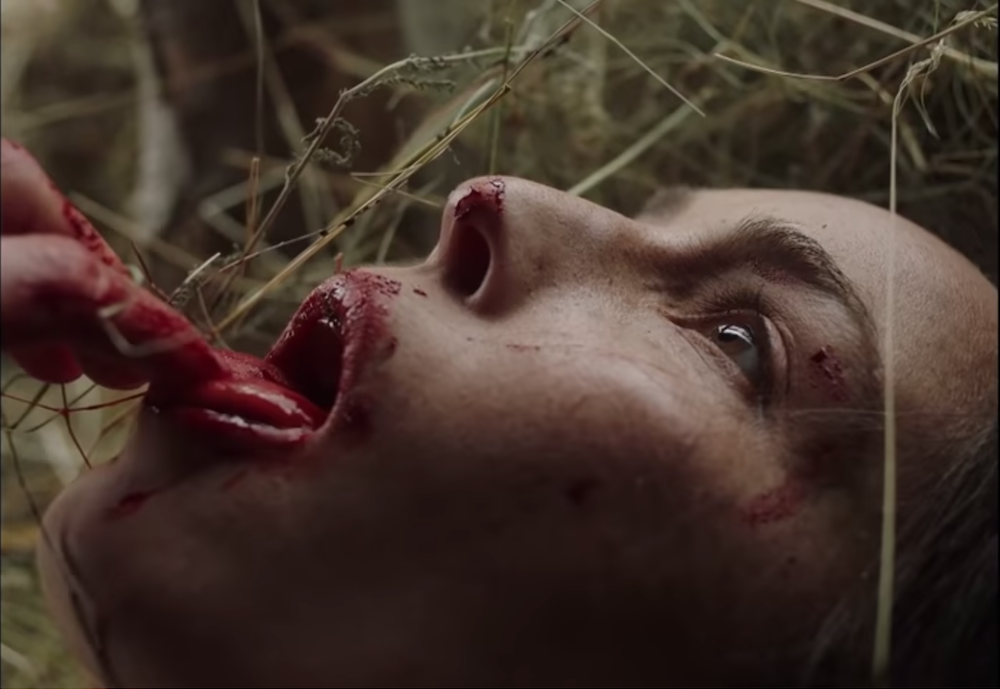 15. You Won't Be Alone (Goran Stolevski, United Kingdom/Australia/Serbia)
This delightfully bloody 19th century Macedonian "wive's tale" eerily traces the steps of a shape-shifting, wandering witch who becomes oddly fascinated with each entity they inhabit. Gorgeously framed in a squared down 1.44:1 aspect ratio by cinematographer Matthew Chuang, this revisionist (and often bewildering) horror film is an enormously thoughtful experience that quietly corresponds with the cinematic beauty of naturalists Chloé Zhao and Terrence Malick. It showcases two pensive performances by Noomi Rapace (the original Girl With the Dragon Tattoo) and Anamaria Marinca (4 Months, 3 Weeks, 2 Days), along with a soul-stirring soundtrack by Mark Bradshaw (Jane Campion's Top of the Lake). I also recommend streaming Stolevski's amazing 18-minute film, Would You Look at Her, which won Sundance's Jury Prize for Best International Short Narrative in 2017 and follows a tough "tomboy" who figures out a very curious way to solve her involvement in an all-male religious ritual. Available to rent on many services.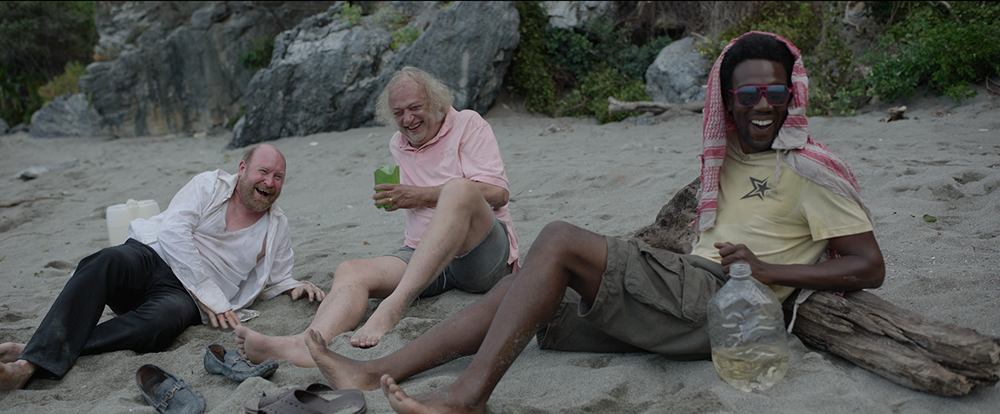 + Triangle of Sadness (Ruben Östlund, France/Germany/Sweden/UK/USA)
Ruben Östlund's latest tour-de-force won the Palme d'Or at this year's Cannes Festival, and follows a fashion model celebrity couple who are invited to join a luxury cruise for the ultra-rich. Laugh-out-loud hilarity leans heavily into territory blazed in the gender and class politics of Lina Wertmüller's cinema, and in particular her 1974 masterpiece Swept Away. Both films focus on the enduring theme of the inability for ideological change to affect deeply ingrained behavioral patterns.
Cinematographer Fredrik Wenzel, who also shot Östlund's previous films Force Majeure (2014) and The Square (2017), does yet another exquisite job capturing the limitless amount of irony in which the entitled upper class are drenched. Harris Dickinson, from Eliza Hittman's unforgettable Beach Rats (2017), is humorously naïve as an earnest fashion model, while real-life South African model Charlbi Dean (who tragically passed away this summer) is delightfully superficial as his partner-in-crime.
Yet, it was the Croatian Danish actor Zlatko Burić (of Nicolas Winding-Refn's Pusher trilogy) who brought genuine tears to my eyes. I laughed until my sides ached due to his unstoppably-hilarious ranting with Woody Harrelson (!?!) on the most nauseating boat ride in the history of cinema. The film received an eight-minute standing ovation at last year's Cannes Film Festival. Available to rent on many services.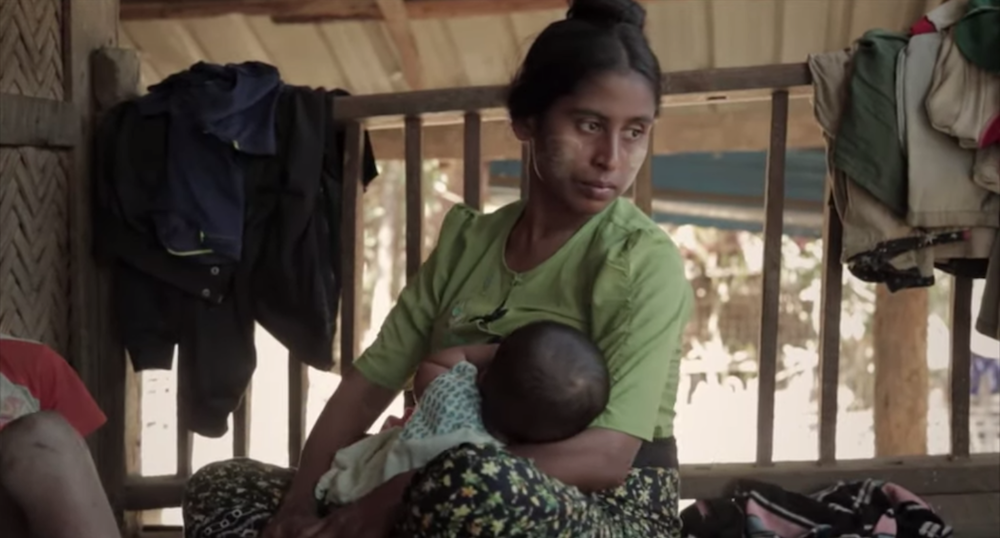 16. Midwives (Snow Hnin Ei Hlaing, Canada/Germany/Myanmar)
This gripping cinema verité journey follows a Buddhist midwife and her Muslim apprentice in Myanmar attempting to run the only women's clinic for the Rohingya minority in the region. Shooting for five years, director Snow Hnin Ei Hlaing captured a vast amount of in-real-time conflicts between the Burmese government and the predominantly Islamic communities in the Rakhine State, who are Indigenous to the region. Journalists and news outlets have decried the Rohingya people as "one of the most persecuted minorities in the world," and they have been denied citizenship and basic human rights by the Myanmar government since 1982. Snow never shies away from these uncomfortable truths surrounding the film's heroic odyssey. Born in the Rakhine state of Myanmar, she told NPR that she is currently unable to return to her country, whose military leaders have targeted members of the press and filmmakers. Winning Sundance's 2022 Special Jury Award for "Excellence In Verité Filmmaking," Midwives quietly allows a complicated racial relationship to play out between its teacher and student. Streaming for free on PBS.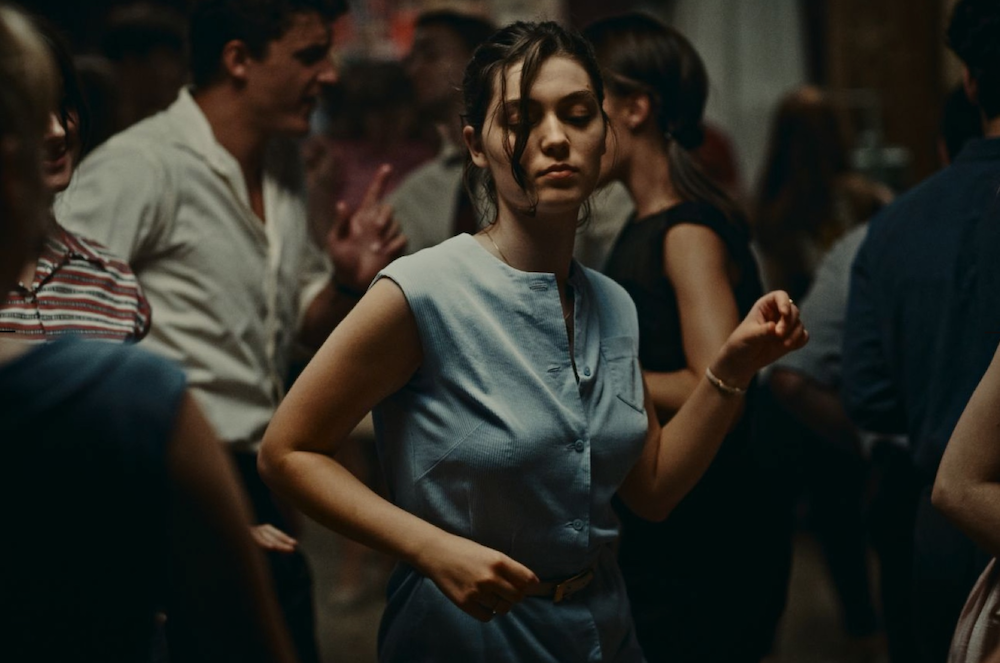 + Happening (Audrey Diwan, France, 2021)
It's no small feat to win the top prize of the Golden Lion at Venice, the world's longest running film festival—previous winners have included Chloé Zhao's Nomadland, Todd Phillips' Joker, Alfonso Cuarón's Roma and Guillermo Del Toro's The Shape of Water. Yet director Audrey Diwan has done just that with her delivery of this mesmerizing story of a 1963 French college student who unexpectedly becomes pregnant. While it may be smaller in scope than previous Golden Lion winners, Diwan's character study packs quite a punch by its unexpected conclusion. Based on Annie Ernaux's autobiographical novel L'événement (2000), the film's suffocating cinematography by Laurent Tangy only heightens Anamaria Vartolomei's astonishing performance. It traps her every move inside a boxed frame (1.33:1 ratio) that emphasizes a woman maneuveuring through hypocrites. Available to rent on many services.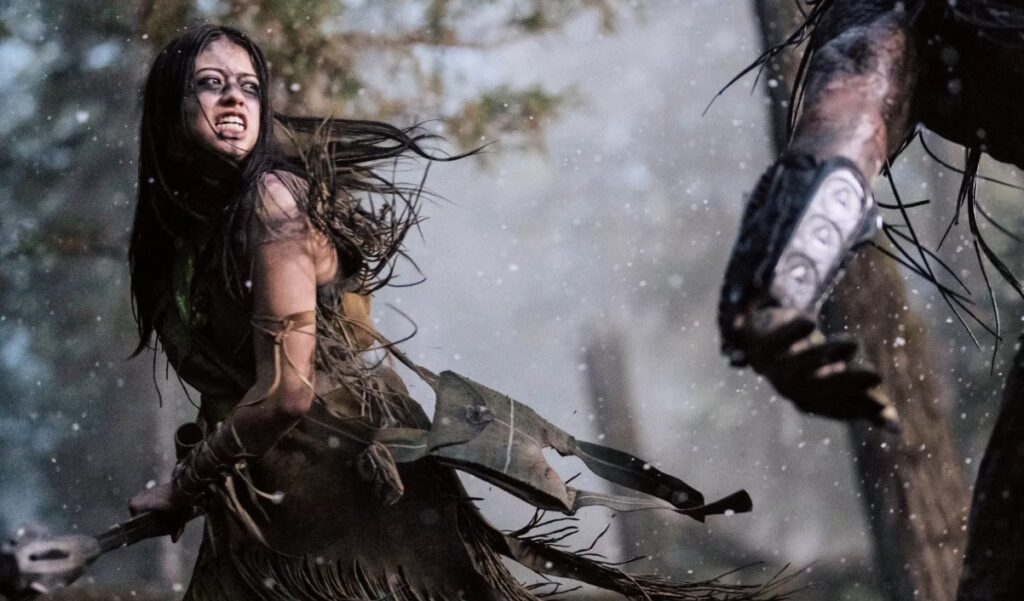 17. Prey (Dan Trachtenberg, US/Comanche)
Make sure to choose the English-subtitled, Comanche-language version for this immensely enjoyable entry in the Predator franchise. Dan Trachtenberg gives newcomer Amber Midthunder the role of a lifetime in what easily could have been a throwaway genre picture. Available to rent on many services.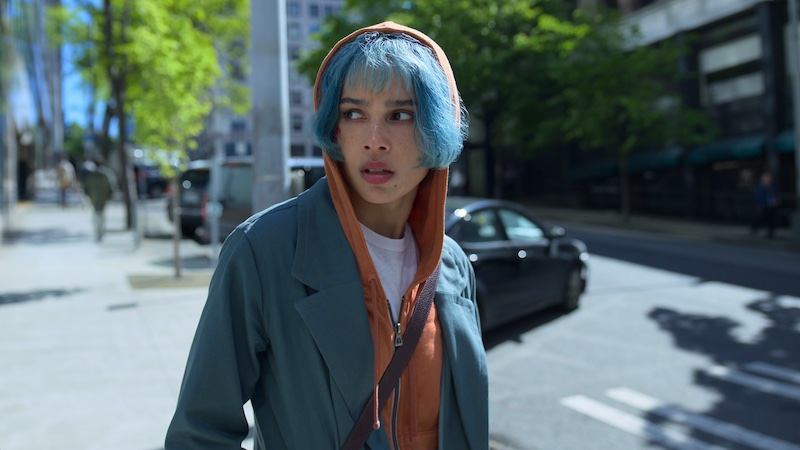 + Kimi (Steven Soderbergh and David Koepp, US)
Director Steven Soderbergh and screenwriter David Koepp prove that they are still some of Hollywood's finest genre filmmakers with this uncomfortably relatable thriller that showcases the always-amazing Zoë Kravitz. Both films are available to rent on many services.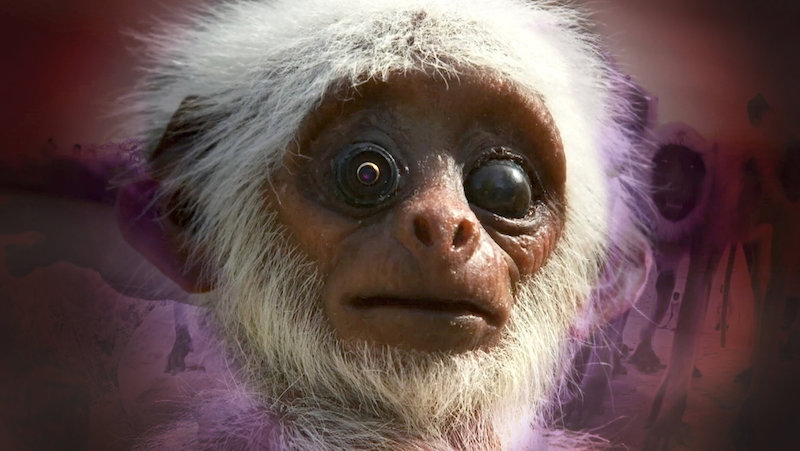 18. Polycephaly in D (Michael Robinson, US, 2021)
Michael Robinson's mind-melting, 23-minute mash-up is a profoundly moving, pandemic-era motion picture. It re-contextualizes cinematic sequences ranging from The 400 Blows (1959), The Muppet Movie (1979), and the original Clash of the Titans (1981) to Romancing the Stone (1984), The Hunger Games: Catching Fire (2013), and three versions of King Kong (1933, 1976, 2005). Robinson also meshes together video games, pop culture online clips, and his own filmed sequences, along with a haunting sound design. In sum, it manifests an utterly beguiling experience of existential anxieties for these heart-wrenching times. Currently unavailable on streaming services.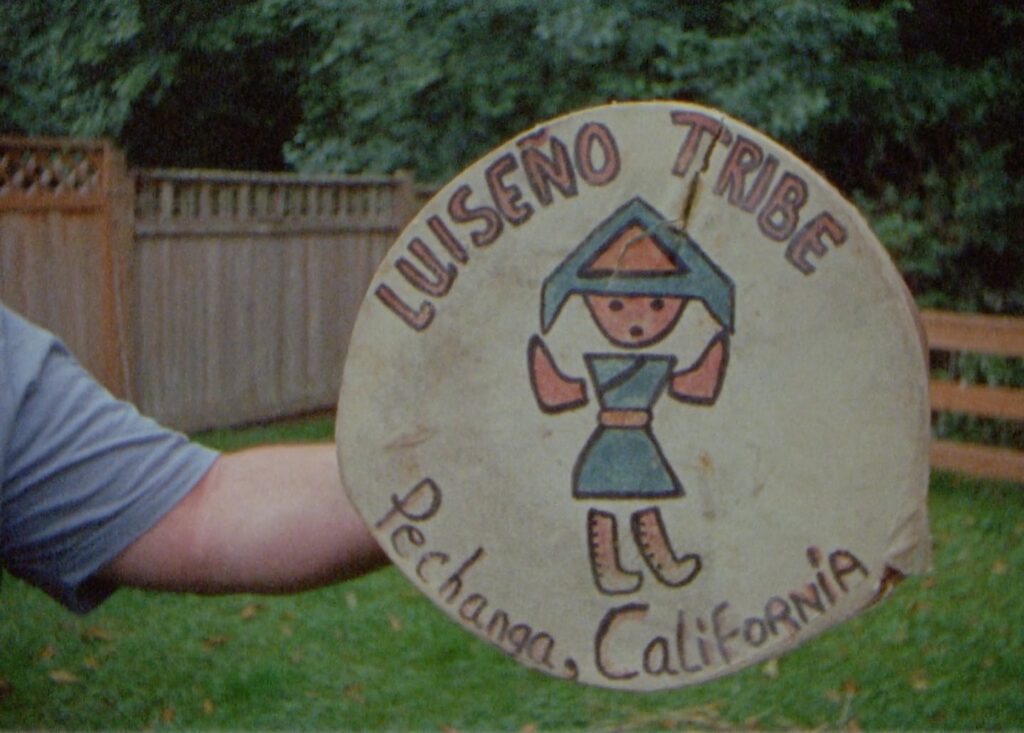 + Kicking the Clouds (Sky Hopinka, US, 2021)
Experimental filmmaker Sky Hopinka has been making some of the most exciting films of recent years. His When You're Lost in the Rain (2018) is inspired by Bob Dylan's song "Just Like Tom Thumb's Blues," Mnemonics of Shape and Reason (2021) is an inverted reflection on spiritual malleability, and I'll Remember You as You Were, not as What You'll Become (2016) an elegy to poet Diane Burns exploring the shapes of mortality. His most recent 16mm manifestation Kicking the Clouds is a 16-minute reflection on a 50-year-old cassette recording of his own grandmother learning the Pechanga language from her mother (Hopinka's great-grandmother.) The filmmaker's fascinating familial footage, shot in their "chosen home" of Whatcom County, Washington, is some of the most gorgeously filmed images he's captured to date. Streaming for free on Vimeo.
19. Both Sides of the Blade formerly known as Fire (Claire Denis, France) + Stars At Noon (Claire Denis, France/Panama/USA)
Claire Denis' back-to-back feature films are both gloriously messy and hypnotically masterful. The first is Both Sides of the Blade, which she co-adapted with/from playwright Christine Angot's 2018 novel A Turning Point in Life. Showcasing yet another astoundingly manic performance by Juliette Binoche, as well Vincent Lindon fresh off Julia Ducournau's Titane (2021), the two's chemistry of middle aged madness at times was even more devastating than I thought I could handle. Don't take Denis' recent trilogy with Binoche for granted: Let the Sunshine In (2017), High Life (2018), and now this one.
The second film of 2022 for Denis shared the Grand Prix (second place) at this past year's Cannes Festival with Lukas Dhont's stunning film Close. Stars At Noon is an adaptation of Denis Johnson's 1986 novel that feels as if it's channeling the meandering melancholies of counterculture films such as Bob Rafelson's Five Easy Pieces, Sam Peckinpah's Bring Me the Head of Alfredo Garcia, and Jean-Luc Godard's Breathless.
Margaret Qualley (of Quentin Tarantino's Once Upon a Time in Hollywood) gives an outrageously berserk performance as a young American journalist stranded in an unnamed South American country. It feels linked to an assembly of anti-heroes like Jack Nicholson, Warren Oates, and Jean-Paul Belmondo.
Joe Alwyn, Taylor Swift's partner-in-crime for the past five years, replaced Robert Pattinson for the film's inverted femme-fatale role (does "malignant monsieur" work?) Unfortunately, he has absolutely zero charisma with Qualley. Though as the film rambled on, this hiccup between leading actors slowly became oddly intriguing. The dialogue delivery (especially by side characters like Benny Safdie and Andre 3000) starts to suggest there is a mind-melting method to what at first seems to be an amusing misfire. Whether it happened on purpose or by sheer accident, by the end of this 137-minute thought-provoking treasure, both cinematographer Éric Gautier and musical collaborator Stuart A. Staples of the Tindersticks have helped underscore yet another Denis concoction of the disastrous side effects of both colonialism and the loss of self in a foreign land. Both films are available to rent on many services.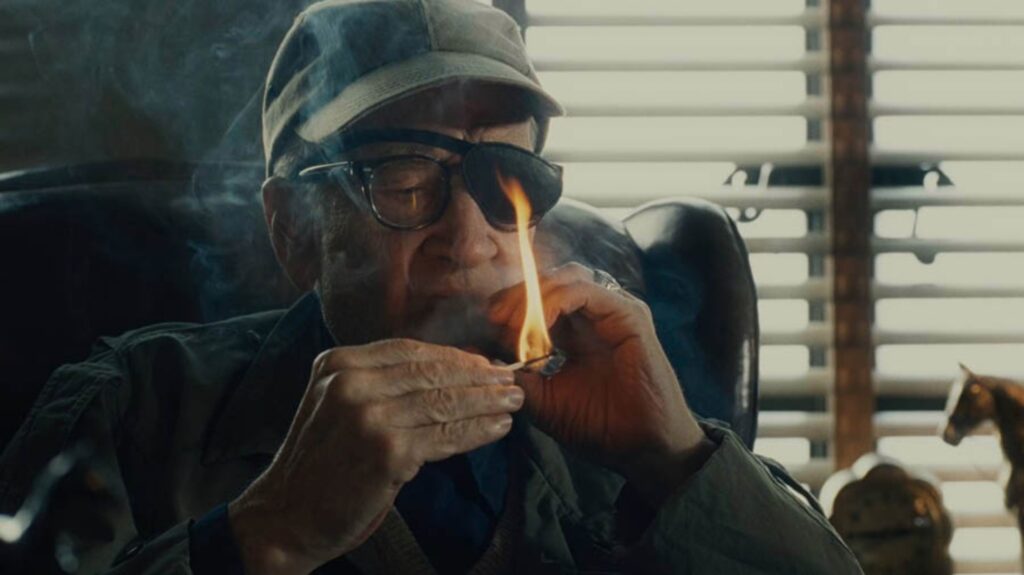 20. The Fabelmans (Steven Spielberg, US)
Steven Spielberg's profoundly personal film is a beautiful tribute to anyone who's ever fallen in love with the process of making movies. Much of the script (co-written with Tony Kushner) is based on his childhood and was gloriously shot by Janusz Kamiński on KODAK 35mm, 16mm and 8mm film. Yet nothing could prepare me for the year's most climactic (and close to my heart) conclusion which combines the single greatest "hop-skip-and-a-jump" through three legends of film history from John Ford to Peter Bogdanovich to David Lynch, culminating into the absolute moment of Steven Spielberg's entire career. Available to rent on many services.