The following are my spoiler-free reviews for my favorite films from 2022. Structured as double (and sometimes even triple) bills, this list is for those of you looking for something to watch on one of these chilly winter nights. Write them down in your diary or hang the list on your fridge, since many titles have not been released yet or are currently unavailable on streaming services. If you need any help finding them online, know that you can always reach out for a link.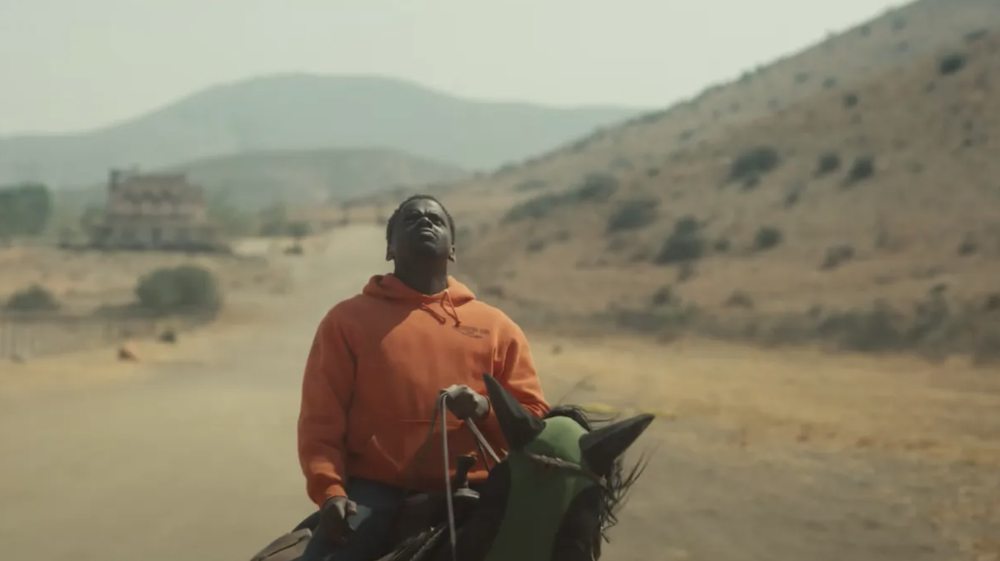 1. Nope (Jordan Peele, US)
Jordan Peele has outdone himself with this fearlessly experimental sci-fi neo-Western. Nope's highlight is an astoundingly understated performance by Daniel Kaluuya, who's carrying the weight of the world as he attempts to keep his family's Hollywood horse ranching business afloat. All the leads (Keke Palmer, Steven Yuen, and Michael Wincott) are remarkable, though much of the film's emotional heft is shouldered by the four horses (of the apocalypse?): Lucky, Clover, Ghost, and Jean Jacket, as well as Gordy the chimpanzee, played hauntingly by Terry Notary. The film is organized into chapters that are titled by the names of the five animals, which adds even more layers to the historically revisionist and poetically ambiguous nature of it all. This truly unique tribute to directors John Carpenter, Steven Spielberg and Sidney Poitier necessitates multiple viewings, and is the surreal stuff of which cult classics are made. Watch it tonight and then watch it again tomorrow. Available to rent on many services.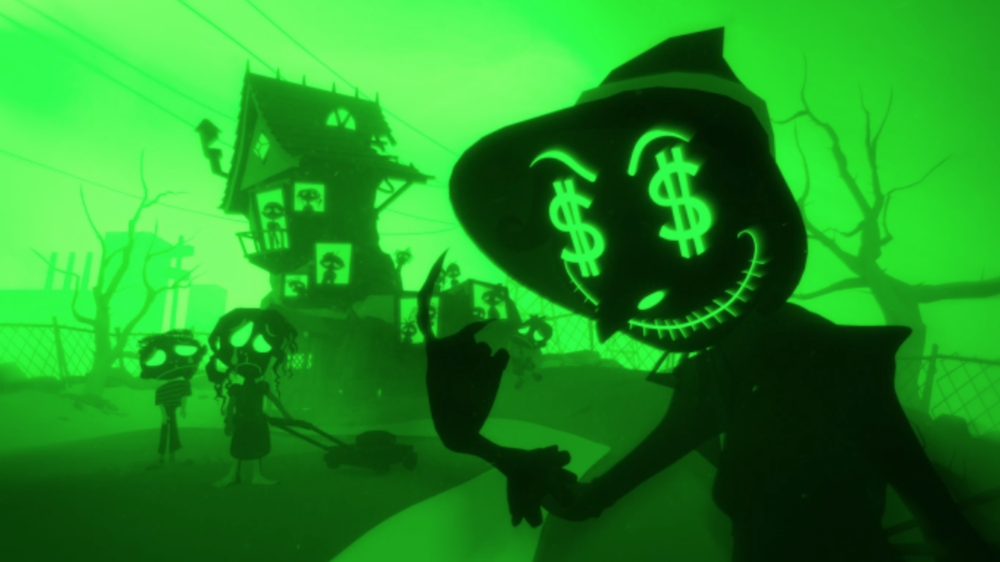 + Wendell & Wild (Henry Selick and Jordan Peele, US)
Hands down the most incredible animated movie of the year and yet, Netflix bafflingly swept this eye-popping spectacle under the rug!?! Directed by legendary stop animation director Henry Selick and co-scripted with Jordan Peele, this spectacularly spooky Afro-punk horror spectacle showcases some of the most unique stop-motion sequences in the history of cinema. Similar to Selick's previous adaptations of mature children's stories (Neil Gaiman's Coraline, Tim Burton and Caroline Thompson's The Nightmare Before Christmas, and Roald Dahl's James and the Giant Peach), this bizarre gothic tale is both a frightening account of growing up out-of-step with the world and of how easy it is to slip through the cracks of our school systems. It is rife with real-world allusions towards the horrors of our prison systems.
Selick's lifelong source of inspiration is the oldest surviving animated feature, Lotte Reiniger's The Adventures of Prince Achmed (1926), which was made entirely using cutout silhouette animation. Its influence is quite evident here, as combined with a jaw-dropping soundtrack of Afro-punk deep cuts including the X-Ray Spex, The Specials, Fishbone, and proto-Bad Brains precursor Death.
Newcomer Lyric Ross was an instant revelation as the rebellious Kat, as was Sam Zelaya as the soft-spoken Raúl. Both stand out as outsiders, even within a school of outcasts. Throw in striking characters voiced by James Hong, Angela Bassett, Ving Rhames, and Tantoo Cardinal, along with Keegan-Michael Key and Jordan Peele's downright brilliantly bizarre sidekicks, Wendell & Wild is a welcome reminder that movies can still truly be weird. Critics seem to be focusing on the stunning stop-motion of Guillermo del Toro's Pinocchio this year, but you should go out of your way to track down this underrated and overlooked gem. Streaming on Netflix.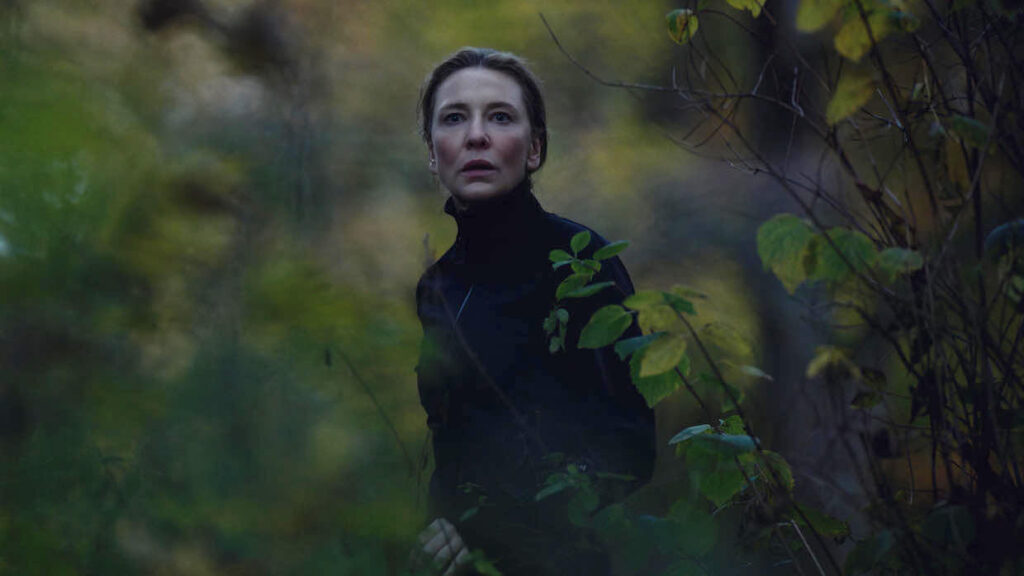 2. Tár (Todd Field, US/Germany)
Director Todd Field's first film in 16 years is such an inspired work of art that I found that each viewing of this 157-minute opus managed to outdo the last. You will discover countless layers complete with haunting revelations, new interpretations, and even actual ghosts hiding in the darkest corners of more than one frame. Field, who wrote the film directly for Cate Blanchett, also constructed the film directly with composer Hildur Guðnadóttir (Joker), infusing each sequence with specific tempos that subtly subvert the title character's emotional state.
From the get-go, Field flops his audience right into his master plan, from Blanchett's purposefully pretentious opening interview with The New Yorker's Adam Gopnik and brilliantly bombastic lecture to her Julliard students. Each sequence submerges the viewer in a kind-of Stendahl syndrome (defined as "a collection of intense physical and mental symptoms one may experience while or after viewing works of art.") I'm absolutely obsessed with the uncomfortable wordplay tactics that Lydia Tár uses when firing one of her long-time employees. In fact, I'm downright stunned at the philosophical frenzy she employs against her entire class (and us, the movie-going audience) after one of her students questions the motives of Johann Sebastian Bach for fathering 20 children.
I will boldly say that Blanchett's jaw-dropping performance as Tár is one of the greatest roles in the history of cinema. It's also important to mention the astounding cinematography by Florian Hoffmeister, who is responsible for many of the cinematic ambushes that occur throughout the film. While not completely apparent the first time around, if one focuses on Hoffmeister's masterful use of negative space, one will start seeing things that may or may not even be there. (My arms are covered in goosebumps as I recall the countless eerie, late-night meanderings throughout Tár's different apartments.) Available to rent on many services.
+ Everything Everywhere All At Once (Daniel Kwan and Daniel Scheinert, US)
Whereas Tár masterfully masked its complicated queer composition, the Daniels' epic, intersectional Asian American extravaganza wears its heart—and googly-eyes—on every single sequence. The title alone is a way of life, and that may be initially off-putting to some. (In fact, the filmmakers themselves admitted that making a movie with this kind of free-for-all philosophy might not have been the healthiest way to survive in the industry, much less in life.) I see the outrageous insanity of EEAAO as a necessary flipside to the cinematic suffocation that Tár serves up. Both maniacal maestros have manifested their own magnificently made-up universes to confront a fathomless fountain of existential proportions.
Similar to Quentin Tarantino, the Daniels' have constructed a cast of meta-characters from the actual actors and movies with which they grew up. Watching HK superstar Michelle Yeoh finally be given the Hollywood role that she has patiently worked towards is just the tip of this enlightening iceberg. Under-appreciated, lifelong genre actors like Ke-huy Kwan, James Hong, and even Jamie Lee Curtis are all given memorable roles that both acknowledge the longevity of their respective careers and—hopefully— pave the road for more to come. Just like Tarantino (and co-screenwriter Roger Avary)'s game-changing script for Pulp Fiction (1994), with EEAAO I have a feeling that the Daniels have inspired an new generation of off-the-wall filmmakers. Available to rent on many services.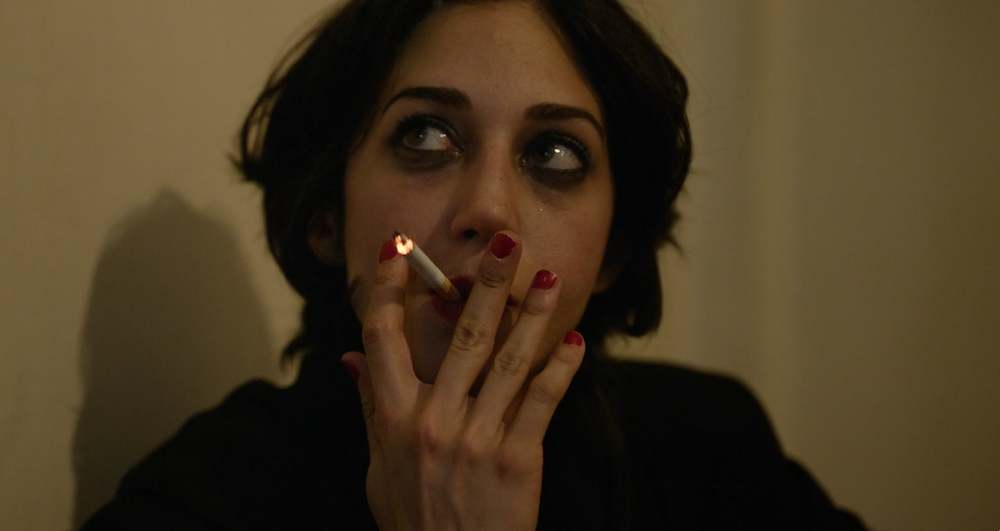 3. Holy Spider (Ali Abbasi, Germany/Denmark/France/Sweden)
Truly the most dangerous film of 2022. Iranian-Danish auteur Ali Abbasi's Holy Spider delivers yet another cinematic shocker (after his previous masterpiece, 2018's Border) with this masterful musing on the true story of Saeed Hanaei, a serial killer who specifically targeted sex workers in Mashhad, Iran during 2000 and 2001. The film is frenetically fueled by the ferocious fears formed from complex horror classics such as Jonathan Demme's The Silence of the Lambs (1991), William Lustig's Maniac (1980) and Abel Ferrara's Ms. 45 (1981). I consistently found myself unnerved, to the point of looking around the theater to see who else might be as completely freaked out.
This is a truly visceral and relevant horror film that positions itself smack dab in the middle of the immeasurable cultural contradictions of religious faith, sexual morality, and conservative politics. With devastating performances by both Mehdi Bajestani, who unequivocally inhabits this real-life serial killer, along with a truly relentless performance by Zahra Amir Ebrahimi, who was duly awarded the Best Actress award at the 2022 Cannes Film Festival. The movie was filmed in Jordan due to many controversial sequences and Iran's Ministry of Culture and Islamic Guidance actually condemned the production, comparing the film to Salman Rushdie's much-censured The Satanic Verses. The ministry formally protested to the French government stating, "If persons from inside Iran are involved with the film, they will surely receive punishment from the Cinema Organization of Iran." Currently unavailable on streaming services.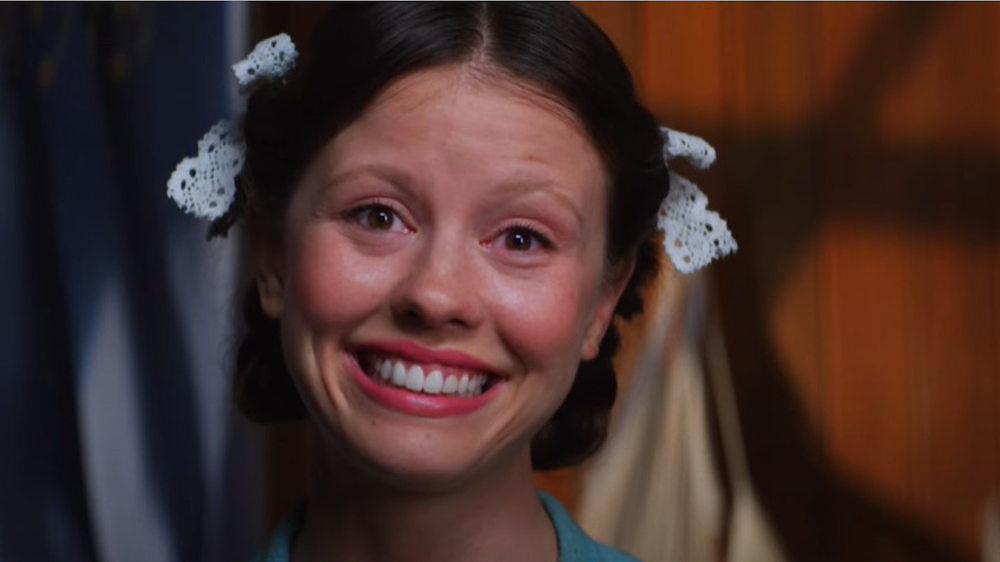 + Pearl: An X-traordinary Origin Story (Ti West, US)
Set at the end of WWI in 1918, director Ti West and star Mia Goth have intertwined an immensely sly sense of humor into this horrific and heart-wrenching character study. Goth's beguiling performance is easily one of most mesmerizing cinematic manifestations of the year, and most definitely should be taught in acting classes. Following the hopes and dreams of a farmer's daughter and her disturbingly realistic battle with a personality disorder, Pearl is a dazzling prequel to Ti West's X (2022), which was itself an enjoyable-yet-fairly-straightforward ode to the 1970s exploitation cinema of Tobe Hooper's The Texas Chainsaw Massacre (1974) and Eaten Alive (1976).
After 20 years of intriguing independent cinema, West has finally made a truly unique genre film. The film combines countless allusions to the Depression-era cinema of Victor Fleming's The Wizard of Oz (1939) and John Ford's The Grapes of Wrath (1940). It truly excels as it channels other dynamic-duo productions such as Frances Marion and Victor Sjöström's thoughtful exploration of sexual repression/empowerment in The Wind (1928) and features a sensitive handling of mental illness similar to Gena Rowland and John Cassavetes' Woman Under the Influence (1974), double-dosed with the desperate desires for fame from Elle Fanning and Nicholas Winding-Refn's The Neon Demon (2016). Keep your eyes peeled for this A24 franchise's third entry entitled MaXXXine, which is already in post-production and has Goth exclaiming that, "it's the best script out of the three." Available to rent on many services.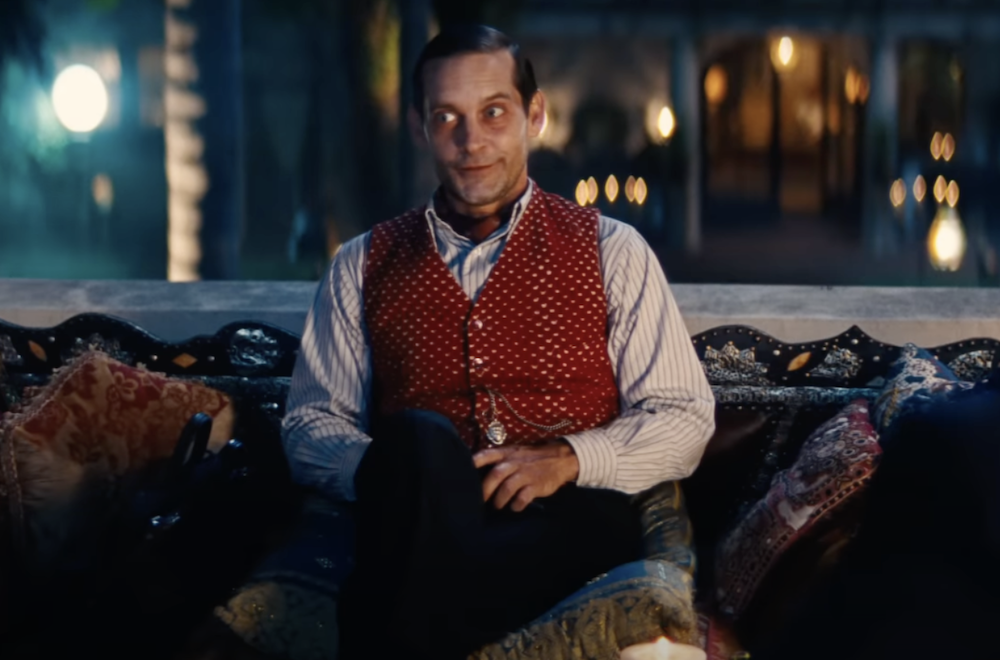 4. Babylon (Damien Chazelle, US)
Clearly falling into a minority within my fellow contemporary critics, I found every single second of Babylon's deliberately decadent, 169-minute running time an utter and absolute delight. (In fact, I am dreaming that there are another 300 minutes that will be released one day.)
Similar to Michael Cimino's Heaven's Gate (1980), Babylon seems to have been universally dismissed by reviewers even before they watch the film. Many of those who actually saw it complained that the film wasn't brazen enough (though I too wish the sultan of subversiveness John Waters would be able to direct just about every big-budgeted film released.) Others complained about the outrageous opening sequence with an elephant incessantly defecating all over its hopeful wrangler, played by legendary stuntman Jimmy Ortega.
I would argue that Damien Chazelle's post-modern peregrination through film history is purposefully swirling the truth, and I find its methodically erected screenplay to be the polar opposite of "a mess." If you break it down into the three distinguishing levels of Hollywood—Heaven, Earth, and Hell—each are painstakingly constructed alongside their own mythical animal. One is punctuated by Tobey Maguire in the year's most memorably wacked out performance! The movie is clearly inspired by underground experimental filmmaker Kenneth Anger and his banned coffee-table book Hollywood Babylon, and as such it is quite ironic to watch a spraying of vitriol from film critics dismissing this misunderstood movie monument as "a work of no merit" and "essentially a work of fiction." Such reactions echo that of film historian Kevin Brownlow to Anger's book back in 1965.
Take Babylon's opening party sequence at a 1926 Kinescope Studio mansion. Amidst what feels like the orgy sequence in Cecil B. DeMille's mind-melting Madam Satan (1930), Chazelle decides to meta-cast newcomer Diego Calva to play Manuel Torres, a Mexican American dreamer who hopes to one day work within the film industry. Manny's slow descent into losing himself for this chance to be on the set of a Hollywood production is perfectly mirrored by Calva's determined performance. Next up are two other meta-casting choices: Nellie LaRoy, performed with Clara Bow-gusto by the consistently hypnotic Margot Robbie, and Jack Conrad, a spot-on amalgamation by Brad Pitt of superstars John Gilbert, Douglas Fairbanks and … Brad Pitt!
Another sequence that seems to have upset film historians is a loose reference to Roscoe "Fatty" Arbuckle's 100-year-old misreported tragedy that took place on the 12th floor of downtown San Francisco's (now, Westin) St. Francis Hotel. Yet, by not basing the film's action in the actual moment of the events, Chazelle is able to broadly reference other points of film history, such as a scene in Stanley Kubrick's Eyes Wide Shut (1999) in which Sydney Pollack's character Victor Ziegler finds himself in a similar dilemma to that of Arbuckle's.
If one gives Chazelle even the slightest amount of credit towards showcasing the overlooked (and often purposefully removed) histories of cinematic pioneers such as Dorothy Arzner (Olivia Hamilton), Anna May Wong (Li Jun-li), and Bert Williams (Jovan Adepo) then suddenly, Babylon could be seen as a devastating deconstruction of Hollywood. It's in the same vein as David Lynch's Mulholland Drive (2001)—not just a cheap knockoff of Gene Kelly (and Stanley Donen's) Singin' in the Rain (1952).
For those audiences who can "leave their expectations at the door," (the actual tagline for Todd Haynes' 1998 reimagining of the 1970s glam rock multiverse Velvet Goldmine, which received a similar amount of attacking annotations by annoyed antiquarians) this deliciously debaucherous, self-aware sprawl slowly but surely leads its audience to the top of a cinematic mountain. And those who stick around for the figurative and literal "money shots" may find themselves pleasantly surprised. Available to rent on many services.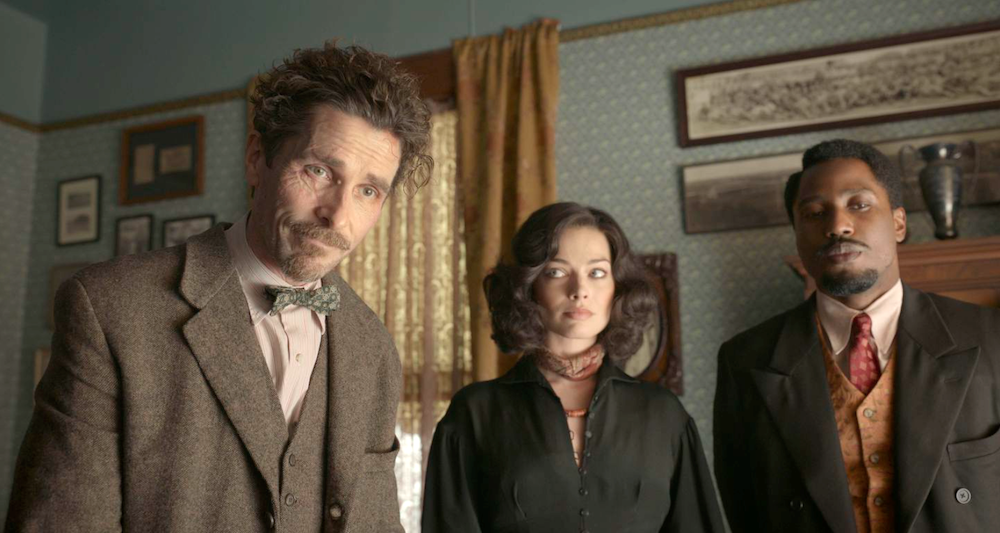 + Amsterdam (David O. Russell, US/Canada)
David O. Russell's uniquely paced, wildly offbeat screwball comedy is based on a real life 1933 conspiracy nicknamed the "Business Plot" in which Brigadier General Smedley Butler planned to overthrow the US government and replace President Franklin D. Roosevelt. It is truly one of the most fascinating and idiosyncratic Hollywood movies of recent years. And likewise, this underrated and overlooked gem showcases memorably outrageous performances, like those of Christian Bale, Margot Robbie, John David Washington, Chris Rock, Anya Taylor-Joy, Zoe Saldaña, Mike Myers, Michael Shannon, Timothy Olyphant, Andrea Riseborough, Taylor Swift, Matthias Schoenaerts, Alessandro Nivola, Rami Malek, and Robert De Niro, along with striking cinematography by Emmanuel Lubezki. Available to rent on many services.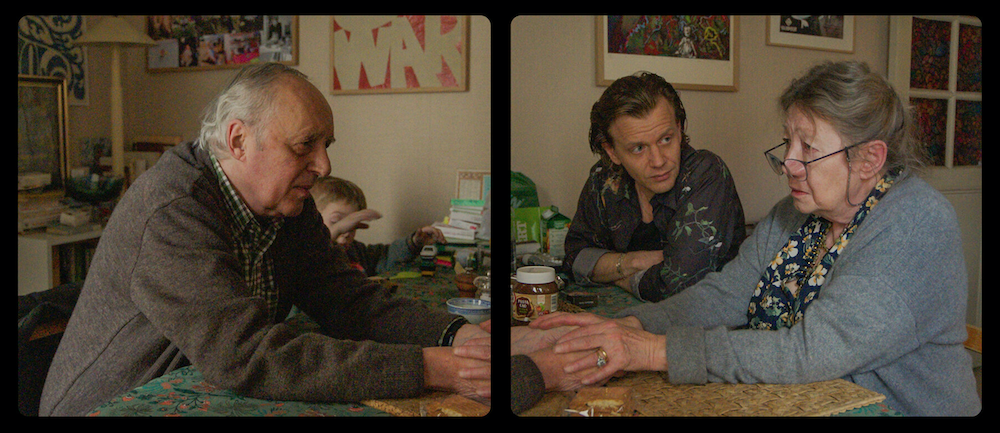 5. Vortex (Gapsar Noé, France/Belgium/Monaco)
Even with all the stunning cinema that was released this year, Gaspar Noé's staggeringly hypnotic 2021 masterpiece is on my list for the second year in a row. Vortex is filmed in a continuous split screen that shows the daily ups-and-downs of an elderly couple. Noé hauntingly restrains his extremist tendencies by showcasing two of the year's most brilliant performances. 80-year-old Italian horror filmmaker Dario Argento (Suspiria) perfectly downplays a fading filmmaker obsessed with writing a book about the intersection of cinema and dreams, and 77-year-old Françoise Lebrun (of Jean Eustache's 1973 landmark The Mother and the Whore) is downright enchanting as a retired psychiatrist spiraling into dementia. The claustrophobic cinematography by Benoît Debie lifts this dazzling-yet-uncomfortable 135-minute fever-dream into the ranks of David Lynch's The Straight Story (1999), Michael Haneke's Amour (2012), and Chantal Akerman's final farewell feature No Home Movie (2015). Streaming on MUBI.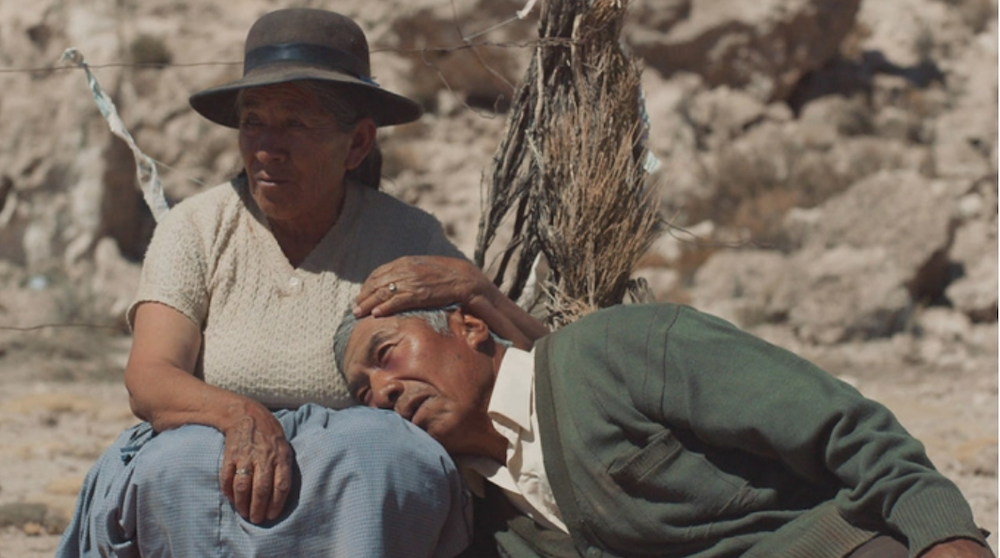 + Utama/Our Home (Alejandro Loayza Grisi, Bolivia/Uruguay/France)
Similar to Vortex, Grisi's debut feature follows the daily routines of an elderly married couple. Though, this stunning Grand Jury Prize winner at 2022's Sundance Film Festival showcases two real-life partners, Jose Calcina and Luisa Quispe, who have been together for 48 years. The movie emphasizes the couple's poignant silences as they pass one another while herding their scene-stealing llamas on the plains of the Bolivian Altiplano. It gorgeously delivers macro issues such as cultural conservation and devastating drought due to massive climate changes while at the same time, paralleling the majestic-yet-minor moments of this aging pair. Available to rent on Kino Now.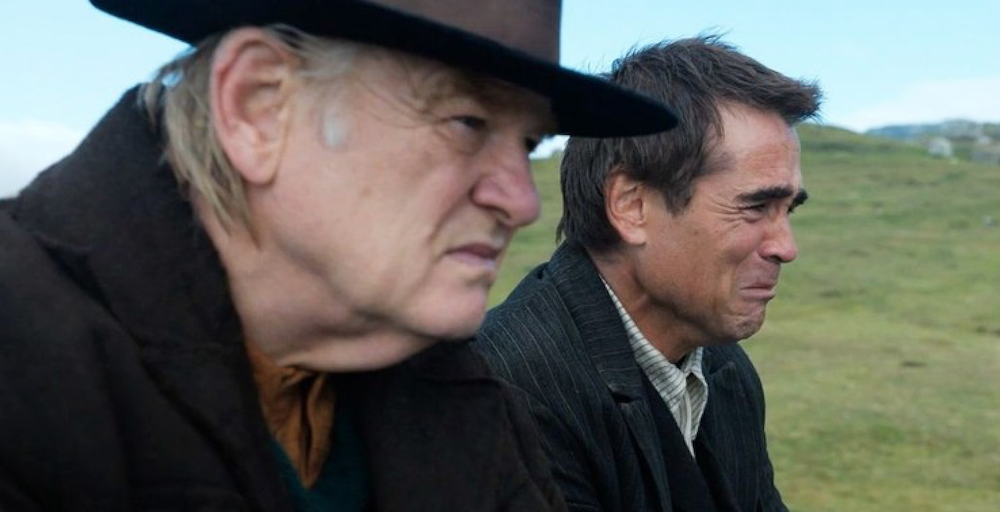 6. The Banshees of Inisherin (Martin McDonagh, Ireland/UK/US)
Martin McDonagh has made yet another brutal-yet-brilliant look at the difficulties of existing with others. This film is so good, I can't choose which character I care more about. Is it Barry Keoghan's heart wrenching portrayal of Dominic Kearney, pining for a woman who will never love him? Or Kerry Condon's Siobhán Súilleabháin, who struggles to find a way out from forever-fixing her brother's chronic inadequacy? Or Brendan Gleeson's Colm Doherty, whose so-drastic desperation to make up for an overwhelming amount of lost time leads him down a dark and winding path? (Colm also proves the sentiment that if you spend too much time trying to be great, you forget how to just be good.) But of course, it's Colin Farrell's hilariously pitiful Pádraic Súilleabháin, whose pathetic existence is so brilliantly executed and combined with his utter devotion to his miniature donkey named Jenny, that brought me to an overwhelming amount of well-earned tears. In fact, in my opinion, only Jimmy Stewart could have played this character any better, and its high time that Colin Farrell is given the recognition that he has consistently earned. By the way, I consider Jenny an absolute equal in every manner to her human counterparts, and sincerely feel she too deserves an Oscar, right alongside each of the aforementioned actors above. Available to rent on many services.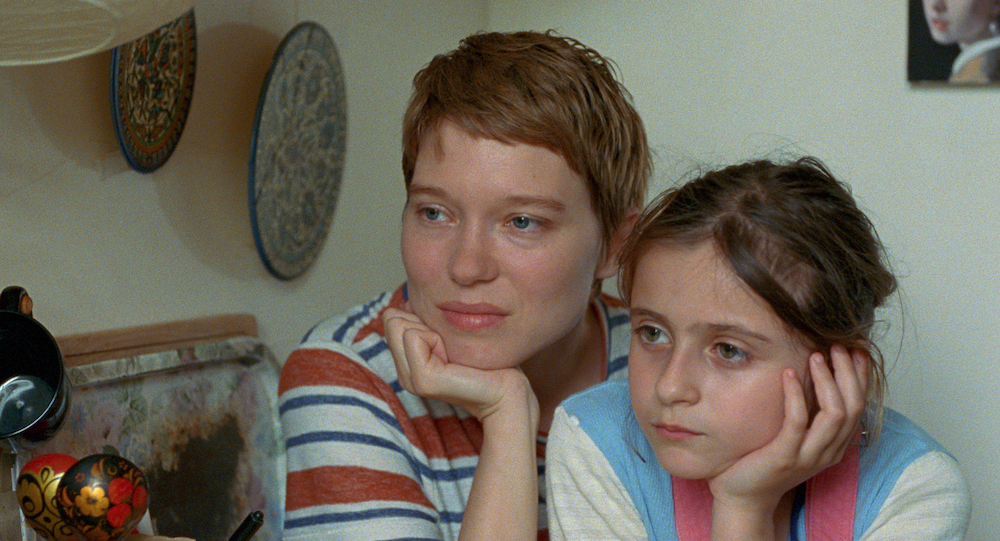 + One Fine Morning (Mia Hansen-Løve, France/Germany)
Mia Hansen-Løve's latest is the harshest fairy tale of the year. It stars a beautifully nuanced performance by Léa Seydoux, who is carrying the weight of the world as she attempts to balance her search for a decent nursing home for her neurodegenerative disease-stricken father and raising her eight-year-old daughter, all the while trying to find love with a married man. Feeling like a lost film from Belgian auteurs the Dardenne brothers, this relaxed and sobering look at middle age refuses to be forgotten. Currently unavailable on streaming services.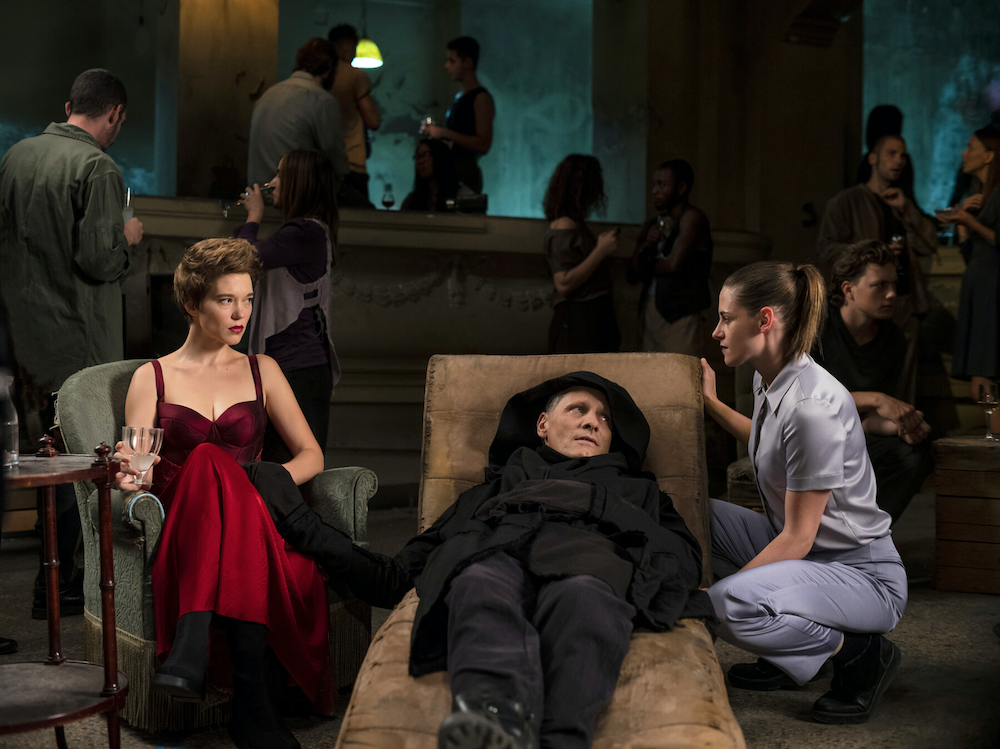 7. Crimes of the Future (David Cronenberg, Canada / France / UK / Greece)
David Cronenberg returned with a truly off-center and on-point look at our present-day future that polarized audiences within the first five minutes. In the same vein as eXistenz (1999) and the 1996 adaptation of J.G. Ballard's Crash, the film makes you feel as if you too might be trapped in the unreliable psychosexual world of its characters. Viggo Mortensen and Léa Seydoux are truly outrageous as DIY surgeon-patient performance artists, while Kristen Stewart delivers an anxiety-riddled performance that ranks as one of my personal favorites of the year. Grotesque, delirious and thoroughly thought-provoking, the film feels as important to Cronenberg's career as Twin Peaks: The Return was to that of David Lynch. After the film's world premiere at the 2022 Cannes Film Festival, the cast and crew received a six-minute standing ovation, while at the AMC Metreon's opening weekend screening, six of 10 audience members left during the film's first 30 minutes. Available to rent on many services.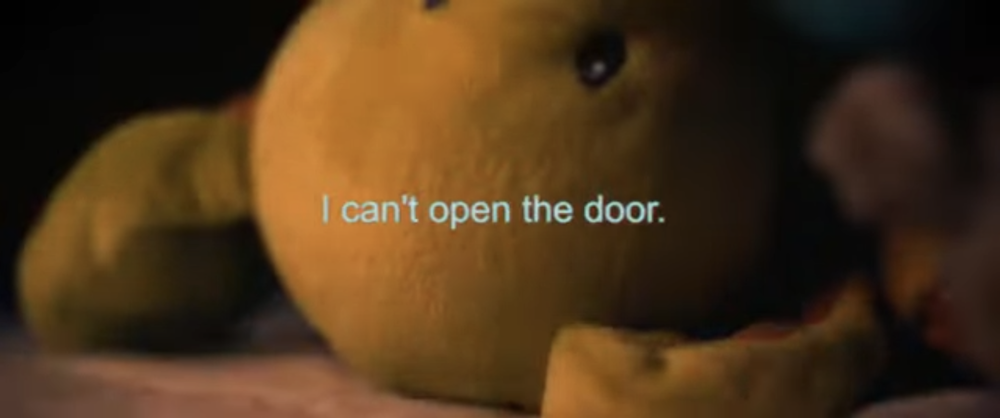 + Heck (Kyle Edward Ball, Canada, 2020)
No matter what your take was on Kyle Edward Ball's polarizing low-budget phenomenon Skinamarink (2022), I urge you to turn off all the lights and immerse yourself in his 29-minute predecessor, Heck. Delivering much more of a cohesive and consistent vision than Skinamarink, the film still traps his protagonist (and audience) in a terrifyingly abstract universe, complete with old cartoons and bone-chilling subtitles. This is exactly the kind of experimental horror film that makes me happy to be alive and leaves me salivating at whatever the director has in store for us next. Streaming for free on YouTube.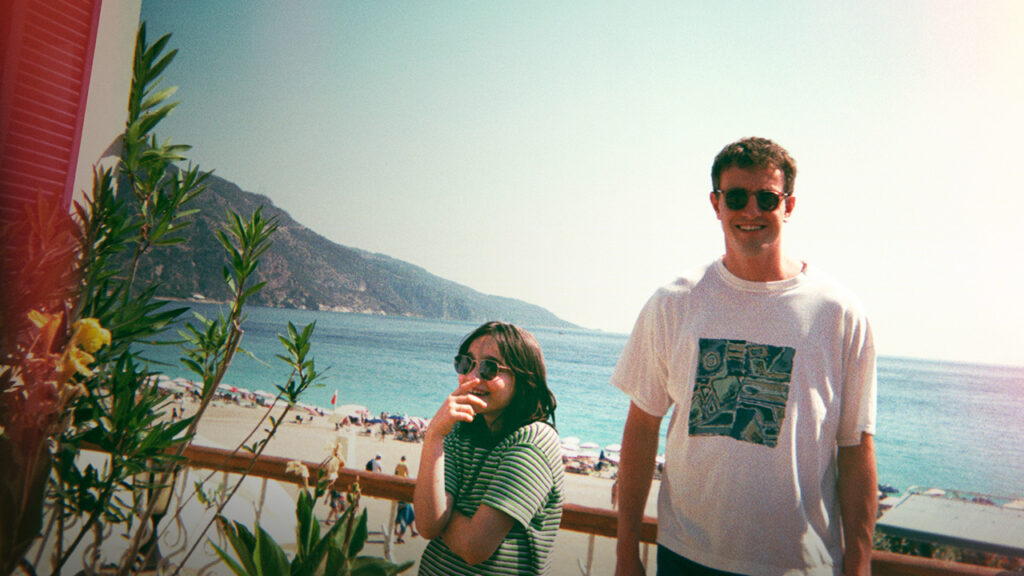 8. Aftersun (Charlotte Wells, UK/USA)
Charlotte Wells' heart-wrenching debut feature recalls Mike Mills' C'mon C'mon (2021), and follows a woman reminiscing about a childhood summer vacation to Turkey with her father. Paul Mescal and newcomer Frankie Corio are so touching together that you won't be able to take your eyes off of them. Wells called the project "emotionally autobiographical" and said she wanted to expose "a different period" in the relationship between a young dad and his daughter. Make sure to check out her powerful 11-minute debut Tuesday in preparation for this poignant portrait of childhood. The film won the "French Touch Prize of the Jury" at this past year's Cannes Film Festival, an award meant to honor acts of cinema that feature creativity and boldness. Available to rent on many services.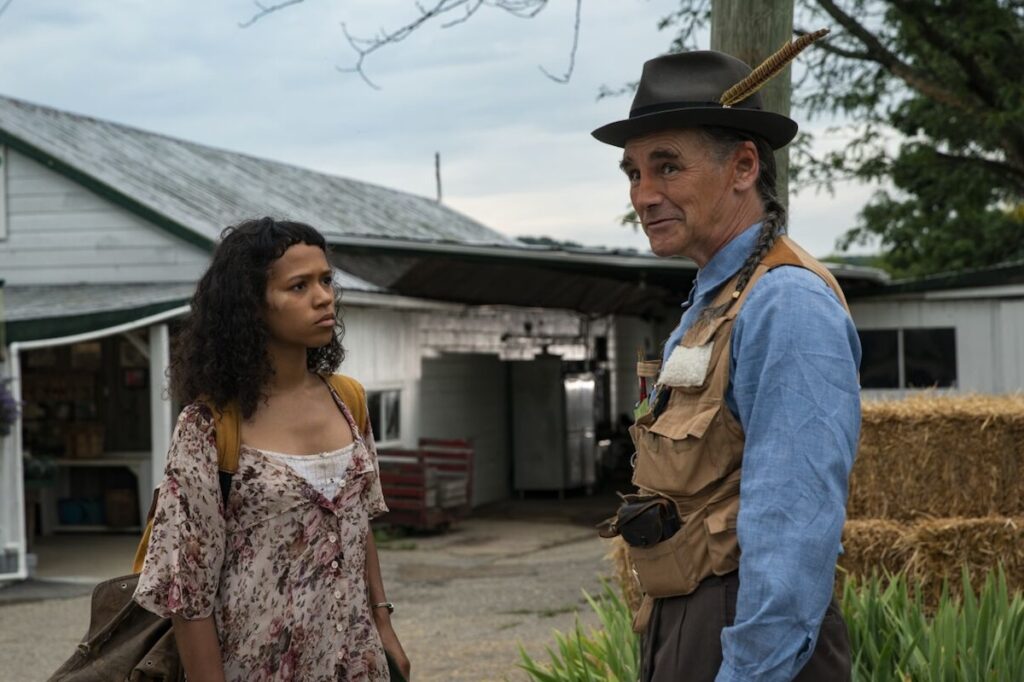 + Bones and All (Luca Guadagino, Italy/UK/US)
Luca Guadagnino's seventh feature is an earnestly poetic gore-fest that follows a pair of cannibalistic lovers as they pinball their way across 3,000 miles of Reagan-era America. Screenwriter David Kajganich, who was also behind the scripts for Guadagnino's A Bigger Splash (2015) and the reimagining of Dario Argento's Suspiria (2018), has conceived an allegorical trek that is simultaneously arousing and repulsive. The film features direct nods to Arthur Penn's Bonnie & Clyde (1967), Terrence Malick's Badlands (1973) and Oliver Stone's Natural Born Killers (1994). Academy Award voters should be ashamed for overlooking Mark Rylance's extraordinary performance as the eccentric hermit named Sully.
Newcomer Taylor Russell—of Trey Edward Shults' Waves (2019)—is an absolute revelation alongside golden child Timothée Chalamet. Throw in a bewitching musical score composed by Trent Reznor and Atticus Ross and this heart-wrenching look at trauma-bonding had me holding my breath all the way to the very last, blood-curdling sequence. The film received a 10-minute standing ovation and won the Silver Lion for best direction at this year's 79th Venice International Film Festival. Available to rent on many services.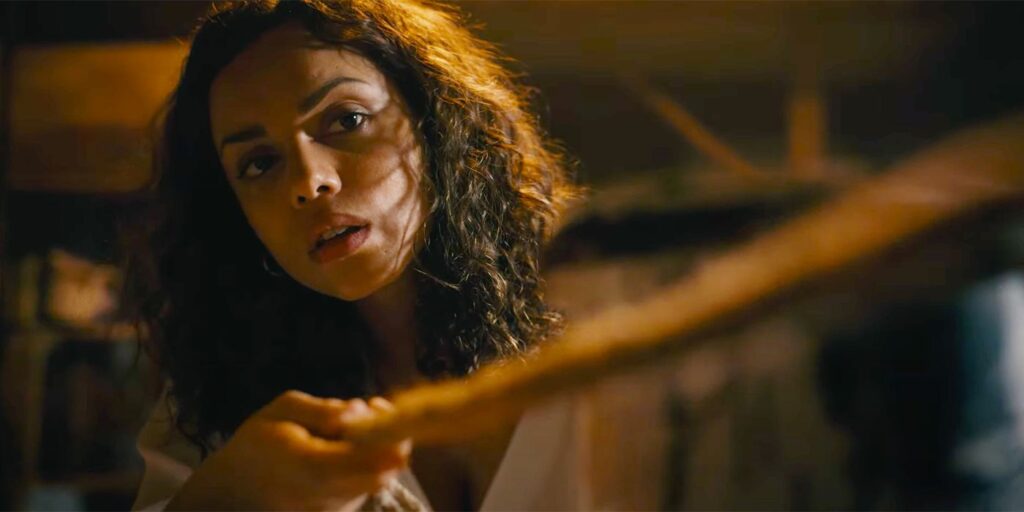 9. Barbarian (Zach Cregger, US) + Blonde (Andrew Dominik, US) + Men (Alex Garland, UK)
One may argue that each of these mean-spirited manifestos made some missteps in their massive attempts to dismantle misogyny, though I'll argue that they each mustered up some of the most mesmerizing moments of 2022. Also, anytime a filmmaker (Andrew Dominik) uses Sheryl Lee's devastating performance in David Lynch's Twin Peaks: Fire Walk with Me (1992) as an inspiration for their actors (Ana de Armas), one should take note. Available to rent on many services.
To be continued! Stay tuned for part two of Jesse Hawthorne Ficks' favorite movies of 2022 …