Dozens of visitors gazed and pointed at familiar faces in photographs during the opening reception of "The Haight-Ashbury Experience and the Pursuit of Happiness: The Photography of Herb Greene" (through May 28) at the Haight Street Art Center last Thursday evening.
The notable San Francisco photographer's work encapsulated the city's rock music scene during the 1960s. Greene's portraits defined the young and carefree generation's prelude to Woodstock and the eventually over-saturated hippie movement.
"To me the [definition of] the real, true hippie San Francisco stemmed from [the transition from] beatnik to hippie in 1965 to 1966, and then the Monterey Pop Festival," said attendee Lourdes Livingston. "After the Monterey Pop Festival everything got blown out."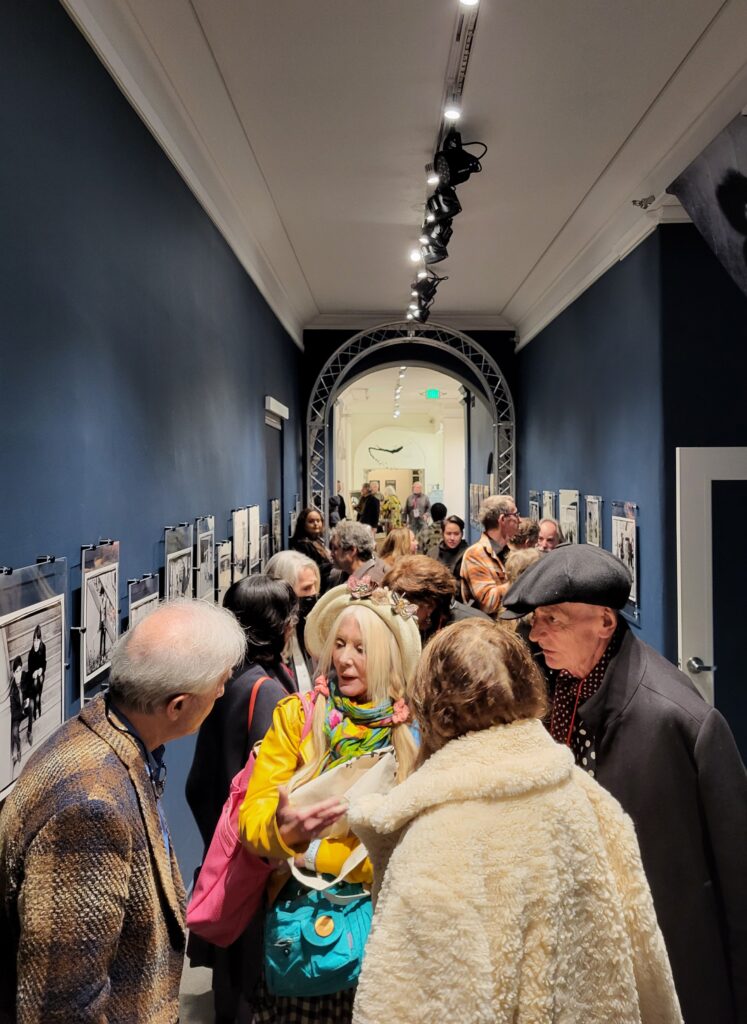 In fact, Greene's work documents a time in San Francisco rock history before the word "hippie" became a marketing gimmick used by companies to target young audiences. The exhibit takes attendees on a journey of the city, its people, and the simplicity of life during the era.
While living in Yuba City with his family, Greene took an art class in high school. He discovered he couldn't draw, and his teacher suggested photography. From that moment on, he was intrigued by the art form. He later studied photography at San Francisco City College, with one of the first big opportunities of his career coming when Doyle Phillips needed photos of bands for his local rock music publication I.D. Magazine.
"I was the guy with the long hair and the camera, so I got to do a pretty good number of bands," Greene told 48hills in a phone interview. Greene plans to visit from the East Coast in April, and a book of his photographs is in progress.
His portraits were even used as album art, such as on Jefferson Airplane's 1967 Surrealistic Pillow LP and The Grateful Dead's 1987 In the Dark, and were incorporated into vibrant concert posters and several books.
The Haight Street Art Center exhibit's opening reception began at 5:30pm, but ticketed attendees arrived even earlier, eager to catch their glimpse of Greene's influential career. Some of the event sponsors were Full Moon Farms and Humboldt Family Farms, who provided the goodie bags for the opening reception. Amoeba Music tapped DJ Earthquake to play records from local '60s rock bands, and his set echoed from speakers throughout the art center.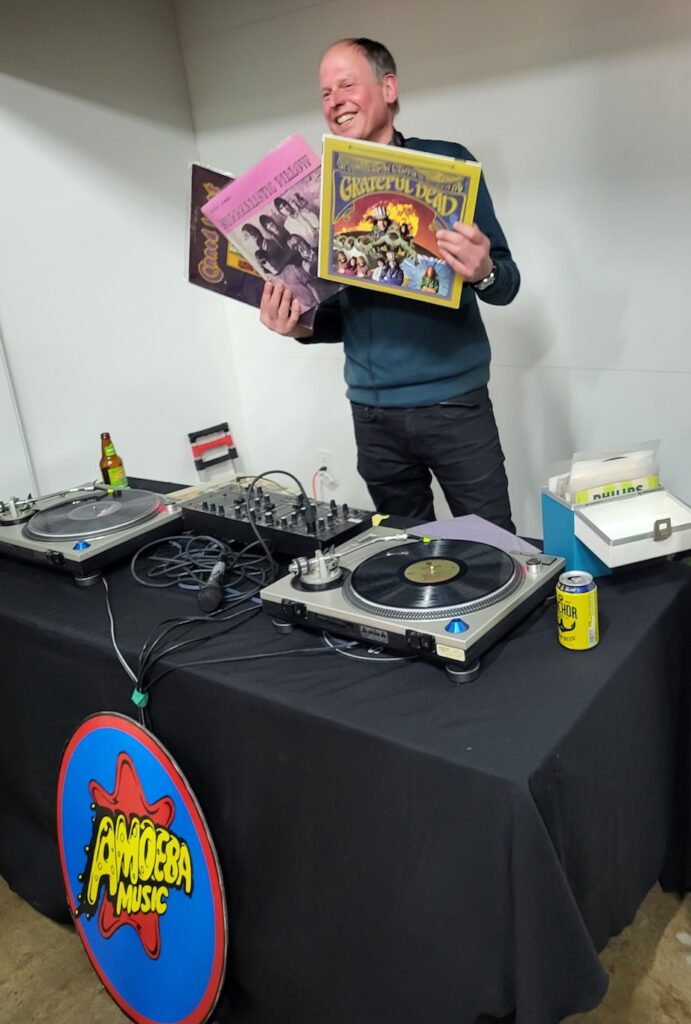 As attendees entered, they were greeted with a visual statement by the Queen of Acid Rock, Grace Slick, who saluted them with the flip of the bird. It is one of Greene's most recognized images, and captures the singer's audacious personality in front of the iconic wall of his Baker Street apartment in '66 that became the background for a variety of his legendary photographs. Slick was first photographed in front of the wall when she was in The Great Society band, and later during her Jefferson Airplane era.
"I took the wallpaper off the wall and there was a beautiful patina. Then my roommate put the hieroglyphs on it, and I wanted to kill him," Greene told 48hills on the phone. "But it all worked out pretty well, because it was perfect for the time."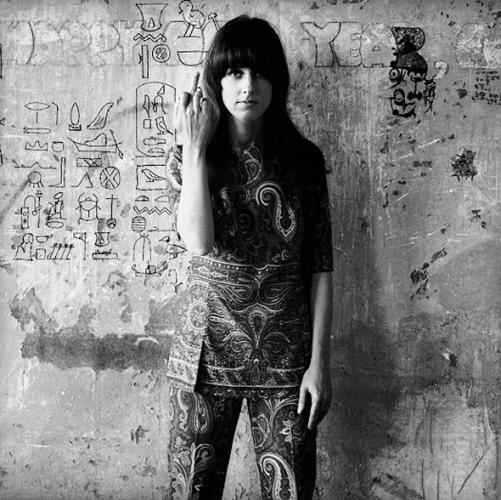 Attendees took selfies in front of a replica of the wall, or posed like one of the musicians while a professional photographer captured their portrait. The enthusiasm beamed from viewers' faces, like that of Lourdes Livingston, who grew up in San Francisco and was first introduced to the singer's growling vocals through her older siblings.
"I remember my sister telling me 'Oh my god, you won't believe where I went last night. I went to see the Jefferson Airplane,' and I asked her 'did you go to the airport?'" Livingston remembered. "And she said 'No, I went to the Fillmore Auditorium, and it was so cool because they had all these cool guys with long hair that ask you to dance, and it was like a total freeform thing, and everybody was happy.'"
It took weeks for curator Theron Kabrich to look through thousands of photographs in Greene's archives and choose which ones told the story of Haight-Ashbury and its people during the important time in history. Kabrich said the Greene's photographs present the innocence and kindness of some of their notorious subjects.
"The sincerity of that is really overwhelming because we live more now than in any other time in an insincere environment," Kabrich said. "Everybody's got this idea, this ambition to be things they think they should be. It's never about what you do, it's always about who you are."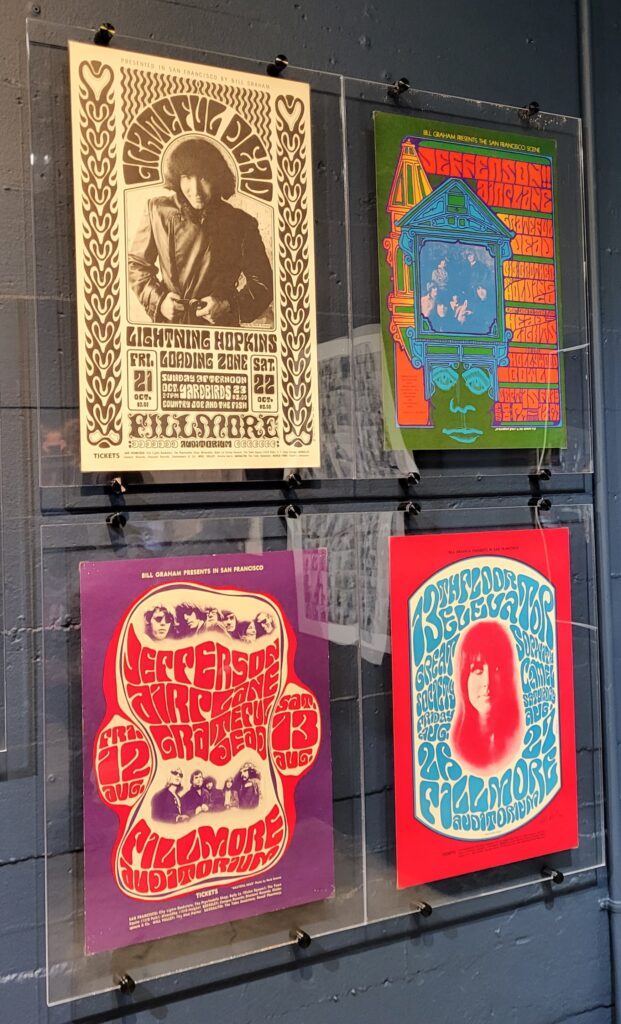 "The Haight Ashbury Experience and the Pursuit of Happiness" is a form of time travel. Greene's stories on film preserve the memories for those who lived through the era and wandered through the streets of San Francisco, while offering fragments of black and white mementos to those born decades later.
University of California Berkeley student Afton Okwu was surprised to see familiar faces like Jeff Beck, and Sly and the Family Stone presented in an approachable style.
"I usually see all these people when they are in shows, and screaming their heads off," Okwu said. "It's nice to see them in such a relaxed and casual state, because it does make them feel more like people and not icons."
Visitors to the show should not expect to see photos of rock stars on enormous stages, standing tall amidst beaming lights and screaming fans. Instead, they will encounter Greene's signature portraits of friends who eventually became icons of the rock and psychedelic music community. He captured the era's innocence of dancing nude, playing music for enjoyment rather than fame, and living the moment with friends.
"Even though the focus of the [exhibition] is all his photos of rock musicians, I think my favorite part is the section that is just of people on the street," Okwu said. "It feels like I'm also walking down the street. It's a time capsule, more than anything."
The retrospective exhibit "felt like a natural fit" for the Haight Street Art Center, said its executive director Kelly Harris. Greene was a part of the Haight-Ashbury community and he had access to the artists prior to being the famous stars we know today. More importantly, he was part of the scene and not an outsider looking in.
"Herbie's photos represent the essence of the 1960s. People can understand San Francisco culture [by looking at them] because the stories tell themselves, making it accessible and interesting to see," Harris said. "We're making the generational connection between Herb's photos and making sure his legacy lives on."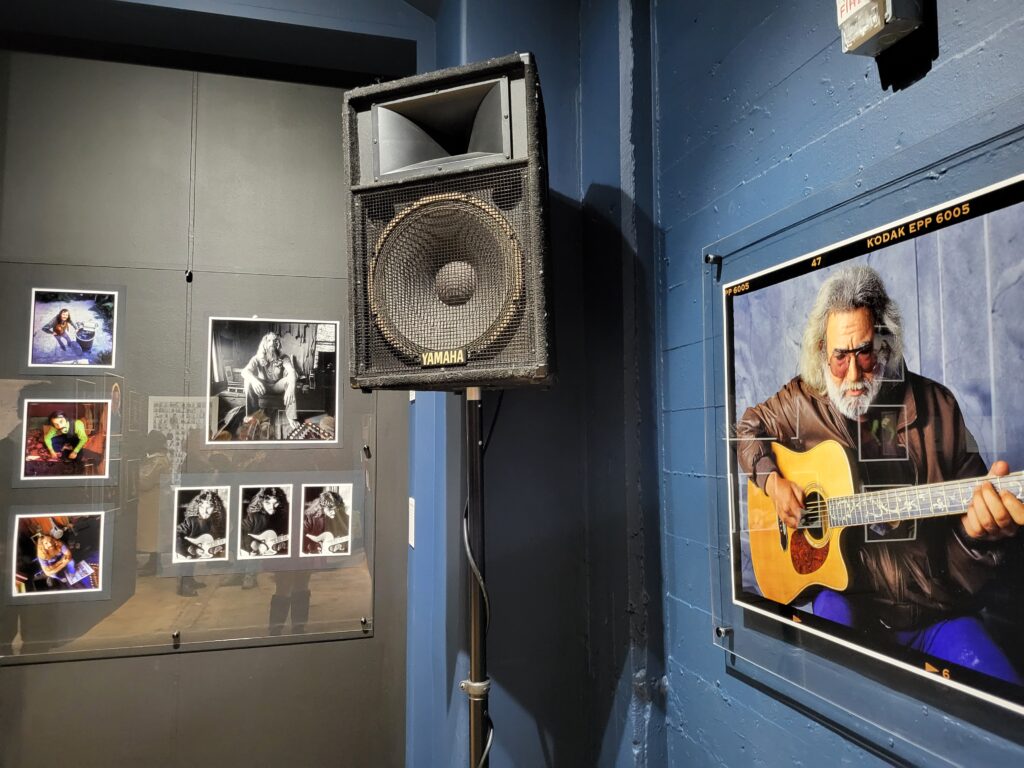 Colored photographs and large prints pulled attendees through each section of the exhibit. Upstairs they could screen print their own poster to take home as a souvenir. Signed prints of Janis Joplin, Jerry Garcia, the Grateful Dead, and Grace Slick were available for purchase at the Art Center's store, as well as the custom exhibition poster designed by artist Stanley Mouse.
One of the attendees was Rudi Colombini, a singer-songwriter who has been a part of Bay Area tribute band The Unauthorized Rolling Stones for nearly 25 years. The music of the '60s was ingrained in him while growing up in North Beach, and is still a part of his life today. This was the first time he had seen Greene's work, and was finding it to be rich in musical expression and a familiarity of place.
"The beauty of the '60s and '70s was the music," Colombini said. "[It] was really important—and the music was also really, really good."
Livingston considers Greene to be a key documentarian of the era of San Francisco rock bands that ran prior to the Altamont concert and Woodstock ending its simple joys.
"I think Herb Greene was a tremendous photographer in terms of composition, storytelling, and subject matter," Livingston said. "This [exhibition] really encapsulates a pure, sweet time that I remember as a kid going to Golden Gate Park, and going to those Saturday concerts that Bill Graham would produce at Speedway Meadows."
Even if at first, '60s counterculture seems like a distant past, one leaves the "Photography of Herb Greene" with a new understanding of the subjects captured through his camera lens. The familiar faces you saw on album covers or rock posters have become intimate, and you feel like you know them personally.
Greene hopes visitors will have fun looking at the displays. After all, that titular pursuit of happiness truly is a theme that runs through the exhibition.
"[I hope attendees] are just there for a good time," he said. "Seeing people keep smiling is all I care about."
THE PHOTOGRAPHY OF HERB GREEN runs through May 28. The Haight Street Art Center, SF. More info here.