It's absolutely annoying that I have never made it to New Orleans, which has become a Bohemian capital of late (although housing prices are skyrocketing there as well). One day I will rectify this horrible oversight, but I can still enjoy a NOLA treat once in a while to feel like I'm edging toward buying a plane ticket, right?
On Friday, I hit up the brand-spanking-new—and cute as the proverbial button—Sandy's Muffulettas in Upper Haight, to taste their authentic, traditional New Orleans sandwiches. The place was hopping with a very cute crowd in the late afternoon, and the muffs were flying. What is a muffuletta? It's a classic sandwich that consists of a large, flat bread (cut from a big round that's been sprinkled with sesame seeds), here stacked with pistachio-less mortadella, prosciutto, soppressata, provolone, spicy olive spread, and Duke's mayo.
The sandwiches looked delightful, but you definitely have to be a mayonnaise and olive person to dig in. These are very different from the Italian muffalettas—note the spelling difference, perhaps—that you can get at, say, Molinari's in North Beach, which are much more on the vinegary-meaty side of things. At Sandy's, there's a veggie version with mushrooms, and a sausage sandwich they are rolling out that I can't wait to try. A "1/8" sandwich is plenty and runs you $14. Top it off with some herby slaw, Zapps Voodoo Chips, and Dr. Brown's Cel-Ray Tonic. Stellar.
In any case, if you are looking for a yummy excuse to visit Upper Haight (lots of changes there since the pandemic, and it's nice to see tourist throngs), get your hands on one of these.
EVENTS OF NOTE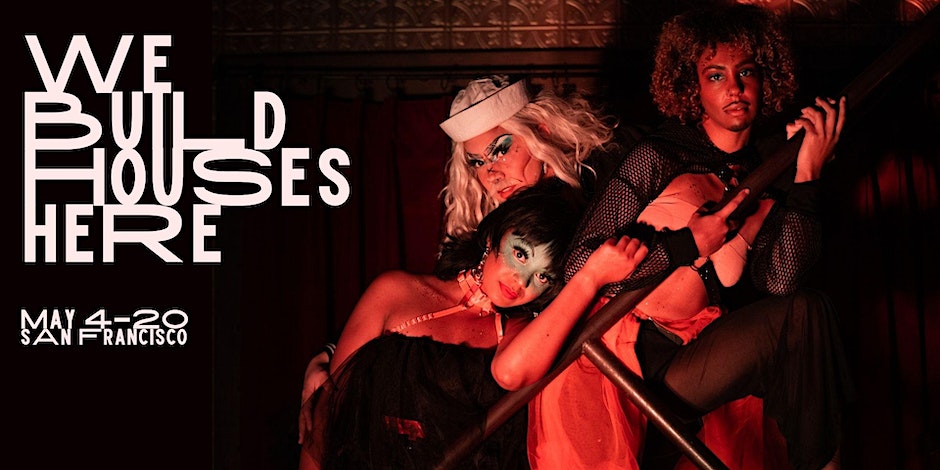 THU/4-MAY 20: WE BUILD HOUSES HERE The Detour theater company presents an immersive theater experience that's all-too-relevant in the midst of San Francisco's ongoing housing affordability/landlord greed crisis, telling the tale of a band of queer artists shipwrecked at Club Oasis, looking for a new home. Oasis, SF. More info here.
FRI/5: RED BULL DANCE YOUR STYLE Dance battles are back, and this epic showdown brings hip-hop flair, turf dance soul, and funky house spirit to Frank H. Ogawa Plaza, where you get to choose which local crew goes to the finals in Chicago. Yes, it is sponsored by the energy drink, so there are big prizes at stake! 6pm-10pm, Frank H. Ogawa Plaza, Oakland. More info here.
FRI/5: THE BLESSED MADONNA Ma'am from Chicago knows how to bring down a house with her ace DJ skills and a deep techno/house crate that can't be beat. The Stud DJs and Dark Entries Records are providing support for what's sure to be a banger. 10pm-3am, 1015 Folsom, SF. More info here.
FRI/5: A CLUB CALLED RHONDA OK if you are into great gay dance music you will need to club hop between Blessed Madonna (see above) and this star-packed wallop, featuring DJs Carry Nation (love them!), Juanita More, and Steve Fabus. 9:30pm-3:30am, Great Northern, SF. More info here.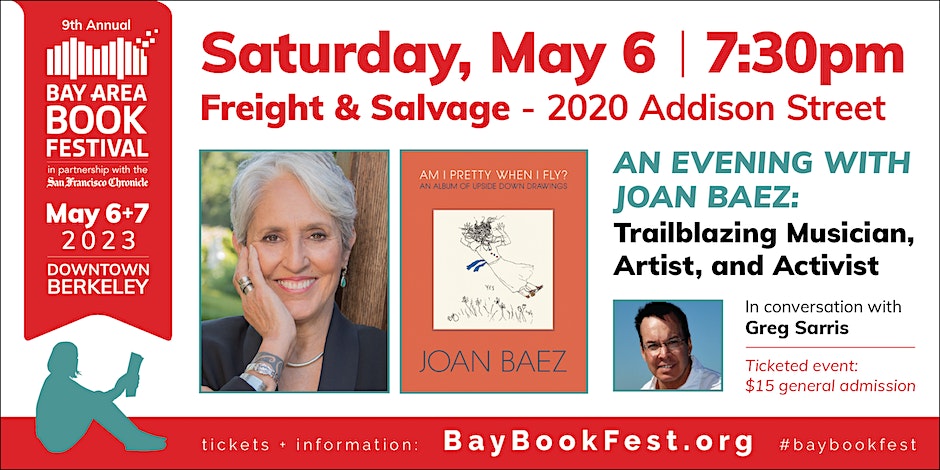 SAT/6: AN EVENING WITH JOAN BAEZ It's hard to overstate the love the Bay Area has for this iconic folk musician and activist, who has been bringing urgent issues to national attention since 1959. Join her for the launch of her latest book, "Am I Pretty When I Fly?" at the Bay Area Book Festival. 7:30pm-9pm, Freight & Salvage, Berkeley. More info here.
SAT/6: VELVET It's an unprecedented meeting of queer Burning Man camps to produce a giant party, with Comfort & Joy, Electroluxx, Juanita MORE!, Polyglamorous, GlamCocks, Gender Blender, Something Queer, Gemini, BAAAHS, Mystopia, Bad Asstronauts, and Provocateur bringing the playa to Dogpatch. 9pm-4am, Midway, SF. More info here.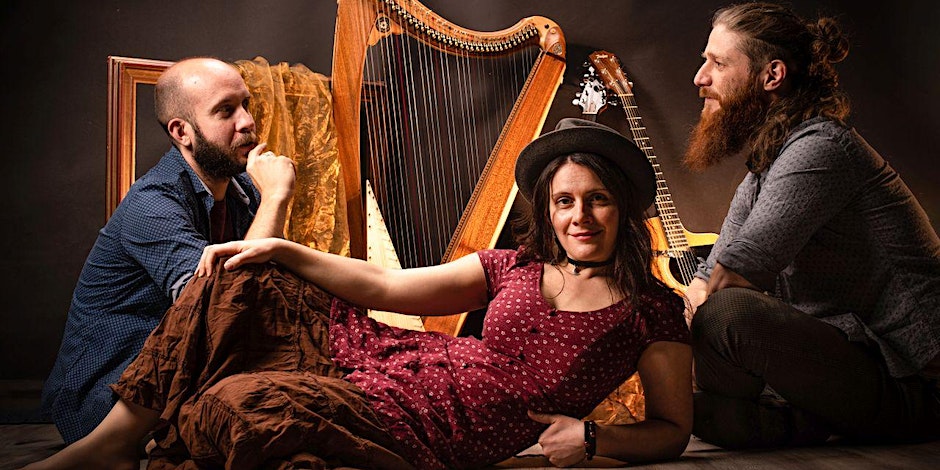 SAT/6: ENSEMBLE SANGINETO Take a tour through Italy's many musical traditions as Ensemble Sangineto presents "Songs and Enchantments from the Alps to the Mediterranean Sea." The trio specializes in Italian folk songs, melded with Irish, French, and Scottish influences. 7:30-8:45, Red Poppy Art House, SF. More info here.
SAT/6: INNERSPACE: UNDERCURRENTS CounterPulse's annual Gala Benefit is a hoot, and the (more affordable) afterparty is a benefit for the Stud to return! "The category is cosmic sea creatures, intergalactic swimsuits, black water rafting, cenotes in space eleganza. Come in your best scuba gear or break out those crab claws you've been dying to try on. They say we've only explored 5% of the ocean floor, well now it's your turn to show us what else is lurking down there!" Dive in, say I. 7pm-late, Coiunterpulse, SF. More info here.
SAT/6: "SUBSCRIPTION TO MISCHIEF: GRAFFITI ZINES OF THE 1990s" OPENING PARTY Incredibly excited about this one. "During the 1990s, as graffiti became increasingly criminalized, writers found another way to show their work: by using photocopiers and personal computers to print small-run zines that reached audiences far beyond their own cities. Independent graffiti publications became highly coveted, gave writers a place to document their culture and moment. 12oz Prophet, Can Control, Graphic Scenes & X-plicit Language, and IGTimes are among the groundbreaking publications featured in the exhibition." 5:30pm-9pm, Letterform Archive, SF. More info here.
SUN/7: YUNG BAE Summertime Radness parties are back, filling the Phoenix Hotel's poolside patio with golden tunes and a sparkling crowd. Disco-riffic DJ Yung Bae will have you breaking in your dancing sandals as he headlines the series and splashes you with gold. 1pm, Phoenix Hotel, SF. More info here.
WED/10: BOMSORI The young South Korean classical violinist—the first Asian woman violinist to sign an exclusive contract with Deutsche Grammophon as a star player—makes her recital debut at the SF Symphony, playing Debussy, Sibelius, and Wieniawski. 7:30pm, Davies Symphony Hall, SF. More info here.