The party needs to be for everyone, or else it's not that great of a party. All too often, disabled community members have to sit it out when it comes to nightlife that isn't designed with the disabled in mind—whether that's due to strobe lights that wreck havoc on people with specific sensory needs, a lack of seating that's not relegated to the outer realms of the action, or safety guidelines that leave immunocompromised folks out to dry in a continuing pandemic-situation.
Happily, Crip Ecstasy is here to show us how it could be done. The event, founded by Octavia Hingle, will take over Counterpulse on Sat/3 for a joyful experience that centers the needs of disabled party animals. From a detailed flyer that clearly lists accessibility information to a stock of earplugs to "access doulas"—don't worry, we're going to get all the way into the term in case you're unfamiliar—the event promises to be a good-ass time for all creatures of the night. And even though this Crip Ecstasy is a one-night affair, in an ideal world it will serve as a wake-up call to promoters who want to welcome disabled partiers to their soirees but don't know where to start.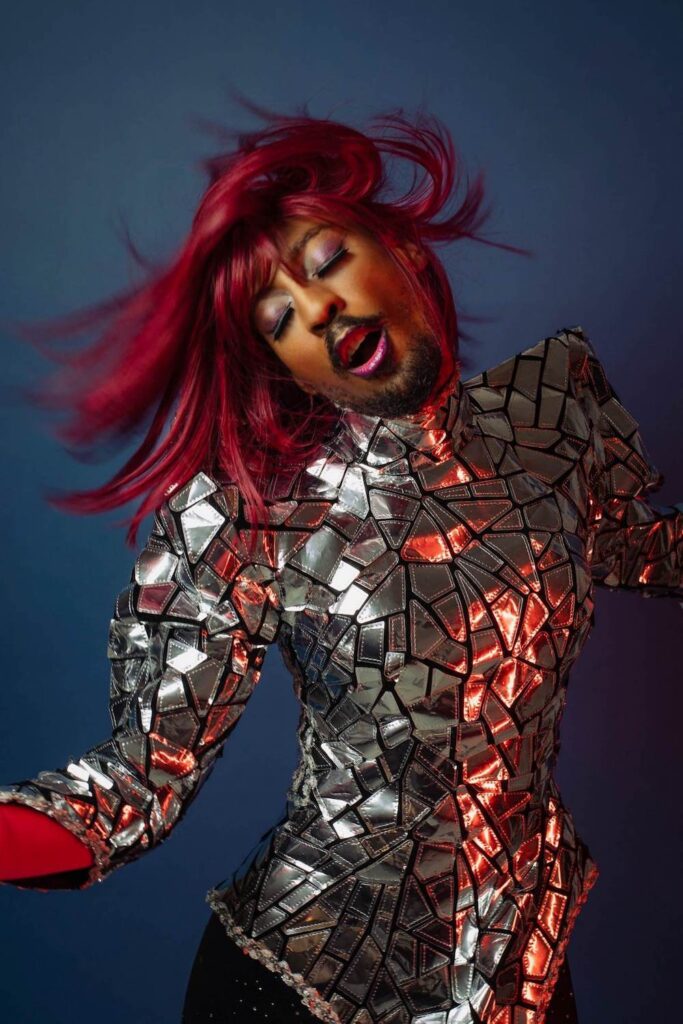 We chatted via email with Hingle. They graciously took the time to pen some responses about the inspiration for the project they received from other essential accessibility-focused nightlife collectives, the communal planning process that went into Crip Ecstasy—and tips for the non-disabled on how to make it clear that you value the folks with accessibility needs in one's own orbit.
48HILLS Octavia, tell us about your background in nightlife. When did you first start going out? What have been your favorite party spaces? What roles have you played in them?
OCTAVIA HINGLE I first got into nightlife when I was in college in Vermont, and started going to parties in NYC during school breaks. Being queer kids isolated in a rural location, my friends and I were inspired to start our own events with music we heard in the clubs. I majored in dance, and incorporated nightlife choreography into my academic research, including pop-up performances at house parties, and an immersive nightlife installation that prophesied networks of apocalyptic survival in an underground world of biological mutation. At the end of the choreographed presentation, audience members were invited on stage for a series of high-energy aerobic exercises that evolved into a club night of euphoric abandon.
When I moved back to my hometown in the East Bay, I was welcomed into the incredibly rich nightlife community here—some of my favorite parties included underground raves that felt more autonomous than corporate clubs, as well as parties hosted by collectives like Club Chai, Discwoman, and The Stud. But as my mobility limitations increased, it became more and more difficult to go out as much as I wanted, which inspired me to build nightlife spaces that prioritize accessibility from the ground up.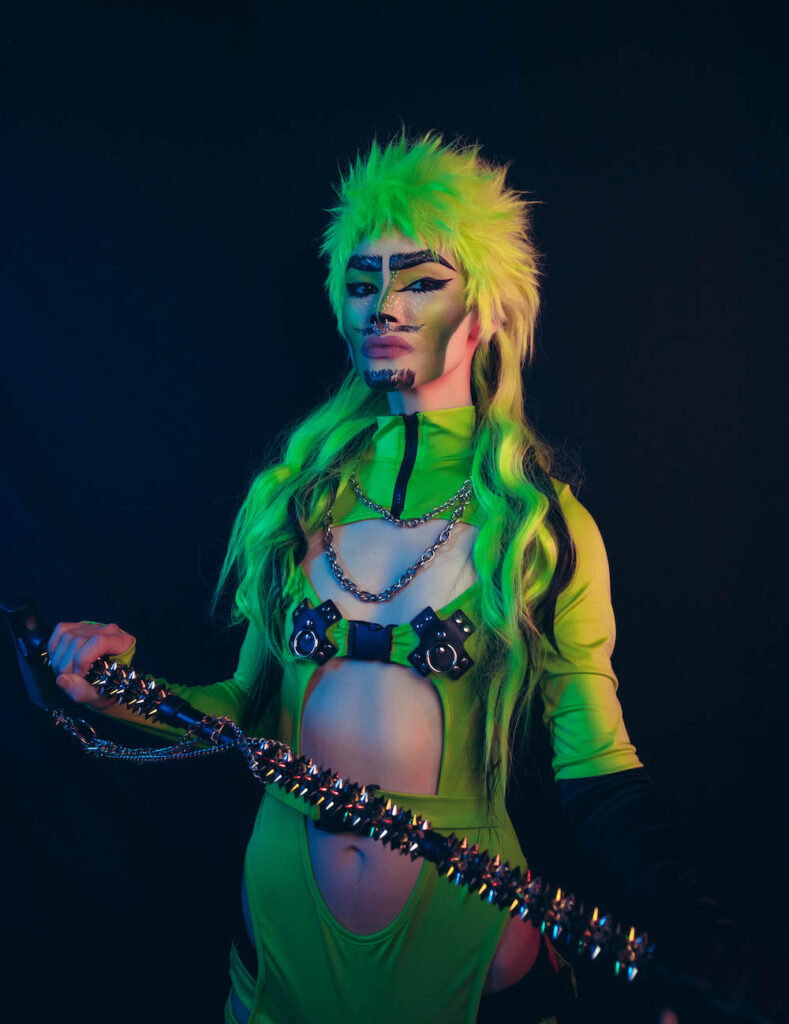 48HILLS I'd love to know a little bit about the planning for Crip Ecstasy, and who was involved in its visioning process.
OCTAVIA HINGLE Initially inspired by accessibility-focused nightlife events like Toronto's Crip Rave and the online Remote Access Collective, I've been wanting to organize this party since early on in the pandemic. I pitched the idea to different residency programs and funders until I received a grant from San Francisco's Dancer's Group that planted the seed to bring the event into existence. From there, I applied for Counterpulse's Co-Production program, put out an open call on social media to seek collaborators, and reached out to friends in the disability arts community. I'm grateful that so many fantasic folks expressed interest in being involved, and we were able to put together lineup of talented individuals that represent the rich tapestry of disability experience. We have some wonderful non-disabled collaborators as well, who are offering their skills towards projection design and access technology for the event.
Putting together an accessible nightlife installation takes a lot of work, and many disabled and non-disabled folks have offered support in many ways in order to make things happen. From friends helping me load day beds and seating into a storage unit, to artists seeking plant sponsorships and donations for the party's "chillout" space, it has really been a community effort.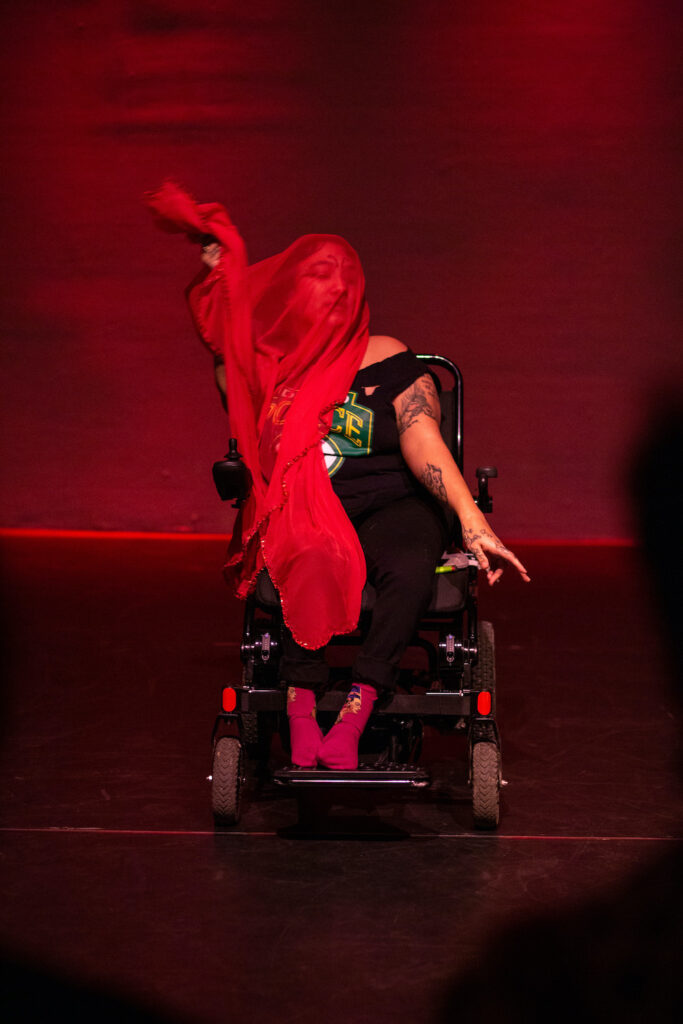 48HILLS The In Dance article you wrote about the road that led you to organize Crip Ecstasy is so beautiful. I was struck by the idea of an "access doula" who works to ensure that in-the-moment needs of party attendees are being met. Have you seen access doulas employed in other nightlife spaces? What kind of training do think they require to do the work? Do you think door staff, security, or bar staff could serve this role in bars and clubs, or is it a position that needs to be filled separately?
OCTVIA ROSE HINGLE That's a great question! I was inspired by the idea of access doulas from Remote Access Collective, spearheaded by Critical Design Lab and Kevin Gotkin, which throws virtual parties on Zoom for the queer, disabled community. In the Zoom rooms for these events, Access Doulas are available to assist attendees with whatever is needed—helping folks navigate audio description channels and closed captioning, as well answering any questions that may come up. I've seen examples of access doulas be used for in-person engagements as well, although I've personally never attended an event offering this accommodation.
At Crip Ecstasy, access doulas will help ensure that pathways are clear for wheelchair users to travel across the dance floor, assist Blind and low-vision folks in navigating the space, and orient party-goers to the different access features and masking policies for the event. While door, security, and bar staff can certainly help in these roles, I think having individuals whose sole job it is to facilitate access can really help ensure everyone's needs are being met. Oftentimes security and bar staff are pulled into many different directions at once, and disabled attendees have to work harder to advocate for themselves as they maneuver the space.
To prepare for the event, we'll have an orientation with the access doulas to go over different access needs patrons may have, and scenarios we might find ourselves in, to figure out how best to support folks in the moment. There is always more to learn, and I look forward to figuring out how to specify and hone these roles for future parties and club nights.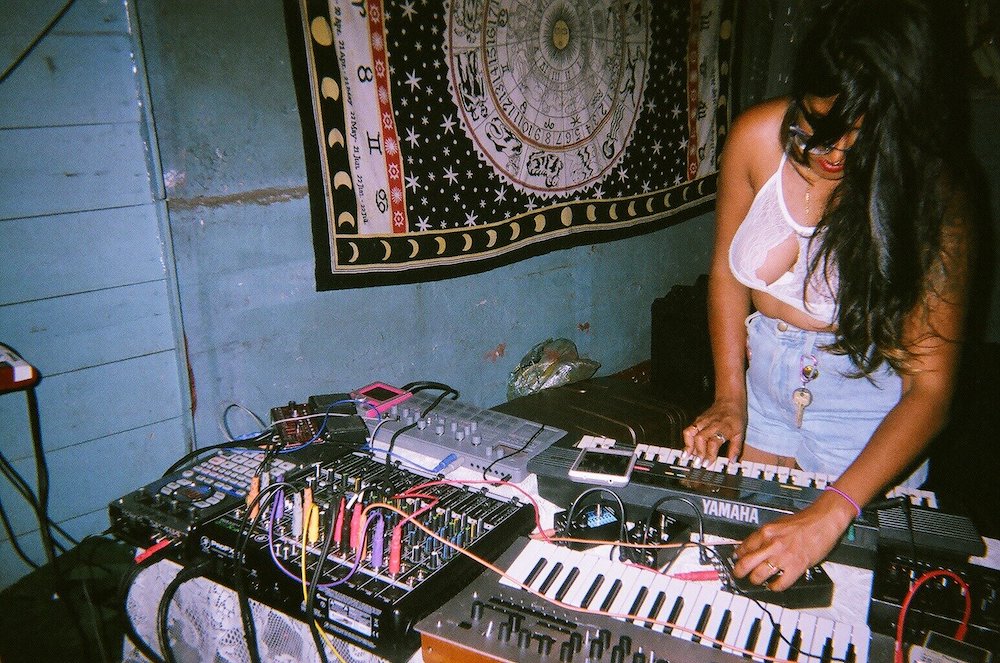 48HILLS There's so much that nightlife spaces can do to make their spaces more accessible and enjoyable for people with disabilities. What are some of the fixes that bars and club could carry out that would make the most difference?
OCTAVIA HINGLE Another great question. 🙂 Besides making sure that venues are ADA compliant and have accessible restrooms, having seating options available throughout the space (not just on the outskirts) can be really helpful for anyone who may need to sit down for some time to dance and enjoy the music. Oftentimes the only seating available is away from the center of the party, which can make folks with mobility access needs feel left out or pushed to the side. Organizing events that require masking can be really beneficial for immuncompromised folks who may be unable to attend otherwise. Providing earplugs and masks is a great service for all. Parties without strobes, flashing lights, and fog machines can be really important for folks with sensory needs. Drag nights with ASL interpretation and/or audio description can be great for people in the D/deaf, hard-of-hearing, Blind and low-vision communities. And regardless of what access features are or aren't available, listing accessibility info on event descriptions, fliers, and websites can go a long way to help disabled prepare for a night out.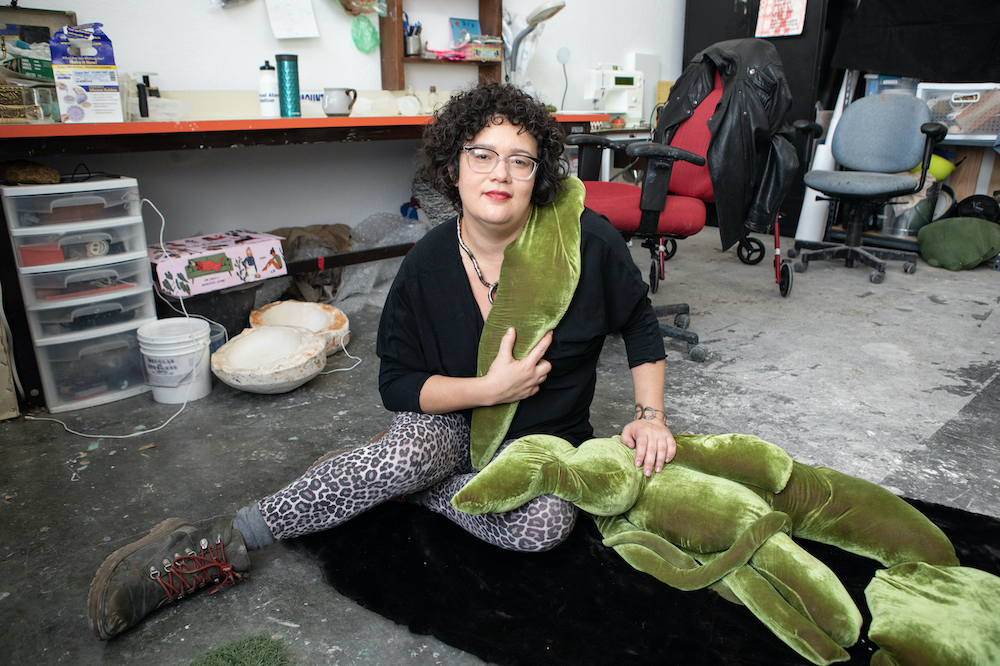 48HILLS What are some basic guidelines that non-disabled nightlife denizens (like, attendees of parties) can keep in mind to make the experience of their disabled community members more just, safe, and fun?
OCTAVIA HINGLE Being aware of your surroundings and keeping a lookout for those who might need more room to travel through the space, take a seat, or move to the front can be really beneficial. Remembering consent and refraining from touching folks' mobility devices or bodies without explicit permission is important. Checking in with friends ahead of an event about their access needs can make navigating access during the event a lot easier. Above all, being a decent human being and showing respect to fellow partygoers, regardless of their identities, will make an event more enjoyable for all!
CRIP ECSTASY Sat/3, 8pm-midnight. Counterpulse, SF. Tickets and more info here.