Sup. Rafael Mandelman asked for a three-week delay on the final Castro Theater vote today because Sup. Catherine Stefani was absent to take care of her ailing father, an indication that the vote will be close and that Stefani may be the swing.
If Mandelman, who is against landmarking the existing seats and raked floor, had six solid votes, he most likely would not have sought a delay.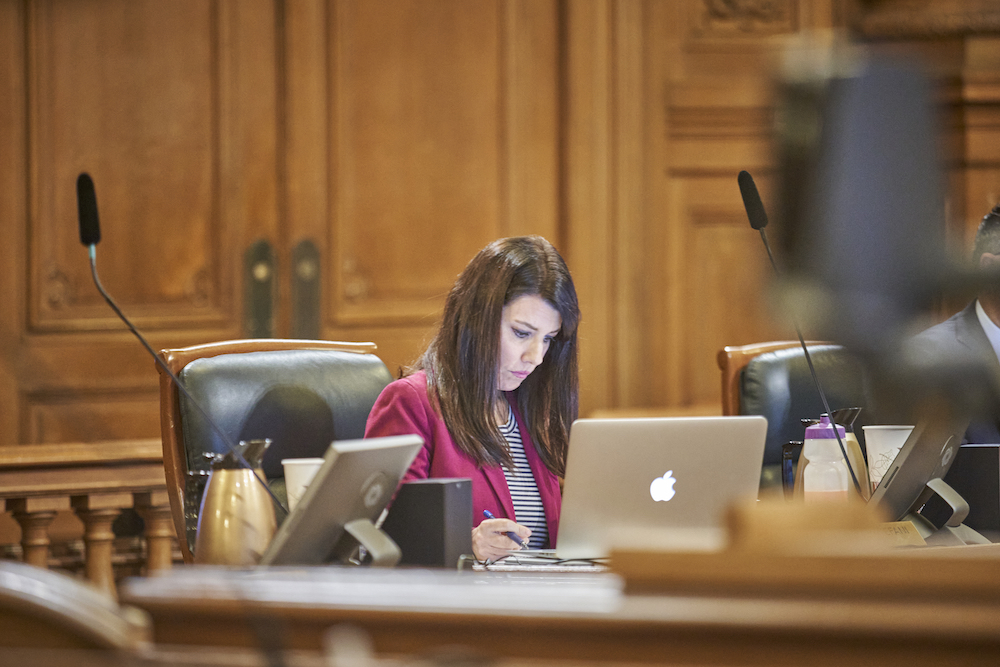 At this point, five supes are in favor of the current landmarking plan: Connie Chan, Aaron Peskin, Dean Preston, Hillary Ronen, and Shamann Walton.
Sup. Myrna Melgar dissented in committee, so she's on the side of Mandelman. Matt Dorsey and Joel Engardio have not made public statements on the issue. Ahsha Safai and Stefani are the wild cards here.
So the lobbying will continue over the next three weeks.
Mandelman told me that "there would not have been six votes for any action today." That means he couldn't see six voting with Peskin and Preston, or six voting with him.
Melgar will not be there next week, and the boards doesn't meet Memorial Day week, so the final vote can't come before June 6.
It will be pretty wild if the future of the Castro theater is decided by the supervisor from the Marina.