Mayor Breed announced plans today to fund more shelter for unhoused San Franciscans. She didn't say where that funding will be coming from. 
The Coalition on Homelessness supports the plans to replace and continue the announced 594 beds, not just for two years but permanently—but vehemently opposes that same plan to pay for these adult beds by gutting housing for homeless youth and families in Prop C.
Voters passed Prop C in 2018, and it was held up in court for two years.  It generates approximately $300 million a year, and half the funds must go to housing and 25 percent to behavioral health.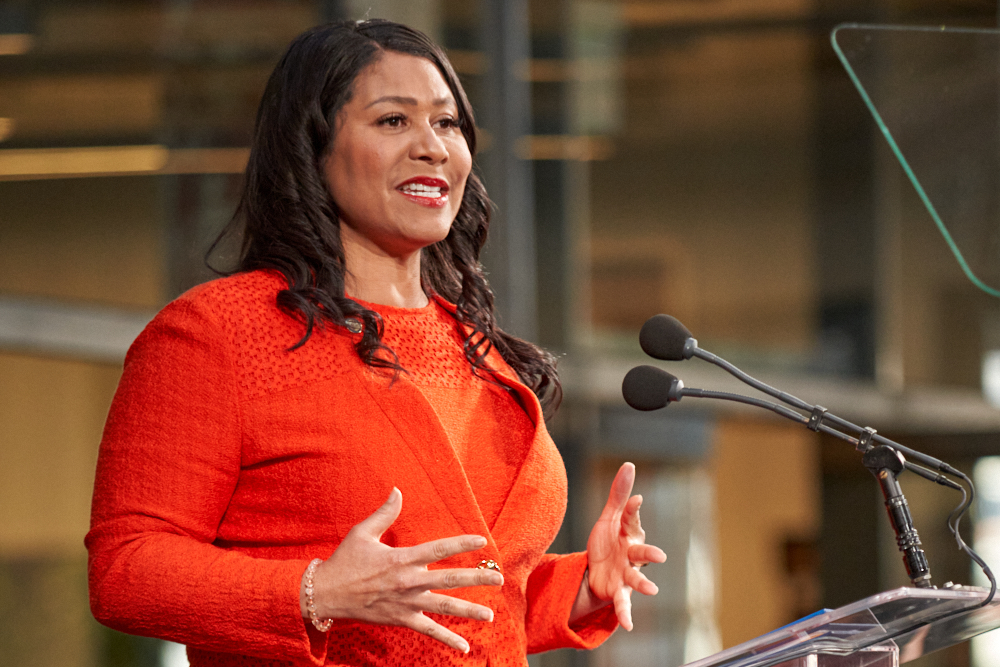 Of the housing funds, the intention was to ensure families and youth experiencing homelessness were no longer ignored, so 20 percent of the housing funds are allocated to youth and 25 percent to homeless families. The total annual funds set aside for housing for these populations is roughly $67 million.
In what can only be called cruel, the mayor is proposing to use $40 million in existing Prop C funds, taken out of the housing category for transitional youth and families, and $20 million in future Prop. C revenue meant for TAY and families housing for the next two years.
There is no permanent funding source secured for those shelter beds. Every $20 million cut from the fund for shelter is equivalent to more than 650 permanent housing slots for families and at-risk youth.
The Prop. C fund is overseen by the Our City Our Home Oversight Committee in the Controller's Office. The mayor's plan to gut family and TAY housing funds was not presented to the oversight body.
The Mayor's office did not consult with that committee, and decided to use TAY and family allocated funds to pay for the adult shelter and homeless prevention.
According to Miguel Carrera, formerly homeless organizer at the Coalition on Homelessness, "The mayor of San Francisco can and should fund all of these items without pitting homeless children and youth against homeless adults. The city has a $14 billion dollar budget. This $40 million is a fraction of that budget. The budget priorities are inequitable when the mayor finds funding for a $300 million raise to the Police Department, but for homeless adults chooses to take this considerably smaller amount of funding from children."
The mayor is justifying the use of the Prop. C funds by saying there are extra dollars given the new state funds from the Homekey program. However, the investment plan for housing already considered that funding would be matched by Homekey, and single adult housing was also matched by Homekey. Prop. C was never meant to provide comprehensive funds necessary to address homelessness, but was meant to be additive to state, federal and local funds.
According to Leticia Grijalva, a formerly homeless mom:
We need support for many people who need decent and permanent housing. We don't want to be a public charge but sometimes the need is great. Having support from our government is our last hope.  Many of our children have to watch their parents struggle to keep them in housing many of the times making them think of quitting school to support their family. 
Prop C was deliberately designed with these inequities in mind. We cannot solve homelessness if we continue to force poor families and youth to experience homelessness.    
Last year, just one provider, Compass Family, had requests for shelter from 6,000 different family members in San Francisco, and more than 50 percent were African American. Only 14 percent of the city's homeless housing units are for families with children.
On any given night in San Francisco, more than 1,100 youth are experiencing homelessness, and more than half are African American.
Almost half of homeless youth identify as LGBTQ.
The events of early childhood can affect us for a lifetime. Homeless children are five times more likely than their peers to become homeless as adults.
Homelessness among children has also been found to have a negative impact on education, with lower academic achievement, and disrupted schooling due to higher absenteeism. Less than half of homeless children nationwide met state proficiency requirements in reading, math, and science.
Jennifer Friedenbach is executive director of the Coalition on Homelessness.