Happy Pride 2023! In a time of such political discord with the GOP trying to take as many rights away from our Rainbow Family as possible for political gain, it is more important than ever to get out there and express yourself during Pride!
Coming out to your friends and family is one of the most political things you can do. Once they know someone who is gay, bisexual, transgender, or gender fluid, it is hopefully easier for them to get over their prejudices. 
Another thing: As you put together your glitter unicorn rainbow Pride outfit, it is important to create a Cannabis Pride Pack to take with you for a busy day of parades, protests, parties, meetings, sporting events, and hookups.
First off, pack sunblock and water. Stay hydrated and don't burn! Even when it is cloudy. I also recommend a pack of rolling papers, a grinder, and a pipe, just in case. You never know when these will come in handy.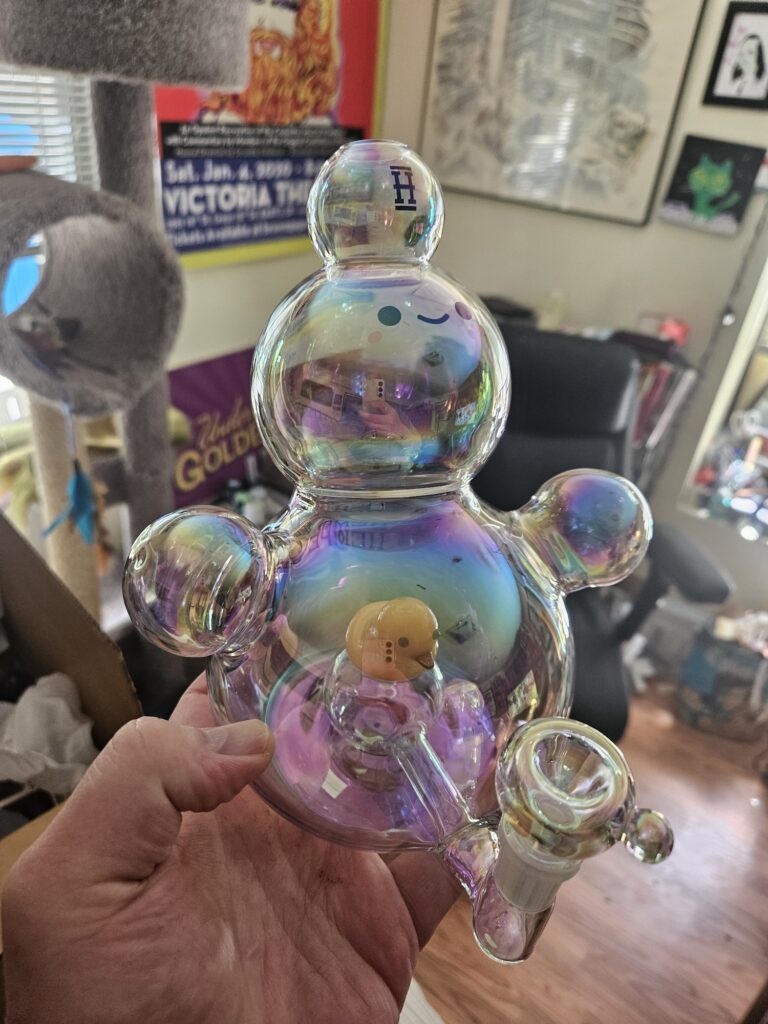 If you are looking for a new pipe or bong, I recommend Hemper which specializes in all those things along with ways to keep them clean. You can order just an item or subscribe to one of their box services. I got a wonderful Bubble Bong from them and a pipe. They work great and are well designed and cute.
A pre-roll pack is essential for your Pride Pack. Nowadays, there are all sizes of joints to choose from. The big fad right now is shorty or mini joints that last about 8 puffs, and they are gone. Perfect for a quick solo smoke or to share with a friend. Then you can pop back into the party, movie, bar or whatever.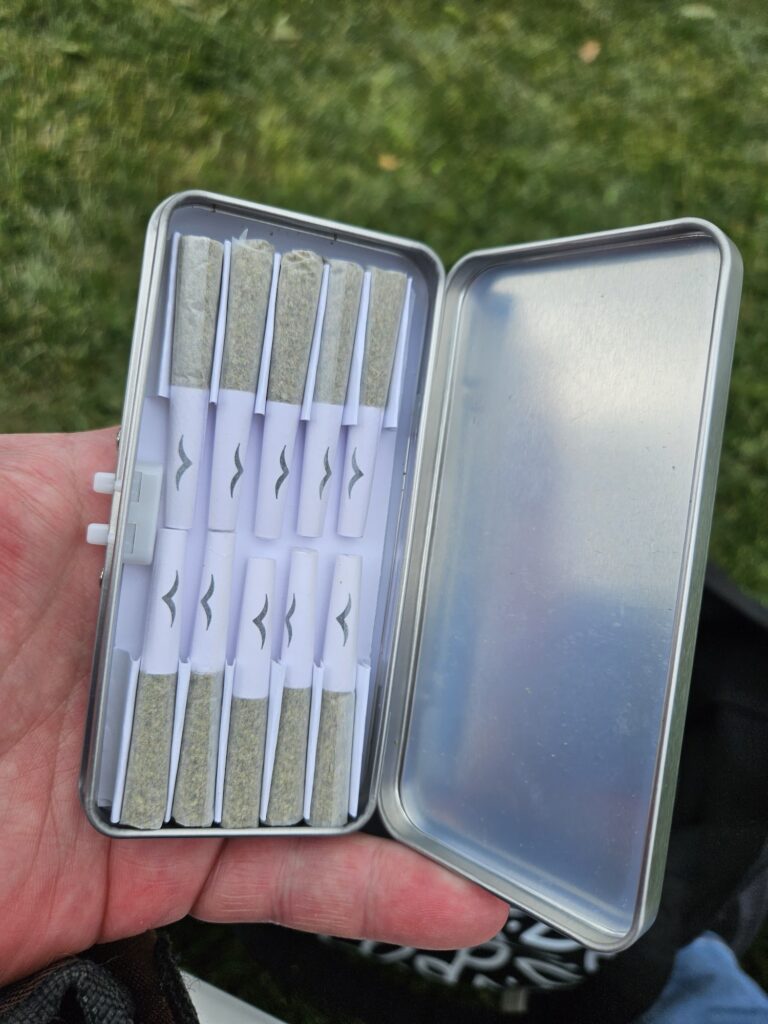 I'm a big fan of Jetty Extracts' new 10-pack of mini-joints. I like the design of the tin and their solventless, cold water hash. The tin of Apple Fritter (Sativa, 30%THC) I tried was excellent. Highly recommended!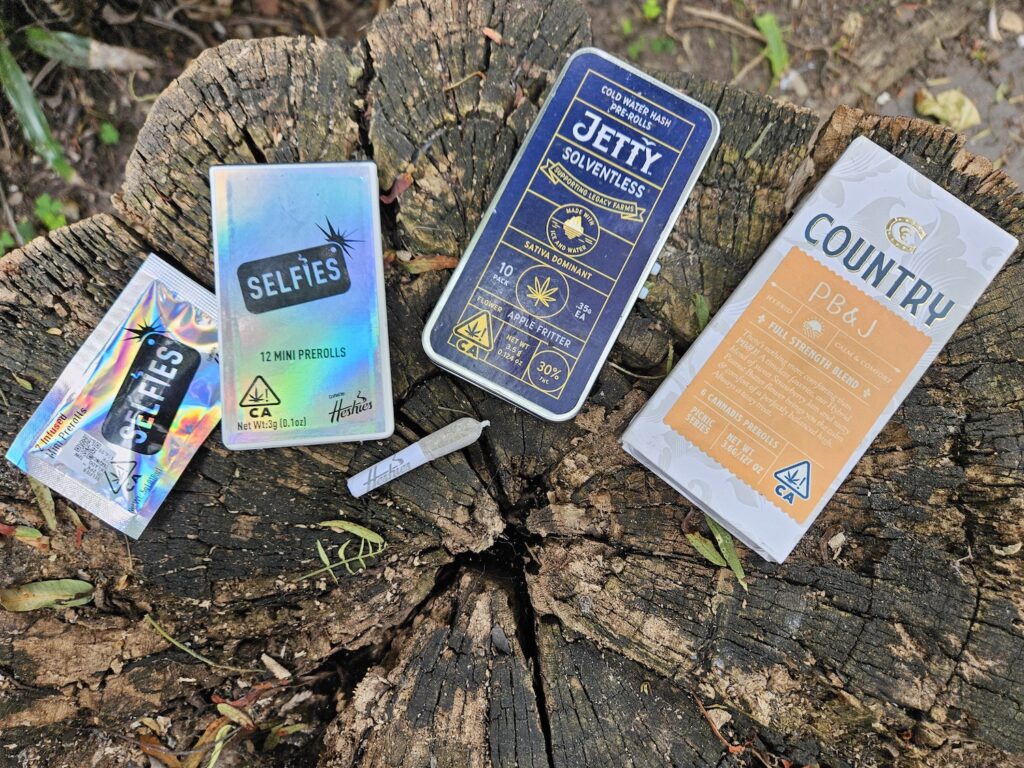 I also like Selfies by Heshies, which come in a nice compact 10-pack or in little silver envelopes containing two mini joints. Those little silver envelopes can fit almost anywhere, even if you have to tuck them inside of your skin tight rainbow gogo shorts. They also have regular 1 gram pre-rolls and even have some you can order with your own logo on them for parties and such.
Looking at regular 1 gram joints, I recommend Country Cannabis' new full strength blends. Country Cannabis started off with lower THC options but has moved on to include stronger strains. I tried their PB&J (Hybrid, 29% THC) and was impressed. I also like their resealable containers.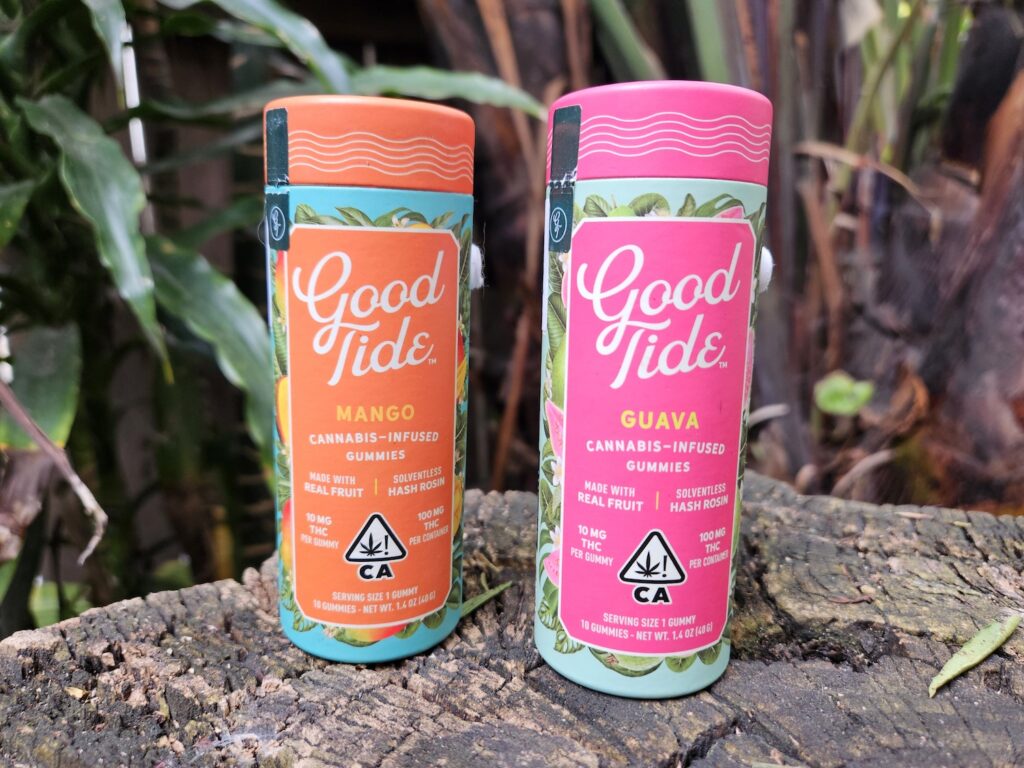 Some people prefer to eat their cannabis, so I recommend the very flavorful Good Tide gummies made with solventless hash rosin. Tasty real-fruit flavors (pineapple, mango, guava) with a nice buzz. Each vegan gummy has 10% THC, so split it in two if you are nervous about getting too high. You can always eat more later.
Don't forget the yearly Pride gummy packs! Plus Gummies is offering their newly designed Pride tin with 50% of profits going to Gay For Good. Camino has launched their Pride Passion Fruit Punch flavor in a cute rainbow tin with donations going to various queer organizations through Kiva Confections.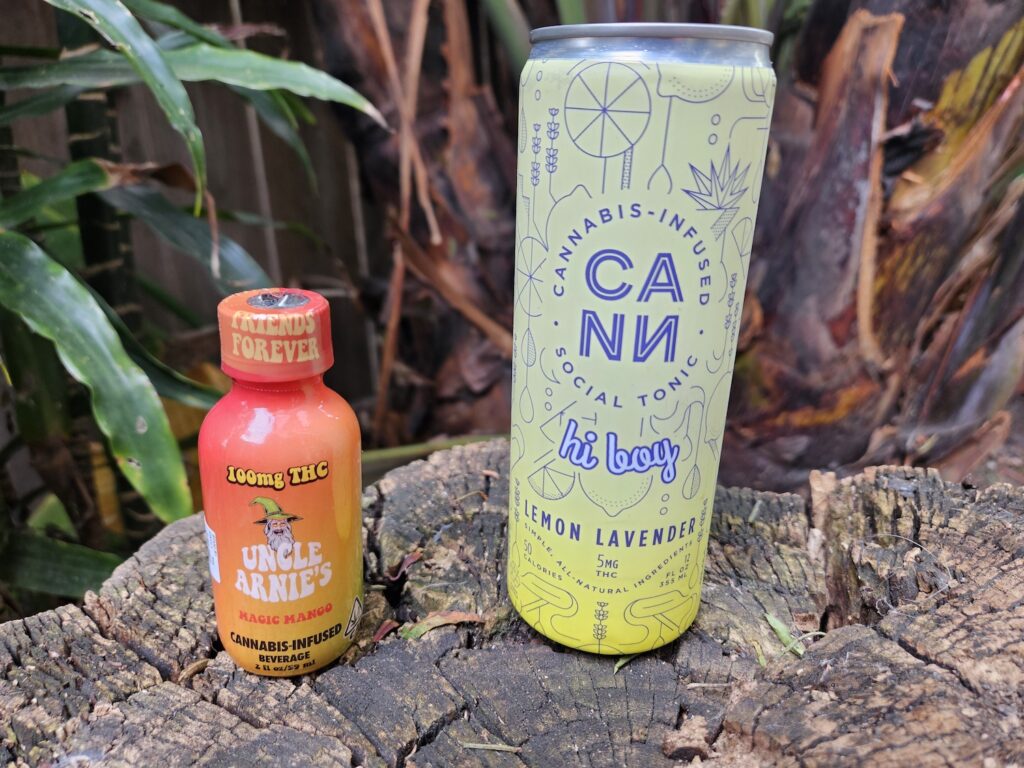 Now your Pride pack needs a refreshing beverage. I recommend throwing a Cann Hi Boy in for a nice fizzy high. There is something about carbonated cannabis that makes me high and giddy. Must be why champagne has a similar effect. The bubbles. There are three great flavors, Lemon Lavender, Grapefruit Rosemary, and Blood Orange Cardamom, with 5mg THC each.
If you want a quicker, bigger buzz, then go visit Uncle Arnie. Uncle Arnie's cannabis-infused beverages pack 100mg of THC in a small bottle. They have eight flavors to choose from. I like Magic Mango and Iced Tea Lemonade and look forward to trying the others. You can down a couple of capfuls at 10mg or chug the whole thing and just see what happens.
Next up for your Pride Pack is munchies. I recently tried Tempo's cannabis infused snack crackers. Beware, these are way too tasty for their own good. I started munching on the Truffle Parmesan crackers and got into the flavor more than the fact it was 5mg per cracker. Next thing I know, I'm super high, and I just need to crawl in bed with the cat and a water bottle to recover. They have five other tasty flavors, Salt & Vinegar, Sour Cream & Onion, Buffalo Cheddar, Rosemary Sea Salt and Chili Limon. Each flavor has some CBD to go along with the THC which is nice. Go online and check, they currently have a Pride special, six boxes of crackers for $30.
Finally you need a vape pen. For Pride, Jetty has their annual Reckless Rainbow (Sativa) cartridges available with 10% of the proceeds going to Equity California. It's always a tasty high.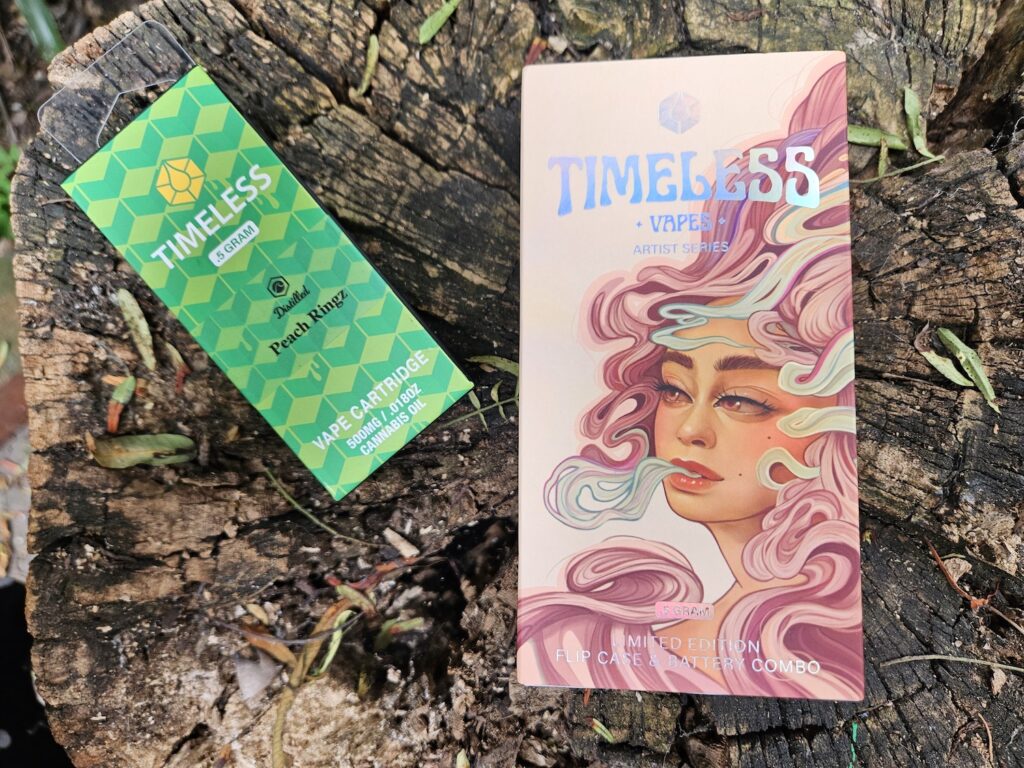 Also, I love Timeless vapes with their fancy flip case to protect your battery. I've enjoyed their Noir (Indica) and am currently toking on their Peach Ringz (Sativa) cartridge. They have several other flavors.
You can find almost all these items at your local dispensary. If not, check out their websites for a store locator or online specials.
Now, use this information to create your own Pride Pack. (And check out Sava, the Bay Area's queer-owned cannabis delivery service, too.) I hope you find the person of your dreams or the adventure of a lifetime at your Pride Celebration this year, whatever it may be. It is so important to be LOUD and PROUD right now! So go for it!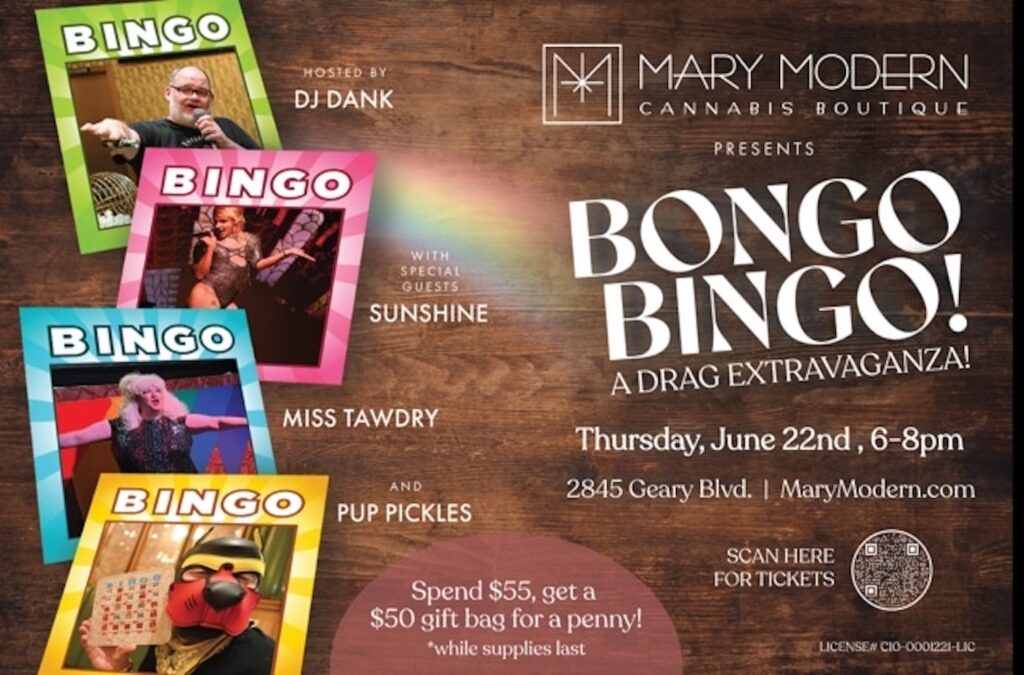 So what do I have planned for Pride this year? Well, glad you asked.
On Thursday, June 22, I am hosting a small Pride Bong-o Bingo party at Mary Modern Cannabis Boutique on Geary near Mason from 6-8pm along with Tawdry Hepburn, Sunshine and Pup Pickles. More info here.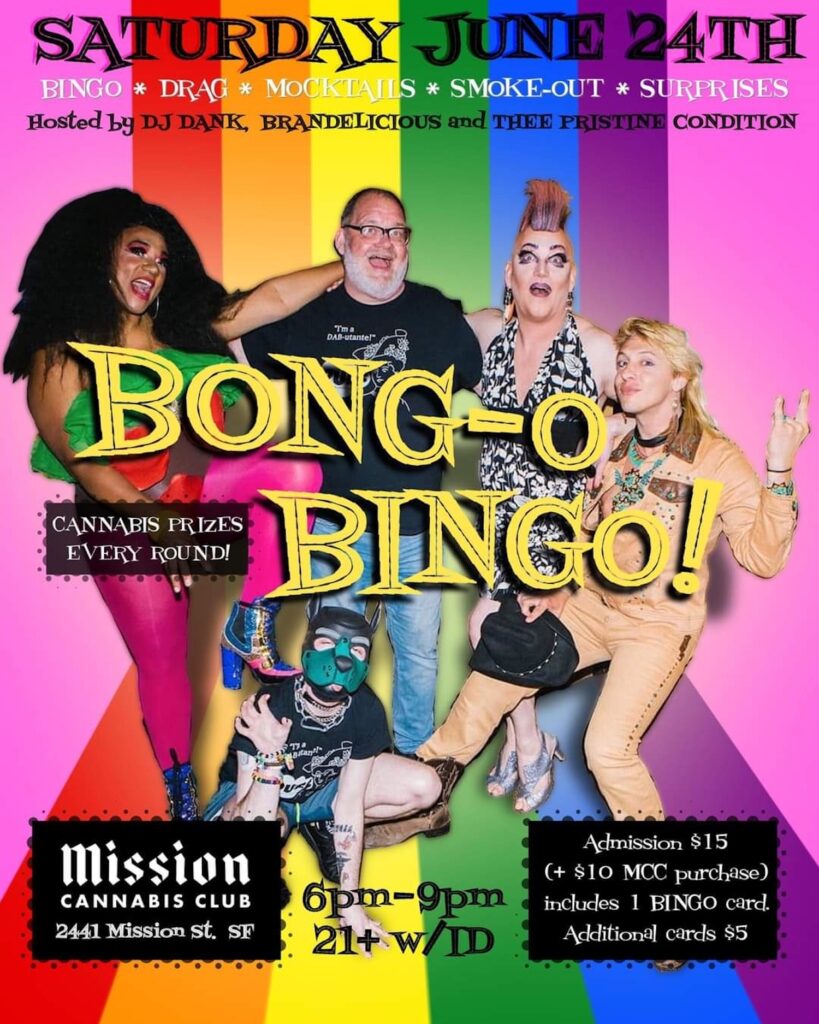 Then Bong-o Bingo, drag cannabis bingo, returns to Mission Cannabis Club on Pink Saturday, June 24 from 6-9pm starring Thee Pristine Condition, Brandelicious, Pup Pickles and myself. Our sponsors are Manzanita Naturals, Alien Labs, Connected, and Left Coast Extracts. Remember, Bong-o Bingo is regularly on the 2nd and 4th Saturdays of the month from 6-9pm. We give away cannabis prizes with every round! More info here.
Next, I will be DJing at The Cinch Saloon on Pride Sunday, June 25 from 4-8pm. It's free, so stop by and say High!
Finally, on Wednesday, June 28 from 5-7pm, I will be taping my first podcast/online radio show at Mission Cannabis Club. Mission Cannabis Control with DJ Dank will launch with guests Original Cockettes Scrumbly Koldewyn, Taylor Wulf from Manzanita Naturals, Morris Kelly from SF Roots, and cannabis news with Veronica Guevara. We will be talking about modern cannabis culture from a queer perspective while we tape it in the smoking lounge. I am inviting you to come be in the audience, get high and enjoy the show or listen online here.  
So, it's pretty busy for me this year! Glad I will have my own Pride Pack to keep me fortified for all the fun. See you all out there!
It's time to light up!