Thu/6 is First Thursdays at SFMOMA, when us residents can traipse about the galleries, open late, for free (reserve your ticket here)—including, I hope, a drop-in to one of my favorite spiritual elevators in the world, the Agnes Martin room on the 4th floor. (I know this museum has its problems, but how incredibly lucky are we that this fantastic little chapel exists.)
But that's just one of the many, many beautiful chances to see art that is coming into full bloom with the summer season, including that famous, horrendously smelly bloom that's the biggest of them all: Scarlet the Corpse Flower has opened at the Conservatory of Flowers. It's a rare and overwhelming event that only happens every three years or so, and doesn't last very long. If you can't bear the popular crush to revel in Scarlet's stinky environs, there is, of course, a live stream of her efflorescence, minus the charming malodorousness:
Even Scarlet's atmosphere can't top the high goth-ness behind the concept of "Pictures of You" at the Lab, SF, which opens Sat/8, 5pm-7pm and runs to July 29. Featuring work from the Headlands Center for the Arts' 2022-23 Graduate Fellows, it takes off from the eponymous 1990 dream-pop anthem by the Cure, who have been uniting the US goth community for the past few months with epic, ecstatic sold-out live shows.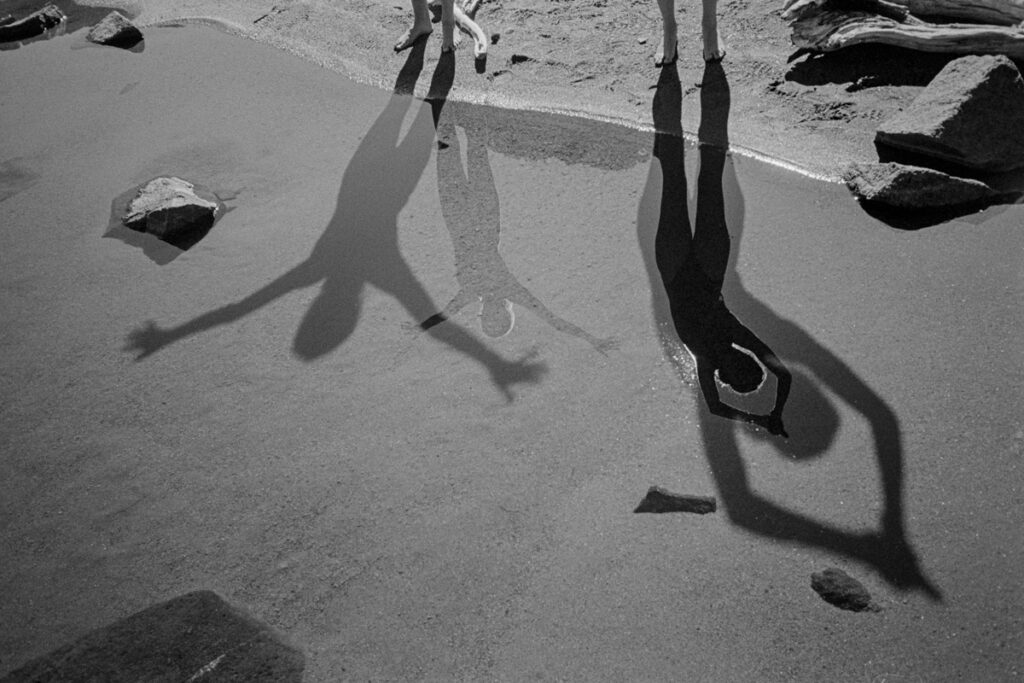 This art show promises to "serve as a potent metaphor: expressing the uncanny experience of loss and the human impulse to meticulously create an idea of a person, place, or thing to endeavor to fill a gaping emotional void." Something worthy of a Robert Smith nod, for sure.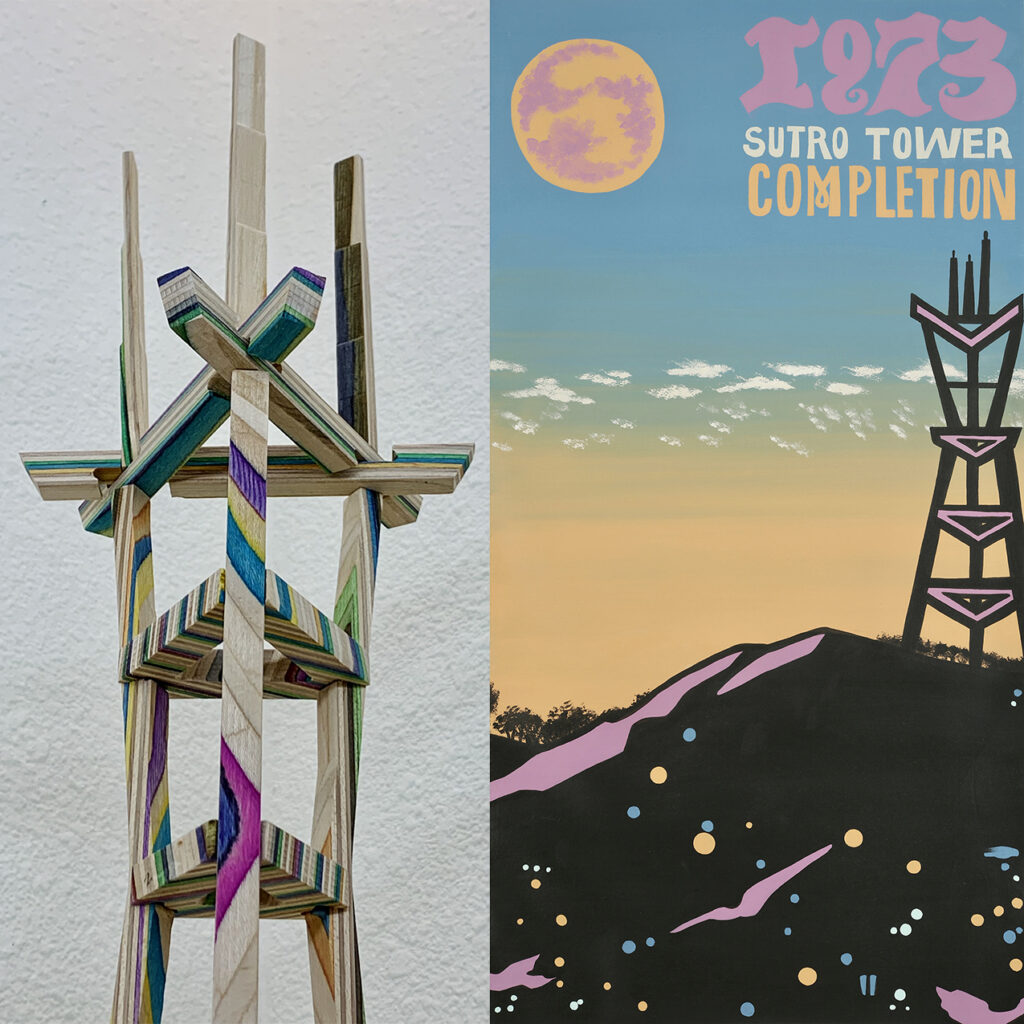 Almost as high and as teased out as Robert's hair is that ever-looming beacon on our horizon, Sutro Tower, now celebrating 50 years of… something to do with broadcasting? "Space Claw," an exhibition of artwork by the fabulous Emily Fromm (who did those stunning neighborhood murals at SFO) and George Rocha, is up at RVCA Gallery in the Haight for several weeks and looks really cool, with limited prints, full-on pieces, and Sutro skateboard decks. Catch it, and pick up a few fresh items of clothing in the RVCA store while you're there.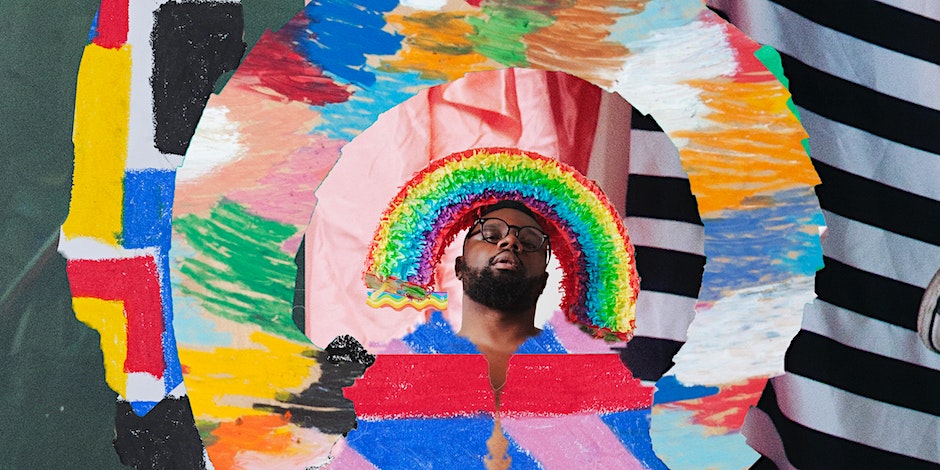 From sky-high to the rainbow within: Also opening this weekend, Fri/7, 5pm-9pm, and running through August 26 is "Black Chrysalis," a solo exhibition from Los Angeles-based multimedia artist and photographer Rakeem Cunningham, at the super-cute, queer-centric Schlomerhaus Gallery in the Castro. The collection was "created during a period when Cunningham began to prioritize joy and pleasure in the studio, representing an important shift in outlook from the artist." The artwork itself looks like an explosion of colors and textures that I can't wait to dive into and swim around a bit.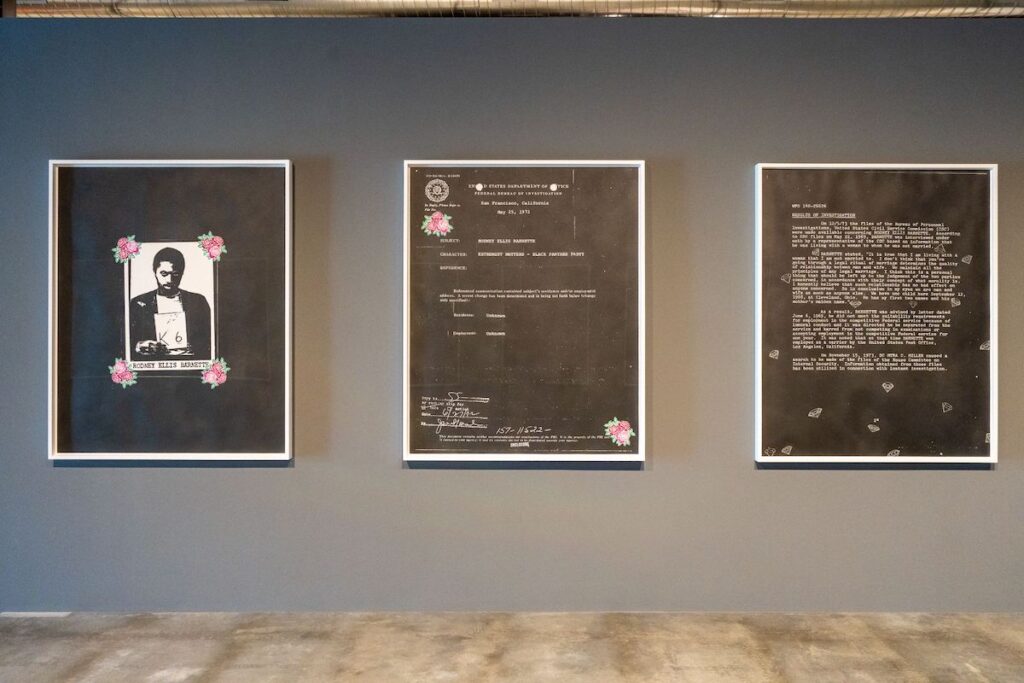 Staying on the theme of liberation, with a more literal bent: Two exhibitions open this Friday, 5pm-7pm, at the 100 Panetta Avenue galleries in Santa Cruz as part of the Institute of the Arts and Sciences at UC Santa Cruz's ambitious and striking Visualizing Abolition project, a scholarship program and ongoing initiative exploring art, prisons, and justice. Sadie Barnette—gosh, she is fabulously everywhere—presents "Family Business" (a multi-sited project at IAS through August 13, continuing through October 15 at the San Jose Museum of Art through October 15) alongside Carolina Caycedo and David de Rozas' "The Blessings of the Mystery" (through August 13) and a showing of several of their films. Barnette explores the personal side of incarceration, delving into family history and the shared experience of Black resistance and oppression, while Caycedo and de Rozas "draw from esearch into the carceral, cultural, scientific, industrial, and economic forces that shape landscapes from West Texas to the Central Coast of California."
Finally, if you do venture out to SFMOMA at any time, don't forget to hop over to the nearby Berggruen Gallery, SF, for the neat "Serial Imagery" show (through July 22) which satisfies my OCD in so many ways. Repetition and extensions of graphic language are the focus of serial works by heavy hitters Matisse, Kiki Smith, John Baldessari, Julie Mehretu, Wayne Thiebaud, and more, with etchings and intaglios, pochoirs, lithographs, screenprints, and woodblock prints. Game on.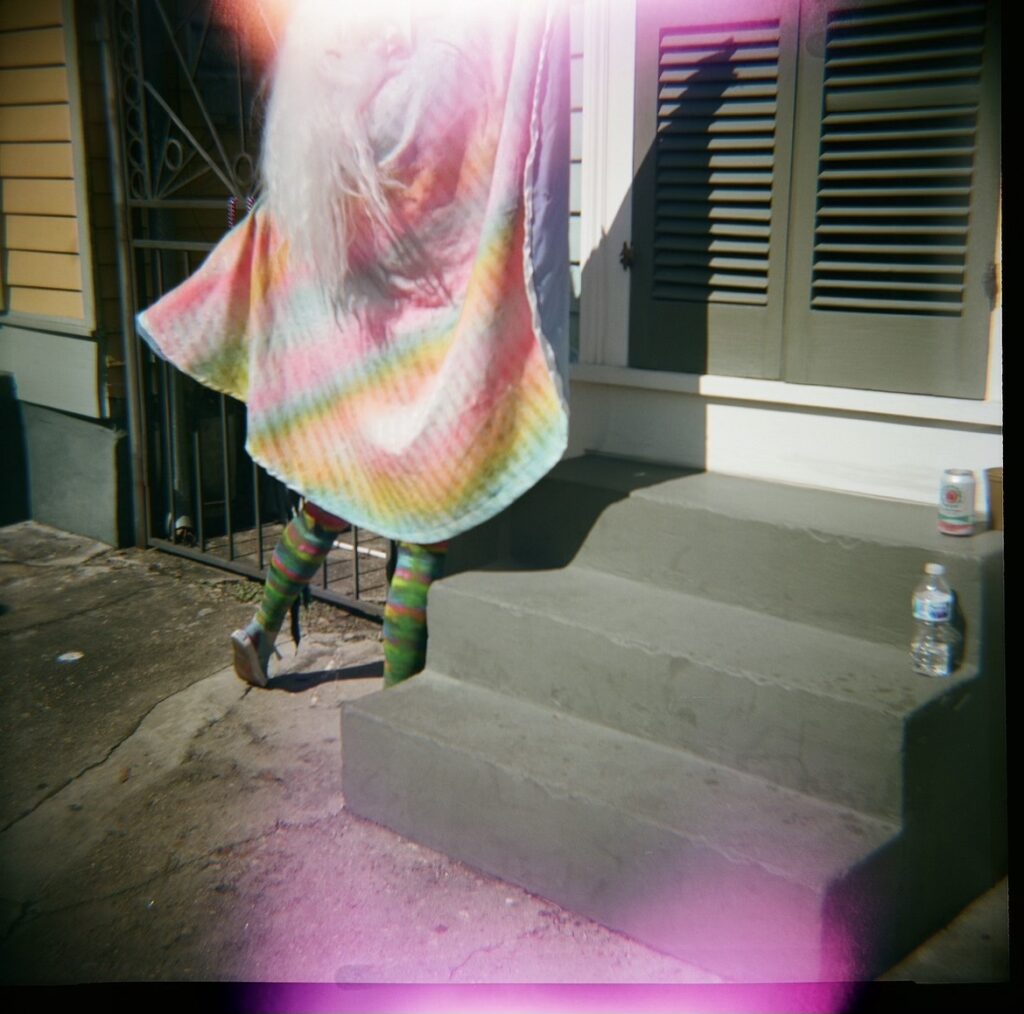 Finally, a fabulous morsel, with "I Ate All the Art" (opening reception Fri/7, 7p-10pm, runs though July 31st), a show of drawings, photographs, and other brain nuggets from Austin-based artist Michelle Devereux at the Hot House Gallery in the 4 Star Theatre, SF. "This is an art show about metabolizing trash into rainbows. This show is a spell for healing, for unlearning shame, pride, and trauma through making, specifically the making that comes from a wilder intuitive magic over inherited ideas of perfectionism." Perfect note to end this wee summer art tour on, no?
MORE EVENTS OF NOTE
FRI/7-AUGUST 20: CHINATOWN DRAGON Magicians, acrobats, and aerialists delve into the history and wonders of Chinatown, summoning Chinese lion dancers, the Moon Goddess, kung-fu fighters, and enchanting traditional performances. Great Star Theatre, SF. More info here.
FRI/7: HELLA EMO SF: HELLA WARPED Show up for this salute to the neon sunglasses and warm beer of the Vans Warped Festivals of old, as DJs dust off rad tunes from headliner faves like My Chemical Romance, Panic! at the Disco, and Fall Out Boy. 9:30pm-2am, Cat Club, SF. More info here.
FRI/7: AMBIENT GRACE The only thing better than hearing ambient electronic music flowing between the gothic pillars of Grace Cathedral is that music being created live by two of techno's most storied DJs, Jonah Sharp and Move D. Bonus: Jonah's son Cahl Sel will also be on-hand to perform, and As You Like It party crew member David Grunzweig (fka Tape Ghost) getting the night started. Can't wait to melt into the pews. 7pm-10pm (doors 6:30pm), Grace Cathedral, SF. More info here.
SAT/8: THE HELLA PLANTS MARKET More than just your usual gardening expo, this community showcase nurtures independent growers and incubator businesses into full entrepreneurial flower. Plus, there's vegan treats for all. 11am-5pm, San Francisco County Fair Building, SF. More info here.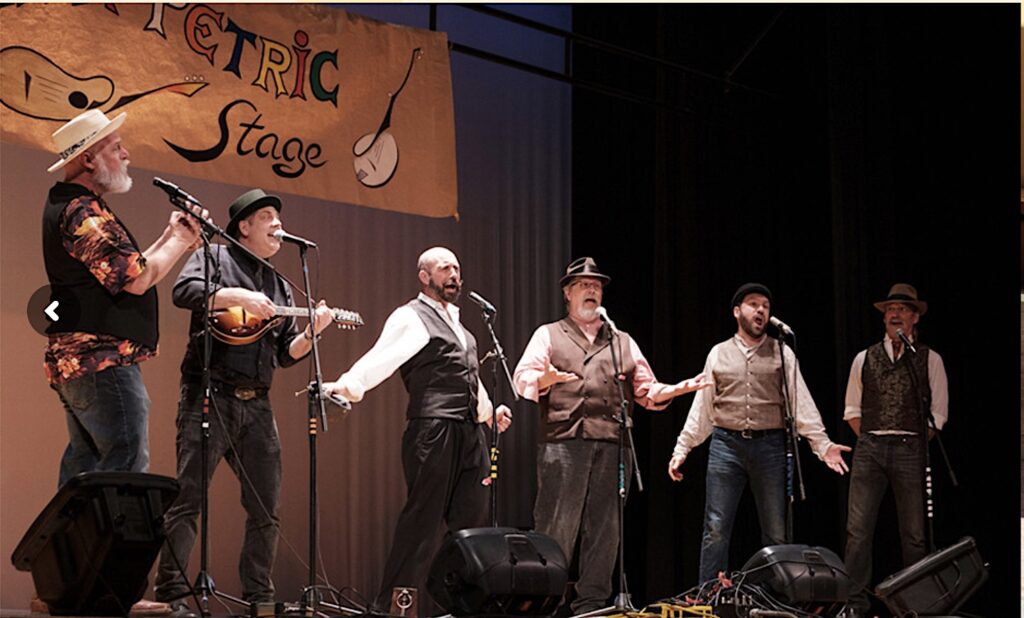 SAT/8: SAN FRANCISCO FREE FOLK FESTIVAL 'Tis the season to flock to the Golden Gate Park Bandshell—aka the Spreckels Dome—and get your fill of free music (and tasty lobster rolls from Sam's Chowdermobile in the back). This Saturday is the 47th annual Free Folk Fest where you can let your folk flag fly high. Performers include Lisa Dilk, Jaeger & Reed, Brass Farthing, Robert Rodriguez, so many more. Noon-5pm, Golden Gate Park Bandshell, SF. More info here.
SAT/8: ELECTRIC FIELDS The legendary Green Gorilla rave crew is back with this wildly popular summer outdoor festival in SoMa, re-upping that old school energy with a lineup of big names like Doc Martin and Marques Wyatt. (Afterparty at Monarch club, natch.) 2pm-9pm, Monarch Gardens, SF. More info here.
SUN/9: DAYBREAKER SF: THE GOLDEN SOIRÉE The Daybreaker parties broke new ground in nightlife, by bringing the scene into daylight. As it turns out, a sober morning rave before work is terrific fun. This installment hits the Asian Art Museum—in conjunction with the "Hell: Arts of Asian Underworlds" show (an exhibition of 50 iconic artworks on the afterlife)—for a gold-themed early-morning throwdown. 10am-1pm, Asian Art Museum, SF. More info here.
SUN/9: COCKETTES OR BUST The Cockettes want to return to New York after 50+ years to wow the glamour kids, and you can help! Join original Cockettes Scrumbly Koldewyn, DJ Dank and the cast of "Cockettes Second Cumming" for a fundraiser at The Cinch Saloon to make this trip a reality, and get them on the stage at Joe's Pub in September. There will be a piano sing-along with Scrumbly and special guest Barry Lloyd, special guest performers, jello shots, drink specials, a silent auction, and raffle full of amazing items like a new John Waters blow-up doll, Cockettes paper dolls, flyers for shows with Sylvester and Divine and the Angels of Light and more, mostly from the early '70s! Come have a drink and a song, or check out the GoFundMe here. 4pm-8pm, Cinch Saloon, SF. More info here.
TUE/11: BASTIEN UND BASTIENNE Mozart's comic opera (which he wrote when he was 12!) gets an airing at the always wonderful and free noontime concerts at Old St. Mary's Cathedral, with Midsummer Mozart Chamber Players Brooklyn Snow (soprano), Matthew Greenblatt (tenor), Kirk Eichelberger (bass), and Paul Schrage on piano. 12:30pm, Old St. Mary's, SF. More info here.