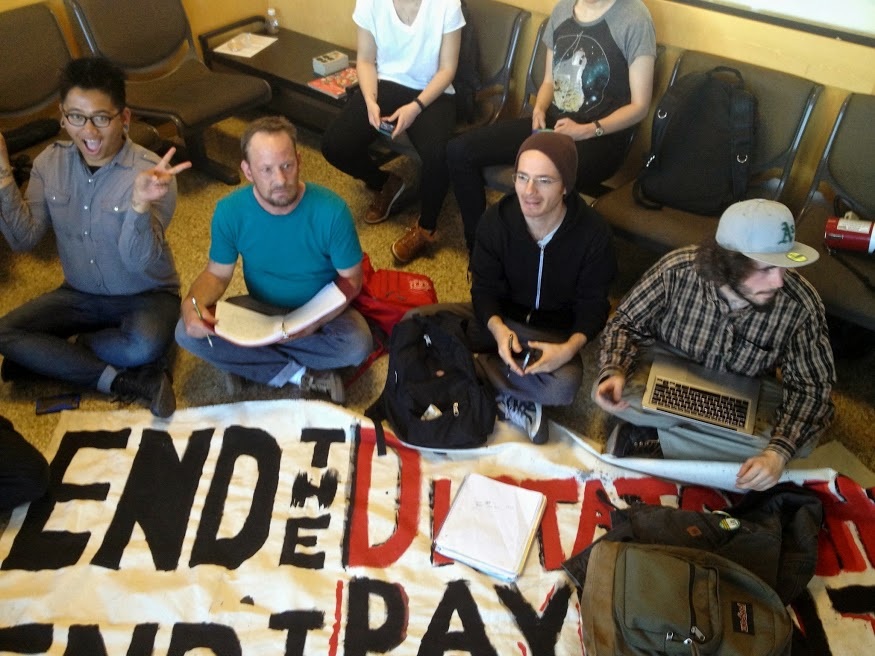 By Tim Redmond
The Chron describes "violent clashes with campus police," but what happened at City College yesterday seemed to involve a lot more police violence than protester violence.
Peter Menchini, a videographer, took some amazing footage of the event. You can see one officer punching a protester who is already on the ground. Another is handcuffed and carried up a flight of stairs. There's a lot of pushing and shoving by the City College police and San Francisco police.
Memo to City College: Student protests are common on college campuses. Students occupy buildings on college campuses. They hardly ever do any damage, and they typically make their case peacefully. I have been at dozens of these over the years, and the only time there's ever trouble is when school administrators bring the police in and try to block access or remove protesters.
I have no idea why the current leadership thought this was necessary. But it looks terrible. Check out the video:

Police Attack CCSF Student Protesters 13 Mar 2014 from Peter Menchini on Vimeo.