Mayor Ed Lee said today that he's not formulating any specific plans for how to respond across the board to the impacts President Trump will have on San Francisco.
"We're just going to have to be resilient," he told reporters after "Question Time" at the Board of Supes.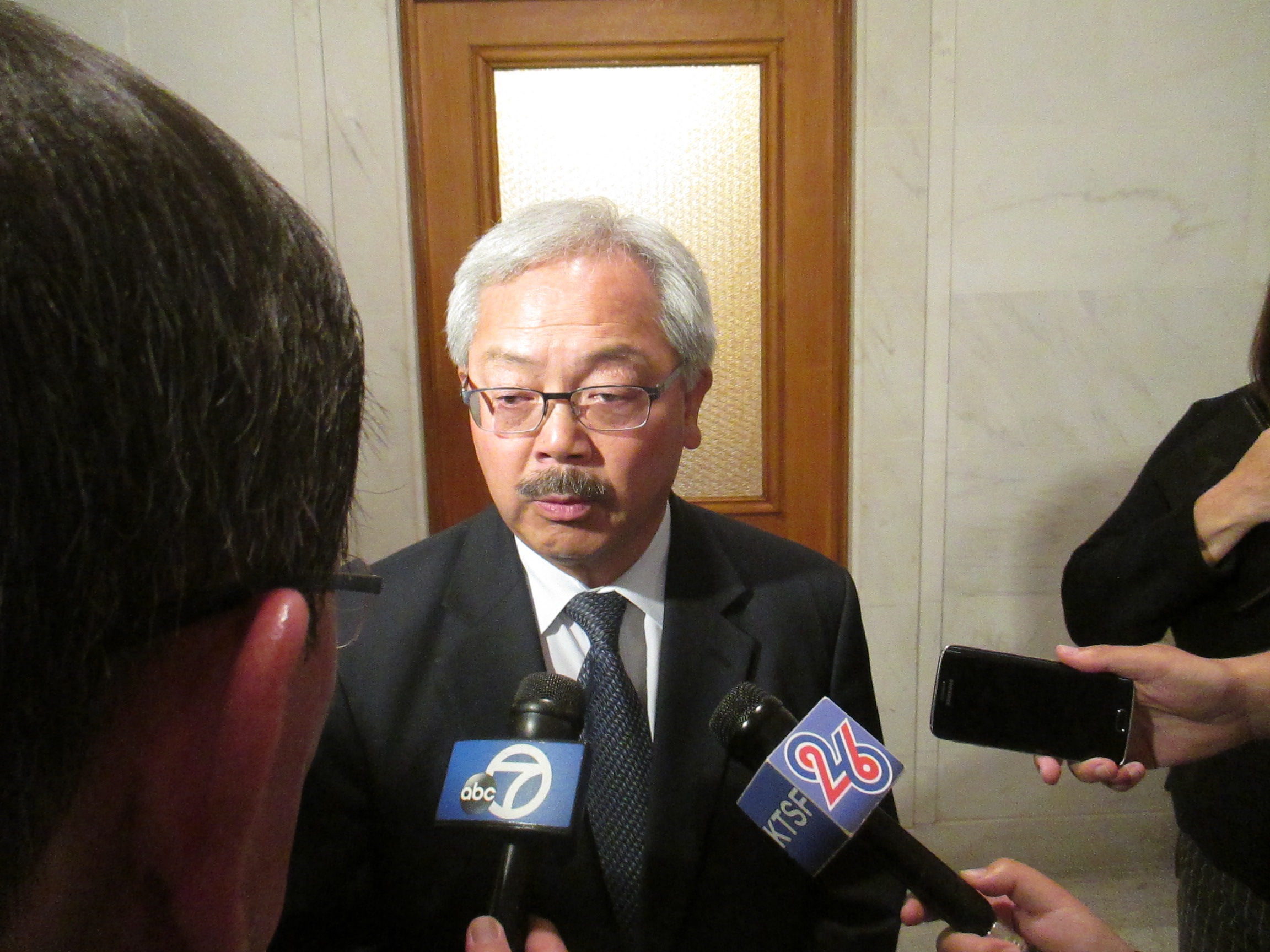 Lee said repeatedly that he would protect SF's Sanctuary City policies, but I don't think anybody knows exactly what we will be facing. What happens if federal agents show up with a subpoena signed be a federal judge demanding access to all records of city identification cards, which are issued to people who can't get a traditional ID?
"If they ask, we will say no," Lee said.
What happens if Trump cuts off more than $400 million in federal funding to San Francisco? "We will continue to fund the things that we can," he said.
At the board meeting, he called on the supes to help him find savings and possible new revenue sources.
If the new administration tries to cut off funding for public housing, Lee hinted there might be a legal challenge.
But he suggested that my scenario – federal agents targeting San Francisco, a symbol of all the Trump dislikes, for large-scale raids and deportations was a bit of a stretch.
Maybe so. Maybe the Trump rhetoric is overblown, and when he finally gets into office, he will back off. Already, he's saying that he will first go after the "criminals" who lack documentation.
But does that mean he will send agents into the Sheriff's Office to demand access to every inmate in the county jails to check their immigration status? How will the city respond?
A "unity rally" Monday was nice, and his comments to the supes about the need for us all to work together is nice, but isn't it a good idea at this point to develop a serious contingency plan?
Isn't it better to be prepared for the worst – especially when we know there's a good chance it will happen?