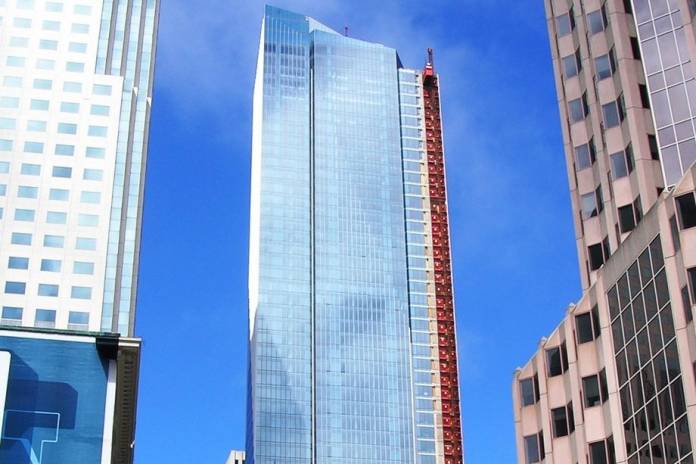 Two binders including critical information about the Millennium Tower, also known as the Leaning Tower of Soma, have gone missing, information presented at a hearing last week shows.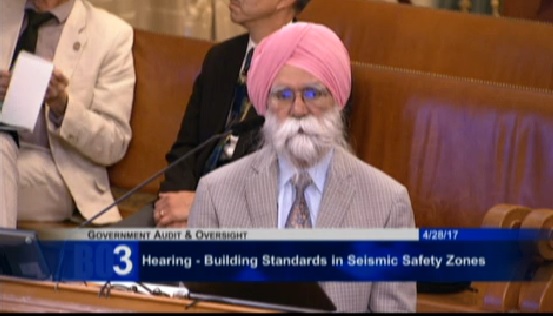 The documents were part of the record that structural engineer Hardip Pannu apparently provided to the city and the developer after he was brought in to do additional peer review on the project.
The information came out at a hearing called by Sup. Aaron Peskin, who has spent months trying to figure out how the city approved, and Millennium Partners built, a 58-story tower that has sunk 16 inches and is tilting.
Pannu, an eminent engineer and expert on the construction of highrise buildings, testified under oath, and provided 113 pages of information, including memos and minutes of meetings involving him, Department of Building Inspection officials, and representatives of the developers' consulting engineer.
Among other things, the records that were produced show that at a Feb. 14, 2006 meeting, when Millennium was getting ready to drive pilings for the building, Pannu noted that
"A lot has changed at SFDBI since we last met on July 15, 2005. There is an increased political interest in how highrise buildings are designed and reviewed."
Hanson Tom, a senior official at DBI, was at the meeting.
Pile driving was set to begin the next week.
Pannu said he "did not recall" that meeting or the meaning of his comments.
The documents suggest that Pannu called for more extensive computer monitoring of what is called "nonlinear" force distribution in the case of an earthquake. But when Peskin asked for more detail about it, Pannu said he said he did not recall his comments.
He confirmed that during his discussions, he was concerned about stabilization pieces called "outriggers." An NBC investigation shows that there some serious problems with those structural items.
The documents show that Pannu suggested that "the outriggers are unsual in shape … nonlinear time history of analysis should be performed."
He wasn't clear on whether that ever happened.
Peskin noted that the documents show that "there is reference to [DeSimone Consulting Engineers, hired by Millennium], saying that two binders, Peer Review 1 and Peer Review 2, were provided in May 2006. Do you have copies?"
Pannu: "I don't believe so."
The rest of the hearing was a bit disturbing: It's clear that Pannu had some serious problems with the building's seismic safety, and that he brought those concerns to the developer, the city, and the developer's engineer. But there is, Peskin noted, no evidence in the available record that the de1veloper actually responded to and resolved those concerns.
Hanson Tom, the principal building engineer at DBI, did not appear at the hearing. But Ron Tom, assistant director of the agency, was on hand.
Peskin:
"There is plenty of correspondence that Mr. Pannu gave us referring to two binders that have yet to be produced in all of the thousands of pages that you guys have produced. There is correspondence wherein Hanson Tom asks that the city be copied on all communications between Mr. Pannu and Millenium Partners and that the binders become the possession of the Department of Building Inspection. Do you have any information on this?
Ron Tom: "I am not aware of this."
This is, of course, potentially critical information about, as Peskin notes, not only what happened but who knew what and when.
And nobody at City Hall can find it.
The missing records infuriated Peskin: "I have to say, and I don't say this lightly," he told me, "that the Department of Building Inspection's document retention policies are scandalous."
That, Sup. Peskin, would seem to be an understatement.