More than 100 people gathered — and ran, and walked, and danced — atop Bernal Hill Sunday to raise money for the memorial for Alex Nieto, a young man shot and killed by SFPD officers.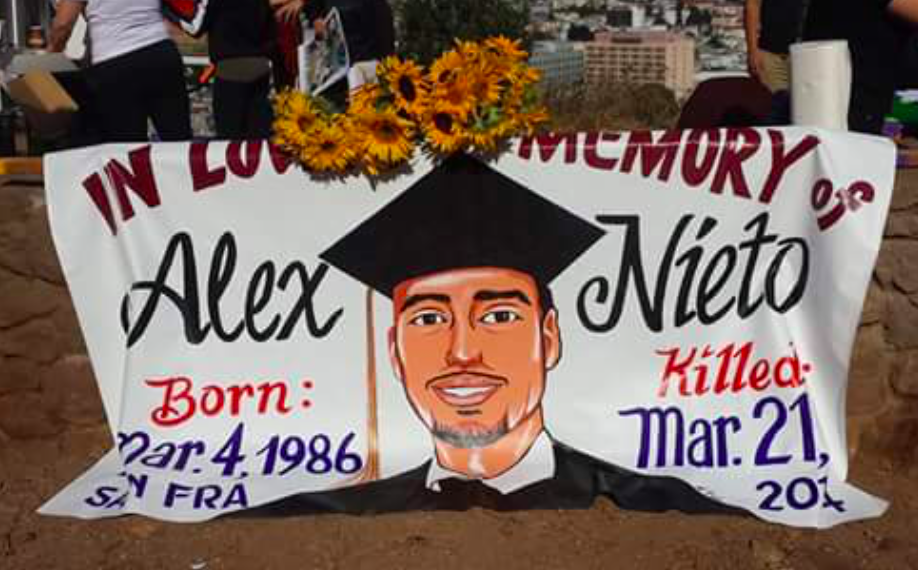 The "Justice for Alex Nieto" run brought in more than $1,000, and now the grassroots operation has more than $4,000. But there's a long way to go — the goal is $40K, and you can help out by contributing here.
It was a sunny day on the hill, and a crowd of joggers and dogwalkers got to see a strong demonstration of the organizing and effort by Nieto's supporters — and got the message that this young man, and the injustice of his "death by gentrification," will never be forgotten.