"I was about to go on for the Carol Burnett 50th Anniversary Special on CBS back in December, and I was just so nervous! For some reason everyone was nervous. I don't know what it was."
The great comedian Vicki Lawrence was telling me tales over the phone from her home in Los Angeles. "But my hairdresser just looked at me in the chair and said, Vicki, what the heck are you doing? These people are coming here to see you. Knock that shit off right now and get out there!"
The 50th anniversary show was a huge hit, and the cast still pulled it off beautifully. So what was the deal?
"I don't know, even the guests made me nervous. Harry Connick, Jr. My kids grew up listening to him when I played the When Harry Met Sally soundtrack in the carpool on the way to school. Tracy Ellis Ross, I just love her! But then when I met them they said they were nervous, too, and it was like, OK, we're all nervous, let's just do this. And it all somehow came together.
"You know, Marke, I'll tell you a funny story. This isn't the first time we were a case of nerves. When Sir Laurence Olivier was on set, Harvey [Korman] had to pop a couple of librium just to go out on stage with him! We still all feel like we're just this regular bunch of people having fun."
Lawrence herself is just as much of a straight-talking, if much more personable, delight on the phone as she is in her most beloved and enduring guise, Thelma Mae Harper aka Mama. You can see both hilarious sides of her personality when she comes to the Castro Theatre Sat/17 for Vicki Lawrence and Mama: A Two-Woman Show. 
Famously plucked fresh from high school during the Miss Fireball of Inglewood pageant by Burnett, who had a genius eye for talent, Lawrence was an integral part of the legendary comedy team that defined a generation. Mama was introduced in a 1974 Carol Burnett Show sketch and went on to a life of her own as the matriarch of NBC's Mama's Family sitcom in the 1980s, which then became a pioneering first-run syndicated show that lasted for what seemed like forever, at least in television years. Mama's family's still running their mouths today in reruns on MeTV.
Mama's highly dysfunctional but lovable family of trashy American schemers and dreamers was a hilarious, low-brow riff on Tennessee Williams histrionics, as if he had written something called A Street Car Named Tramp Stamp. The show also helped spawn The Golden Girls—both Betty White and Rue McClanahan starred—and so deserves a Nobel Prize in my estimation.
Beyond Mama, Lawrence has done almost everything else. She had a huge smash hit with song "The Night the Lights Went Out in Georgia." She's been nominated for several Emmys and Golden Globes. She's even recorded a pretty damned good disco album. ("Oh I can't believe you listened to that!" she said.)
But the foul-mouthed, beer-can-forever-in-her-hand Mama has been her signature character for more than 40 years. "She really crosses a divide, she's popular with so many different audiences," Lawrence told me. "We all know her. We all have her in our family. She's that one relative at Thanksgiving, the one you may try to avoid but can't. She's like Archie Bunker. We all have to deal with him, but at the same time we're all going through the same things on a broader level." 
Vicki Lawrence and Mama is partly autobiographical: "I love telling the stories I know people want to hear—how Carol and I met, how I married my hairstylst on the Burnett Show, how I made that one hit record. I laugh a lot about what I've gone through, because if you don't laugh as you get older, you'll slit your wrists."
She even sings the juicy, long-suppressed lyrics to the Mama's Family theme song. "I knew I had brought them a theme good song," Lawrence told me, laughing. "And they told me, 'we love the song, but hate the lyrics.' And that was that."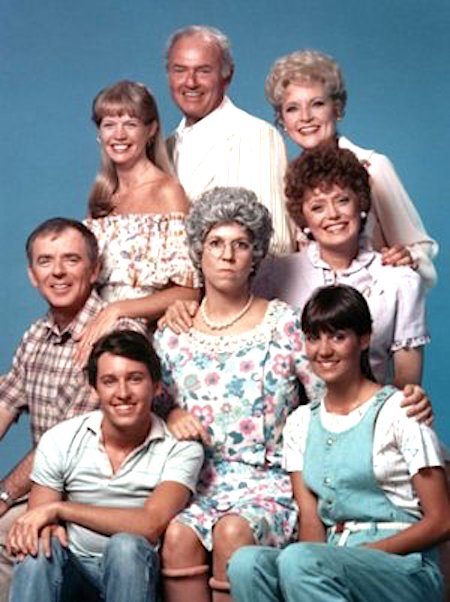 And then Mama comes out in all her musty-wigged glory. "I just have fun with her," Lawrence said. "I been pushing her into the 21st century, having her deal with the technology." She says many young fans have discovered Mama through YouTube, and have learned her comedy history backwards from there. "And the politics. Oh, the politics. She had a lot to say when Hillary was running,and she even wanted to be Obama's running mate, so it would have been Obama-Mama 2008. 
"Right now it's so weird, because you cannot really write anything crazier than what's actually going on in the White House. And there are definitely parts of the country where I have to watch what I say about him," Lawrence said, referencing the current president, who might fit right in at Mama's wobbly kitchen table. "So I just hang tight and see what mama will come up with next." 
'You know, as I've grown older, the line between me and Mama has definitely dissolved. When I first started doing her, I figured she was around 65 years old, and she held steady at that age for decades. But now that I'm older than 65, I'm like, Mama must be so incredibly old now! And yet she still looks the same." 
Lawrence has been touring the Two-Woman Show since 2002. "Harvey and Tim had done a two-man show, and told me I should do a touring show. 'You'll have so much fun, because it's completely yours, and you can do whatever you want,' they told me.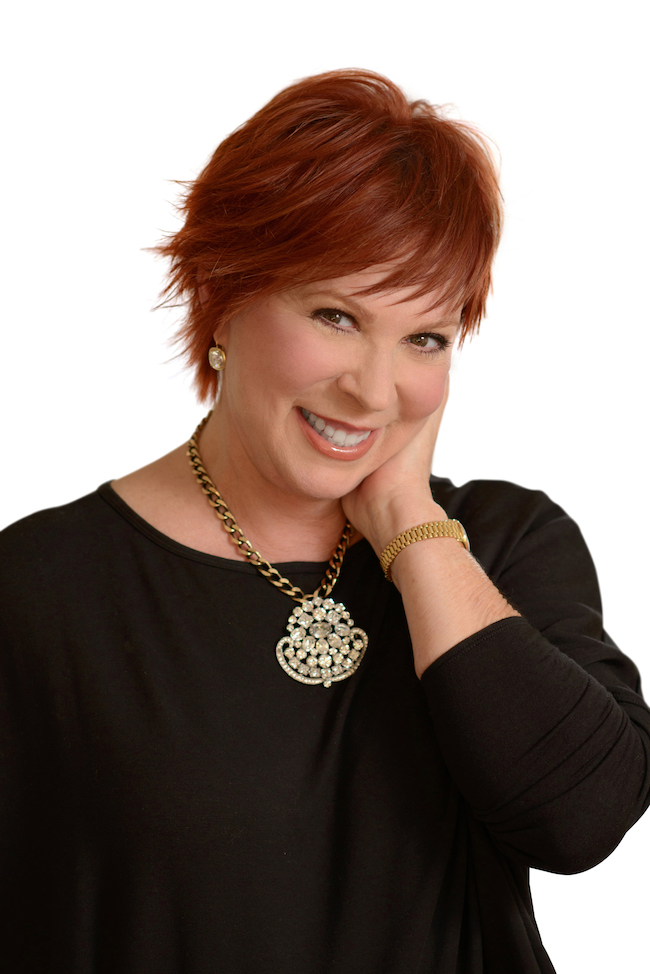 "Well, it turned out we had done the first Carol Burnett reunion show right after 9/11, and the ratings were huge. We suddenly had this whole new generation of fans, maybe because of the Internet and Mama's Family staying in syndication. But mostly I think because people really needed to laugh. America was seriously depressed after 9/11, and my writing partner and I knew it had to be Mama who went on the road, because so many different kinds of people love her. And the crowds that came out to see her really appreciated that. It felt very healing."
Vicki Lawrence and Mama is being co-presented by drag club Oasis (there's going to be a Mama look-a-like contest, natch), so of course I asked about Mama's gay following. 'You know, I never knew mama had so many gay fans until Dorothy Lyman, who plays Naomi on the show told me. She was reading fan letters in a corner one day,  and remarked about how she was very big in the clubs with the drag queens. And I said, you've got to be kidding me! And she looked at me slyly and said, 'Sweetie, so are you.' Well, I couldn't believe it at first, because Mama's not exactly glamorous. But then I saw the pictures and started noticing more and more.
"But people do love to dress up as Mama. I suppose she's perfect for that, in a way, because it's so simple to look like her. So if you ever need a quick, on-the-go drag outfit, Mama's your gal."  
VICKI LAWRENCE AND MAMA: A TWO-WOMAN SHOW
Sat/17, 8pm, $30-$100
Castro Theatre, SF. 
Tickets and more info here.