Nancy Tom Chan doesn't take days off. Instead, the founder of the 57-year-old Golden Gate Fortune Cookie Factory in Chinatown can be found hand-folding fortunes into freshly made cookies under a giant mural of herself doing the same. Visitors also see her climbing step-ladders to pour batter into her proprietary old-school iron machines, which move 48 little iron skillets through a flame-powered system to create her uniquely light cookies. She's the only one who knows the recipe.
"Only her," said her son Kevin Chan from a small room under the shop displaying local Chinese art paintings made by fingers. "She's been here her whole life. She will get sick if she doesn't work or if she doesn't have something to do. She feels sick when she just sits at home. That's her soul, that's her heart there.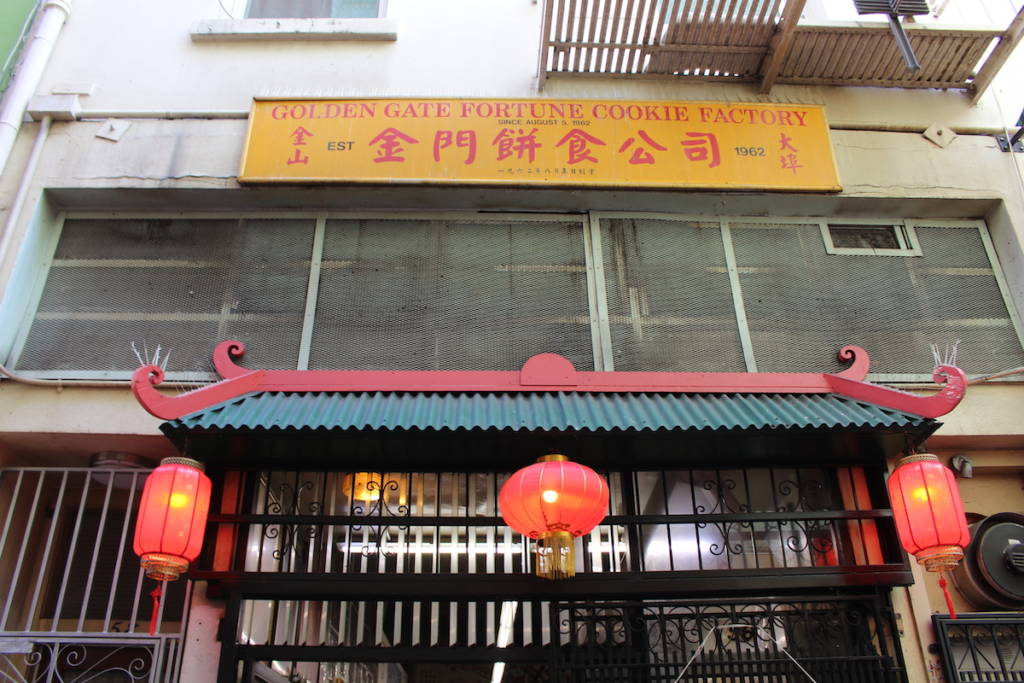 "Can you imagine a lady who's done cookies for almost 50 years with no days off, spending every day there?" he asked. "She doesn't want a day off because she thinks that if she takes a day off the visitors and the people who come by don't have cookies to taste. Can you imagine if we were closed the one day and you came over here, you'd be disappointed because the only day you are in San Francisco I'm closed."
Tourists with Boudin bags seem to know about this place, but locals shouldn't overlook how high quality the Chan Family's product is, with a texture that newer and more efficient machines can't produce. There's even excellent chocolate dipped options. The company can produce large or small custom orders within a few days, and if you're ordering in quantities of 100, you can choose up to three messages. Kevin said that people have commissioned everything from a parent telling their kid to clean their room to marriage proposals.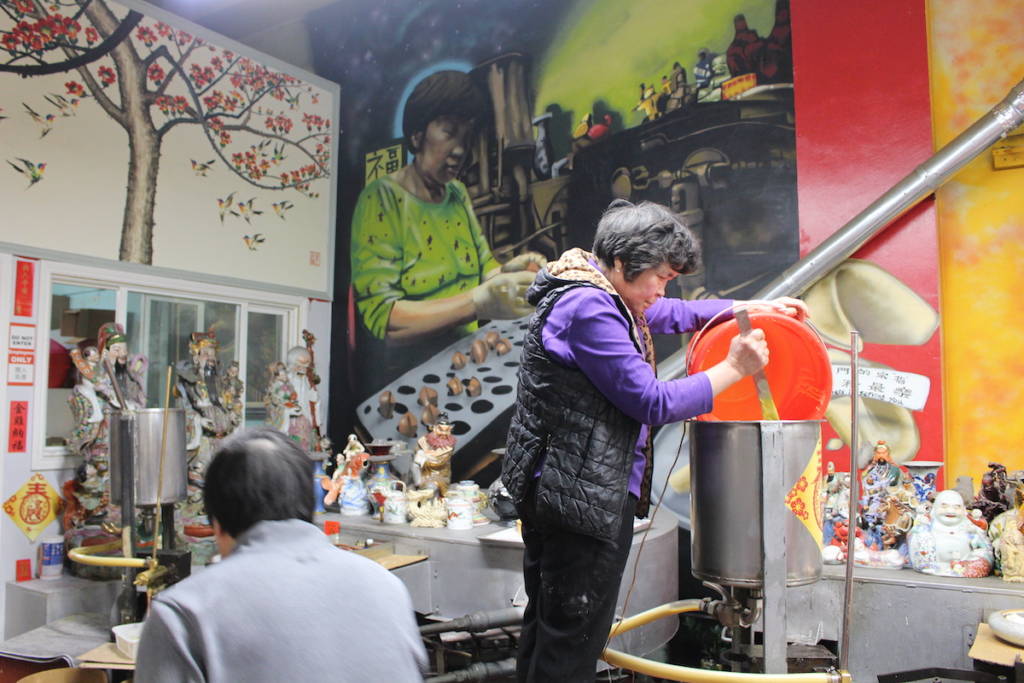 The factory got a wave of both local and international attention recently when a March 4 BBC News article revealed that rent had gone way up, from $1,400 to $5,750 in just three years, a perfect symbol of San Francisco greed in 2019. Local outlets ran with the angle that the future is threatened, but Kevin feels like the article made him look like he was only complaining about himself.
"It was a misunderstanding," Kevin told 48hills. "BBC didn't really understand what I was talking about. I just told them that we had tough times. Not me, us! We means us in the city, and a lot of people are having tough times. If I have tough times other people have it even worse; that's what I'm trying to emphasize. And they made it sound like I am having a tough time. I mean, I do have a tough time but that's not exactly what I meant. I'm still here. People say that I'm closing and it's just not fair."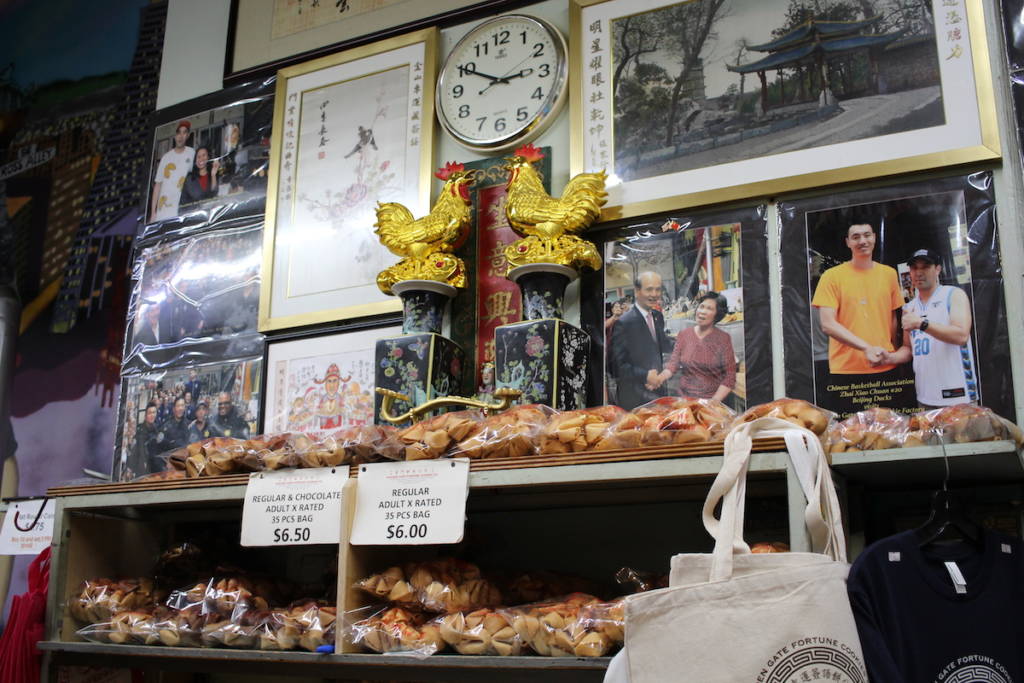 The family is committed to continue to promote this unique slice of Chinese culture in San Francisco, although Kevin does credit the sometimes-contested origin version that fortune cookies were created by Makoto Hagiwara from the Japanese Tea Garden in San Francisco.
"The cookie was invented in San Francisco by the Japanese, I'm not opposing that. They were," he said. "But the Chinese were the ones who perfected it. The Chinese were the ones who made the machines, and the Chinese were the ones who made the real fortune cookie. At that time the Japanese made them for fun, like a little waffle pancake, but they didn't make them popular and they didn't form them the way we are forming them right now. But they still get the credit for it, and they should. The fortune cookie was an American invention in San Francisco.
"If you go to China and ask for a fortune cookie they will look at you like you're a fool. 'What are you talking about?'"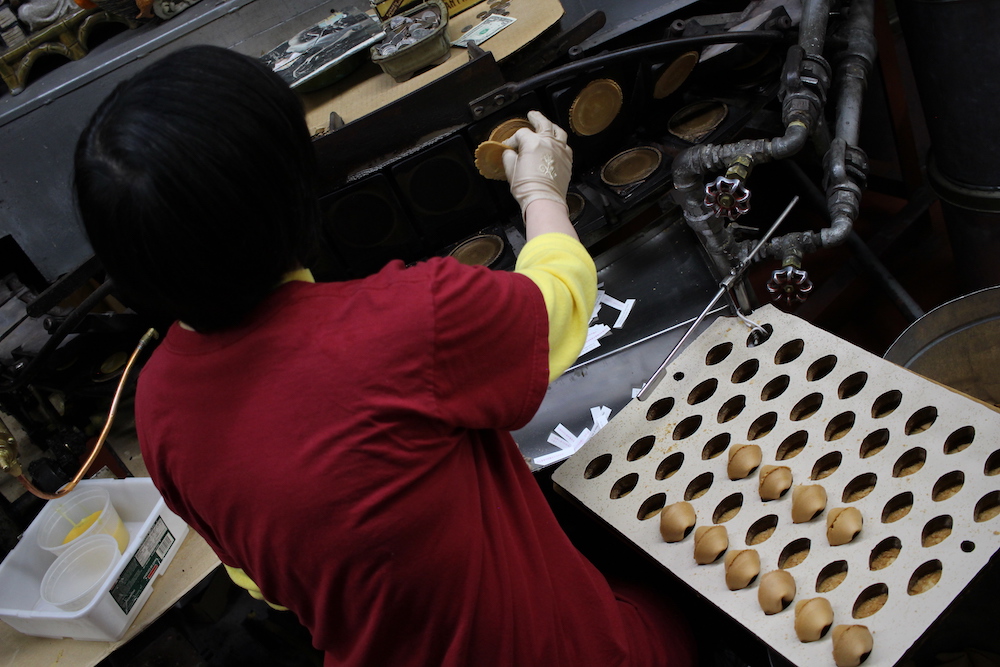 The Chans are touched by the outpouring of customer love and support following the story.
"One of my clients even sent me a $250 check just to support me," Kevin revealed. "I took the check but I wouldn't cash it because it's from the human heart. I'm going to frame it and leave it in the shop. I even brought some cookies to her house last night after I got the check. It's not the money, it's the people, it's heart to heart. They love my cookies and they love my shop, so I've got to love them back."
Golden Gate Fortune Cookie is located at 56 Ross Alley in San Francisco, (415) 806-8243.