Art is based on the inability to predict how it will be received. Sometimes as a DJ you get tired of breaking fools' ankles. Kumail Hamid did. So after spending his early years delving into textural lo-fi electronic and ambient music, sharing the stage along the likes of Shigeto, Four Tet, DJ Koze, and Teebs—including a guest slot at the 2018 Dimensions Festival in Croatia—it was time for the musician, producer, and DJ from Mumbai, India, to hit reset.
Exchanging ambient for illbient, Yasmin his half-hour beat tape of sorts, with weary R&B feels, is a nine-song mood-board of lush voicing and explorations beyond just beat-making. It sees tempoʻs regulated to hook-driven slow jam speed. With music, at times, that sets you up for some type of silk-shirt, rub-you-down sitch. The lyrics, the ones you can decipher, question what's real and imaginary. Fully dopamine paced on some glowed-up psych-groove type expanse, with many tasteful production salutes to DʻAngelo, Kumail gets the humidity correct.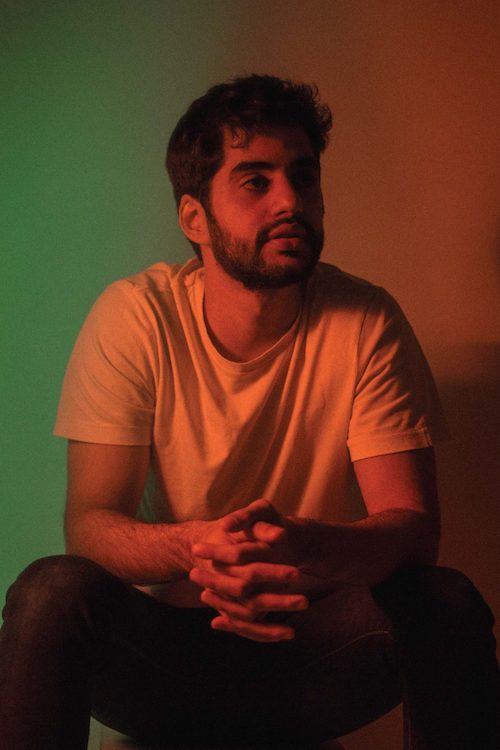 This is a celestial radio show, captured on cassette, where the host has gone rogue, filling his air time with instrumental slow darts that get stuck in your ear. Instead of sleep appearing, itʻs the woozy bump supplying comfort. Comprising random 80ʻs r&b ideas matched up against modern neo-soul and experimental hip-hop, Kumail uses his real-life struggles with insomnia and trepidation to find the pace. Transforming those countless nights of being isolated in a room in Bombay, India, while recording this project, those yips get fed into the patchwork.
A chance record digging trek in Istanbul inspired much of the project. Discovering 1980ʻs Japanese funk, vivid gospel, bright disco, and twisted bass music from the LA underground set a unique path. New ideas bring contradictory feels and rules, so in honor of the project, Kumail dedicated two years studying music, sharpening his piano chops, lending his ear to new arrangements and employing different production techniques.
With the first track, "It Ain't In My Head", a packed two minutes of dribbling bass and looped vocals, sets us up. 'Cause next track "Kkwy," takes us directly to Questlove snare hits circa 2000, caramel chords, and horn lines. "For youuu" makes the quiet storm, connect the dots parade, oh-so-self-aware. Those wind currents blow imaginary music video white curtains, helping Kumail find the right place to spread his voice over the tastefully inserted vinyl crackles.
"Same Shit," featuring  Los Angeles singer and rapper Pink Siifu, marks a bounce moment, a major change in Kumail's trajectory as a producer. But it's "All U Know" where we get the closest to something that bumps along. It's a head nod directive for sure, with silvery hummed lyrics, vibrating over the bass drum like Yoda over the Force, we get that needed energy push.
You can find out more about Kumail's Yasmin here.