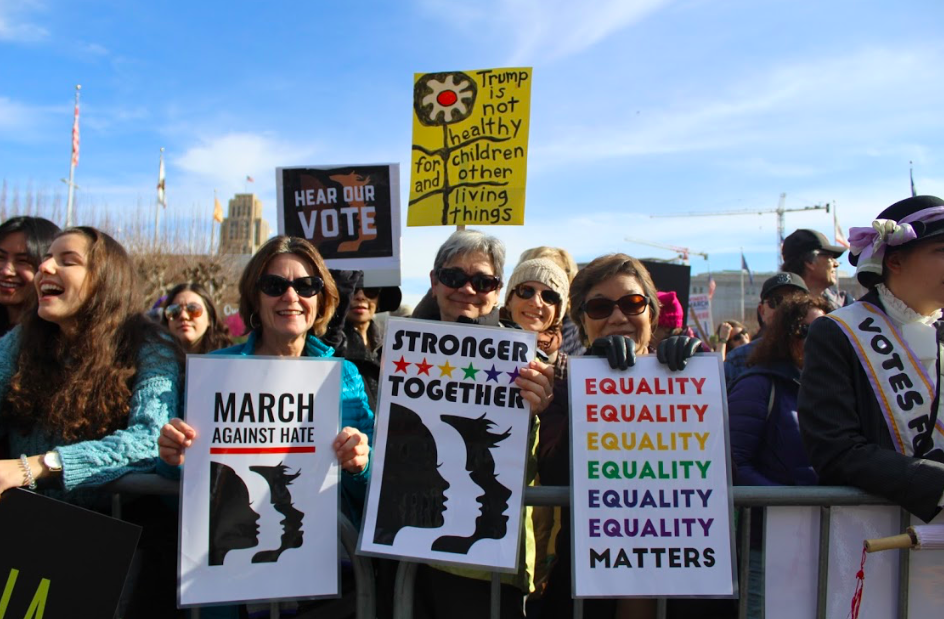 Little girls on parents' shoulders, bands of teenage girls with sparkly signs, young women adorning pink hats, T-shirts, and other attire, and men and women of every size, age, skin color, and sexuality filed into the civic center plaza Saturday, Jan 18, as the sun bathed onto the fourth annual Women's March in San Francisco.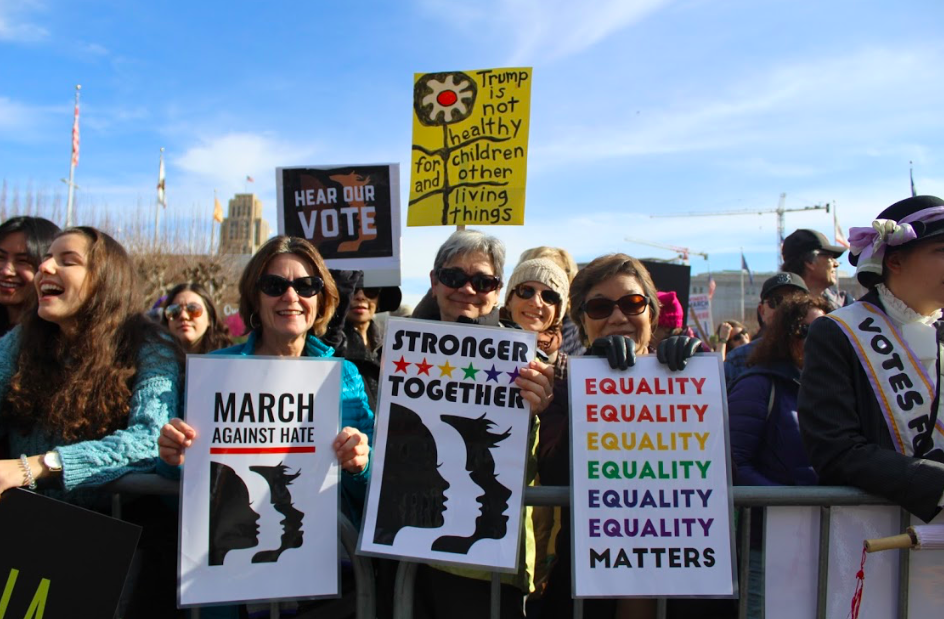 The empowered energy was nearly tangible as everyone in attendance, tens of thousands of people, took on this year's theme, "together we rise." This year's march falls on a significant year, as President Donald Trump, whose inauguration lit the fire for the first march, is knee-deep in the impeachment trial.
Before the rally began, many gathered around, listening to the soundcheck, and making friends with those around them. I have never been around so many friendly and eager people, excitedly asking me where I was from, what marches I had been to, and why I personally was at the march. Merely being around so many other women, young and old, is inspiring and heart-warming.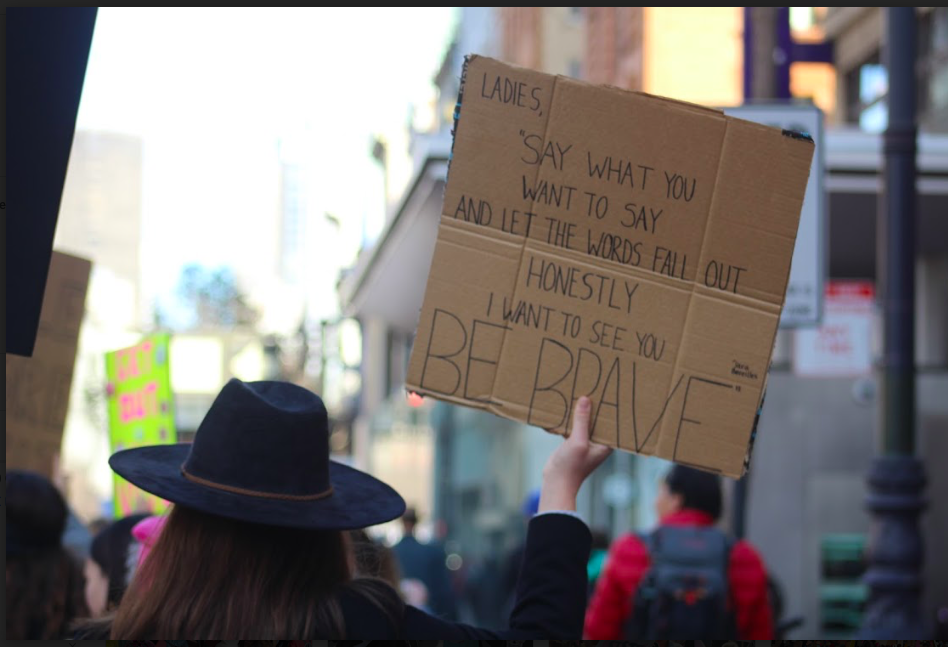 A group of students from UC Berkeley and UC Davis were among the first attendees, clutching to the barrier at the front of the rally. Valerie Johnson had been to a few smaller marches, but this was her first one in San Francisco.
"[I'm here] because I am worried about the future of women's reproductive health rights — a woman nearby exclaimed, 'Yeah, where are they?'– I am excited to see people come together and support each other in a time when it's really important to have unity," she said. "Being around everyone just re-energizes me."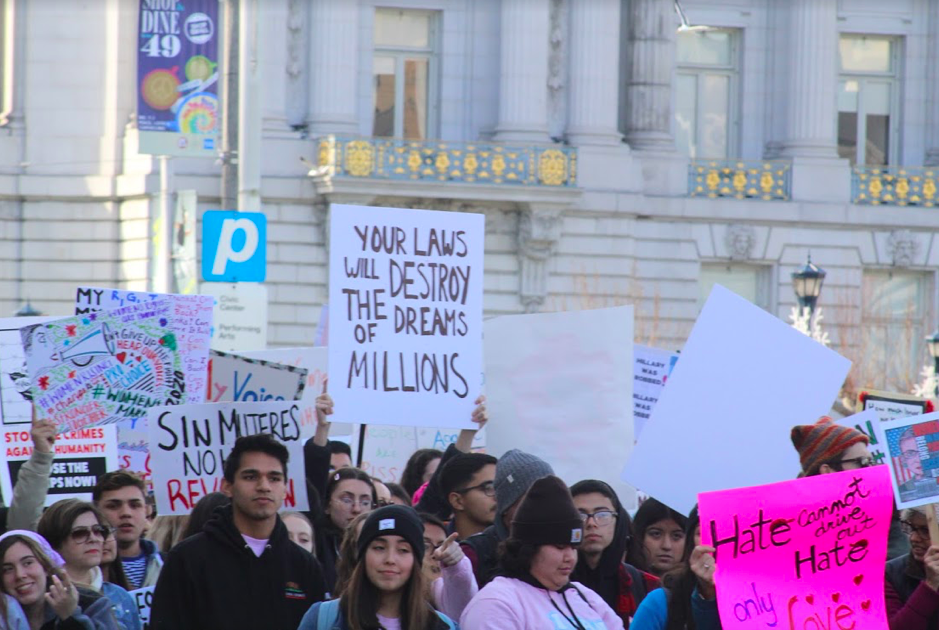 "It's our responsibility to be here," student Halen Hogerty added.
Rejecting President Trump and his administration continued to be a major theme at this year's protest, as signs across the rally read, "Dump Trump," "Remove the dementor in the white house," "I'm 94. Trump has got to go," and various others related to impeachment.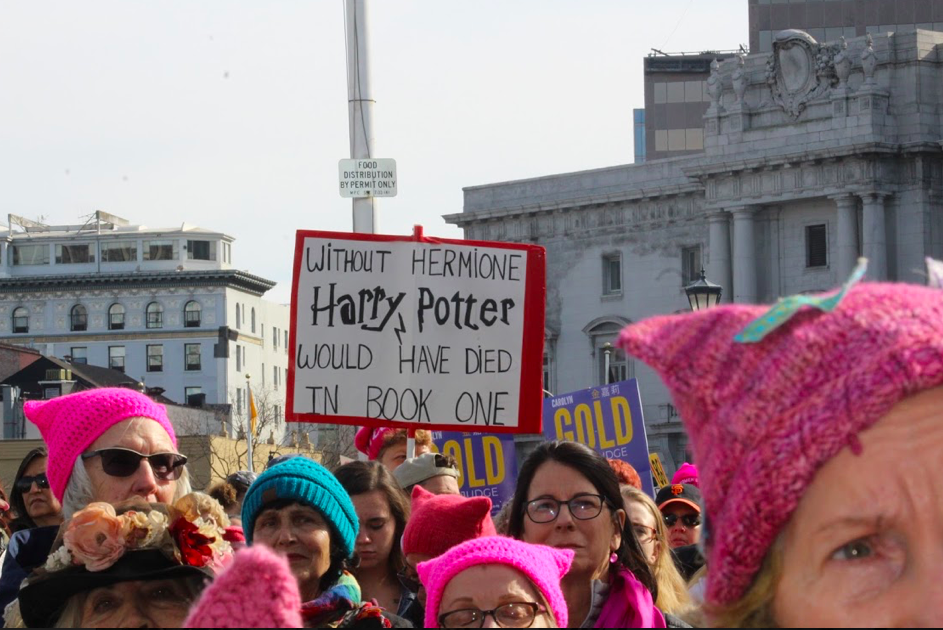 Another student, Julia Finnigan, said she thought this year's march held great significance, especially in the midst of the impeachment trials.
"It shows how the American public is finally witnessing the bullshit that goes down in the US government. We now have the ability to have mass organized events like this, to be transparent about that."