The March State Senate primary in San Francisco is heating up.
Jackie Fielder, the Indigenous-Mexicana queer activist who has been involved in the campaign for a public bank in San Francisco, just scored the endorsement of the United Educators of San Francisco, just weeks before vote by mail ballots drop in San Francisco for the primary on March 3rd.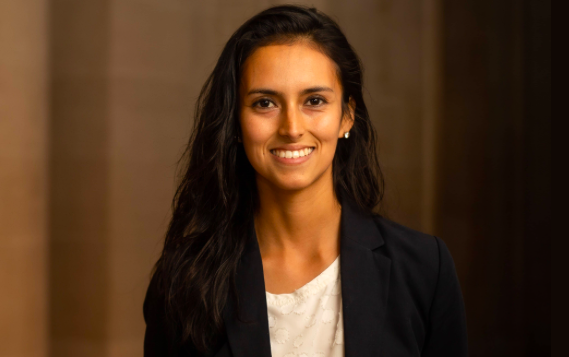 UESF, with its 6,000 members, is a significant force in local politics and the largest union to support the upstart challenger.
Taking on incumbent state Sen. Scott Wiener is a formidable task. He has the name recognition and pretty much unlimited access to campaign money. So far, according to campaign finance records, he has raised $1.6 million for his re-election.
Fielder has, according to her campaign, raised $96,000.
However, Fielder has racked up endorsements from Supervisors Gordon Mar and Dean Preston; Board of Education Commissioners Gabriela Lopez, Alison Collins, Mark Sanchez, and Fauuga Moliga; the SF Tenants Union, the ILWU, the SF Berniecrats, the SF Young Dems, the Harvey Milk Club, The League of Pissed Off Voters, and Alicia Garza, founder of Black Lives Matter.
Wiener has the Democratic Party power structure, including Gov. Gavin Newsom and Sens. Dianne Feinstein and Kamala Harris. Mayor Londo Breed is supporting him. He also has five supes: Rafael Mandelman, Ahsha Safai, Catherine Stefani, Norman Yee and Shamann Walton.
The UESF endorsement is significant because it represents the largest labor union that has decided to oppose Wiener – and it's based on educational issues.
According to Anabel Ibanez, UESF's political director, one of UESF's main concerns is the privatization of public education, particularly with corporate, for-profit, non-union charter schools. "Corporate charter schools, the way they're set up now, pose a real problem and take funding from public education," Ibanez said.
And much of the debate between district and charter schools comes down to funding. California ties education funding to enrollment and when charter schools open, the resources that go towards non-charter public schools dwindle.
Wiener was named the California Charter Schools Association's "Elected Official of the Year" in 2018. In his last race, charter school associations were among his top contributors in funding.
UESF president Susan Solomon said the union is worried about accountability. While corporate, for-profit, non-union charter schools receive public dollars, they operate as independent private entities that don't have the same accountability tasks that non-charter schools have.
This endorsement also comes in the wake of a decision regarding the New School, a K-5 charter school in San Francisco that was granted the right to expand to K-8 just last week. Though Assembly Bill 1505 and 1507 were signed into law last year to give local school districts more control over approving charter schools and provides more accountability measures for charters, the state overturned the local School Board's efforts to reject the expansion.
And the union doesn't see Wiener as an ally. "Although state Sen. Wiener is not on the education committee, he could have had an impact," Ibanez said "The state should understand why the local jurisdiction denied them their application to expand to K-8. This is taking money away from our public classrooms and this is what our educators need to provide a quality education."
"Jackie is a strong proponent of public education and members feel very strongly that she understands this crisis that we're impacted by," Ibanez shared.
UESF also sees housing as another major concern. There are more than 1800 reported students who are experiencing homelessness in San Francisco, as well as educators and school staff experiencing homelessness or housing insecurity.
Wiener did not support Prop C, the measure to raise taxes on big businesses to fund housing for homeless people. He didn't support State Prop 10 in 2018, which would have allowed for stronger local rent control, or Prop E "Affordable and Educator Housing" in 2019.
Recent data shows that Wiener takes more real estate money than any other politician in the California legislature.
"I view public education and housing as a human right, whereas my opponent views education and housing as private goods to be commodified," said Fielder. "I grew up in predominantly public schools and am a proud product of the public school system."
"As senator, I would like to push for a moratorium on charter schools, link educator and employee pay with the cost of living, make public colleges tuition free, and support statewide loan forgiveness programs for public school educators, paraeducators, counselors, and other school staff," Fielder said. "I'd accomplish these goals by working closely with UESF and other educator unions already fighting for these changes across the state and defend educator funding from charter schools and real estate developers who are looking for educational funds to subsidize their luxury and market rate development."