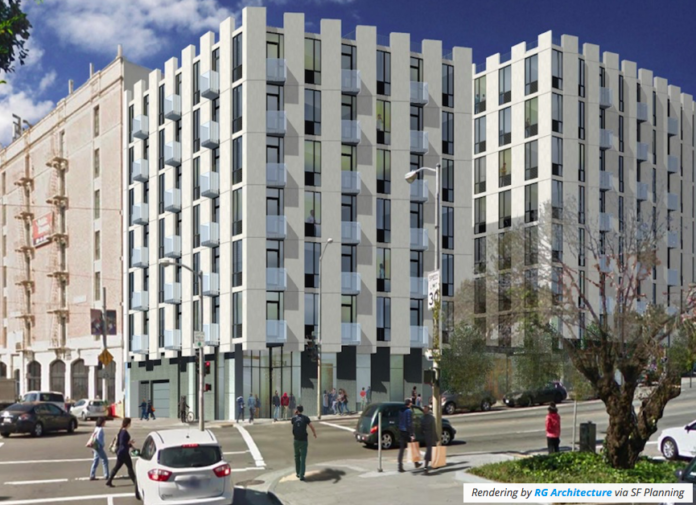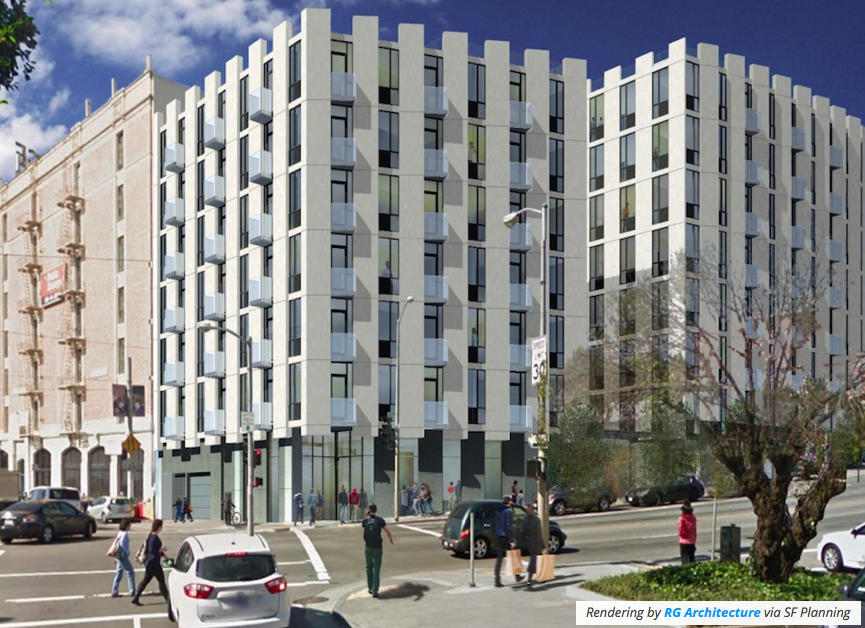 Just before the Board of Supes voted to approve a new 101-unit project on Geary and Masonic, we learned a critical piece of information:
The developer isn't planning just to build housing for "working people and families" It's going to be at least in part furnished rentals, which often becomes corporate rentals.
Sup. Dean Preston said that the developer told him the project only "pencils out" if a significant amount of it is furnished rentals – which bring in higher prices.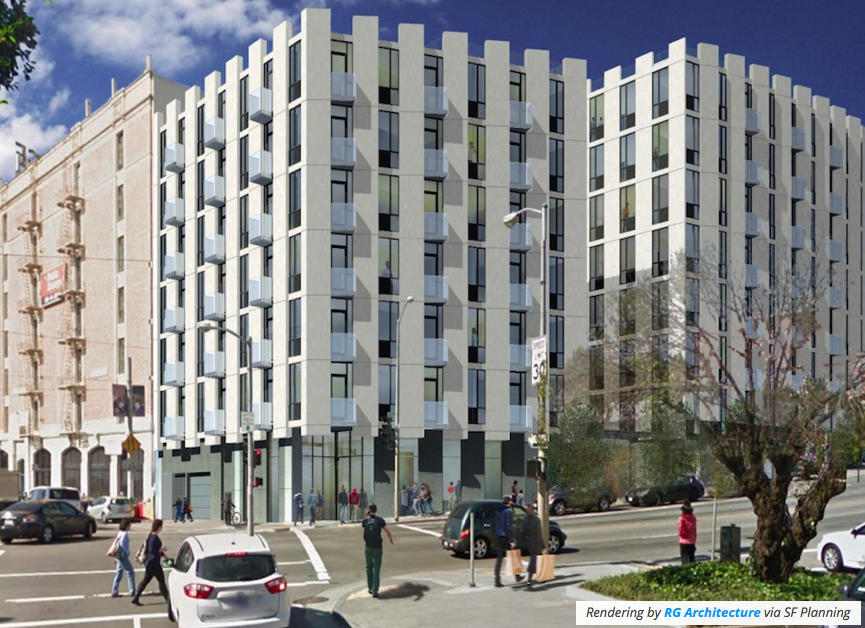 "All of their projections are based on furnished rentals," Preston said. He said the developer needed 19 percent return, that 17 percent wasn't enough.
The project, the supervisors were told, will be financed by a union pension fund.
Sup. Catherine Stefani, who represents D2 where the project is situated, changed her message a bit from last week. The furnished apartments, she said, won't be corporate rentals in the sense that the building or large parts of it won't be master leased to a short-term rental company.
The studio apartments, she said — which would be a majority of the units — would be furnished with Murphy beds, tables, and kitchen equipment to maximize efficient use of space. They would be marketed, she said, to "students, nursing students, visiting professors" and others who might need housing for shorter periods of time.
The developer made it clear that renting furnished units would bring in a lot more money – which only makes sense if those units will be very high-priced and based on a population that will turn over relatively quickly.
The projections also assume that construction costs will remain high, which is questionable. Stefani said that she expects the cost of materials and labor will continue to rise as the city and the nation come out of the COVID crisis; it's also entirely possible that, during a recession, costs will fall.
Sup. Aaron Peskin told the members that an ordinance he has introduced, which he fully expects to see passed soon, would restrict new intermediate-term corporate rentals, which would mean that some of the uses the developer is envisioning might not be legal anyway.
Preston also raised the question of whether the Sunshine Ordinance should require the developer to make public the financial records showing that the project only works if it includes no on-site affordable housing.
But the City Attorney's Office says that the law only applies to direct subsidies for developers – and an upzoning and fee change doesn't count.
So the project – whatever it actually is going to turn out to be – was approved 10-1. But the question still remains: Why is the city going along with a developer's demand that the rules be relaxed for financial reasons – when nobody but a few supervisors have been able to see the data?