Spring is springing all over the place, and we're all still stuck in our homes awaiting the latest anxious buzz about COVID. Now we reach another holiday, Mother's Day, which brings out-of-reach visions of brunch, family, mimosas, and a nice joint all outside in a beautiful, sunny meadow.
The fact that most of our family celebrations don't actually go that way is irrelevant, it is the idea of giving our moms, or the mom-like people in our lives, some extra love. All's the better if your Mom is a stoner.
So I went on a quest to find some fun ways to bring Mom that love while staying in place.
My first discovery is the special Mother's Day Box from Lucky Box Club. This opportunity is available for customers in the Sacramento and San Francisco Bay Area only. For $199, it includes goodies from Garden Society, Kikoko, House of Saka, Om, Mellows, Green Bee Botanicals with Lolo & Wedding Cake flower. If you are outside the Northern California area you can purchase the CBD Mother's Day box featuring Bath Soak, Infused Massage Oil, CBD Gummies & CBD infused Bath Bomb for $109.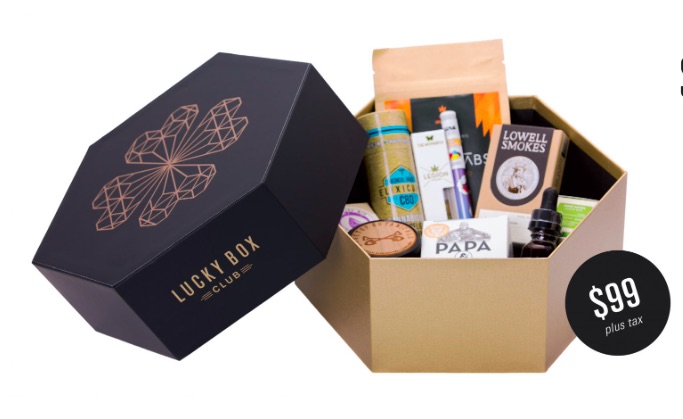 Lucky Box Club is also offering a Staycation Box Set for $99 in which you can choose products for the box and even get discounts in the future. Outside of California, only the CBD box is available.
You can also subscribe to Lucky Box Club for a monthly box of cannabis treats. I've sampled one before, and it is a fantastic opportunity to try new items. 
Staying on the CBD kick, Green Bee Botanicals offers Mom award-winning cannabis-infused Perfecting and Renewing Serums, Brightening Eye Cream and Deep Calm Massage Oil. These are high quality products guaranteed to make Mom look in the mirror and nod approvingly.
The Wulf Pack over at Manzanita Naturals reports they are making new KwikCBD products to go along with their KwikEaze products which offer a powerful 100mg of THC each. That will means 100mg of CBD power and .2mg of THC into one small swig. Finally, something that will cure Mom's head and bodyaches after a day of family bliss! 
Their medicated sodas, The Fizz, are fantastic as well with great flavors at 10mg THC per bottle. Mom would love a six pack on ice to celebrate.
"We do have sweetener free "The Fizz Sparkle Water" in five delightful flavors now, which might be good for Mother's Day. No carbs, organic, full flavored with 10mg of sativa. Great for mom," said Aaron aka Practice from the Pack.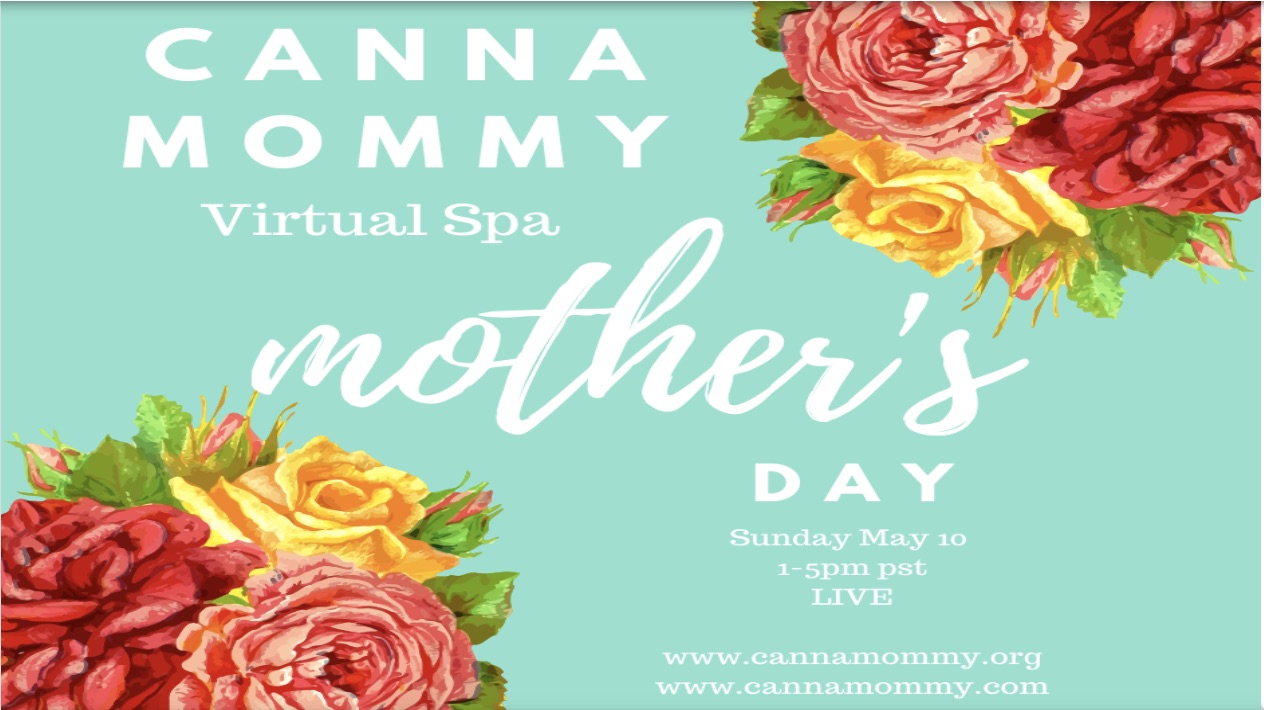 Finally, CannaMommy is hosting a Virtual Day Spa on Mother's Day, Sunday, May 10 from 1-5pm. Tickets are FREE! So RSVP now!
There will be 30-minute live segments with guest hosts on yoga, facials, make-up, starting a home grow, a round table sex talk, medical questions, meditations, crafts, all the while with smoke sesh breaks! What more could Stoner Mommy want as an at-home spa day! 
Maybe getting Mom a VIP ticket! Then she will get a special Spa-In-A-Box which includes medicated bathbombs, hand/foot soak, sex lube, salve, facial, cannabis flower, chocolates, tea and lots more.
Check up on your favorite dispensaries online for more Mother's Day specials and bargains. There should be plenty! Subscribe to your favorite dispensaries' newsletters. Let them contact you about all their specials and events.
Also connect with SAVA, the only LGBTQ-owned and -operated cannabis delivery service in the Bay Area. They are involved with the day spa programming and do so much for our community. They will have plenty of specials, and also highlight women-owned and -operated brands.
There are many ways to show love and appreciation to our mothers. The gift of cannabis, be it in THC or CBD form, just adds that extra nugget of love.
We may not be able to take her out to a fancy brunch or to do, well, anything this year, but we can still celebrate mothers and motherhood in all its incarnations, just by being happy we are all well and taking care of each other during these precarious times. A nice strong joint doesn't hurt either.
Now it's time to light up!