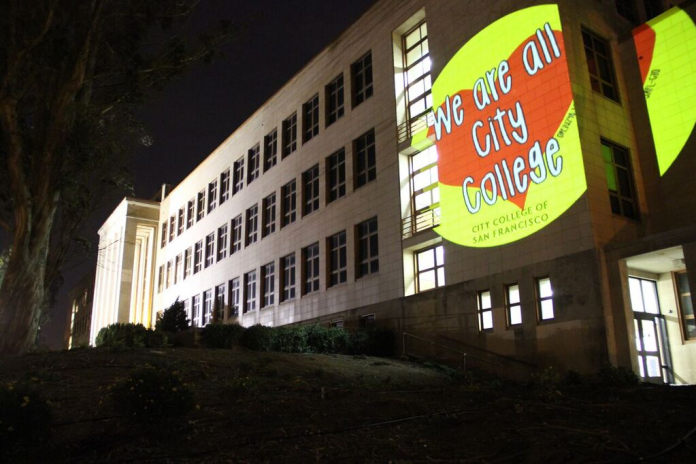 Editor's note: City College will be hiring and interim chancellor to serve for the next year while a permanent chancellor his hired. It's a critical job at a critical time; the applicaiton process closes May 25.
As you approach the hiring of a year-long interim chancellor at the College, please take this opportunity to return City College of San Francisco to the successful and beloved community college it once was and can be again.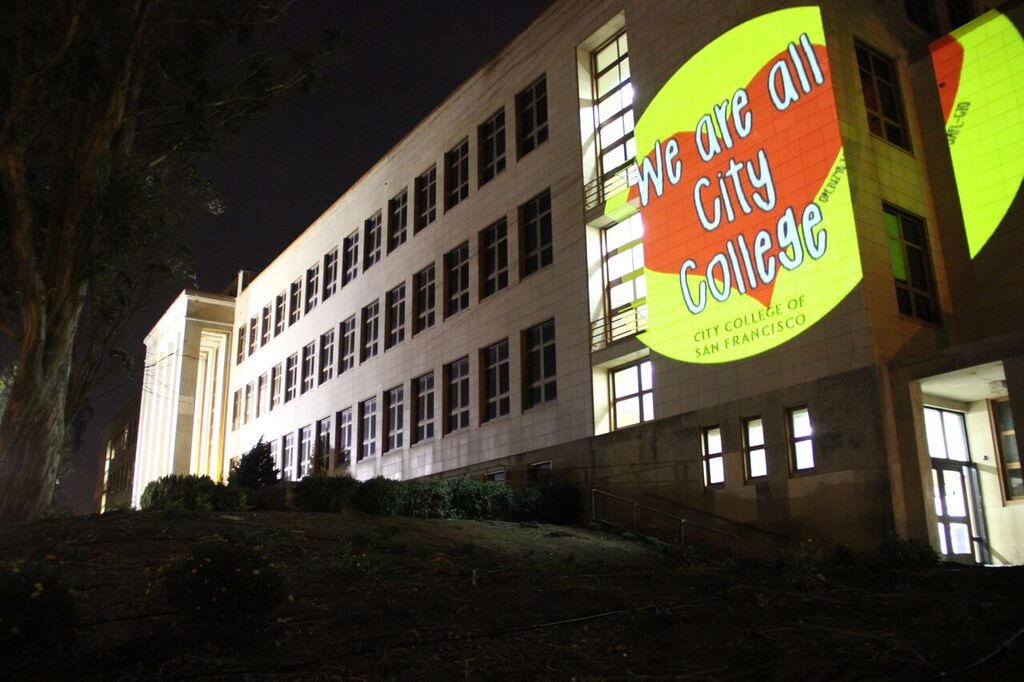 We are troubled by the past eight years when a series of short-term interim chancellors and two permanent chancellors have tried to reduce City College to a junior college. Though we are proud of the college's record in awarding certificates, AA degrees, and transfer paths to four year universities, we urge you to appoint a chancellor also committed to other aspects of the college's mission: cultural enrichment, civic engagement, and lifelong learning.
We urge you to appoint a chancellor with leadership experience in urban comprehensive community colleges. Generally, the chancellors over the last eight years worked at smaller junior colleges in exurban or suburban communities where the local K-12 district provided adult education, unlike at City College where we have a robust adult education program. Hire a leader committed to non-credit instruction including English as a Second Language and older adult education.
Hire someone who will work tirelessly for upcoming local (Workforce Education and Recovery Fund, formerly known as CHEF) and state (Schools and Communities First) initiatives, which will bring money to City College. We appreciate that your president and the president of the faculty union have joined other voices across the country in calling for community colleges to serve as recovery centers. Laid off workers will enroll at City College as they seek skills in the new economy. The interim chancellor must have the kind of creative vision that can enable the college to meet the needs of those students.
The college needs a truth teller, especially when the truth is bad, and a problem solver who actively solicits advice from the campus community but is up to making the final decision and being accountable. The college needs a leader with the humility of a follower and the wisdom to know that seeking input is the best way to arrive at good decisions and actions. The college needs a leader who shows a demonstrated commitment to working with faculty and staff. The college needs a healer who will not pit constituencies against each other but will work toward resolving differences and promoting deep respect for all employees. Our students deserve that kind of mature, engaged collaboration among faculty, staff, and administrators.
The interim chancellor should consider looking to senior faculty in a reinvigorated administration. A rebuilt administrative team must restore the confidence of department chairs in administration's ability to listen and work collaboratively. The interim chancellor must build a responsive, ethical Facilities team to manage the bond passed by the city's voters this March, once again putting their confidence in City College of San Francisco.
The ideal interim chancellor should be a strategic thinker, keeping sight of ongoing challenges, such as accreditation, while promoting positive and productive relationships in Sacramento where the new state funding formula, unfriendly to large urban districts, must be reformed.
The ideal interim needs to be responsive to your leadership, your working committees, and your focus on the general health of the college.
Lastly, the person you hire must be committed to preparing the college to attract well-qualified applicants for the permanent chancellor position. The table the interim sets should be the kind of feast City College of San Francisco regularly offered its prospective leaders in the past and will again.                                                                                        
Retired City College of San Francisco faculty Anita Martinez and Leslie Simon served respectively as an administrator and a department chair. Martinez taught English as a Second Language, and Simon taught Women's and Gender Studies.