I watched the dramatic first event with Joe Biden and Sen. Kamala Harris this afternoon. It was inspiring, with powerful personal stories (including Harris' friendship with Biden's late son, Beau.) It was a perfectly managed event. Both candidates were absolutely on their game, and both presented a human side that will be important in the fall.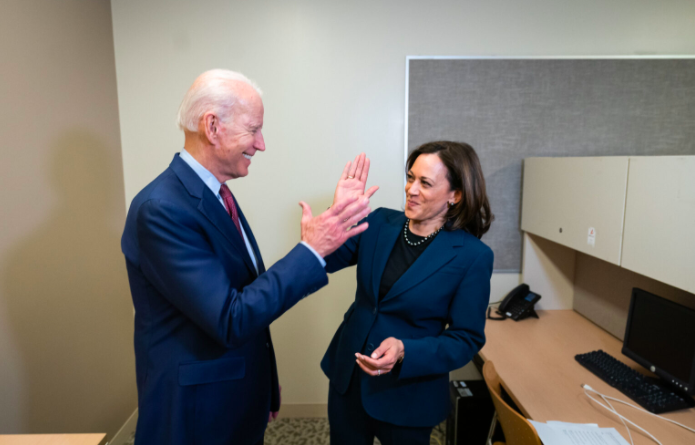 Both spent most of the time talking about how horrible Trump has been, and that's the right theme.
Both made promises about rebuilding the nation after COVID, about creating jobs and protecting the environment and representing, as Harris said repeatedly "the people."
Neither one of them said a single word about economic inequality, the massive wealth of billionaires (which has increased at a disgusting level during the pandemic). Neither mentioned the bloated military budget. Neither gave any indication of how they would pay for the promises they made.
Maybe that's later in the campaign, but still:
Biden talked a lot about how Harris is "a fighter." How she took on big financial institutions during the great recession. How she will "fight" for the working families of this country.
But The Wall Street Journal says Wall Street doesn't seem at all upset. In fact, The NY Times says both Wall Street and Silicon Valley are happy with the choice.
I don't think the Democratic campaign works without some mention of the major themes that Sens. Bernie Sanders and Elizabeth Warren used to collect millions of votes.
Plenty of time still to go, and the first event is more about the show than the substance. But we need to get to the substance pretty soon, and some of it has to be about taxing the rich.