Chances are if you caught percussionist Brijean Murphy live, previous to 2018, you might have taken it for granted. At the time, she was gigging for Toro y Moi, U.S. Girls, Poolside, and whoever knew you needed that behind-the-beat-accent in order to make the performance singular: loose and tight.
This accomplished DJ, session and live player in Oakland's eclectic music scene was straight rocking the congas with that extra stuff that has no name, just feel. But after her more than aesthetically pleasing mini-album Walkie Talkie dropped in 2019, things changed.
Under the name Brijean—her collaborative project with producer and multi-instrumentalist Doug Stuart—people started to pay attention. Still an in-demand percussionist, she finally saw that shine start to pay off. 
Fader, Gorilla vs Bear, Stereogum—all the platforms where purple pants are encouraged—began singing the praises of this unique East Bay duo. The delicate timing, that exact rocking of the congas, her jazz influenced phrasings… It all brought something different, hard to replicate, to the pepper pot.
On "Ocean," the new single from forthcoming album Feelings on Ghostly Records (February 26, available for pre-order), Brijean's pitter-patter lyrics, reminiscent of Astrud Gilberto's casual serenading, levitate above full-round drum taps, caramelized Fender Rhodes touches, chiming triangle, and knotty woodblock chops.
 On Walkie Talkie there was always the possibility of a most unusual dancefloor assembling itself. Brijean has this limitless Venn diagram encapsulating the best elements of iconic SF House label Naked Music, Gal Costa-type tropicalia expansiveness, and a breezy, austere disco-rooting throughout.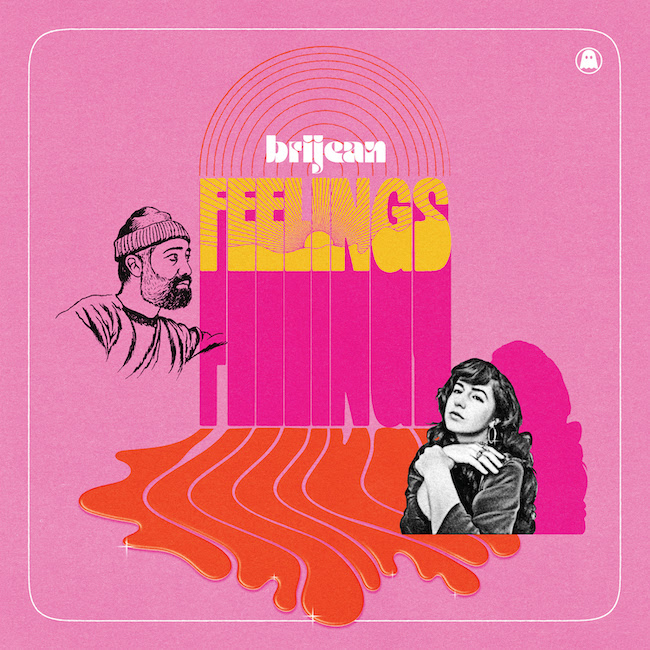 The new record finds Murphy more relaxed. Her vocal accent is pushed further behind the tempo, the lyrics appear as commentary, and her ease remains hypnotic.
"Valuing myself as elemental instead of an 'aux' percussionist, and the undoubted support and talents of Doug, encouraged me to both make this project and collaborate with many different people" Murphy says. The new centering and openness come through.