You're eyeballing Good Taste, our weekly local column that offers ideas on what to eat and who to support — today, we're featuring meals, deals and special surprises that pop up just once a week in San Francisco. Set an alarm!
MONDAYS
The new Malaysian Mondays meal delivery service from chef Tracy Goh's Damansara SF launched last week. The menu (with optional add-ons) for two is released at 9 a.m. on the Tuesday before and sells out quickly, so check for this one next Tuesday morning if you're interested in ordering on July 26. While I haven't yet had the opportunity to try this one out myself since it just launched, I can certainly vouch for the deliciousness of this chef.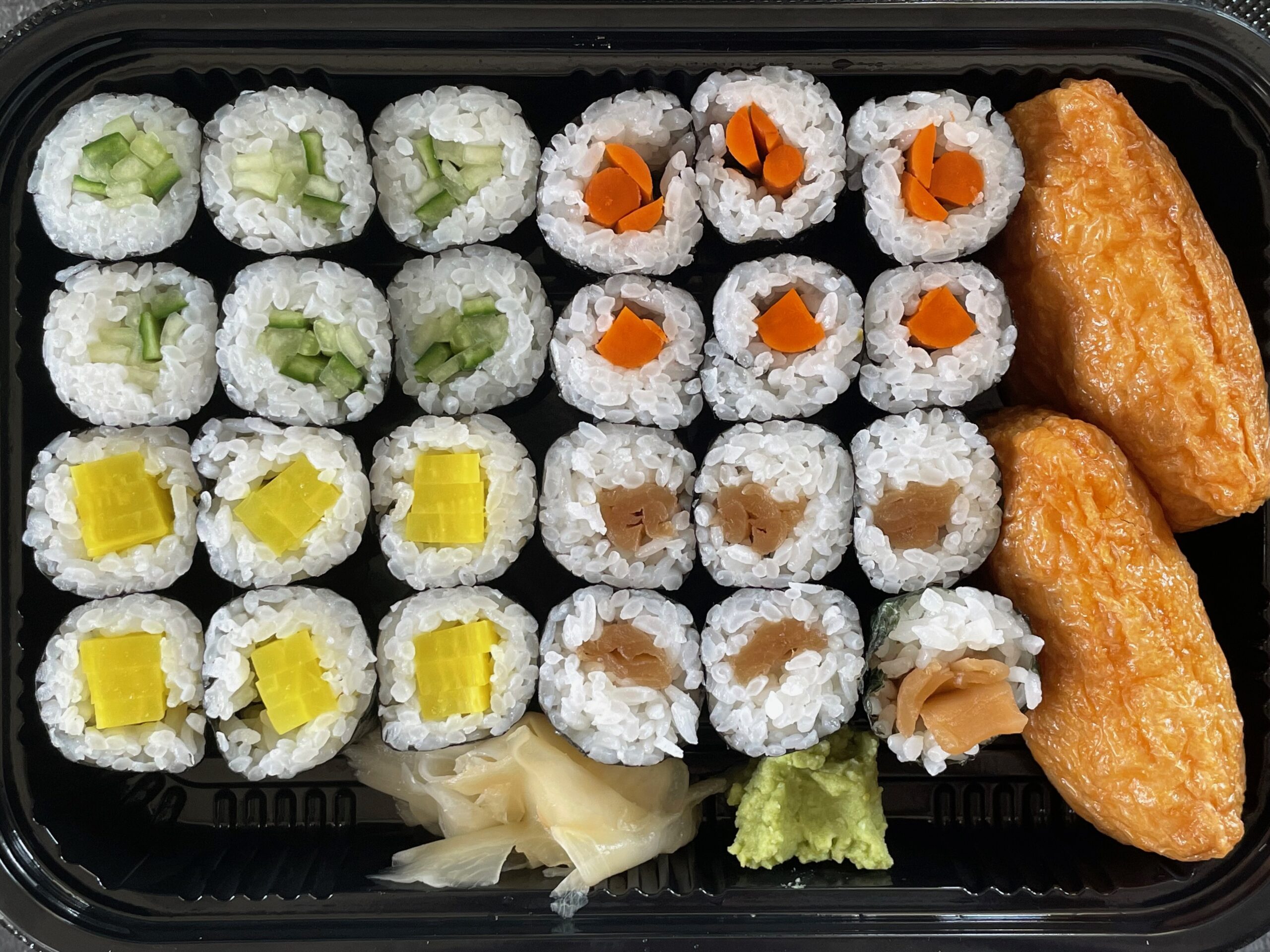 TUESDAY
The Ocean Avenue location of Kaisen Don offers 15% off most sushi rolls with promo code "makimono" on Tuesdays when ordering and picking up directly from the restaurant. I'm a fan of the food here—particularly the 26-piece vegetarian sushi combo box, which is $26.99 every day—and I don't usually hawk a lot of discounts in this space, but I find that's a pretty good deal for a place that's already reasonable.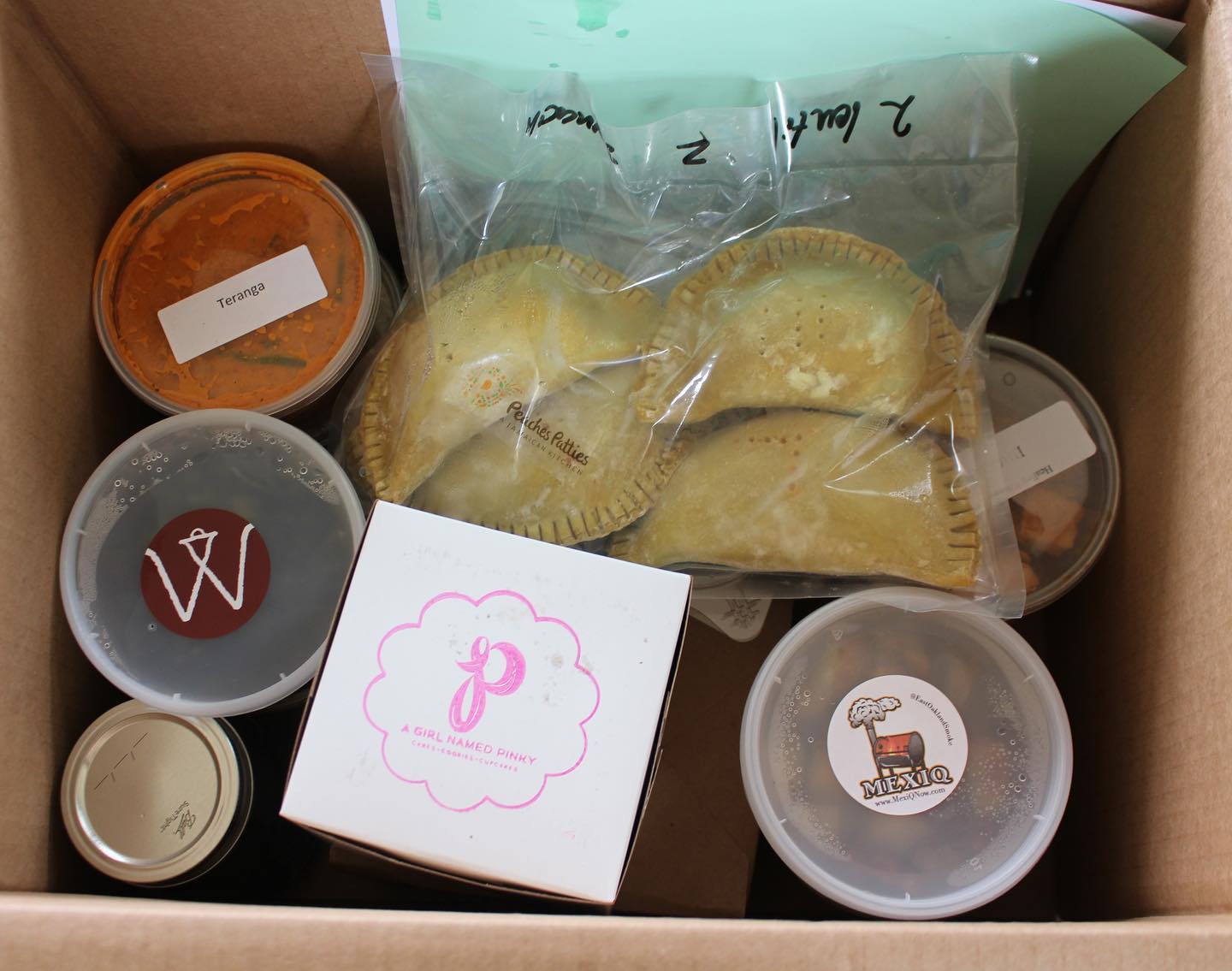 WEDNESDAY
La Cocina's weekly Community Food Box program offers three different sizes of vegetarian and omnivorous boxes of snacks and meals ranging in price from $45-110. The menus change each week, but you're always supporting the women and often immigrant-owned businesses that La Cocina nurtures and supports as its mission. I've gotten the Works option a few times; it's supposed to be five meals for two, but I feel like it's also the basis for more than that. Order by Friday for Wednesday pickup and delivery.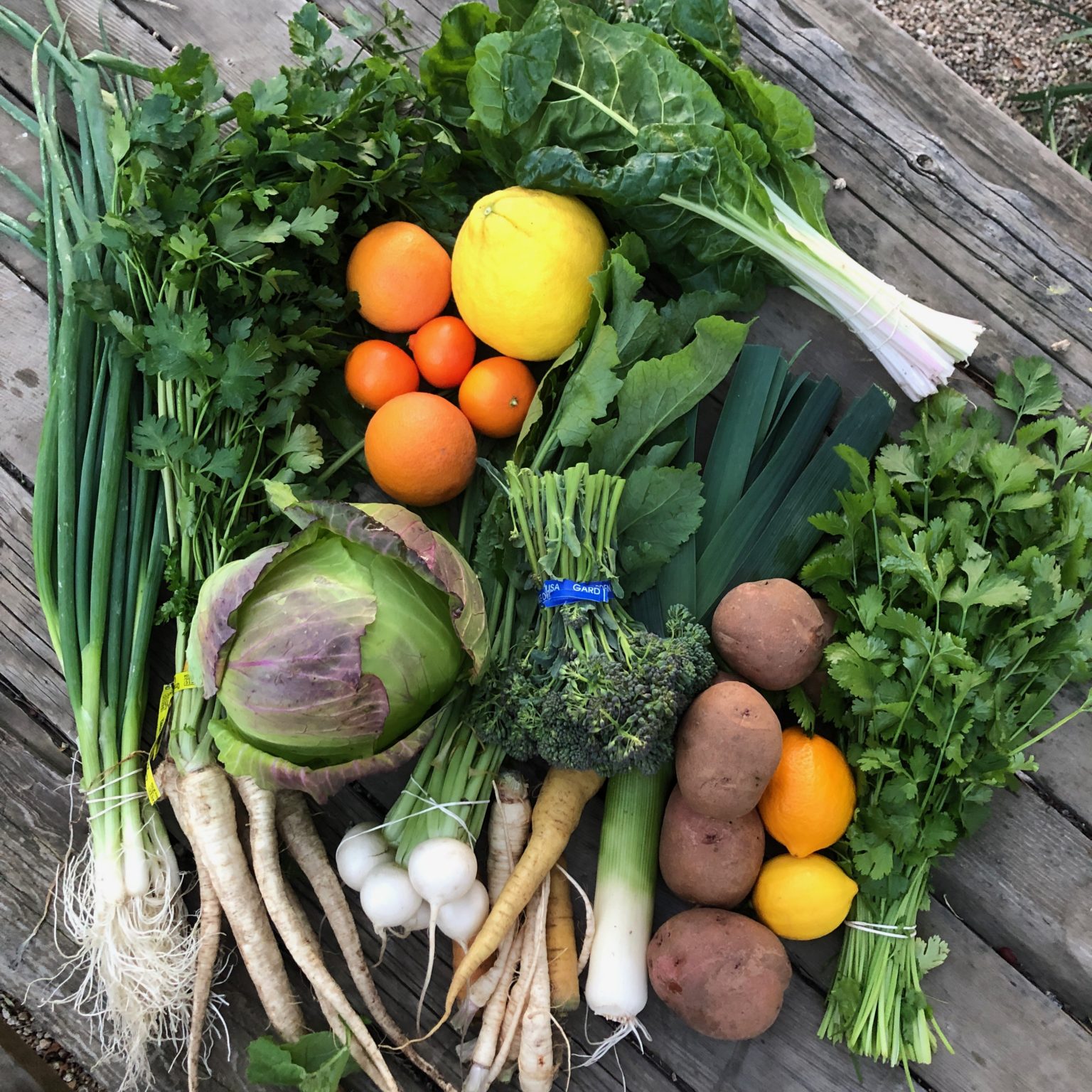 THURSDAY
Mariquita Farm, which is located near Watsonville, has long offered high-quality Mystery Box Thursdays for $38 that you can pick up weekly in San Francisco, usually in front of a restaurant that uses its produce. The box is always different, but they're always gorgeous, go a long way in your cooking and stir the imagination if you're game. A recent one contained jalapeños, Basilico Piccolo Fino Verde, chard, strawberries, cherry tomatoes, bok choy, heirloom tomatoes, little gem lettuces, tomatillos, and watermelon.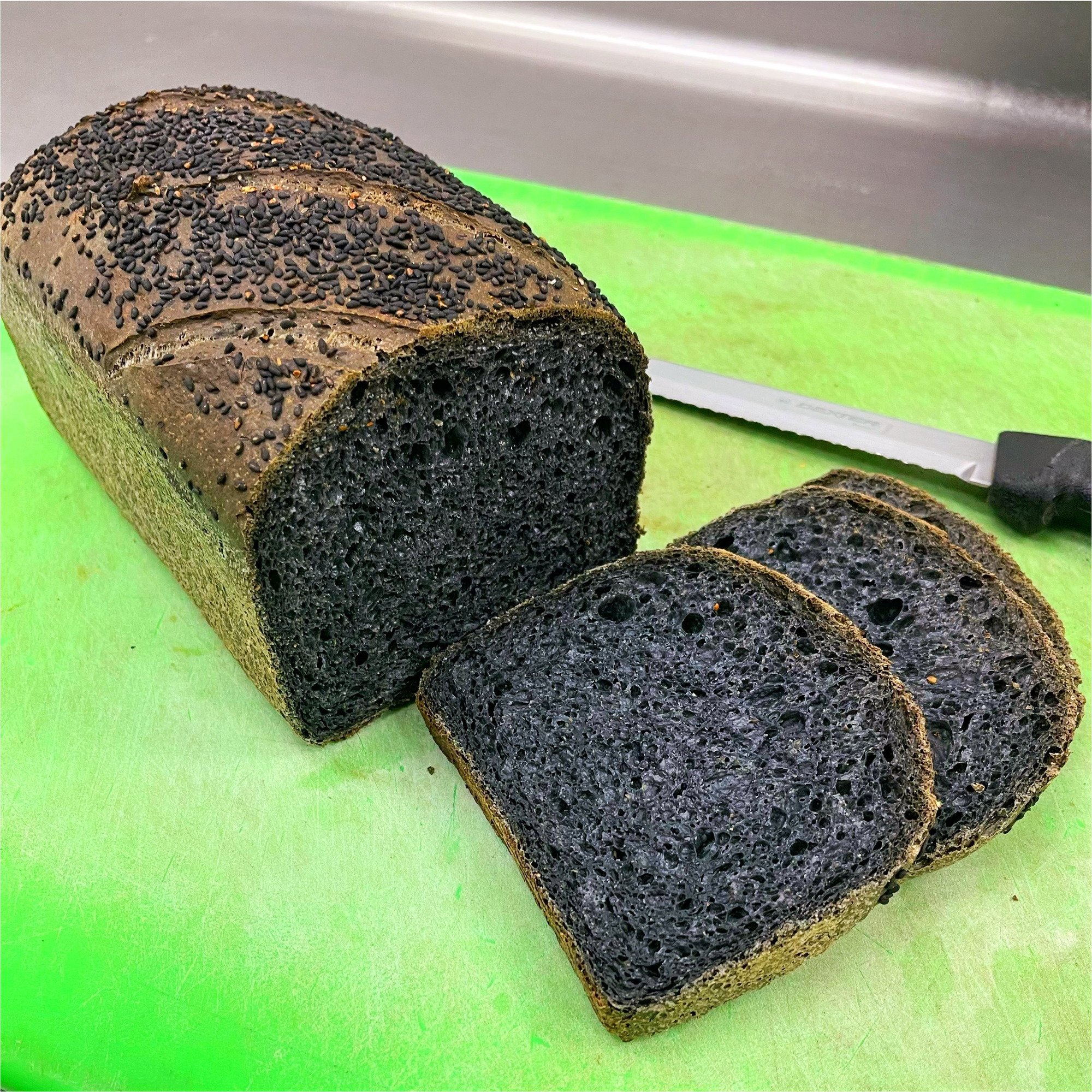 FRIDAY
Rize Up Sourdough has been making major moves in the last few months, moving from backyard production to commercial kitchen work, where they can supply regular customers like Rainbow Grocery and work on new collaborations like Hella Black, a sourdough loaf with charcoal and black sesame that's a collaboration with the new Hey Neighbor Cafe. Order at the top of the week for a Friday pickup or grab one while they last at Hey Neighbor.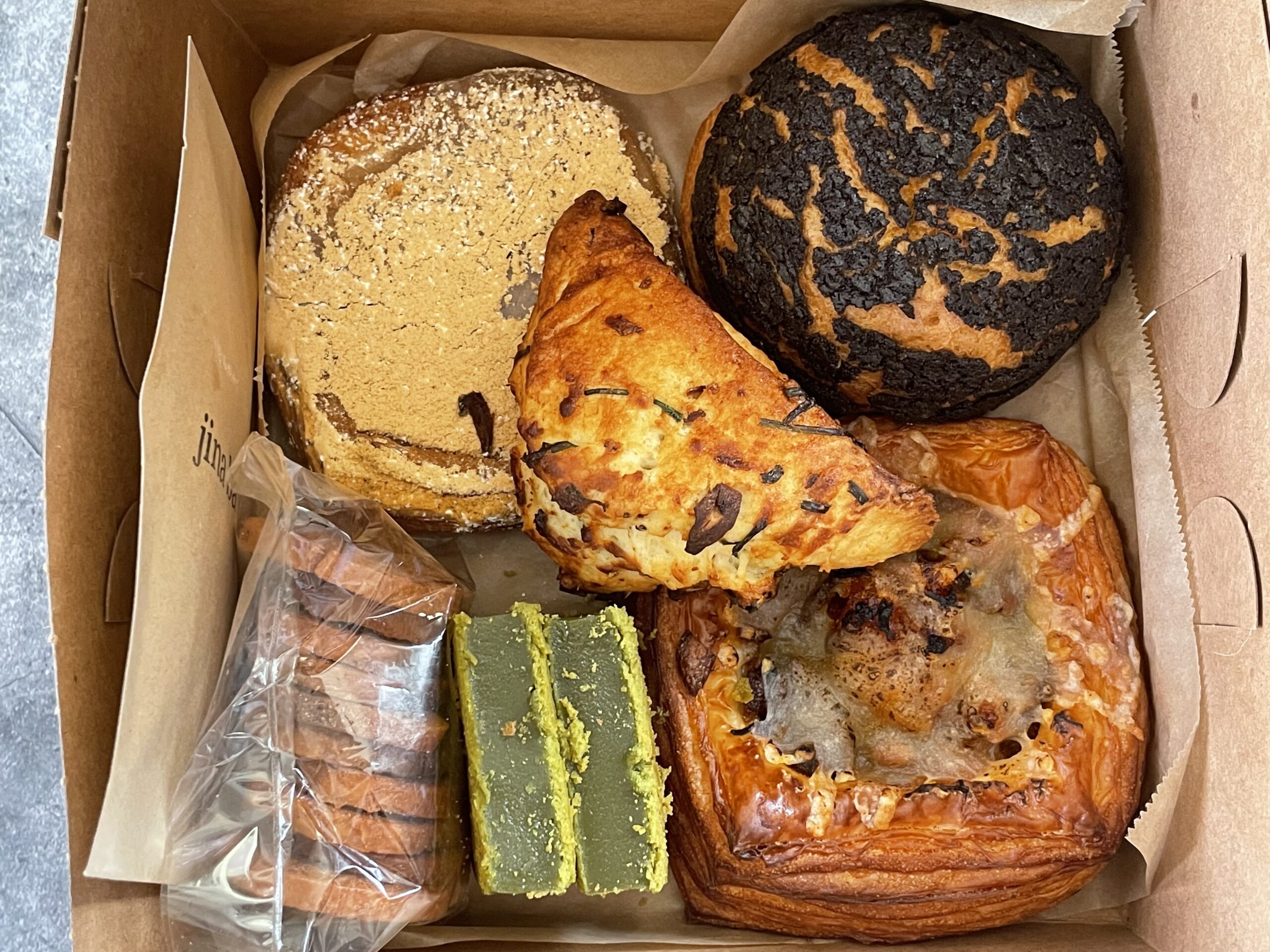 SATURDAY
Jina Bakes in Japan Center currently offers Quarantine Boxes ($35) and a la carte pastries and other baked goods to pre-order for pickup and delivery on alternate Saturdays — with every other Saturday being reserved for a first come, first served pop up. Pictured above is last Saturday's Quarantine Box, which offered two pieces of matcha butter mochi, a bag of milk rusk slices (which is like a sweet toast cookie), a potent garlic chive scone, pour-over coffee and two square croissants with Korean fillings, one a soybean-powder dusted injeolmi rice cake and the other a petite taste of the cheese, sweet meat and potatoes in the titular dish of Daeho Kalbijjim & Beef Soup, a popular restaurant across the street that I particularly enjoy. The kalbijjim croissant has become the calling card of this young bakery since it started offering the Quarantine Boxes in January, and the pre-order days fill up fast. If you visit on one of the pop-up days, you'll want to go early to have your pick of that day's offerings.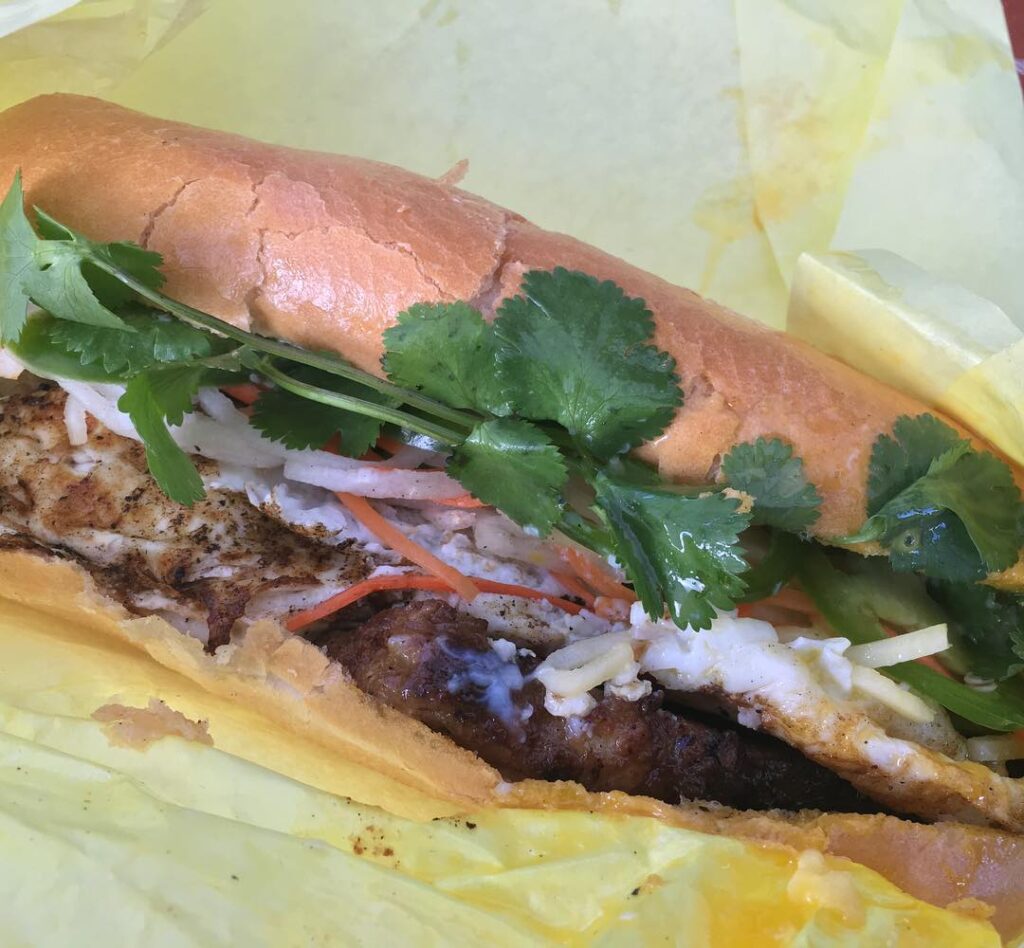 SUNDAY
The Stonestown Farmers Market has contained a well-kept secret for many years—go to the 3 bottled fish stand and order whatever is left on the weekly changing menu by the time you get there, before you shop for your produce. Order more of this family-made Vietnamese food for later if you are smart. I haven't been in a minute, but I'm one of those people who sneak into this great market at the last minute for potential fruit discounts, which means I sometimes miss out on the best hot food. Don't be like me with the hot food, but do keep an eye out for produce deals.
Find more food ideas to enhance your life at Tamara's site California Eating.