Californians are finally learning that "recall" initiatives are for losers. Losers with no political future.
The easily defeated Recall of Governor Newsom—which included a coalition of labor and political leaders some of whom don't even like him—is a clear example of the distrust and now disgust for this initiative tactic.
Losers—even though this was a dangerously well-funded Republican Hail Mary that cost Californians unnecessary time and a massive waste of money. But money still has a way of talking and filling the airwaves. And even the loser, who most people had never heard of, Larry Elder, got a big platform. Keep rolling the dice and you might win. Don't forget – Donald Trump was once our President. (And it's not certain he could not be again.)
So the Newsom one finally is over.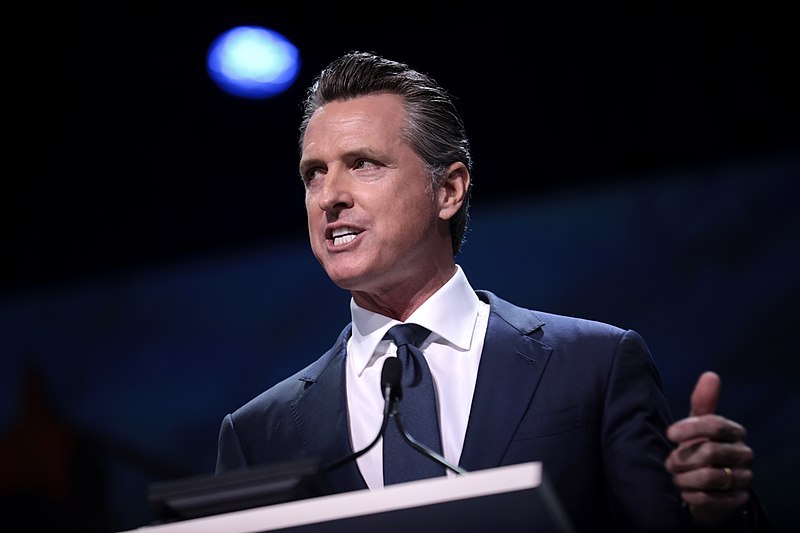 (Sonoma also had a good stupid one where District Attorney Jill Ravich and her labor and Democratic allies crushed the Recall 80-20 percent).
But now San Franciscans have to endure likely recalls of the school board and DA Chesa Boudin. The School Board recall has qualified, with an election set for Feb. 15, and the Boudin recall, if it qualifies, will be on the June 8 primary ballot.
These campaigns are also funded by the same type of anti-worker, anti-public education, anti-progressive rich fucks. But there is a San Francisco twist.
These campaigns are now being fronted by local losers who have been shoved to the sidelines—discarded wannabes who once had a glimmer of relevance or political future before coming in Fifth or Sixth in some local election or out of the money in the local DCCC slugfest.
I'm talking about the Richie Greenbergs and Joel Engardios and Mary Jungs and Andrea Shorters of the world. Republicans or pseudo-Democrats who are part of our "City Family" (sic). Some of them our damn friends! How sad.
We are already hearing—in paid mail and editorials—the parroting of right-wing mantras about law and order, crime, immigrants taking over our city, African Americans breaking into our cars.
All this bullshit is happening just to gain an ounce of unearned media and some consultant cash to enable the assholes a little extra juice in their vote for these anti-worker racist recalls.
I'd like to think, as San Franciscans, we still pride ourselves on reinventing ways to promote equality, civil rights, racial justice and worker rights.
Chesa Boudin was elected by San Franciscans to take up that mantel. Radical and innovative. Moving the sticks. Get more people out of jail and into productive lives, especially low wage people of color. Piss a few folks off. Whatever.
In next "regular" election, we can judge his historic victory and first term. Democracy. Retain him or not. Democracy as it should be.
What is ironic is that some of us in labor didn't lose sleep on the DA race last cycle. Certain folks had fierce alliances with candidates from both camps but there were other races in the city to resource and blabber about.
And now the School Board recall. Again, the same privatizer, anti-public school, anti-worker folks are still writing the checks. Really?
The folks we elected ran to be public servants. COVID infused school closures gave these privatizers (and the usual group of pissed off parents) an extra opening and then stupid school renaming campaign was exploited to add some extra angst.
But, again, we elected school board members a few years ago before COVID and the other distractions. There will be another election soon. Thank god my mother spared naming me "Gray," although "Tim" didn't ensure my being an All-Star pitcher for the San Francisco Giants either. I never had the bad luck of competing against a guy named Arnold. Or goof balls like Jesse Venture and Donald Trump.
We should all hate recalls on principle.
Tim Paulson is former director of the SF Labor Council.