The essence of the 24th San Francisco Transgender Film Festival (SFTFF) is simple, according to artistic director Shawna Virago. 
"The message is that despite the ongoing attacks and discriminations against transgender and gender-nonconforming people, we are powerful, vibrant, and create really amazing art," says Virago.
She invites people of all genders to tune in to this year's all-online, pay-what-you-can event (Thu/11-Sun/14), featuring seven short film programs and 42 intersectional, experimental, and nonlinear films that run the gamut from politics, thrillers, and coming-of-age stories to rom-com's, dance, music, and animation. Together they demonstrate the resilience, strength, talent, sass, sexuality, and courage of the trans and gender-nonconforming communities.
I spoke to Virago (also an acclaimed filmmaker and singer/songwriter) about promoting trans and gender-variant visibility, defying the mainstream media's negative stereotypes, and balancing freedom of speech with "a responsibility to treat people with basic respect and dignity."
48 HILLS What makes a film appropriate for the San Francisco Transgender Film Festival?
SHAWNA VIRAGO We always look for films that offer empowered visions for movement-building, social justice, and radical artistic visions. Our filmmakers deliver on the boundary-pushing content that matters to us—content that may expose abuse, hate speech, and inequities and makes you think deeply about the systemic issues in our communities.
48 HILLS How does SFTFF succeed in its mission of "holding true to its DIY, community social justice, and artist-driven roots"?
SHAWNA VIRAGO We seek out the films that many of the festivals won't embrace; we aren't looking for commercially-driven works. Content and storytelling matter over anything else. And, as a grassroots festival, there will always be a home for these types of filmmakers at SFTFF.
Today, there are more transgender film festivals and it's a testament to what my friends Christopher Lee and Alex Austin (the festival's founders) built nearly 25 years ago as the vanguard festival! All these years later, I am very grateful we're still going strong.
48 HILLS You've been the artistic director of the festival since 2003. How would you say the festival has changed over the years? How does it remain fresh?
SHAWNA VIRAGO The festival was started because no one else was putting our stories on screen. While there were fewer trans and gender nonconforming filmmakers than today, the opportunities to reach a wider audience and screen their films [remain] non-abundant. We will always be that creative home.
What has remained constant is we continue to embrace underrepresented voices and DIY aesthetics—and we showcase films with super-queer quirkiness.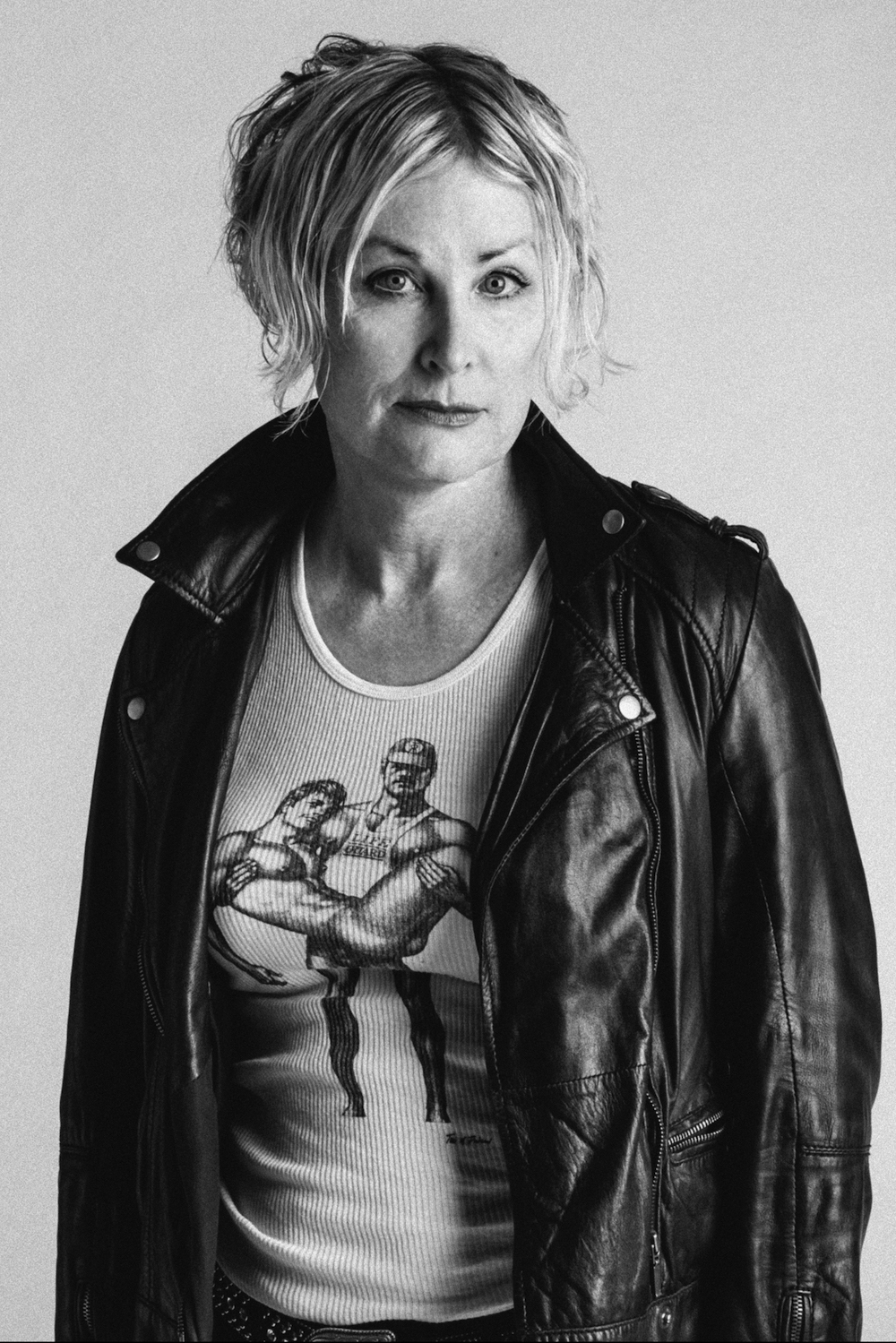 48 HILLS What are the greatest challenges in your role as artistic director of the SFTFF? Have those challenges changed over the years?
SHAWNA VIRAGO First of all, organizing the festival is a labor of love, and we are succeeding despite the various challenges. We have to make sure we have the funding to put on the festival and pay our team. And, as a politicized festival, we need to make sure we are consciously holding space for more films off the mainstream track.
Last year, because of sheltering-in-place and the impact of COVID, we didn't even know if we could produce a festival but we did it and presented it successfully online. It's important that people know we are the first and longest-running transgender film festival. 
Once again, SFTFF will be held entirely online so viewers anywhere can watch from the comfort of home, on any device.
48 HILLS What does the media continue to do wrong in its portrayal of the trans community? How can we remedy this?
SHAWNA VIRAGO The culture at large has a long way to go [as far as] respecting transgender people. We are the targets of ongoing anti-transgender legislation, as well as street violence, job discrimination, police abuse, and contempt. The list goes on. We need cisgender people to get more involved and support us and challenge the hatred we face.
48 HILLS There is definitely more trans/gender-variant visibility in pop culture lately. When MJ Rodriguez received her Emmy nomination for her role on Pose and more trans and gender-variant individuals started appearing on Drag Race, Orange Is the New Black, and Euphoria, it made me think that there has been some progress. What have been some of the important wins in the entertainment industry, in your opinion? What would you like to see more of in the next few years?
SHAWNA VIRAGO I'm an analog person, and like a broken record, I keep saying the same things: Yes, we've come a long way with representation from when we started. I welcome even more trans representation in film and in all facets of the arts and life. But, what hasn't changed is that there is still a lot of hatred, discrimination, and violence directed against trans and gender nonconforming people. 
48 HILLS Dave Chapelle's comments in his recent comedy special have drawn criticism from members of the LGBTQIA community. Do you have anything you'd like to add to the dialogue around his comments and his recent claim that he has the freedom to say what he wants?
SHAWNA VIRAGO No one argues against his right to free speech, but free speech is still a responsibility to treat people with basic respect and dignity. In today's world, things are changing at lightning speed. People are having a challenging time accepting that the noxious and harmful histories that make up our country are being called out. Transgender and gender-fluid people are no longer looking the other way and staying silent around problematic behaviors and hate speech.
48 HILLS There is still so much violence directed at the trans/gender-variant communities. As someone with such an extensive history of anti-violence activism, how do we stop this?
SHAWNA VIRAGO We live in a country founded on genocide, racism, and sexism. Making a positive, societal change has always been hard. We need our cisgender allies to fight on our behalf. We need white people to fight white supremacy. We all need to show up for the struggles of other communities facing attacks. Especially now, in the face of mounting, alt-right, reactionary hatreds. 
24TH SAN FRANCISCO TRANSGENDER FILM FESTIVAL runs Thu/11-Sun/14Tickets and more info here.