Under the Stars is a quasi-weekly column that presents new music releases, upcoming shows, and a number of other adjacent items. We keep moving with the changes, thinking outside the margins. Bidding a fond Adieu to one music fest and welcoming several on the not too distant horizon. Stay thankful, stay humble SF!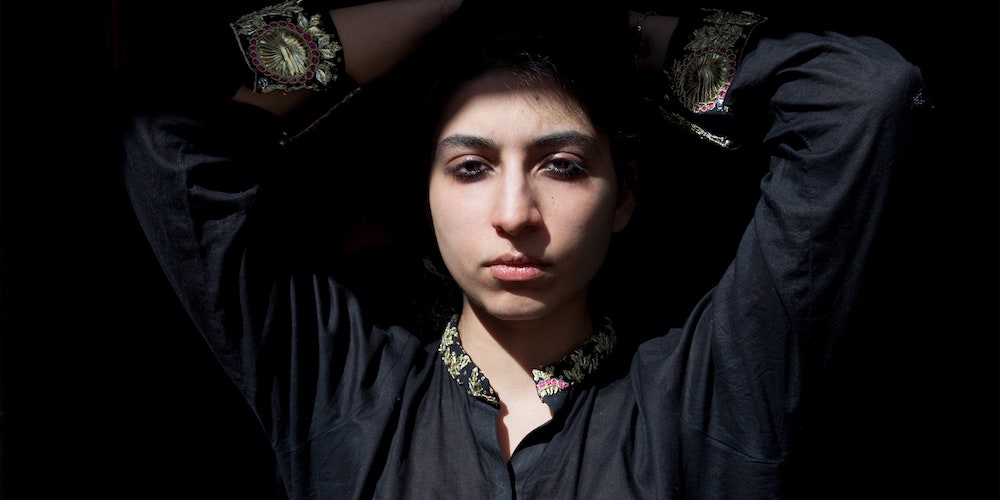 Noise Pop February 21-27, 2022
So I'm a big nerd fan for Noise Pop. Always have been. Always will be. It reminds me fondly of the halcyon days of the CMJ Fest in New York City. For a week, the world invades your city, to perform, eat, drink, talk shop, and see not only who's coming on the horizon nationally—but also behold, in person, who or what is the next coming from the Bay. In Ess Eff, it's no sweat to get real personal with your venues. Especially if it's in your neighborhood. For example, living in the Mission, The Chapel spoils you.
Noise Pop converts the entire region into numerous pods as multiple events, including music performances, art shows, film screenings, happy hours, after-hour parties, take place nightly over the course of a week.
For 29 years the showcase has forced city dwellers to leave their beloved 'hood, go across town, take in a show at a venue they may not frequent as much. Forcing their hand in checking out the eccentric beauty lurking beyond the local organic grocery. 
This year you can rely on Great American Music Hall, Bottom of the Hill, The Chapel, Rickshaw Stop, Swedish American Hall, August Hall, The New Parish, Gray Area, Public Works, Cornerstone, and 1015 Folsom, among others as your artistic playscapes.
Noise Pop seems grander, wider, and more challenging than ever this year. Phase 1 of the 2022 music lineup was announced last week and it features leaping off the page artists Moor Mother, Makaya McCraven, Irreversible Entanglements, and Arooj Aftab partaking in this year's across-the-board event. A number of Bay Area homegrown acts include Guapdad 4000, King Woman, and Papercuts. The Microphones will be performing in the Bay Area for the first time in 20 years, in addition to intimate shows from Alex G and Dorian Electra at August Hall.
The event will also feature a pair of classic indie-rock full-album plays, with Titus Andronicus celebrating the (belated) 10th anniversary of The Monitor, and a rare show from iconic indie pop-rock outfit The Drums as they perform their classic album Portamento.
You can purchase tickets and get more info here.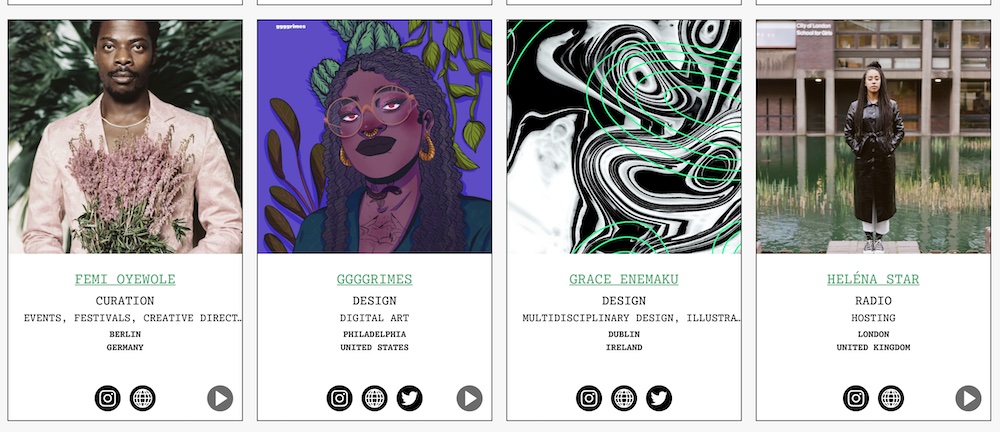 Black Artist Database launches Black Creative Database
"Every day is a good day to collaborate with Black Creatives" is emblazoned atop the front page of the new Black Creative Database, newly launched by the Black Artist Database (AKA B.A.D, fka Black Bandcamp), which began in June 2020 as a community project to support the work of Black musical artists. Later in the year, the team started work on the Black Creative Database, which has since grown into a directory of portfolios belonging to creatives across five continents, working in digital, design, media, curation, and visual roles, as reported in Resident Advisor.
"The purpose of Black Creative Database is to surface the richness of creative talent from the global Black diaspora in pursuit of wage equity, transparency, and stable employment for our extended creative communities," stated the press release.
Throughout summer 2020, following George Floyd's murder and the subsequent protests, Black creatives were in high demand with requests to speak, curate, and create content about the Black experience. Despite this, B.A.D says, there were few opportunities to speak about how Black creatives are marginalized within their work sector, or about the structural issues of racism that exist within the wider creative industries. The Black Creative Database began in response to this deluge of media requests and was inspired by the earlier collective action of Black Bandcamp. B.A.D encourages Black creatives to submit their details, create an online profile, and then share their portfolio and social media channels.
You can access the submission form here.
Anz, "All Hours" EP (Ninja Tune)
It was fun, quite pleasurable, to see San Francisco back in some type of full force for the city's number one holiday that is Halloween. While I'm far too old to whip out that 'ok boomer geezer' Tiger Woods costume I've been rocking for 20 years non-stop, it was refreshing to see all the multicolored extra-terrestrials floating about the city, experiencing some type of enhancement.
All day Halloween Sunday I had the All Hours EP by Anz rolling on repeat in my brain. Moving swift with a densely packed six tracks, this boisterous 24-hour "rolling" party spans UK Garage, 2-step, East Coast Club, techno, house, jungle, old-school rave breaks, and the mighty-mighty deep bass pressure that makes "Last Before Lights" such a Kodachrome banger for all time. Manchester producer Anz is a G, but we already knew what it is. Somehow she hit off a pop-sounding party employing all the straggler underground sub-genres into this mobile 'disco to go' format. Kudos to this surprise and remember, stay hydrated.
Purchase the party here.
Bathe, Bicoastal (Good Energy Recordings)
Brooklyn duo Bathe-singer-songwriter Dev Hobdy and guitarist-producer Corey Smith-West have very quietly put something together, so austere, they've broken through a wall and rewired a certain corner of contemporary R&B. Bicoastal, the debut from these genre-defying artists, is a most modern assemblage of ideas that builds an orb where the ocean and Black culture fit harmoniously.
The world-building "Sundress" operates like its own planet, full of clear air. A unique ecosystem equipped with stuttering drums that paint sprinkled clouds across the sky and mellow sunsets that accompany the hushed voices of Hodby and West. The duo formed as college students in Philadelphia and steadily built a cult following. Bicoastal is a new way of living and damn it's fortifying.
Bathe in the vibes here.
Habibi, "Nice" (Kill Rock Stars)
Just to put it on front street, I found out about the Brooklyn-based quintet Habibi at Noise Pop two years ago. They've been called "the Colgate white glisten of sixties girl-group pop combined with an uncensored edge" by The New Yorker. I enjoy their twist and wiggle on 1960s garage rock. Most of the time they delve into lead singer Rahill Jamalifard's Iranian-American roots, melding Farsi lyrics and Middle Eastern minor scales with American pop, infusing the vocal chime of the Shangri-Las.
On this cover of Swiss punk band Kleenex/LiLiPUT's song "Nice," you hear all those influences come across so breezy, so charming amidst this steely and minimal rock foundation.
I can't get enough of this. Habibi will be in town next March at The Chapel and I suggest securing those ticket now. But you can purchase their new EP today.
Eric Krasno, "Alone Together" (Mascot Label Group)
Eric Krasno is a name that is directly affiliated with the Grammys. He's won two.
The Soulive and Lettuce co-founder, singer, and multi-instrumentalist defines himself as not only an artist, but also as a husband, father, and man. On the groovy (and I mean that non-sarcastic, this track has early Lenny Kravitz Let Love Rule vibes to it) "Alone Together" Krasno pulled inspiration from his personal.
It's from his forthcoming album Always. "Before 2020, I was having a good time, but I wasn't grounded at all," he explains. "I was going from gig to gig. I was always running around without a purpose. During the last year, I found my people in terms of my wife and son. I've created a family who will always be there for me. That's what the album is about."
Recording at the Bay Area's legendary Hyde Street Studios, famous for 2Pac, Grateful Dead, and Digital Underground, Krasno hit immediate gold."Most of all, I want to put you in a happy place. In the past, I personally just felt like I was a guitarist, songwriter, and producer. Now, I feel like a fully formed artist."
You can pre-order Always here.