One of the many great things about cannabis is that it brings us all together, whether we are sneaking out back of Grandma's house to smoke a joint with cousins, trying our hand at making an infused dinner, passing a joint or vaporizer between one another while out shopping or just partying with friends. It also keeps you sane as the cacophony of the holidays can tend to drive you crazy.
Following on our comprehensive cannabis gift guide last week, here is a list of fun stocking stuffer ideas for those stoners in your life.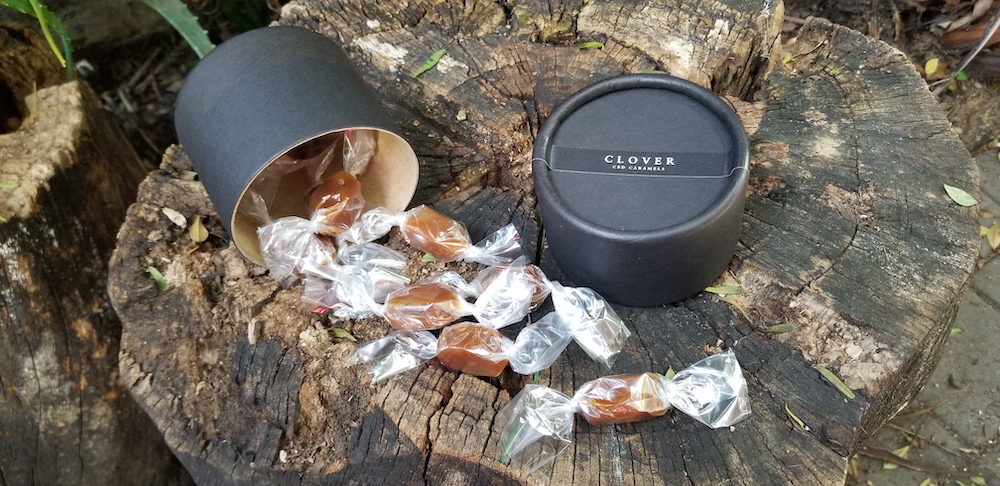 Clover CBD Caramels are one of my favorite new treats of the year. Locally made from honey, these chewy gems have just the right touch of salt and 20mg of CBD each. (I'm eating them as I write.) I can't put them down when they are in the house. They are delightful, and would make a wonderful holiday treat for a friend. The 10-pack of caramels can be ordered online for $35.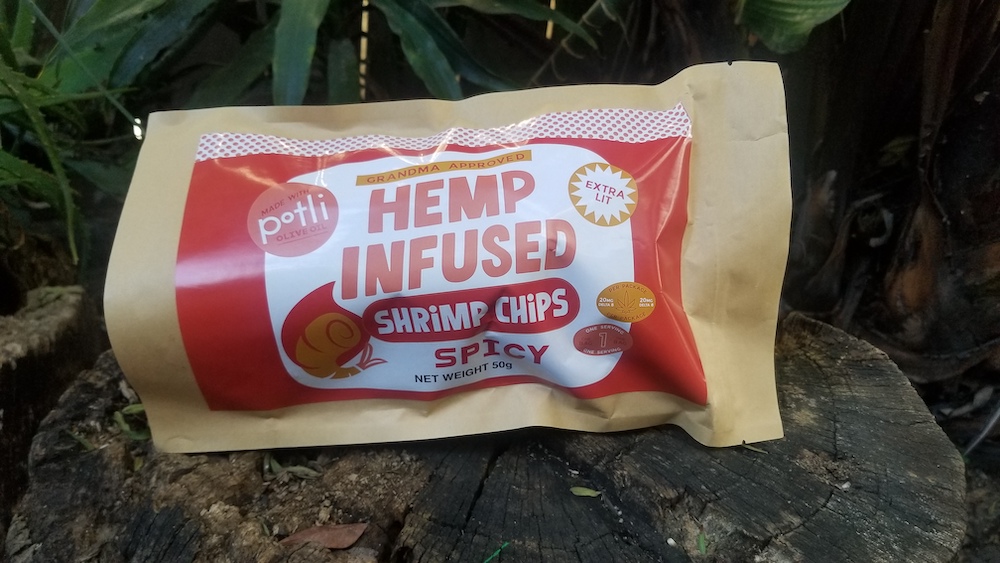 Another favorite this year are Potli's spicy Cannabis Infused Shrimp Chips! Each bag contains 10-50mg THC depending whether you get Original or Extra Lit. They have a hemp-infused version as well with 20mg Delta 8. They are fried in Potli's olive oil for a crispy chip with plenty of shrimpy flavor and a nice spicy kick. Eat them alone, with a dip or as part of an hors d'oeuvre. They sell for about $23 in area dispensaries.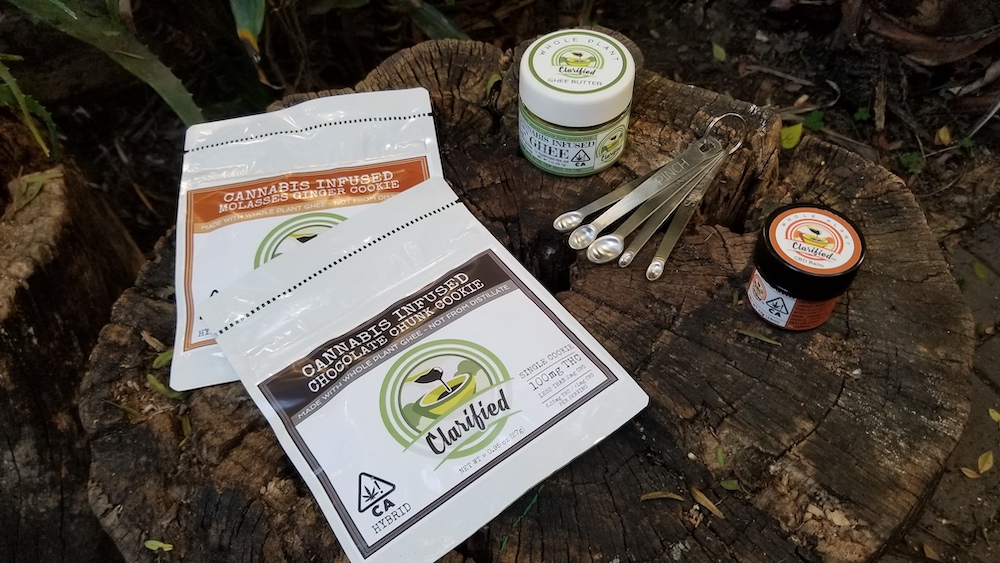 The fine folks at Clarified have a lot going on. Not only do they make infused balms, salves, and capsules but they also make really good cookies and ghee for baking. We sampled the Peanut Butter Chocolate Chip, Snickerdoodle, Molasses Ginger, and Chocolate Chunk infused cookies and they had the right flavoring along with that much needed cannabis flavor so you do not get carried away and eat the whole thing.
The cookies looked just like their namesakes and each had 100mg of THC. The ghee has that nice buttery/weedy flavor you would expect, and it is made with butter from grass-fed cows. Maybe it is time for some homemade infused banana bread!? Clarified is carried at Grassroots in San Francisco and Harborside and Padre Mu in Oakland. Check their website for all their locations in Northern California. The cookies sell for $20 and the ghee is $80 for two ounces (12 teaspoons) with 1000mg THC per jar.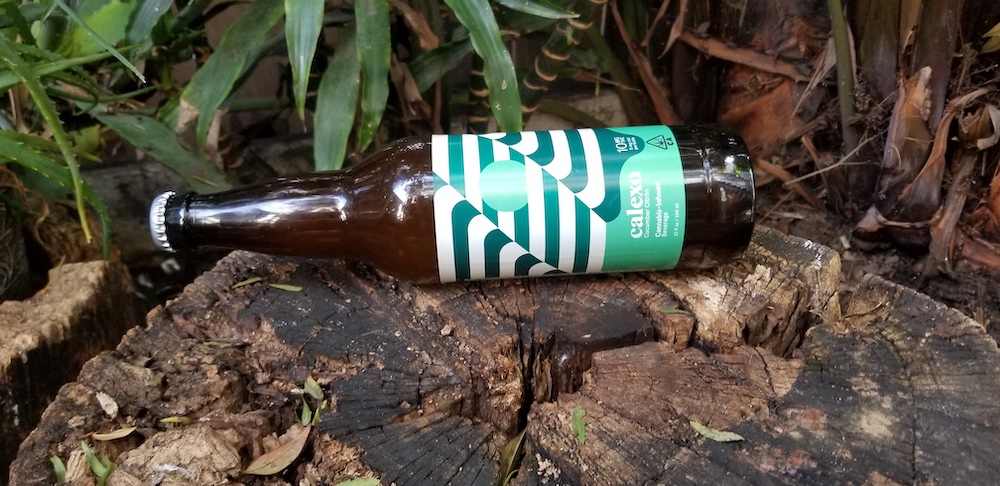 One of the things I like most about Calexo is the big bottle. A bottle you can take to a party and open to share with friends. It has only 10mg of THC in a 22-ounce bottle. There are two flavors: Cucumber Citron and Citrus Rose. Both tasted good and were light and refreshing. They could be easily used in a punch or mocktail as well as alone. Sava is carrying it for $16.50 a bottle.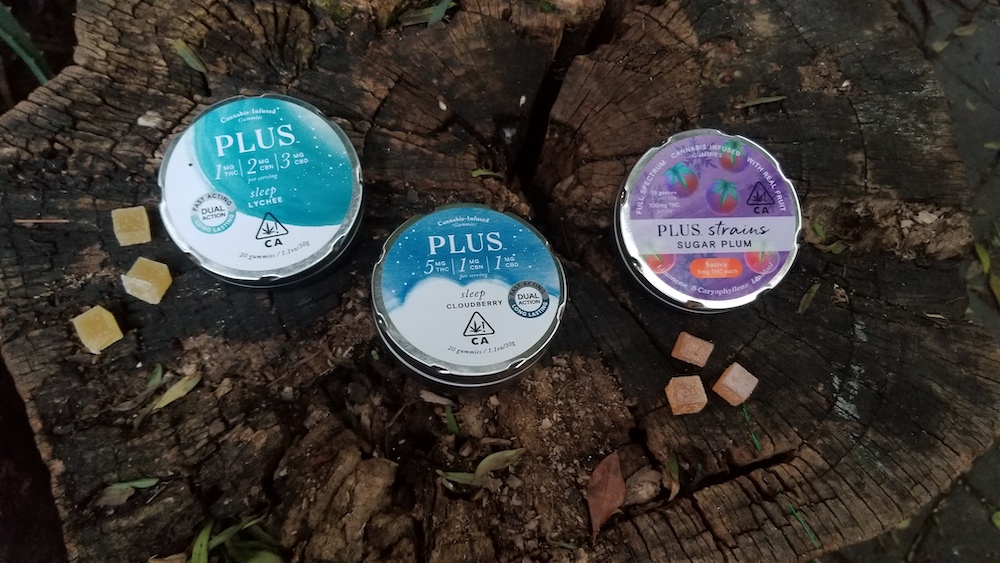 For many of us a good night's sleep is a great gift, so I am happy to report I have been using Plus Product's new dual-action sleep gummies. The Cloudberry flavor has 5mg THC, 1mg of CBN and 1mg of CBD for a stronger dose, and the Lychee flavor has the same but only 1mg of THC for a lower dose. The fast-acting nanoemulsified THC helps you fall asleep within eight minutes while the blend of THC, CBN, CBD and ten sleep terpenes help you sleep through the night better. All I know is they have both been working for me. They are widely available at area dispensaries for around $25.
Also look out for the Plus Sugar Plum Holiday Edition Strain gummies derived from Berkley Blues x Hawaiian Haze Plum sativas. The result is something Santa may want with his milk and cookies to keep him alert on that long sleigh ride.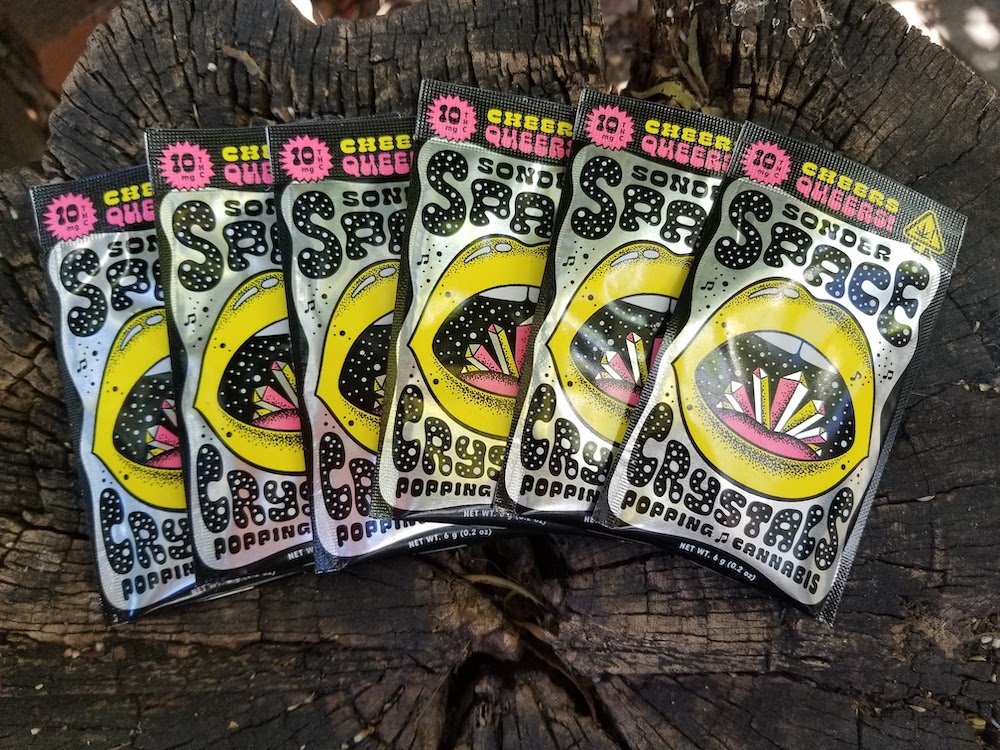 Sonder Space Crystals are ultimate stocking stuffers from a great local queer-owned company. These fabulous cannabis-infused pop rocks are the real deal, made from the original formula. They taste fantastic and carry 10mg THC per packet. They sell for around $12 a packet and can be found in area dispensaries. There is a store locator on their website.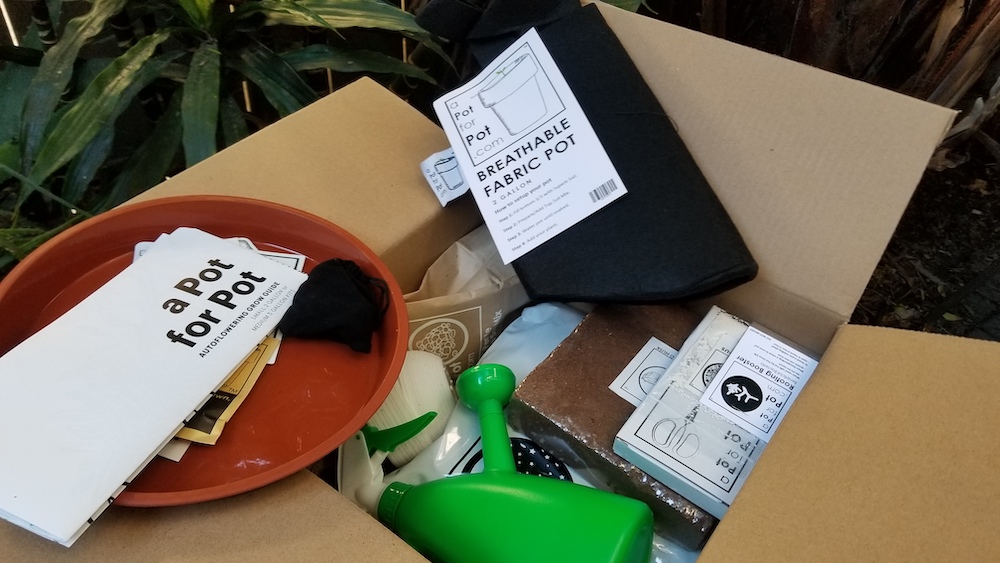 The gift of weed is always wonderful, but being able to grow it from a seed on your windowsill is even more special. For that stoner with a green thumb, there is A Pot For Pot's grow kit. There are several sizes to choose from and they can be sold and sent to anyone anywhere since there is not an actual cannabis seed in the box. You get a $40 discount card in the box to purchase your own seed, unless you have some of your own. They have streamlined their instructions since last time I saw one of these to make it even easier to grow your own plant.
You may remember I grew one of these several years ago named Mary Lou. All went well until I left her out in the rain, and she never fully recovered. I had a blast growing it though! The small plant box goes for $80 online. Check online for the rates on other sizes.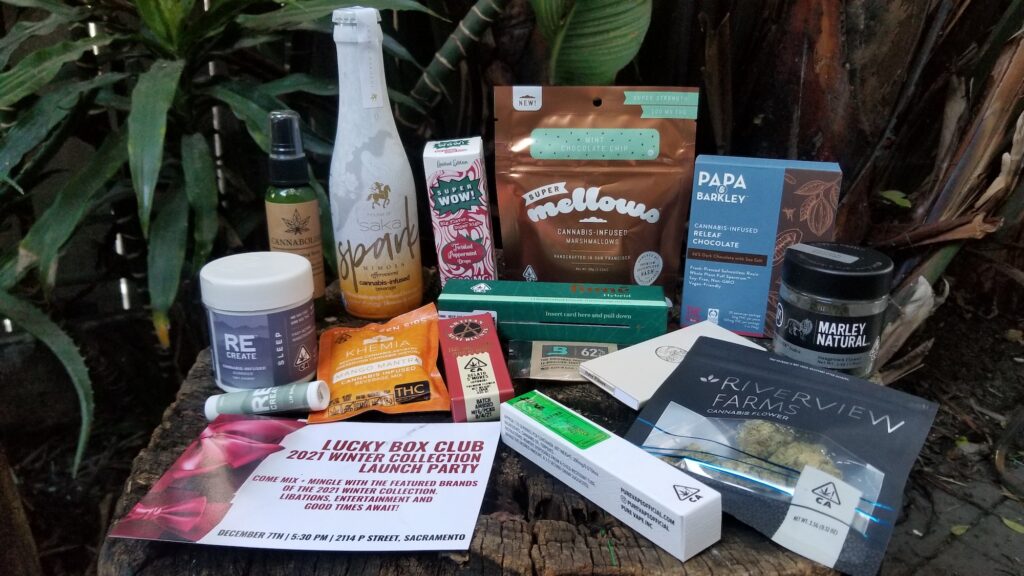 Another great way to go for a holiday treat is the Lucky Box Club's Legacy Rocker's Winter Collection. We were able to sample a box, and it had two eighths of weed, two pre-rolls, mini blunts, medicated marshmallows, dark chocolate with sea salt, sleep gummies, a sparkling beverage, a tincture, a disposable vape stick, cannabis odor removing spray, rolling papers, a booklet of puzzles and fun facts and more. You get over $340 of stuff for $199. It can be delivered in the San Francisco and Sacramento areas and is a great way to sample new things especially if you do not go to a dispensary often. You can even get a monthly subscription.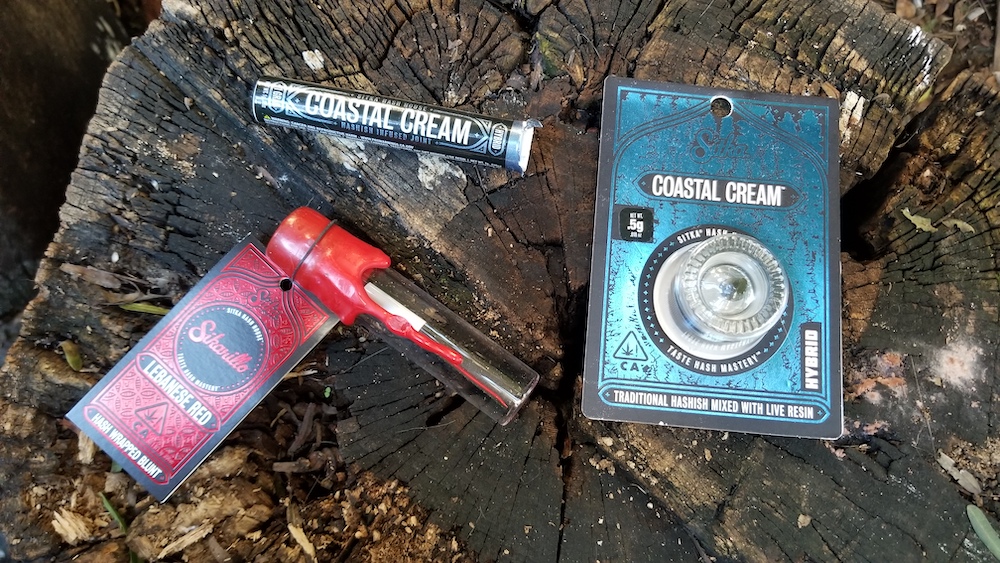 I love hash. It is a nice mellow high. Sitka has all kinds of goodies for your stocking. Pick up a Coastal Cream hashish infused joint and their hashish ball mixed with live resin for yourself and then as a gift grab the fancy Lebanese Blunt which is coated in hashish oil, wrapped in hashish paper and topped off with a red, drippy wax seal on the top. Come to think of it, get one of those for yourself too. Their products can be ordered online and there is a store locator on their website.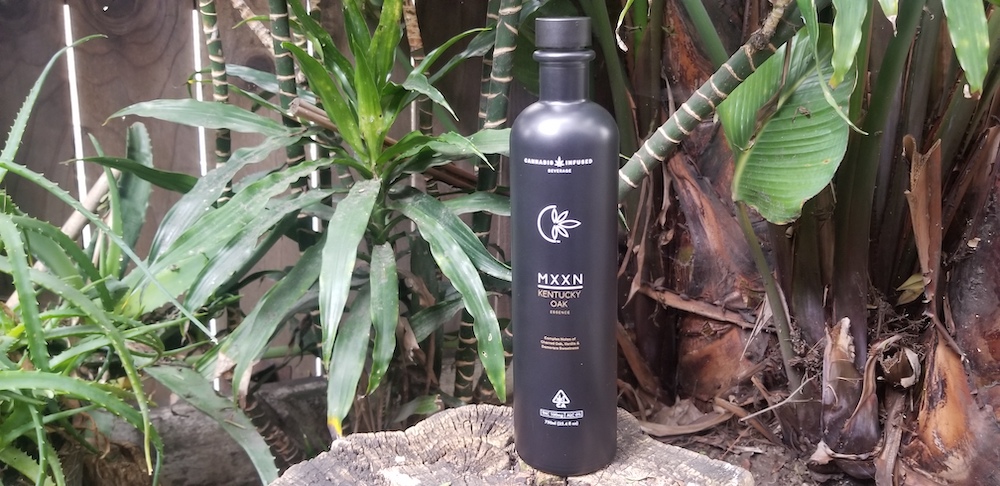 The most interesting entry this year was the MXXN, a cannabis infused beverage. It arrived well-packaged, and when I opened it, there was a large canna obelisk from 2001: A Space Odyssey inside. No one knew what it was. Was it booze, wine, a soda, a shooter? All the label said was Kentucky Oak Essence and there were 100mg of THC per 750ml bottle.
I had company over to crack it open. I needed other opinions. We each took a sip and took turns making gross-out faces. It did not taste good at all! It tasted like wet wood. We all joked about it and grabbed some snacks. A little bit later, we all noticed how the woody flavors had been playing on our tongues. "I dunno, but I think this would be good in eggnog," someone said. We all quickly agreed. "Hmmmm, we could mix it with a Coke," some chimed in.
Then we did the educated thing and actually looked it up online. Sure enough, it takes the place of whiskey in mixed THC drinks. There was also London Dry as a gin substitute and Jalisco Agave as a tequila version. It runs $80 per bottle. It would definitely be interesting to experiment with making your own mocktails for the holidays. It is only available online right now, but will be rolling out in January in the Bay Area—find it next year at Barbary Coast Sunset and Zen Garden Wellness in Stockton.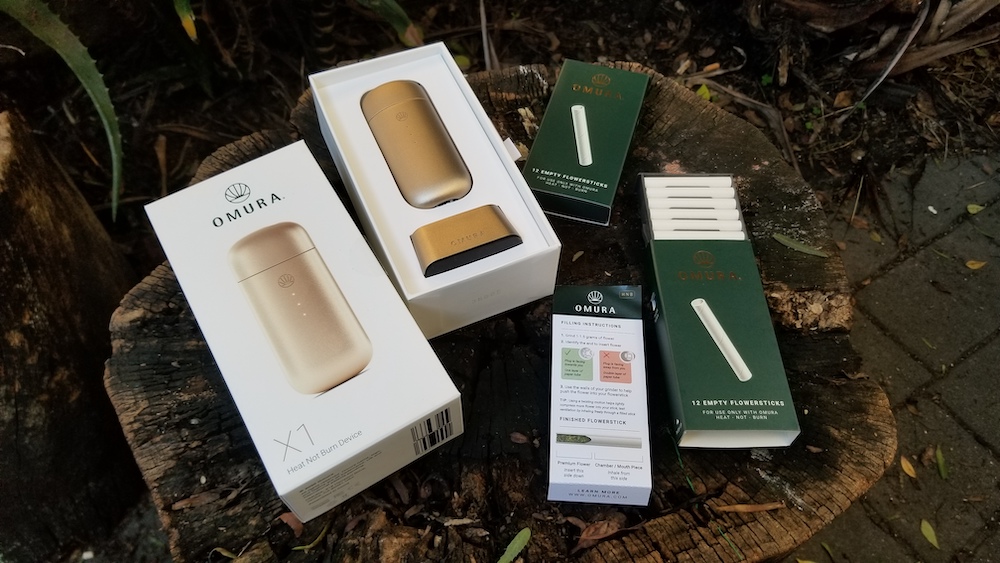 An interesting gadget we tried was the Omura X series, a heat-not-burn vaporizer. You slide filled flowersticks that look like short straws into the hole at the top of the golden Omura device. It switches on, lights up, and then lets you know when it is ready for use by vibrating. You then suck on the straw very much like drinking a shake or a soda. When the biodegradable stick is spent, you just throw it away. 
There are 12 flowersticks per tray. Each device comes with two trays to begin. Additional trays can be purchased empty for $10 each, or buy already filled ones online. I found them easy to load with ground cannabis and a poker to gently push the weed down the tube. It hit well and was tasty. The Omura X1 is currently on sale for $99 online.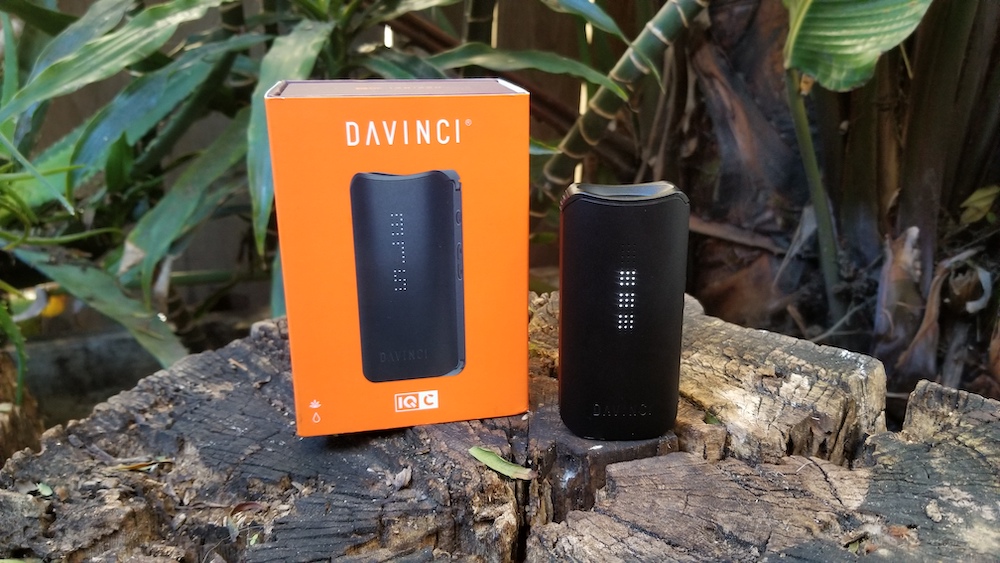 Another fun vaporizer was the Davinci IQC precision herb inhaler. It has a nice, heavy feel in the hand. It is controlled through a series of clicks, and there is a LED readout on the front of the machine to let you know what temperature it is set at. It vibrates when ready. The top flips up to reveal a zirconia flavor chamber, the rechargeable battery, and a pick tool. The bottom opens to the glass-lined, ceramic oven. Put your cannabis or concentrate into the oven, click the buttons to create the desired temperature, and it is ready to go in 30 seconds. Once you get the hang of it, it is easy to use and hits well. This sells for $229 online. It comes in several colors and styles. The IQC is the mid-priced option.
These are just a few of the amazing cannabis products out there for the holidays and beyond. As always, check in with your favorite dispensaries for their sales.
A special thank you to all those amazing people in the cannabis industry who are continuing to discover new and creative ways to get us high.
Now it's time to get high.