Rinabeth Apostol grew up outside Sacramento with activist parents heavily involved with the KDP, or the Union of Democratic Filipinos, fighting the Ferdinand Marcos dictatorship in the Philippines. Being involved in social justice work is important to Apostol as well, but she says when she was getting started in her acting career, a lot of time was taken up with training and auditions. Now that she's is more established, she makes it a priority to be involved with her communities, including LGBTQ+ and Filipino-Americans.
"I do use my Mondays off now to work with students who would benefit from having an actor of color come in and just talk to them about what this generation's theater makers look like," she said. "I just did a residency at William and Mary in Virginia, and I'm going to visit high school classrooms in the Bay Area, as well as colleges, including Santa Clara University and UC San Diego."
Apostol wants to show actors starting out the kind of representation she didn't have.
"People like me didn't exist in theater, and there were not a lot of characters written for folks like me," she said. "I thought, 'So this is what I have to aim for—The King and I or Miss Saigon?'"
In 2010, Apostol moved to the Bay Area and immersed herself in contemporary plays and work by new playwrights, where she found stories she was interested in. She appeared in Leah Nanako Winkler's Two Mile Hollow (written in response to "white people by the water" plays where rich families get together in a big house, drink a lot, air resentments, and reveal secrets) at Potrero Stage, and The Chinese Lady by Lloyd Suh at the Magic Theatre.
Now Apostol is playing the lead, Alison, (the character is portrayed by three actors over her lifetime) in 42 Street Moon's Fun Home, playing at San Francisco's Gateway Theatre through May 8.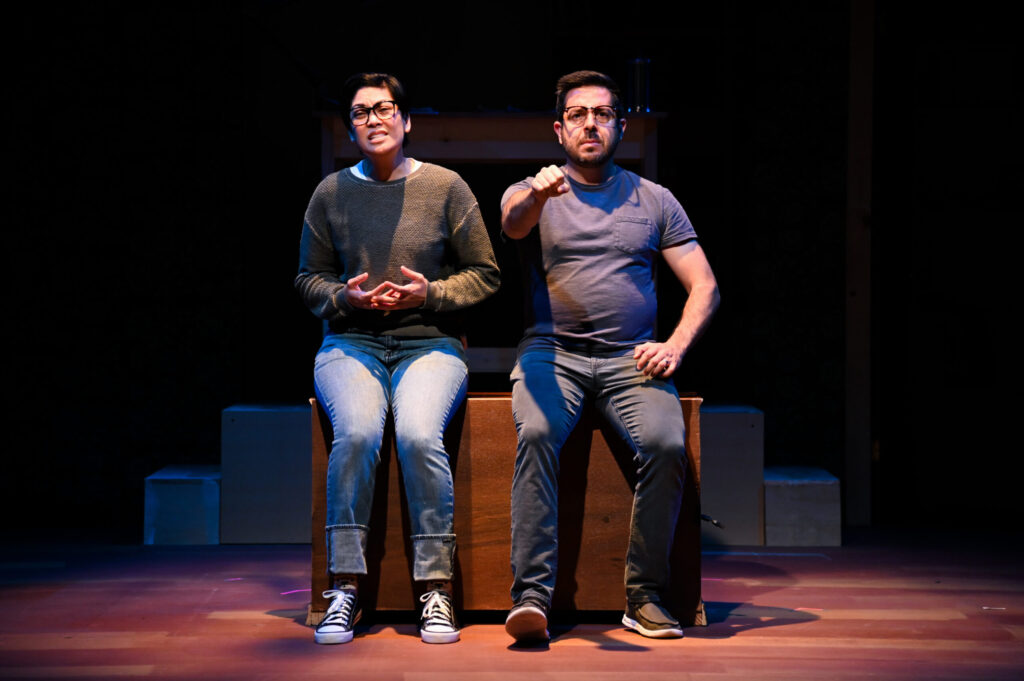 The show, based on the best-selling graphic novel of the same name by Alison Bechdel, of Dykes to Watch Out For comic fame, is a memoir about growing up in a small town in Pennsylvania in a funeral home (that's where the title comes from) that her family runs. Bechdel realizes she's gay—and that her father is as well, although he's closeted and deeply unhappy.
The show won five Tonys, including Best Musical (it ran at ACT I. 2015), and Apostol says it's a show she's glad to be part of. She remembers watching the Tony Awards and seeing the song "Ring of Keys" performed and finding it moving and poignant. The number comes from a scene in the book, where Alison is at a diner and sees a woman with jeans and short hair with a ring of keys on her belt. She wrote: "Like a traveler in a foreign country who runs into someone from home—someone they've never spoken to but know by sight—I recognized her with a surge of joy.")
"Alison Bechdel is such a force within the lesbian community, and it's so heartbreaking but so joyful," Apostol said about the show. "The story's important and it's a wonderful representation. You just don't see gay women portrayed in the musical genre at all, much less butch lesbian women."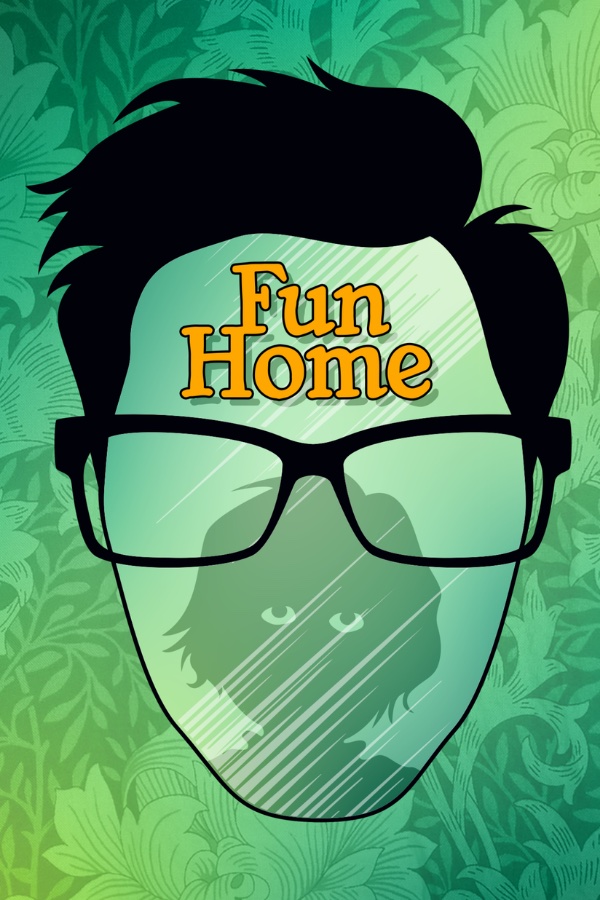 Fun Home's exploration of the relationships in families and how we see our parents when we're grown-ups ourselves is relevant to anyone, Apostol says. And she adds that Bechdel does something interesting with memory, talking about how it's untrustworthy.
"It almost feels like when we went into COVID and we were all sheltering in place, and now we're questioning whether or not our memories of that time are true," she said. "Why are some of our memories so vivid, and why do we choose to remember them that way?"
Apostol said this could lead to some odd moments on set.
"The children had started rehearsing one week prior. There were some scenes I hadn't seen. They plugged me in, and I was wondering if I'd been there already," she said. "It was such a 'meta' feeling. I was like, 'Have I always been here, or have I not been here? I had not been on the stage for a couple years, and do I even remember what my job is?"
This 90-minute show is for everyone, Apostol thinks. "It is absolutely full of heart," she said. "One thing I will say is no one will leave this show unaffected."
FUN HOME, through May 8 at Gateway Theatre. More information here