You're tuned into Good Taste, a weekly peek into the Bay Area food world. Today, the menu features a glimpse of a new Korean restaurant that's turning up the heat in San Francisco.
Chef Kummi, whose Tenderloin restaurant The Lucky Pig is an under-the-radar gem, has partnered with Hilwin Wong to transform Wong's Japanese restaurant Nabe into Ilcha (2151 Lombard), a Korean bar with a food menu that's centered around bubbly hot pots. They recently invited me in for dinner in order to give you a look at what they've got cooking.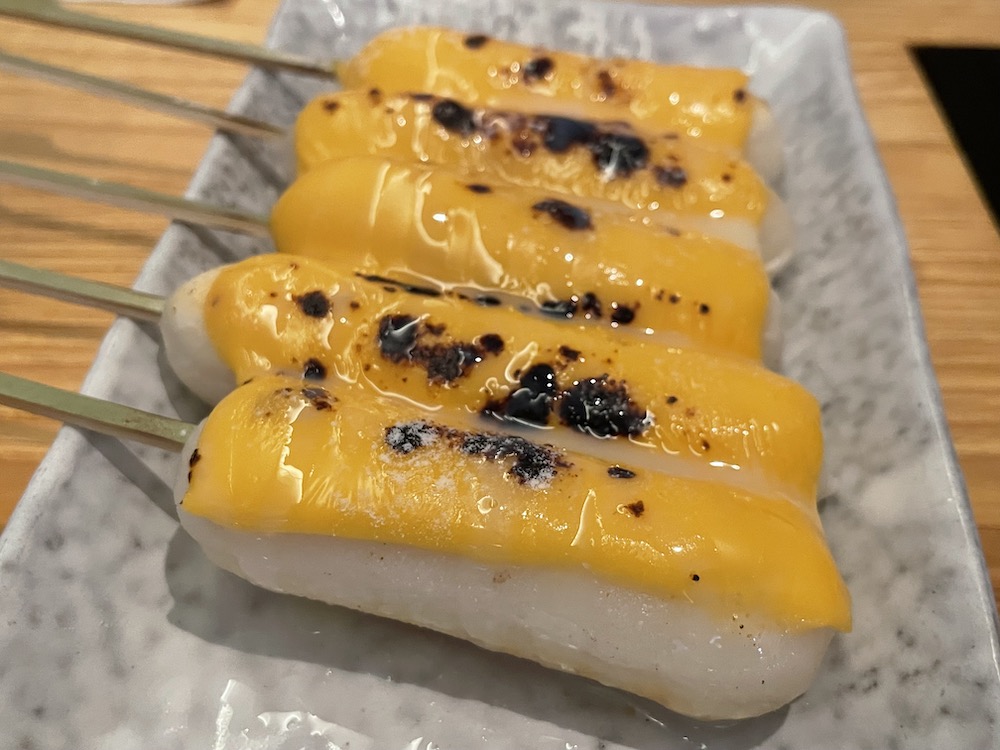 In other words, the visit was comped, but it didn't take long for me to want to start planning return visits to Ilcha on my own dime. Wong recommended starting with her favorite bite of cheese tteok kkochi, a mozzarella-stuffed rice cake covered in American cheese and served with a drizzle of condensed milk. She said that might sound strange, but it's good—and she was right. I tend to teetotal, so I ordered a hot tea made with yuja (the lemon-mandarin-y citrus aka yuzu) instead of something from the soju or cocktail menu, but I can envision that snacks like these are cool companions for Korean spirits.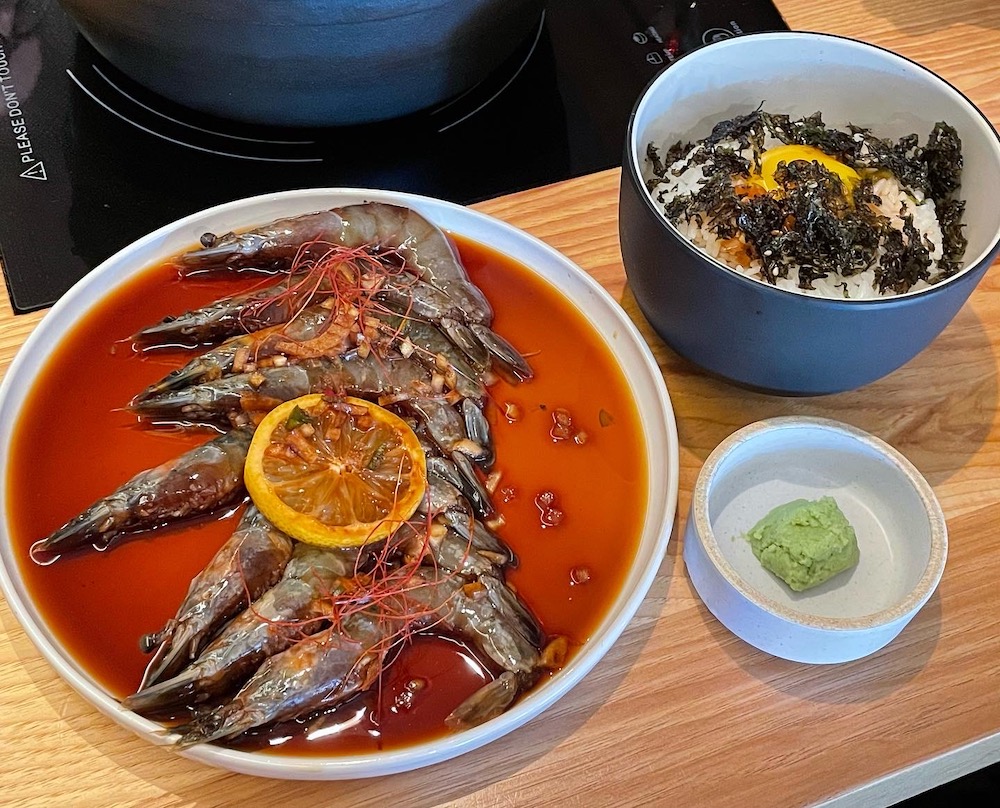 The menu is geared for sharing with a friend or three, and includes several soup and stew options that are cooked in the center of your table. The emerging superstars appear to be budae jjigae (spicy ramen hot pot with kimchi, Spam, assorted sausages, baked beans and American cheese); and bulgogi jeongol, a Wagyu beef hotpot with chrysanthemum greens, enoki mushrooms, rice cakes, veggies, and thick japchae (sweet potato noodles). We tried the latter, which has a sweet broth that lit happy circuits in my brain.
A plate of ganjang saewoo, or soy-cured shrimp, is a fun dish that you're more likely to find in LA's Koreatown neighborhood than San Francisco. It's served with wasabi and a bowl of egg yolk rice with nori, but less adventurous eaters who don't like semi-raw seafood can also throw the shrimp in their soup.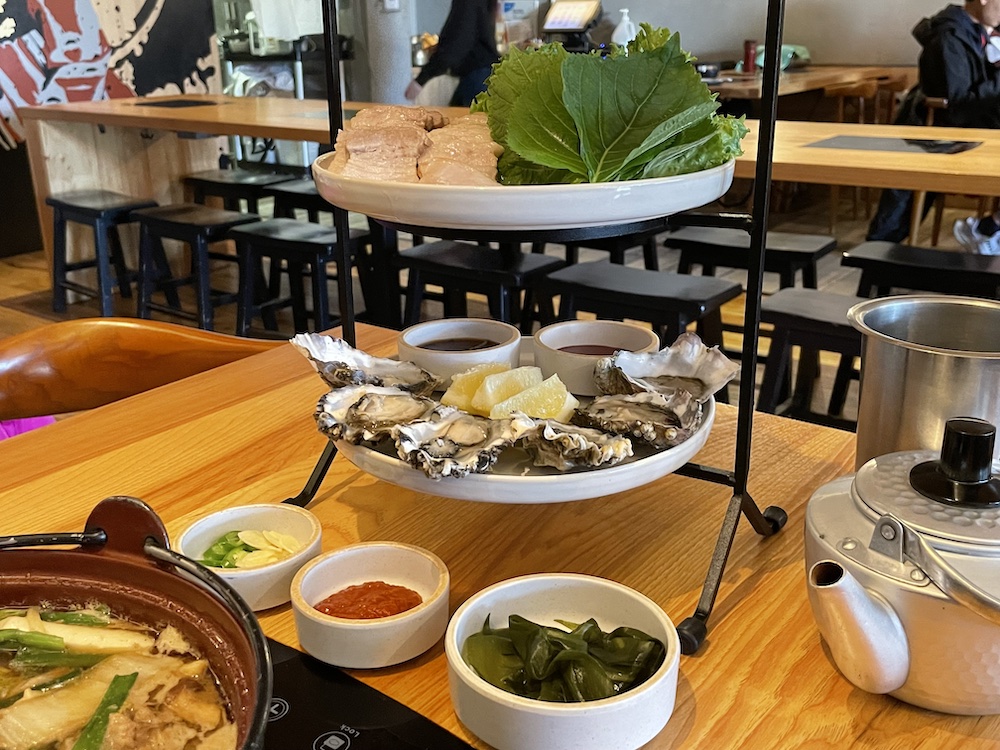 Instead of a seafood tower, you can opt for a tower of bossam (pork belly) and beautifully briny raw oysters with lettuce, perilla leaves, raw garlic, and gochujang to make wraps. There's no wrong way to assemble those, but utilizing everything is a smart decision. Like the return of free samples to Costco, it felt healing to have a hot pot-centric meal, which is one of my favorite San Francisco dining experiences in general. After a few years of standing with chopsticks and a tiny boiling pot on my own stove, a dinner like this is even more of a treat.
See more hot stuff at Tamara's site California Eating.