In 2018, for her residency at the Metropolitan Museum of Art, soprano Julia Bullock conceived of History's Persistent Voice, a collection of new vocal pieces based on historical songs, which highlights "the words, work, and experiences of Black American artists" both enslaved and during the Jim Crow era, that will be performed at Davies Symphony Hall, Tue/17.
The San Francisco performance is the second iteration of the project, which is ongoing in its development and reach. It features three world premieres—Carolyn Yarnell's "I Come Up the Hard Way" and "ain't my home" and Pamela Z "Quilt." The program also includes Tania León's "Green Pastures," Allison Loggins-Hull's "Mama's Little Precious Thing," and Jessie Montgomery's "Five Freedom Songs," co-commissioned by the SF Symphony, which Bullock premiered as part of the inaugural performance in 2018.
When Bullock was in her first year of voice lessons, her teacher asked her if she'd heard of Josephine Baker. Bullock knew her as the lady with the banana skirt. The teacher said that Bullock was a dancer like her, thin like her, had a high, light voice like her—and because of the way Bullock looked, people would expect her to sing an "exotic" repertoire.
Bullock thought a lot about that remark. Growing up in St. Louis, she had experienced racism, she says, but she hadn't really expected to find these assumptions about her as a classical singer.
"I didn't think about the projections onto me and what the expectations were going to be about me because of what I look like," Bullock said. "It was a naïve thing to think."
Bullock began researching Baker's life, reading everything she could about the singer and performer who, like Bullock, was born in St. Louis, but emigrated to Paris in 1925 because of discrimination and became one of the most popular and highest paid performers in Europe.
"I found out about her humanitarian work and her work in World War II as part of the Resistance," Bullock said. "She was the only woman who spoke at the March on Washington, and she was an extraordinary performer. There were many dimensions, and it took a long time to figure out how to address the exoticism and racism and objectification."
In 2014, Bullock created a portrait of the performer, Perle Noire: Meditations for Joséphine, working with Baker's songs as well as spirituals and new arrangements of civil rights songs. She performed it on the steps of the museum's Great Hall. Corinna da Fonseca-Wollheim wrote in the New York Times, "Ms. Bullock and her creative partner, the percussionist-composer Tyshawn Sorey, offered a very different image from the exoticized object of European fantasies… Their darkly captivating show offered a haunting investigation into the psychological shadows and public constructions that shaped the career of a woman who was 'no more primal than Princess Grace,' as Ms. Bullock says in the piece."
Limor Tomer, manager of the concerts and lectures program at the Met, came to see a debut recital tour with some of Baker's songs and invited Bullock for a walkthrough of the museum, to see if it sparked any ideas. It did. Bullock sent 13 pages of her ideas to Tomer, who asked her to program the entire season at the museum. Tomer told Bullock that she saw her job as tearing down the barriers of entry to the Met. 
Bullock researched the history of the museum in coming up with History's Persistent Voice. She was also influenced by an anthology of lyrics and melodies from newly freed people who had been enslaved; the work of Bryan Stevenson, founder of the Equal Justice Initiative and author of Just Mercy; and a show at the Met at the time, History Refused to Die: Highlights from the Souls Grown Deep Foundation Gift. For the program, Bullock asked Black women composers to use these sources as material to set to music.
Along with the music, the performance will have visual installations from artist Hana S. Kim. The installations add another sense to the experience, Kim says, and she hopes by using their eyes, people can feel the music more deeply. She loves how the lyrics and music combine.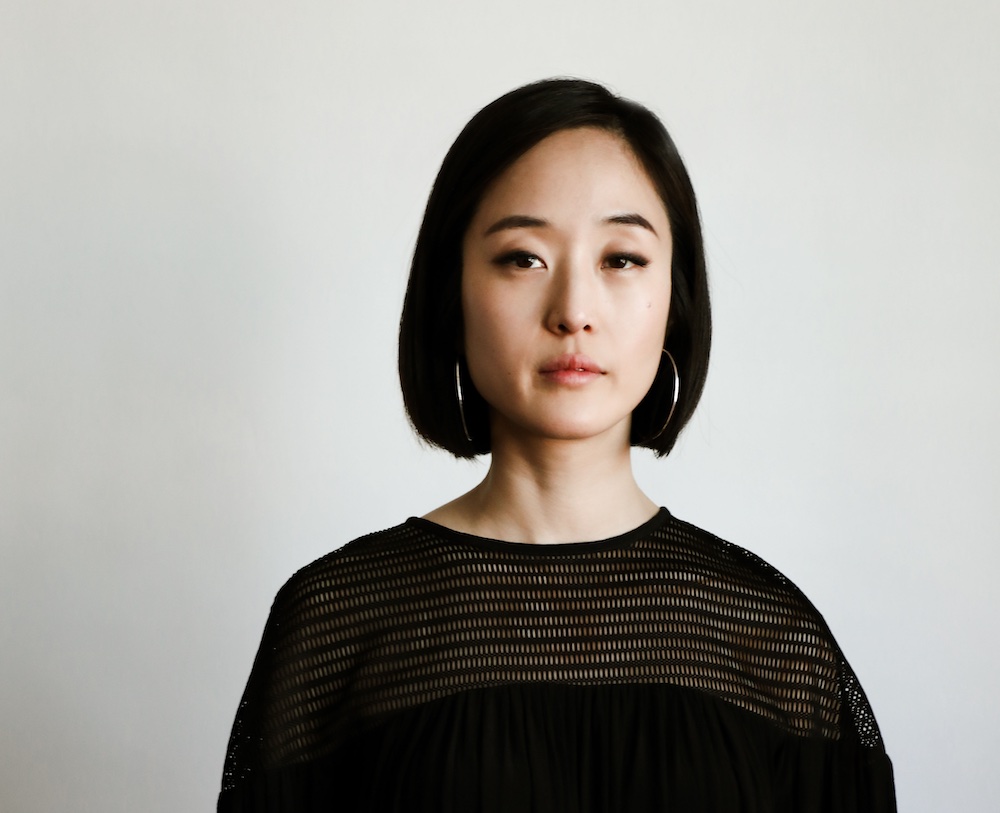 "The words are really simple, yet they seem to contain the essence of life," she said. "It's about being persistent but in a plain grounded way and it feels very intimate. Then the classical music is larger than life. So, it's intimate in words but very grand in music."
In her mind, there is a protagonist to each piece, Kim says, and she put that in her installations in an abstract way. "Art is strange looking stuff," Kim said. "But art is for opening your eyes. These pieces stayed with me, and I'm hoping to make other people understand the experience more."
Besides being a sought-after singer, who will star in the premiere of John Adams' Anthony and Cleopatra at the San Francisco Opera in the fall, Bullock sees herself as an activist. She got this from her parents, she says.
"My father was one of leaders of SNCC [Student Nonviolent Coordinating Committee] at Morehouse," Bullock said. "He liked to tell a story about how he was at a sit-in and got arrested, and ended up sharing a jail cell with Martin Luther King, Jr."
Bullock's father went to the Kennedy School at Harvard and was involved in building some of the first public housing in St. Louis. Her mother also worked in city planning.
"Social consciousness was a part of our lives," she said. "They worked on ensuring that my sister and I were not only self-serving. Like, it's wonderful to have a life passion, but who is it for?"
HISTORY'S PERSISTENT VOICE will be performed Tue/17 at Davies Symphony Hall. More information here.